WORDS: ELLIOTT HUGHES | PHOTOGRAPHY: GOODWOOD
The 2022 Goodwood Festival of Speed returned in spectacular fashion with a sold-out attendance after being run as the UK's first pilot event in 2021 due to the pandemic. As ever, it was characterised by incredible cars, legendary drivers and a host of on-site attractions for its 29th year celebrating the world of motor sport and automotive technology.
An event as vast and action packed as the Festival of Speed makes choosing a stand-out moment a difficult task, although this year it was a little easier thanks to Max Chilton's record-breaking run up the Hill in the electric McMurtry Spéirling on Sunday, June 26. 
The diminutive Spéirling made use of its sub-1000kg kerbweight, 1000bhp output and two tonnes of downforce from its ground-effect system to achieve a time of 39.08 seconds – smashing the 41.60-second marker set by Nick Heidfeld back in 1999 behind the wheel of a McLaren MP4/13 F1 car. 
Before the McMurtry, it was Volkswagen's ID.R that came closest to beating the record, when Romain Dumas set a 39.90-second lap in 2019, but it remained an unofficial record due to it being achieved in qualifying.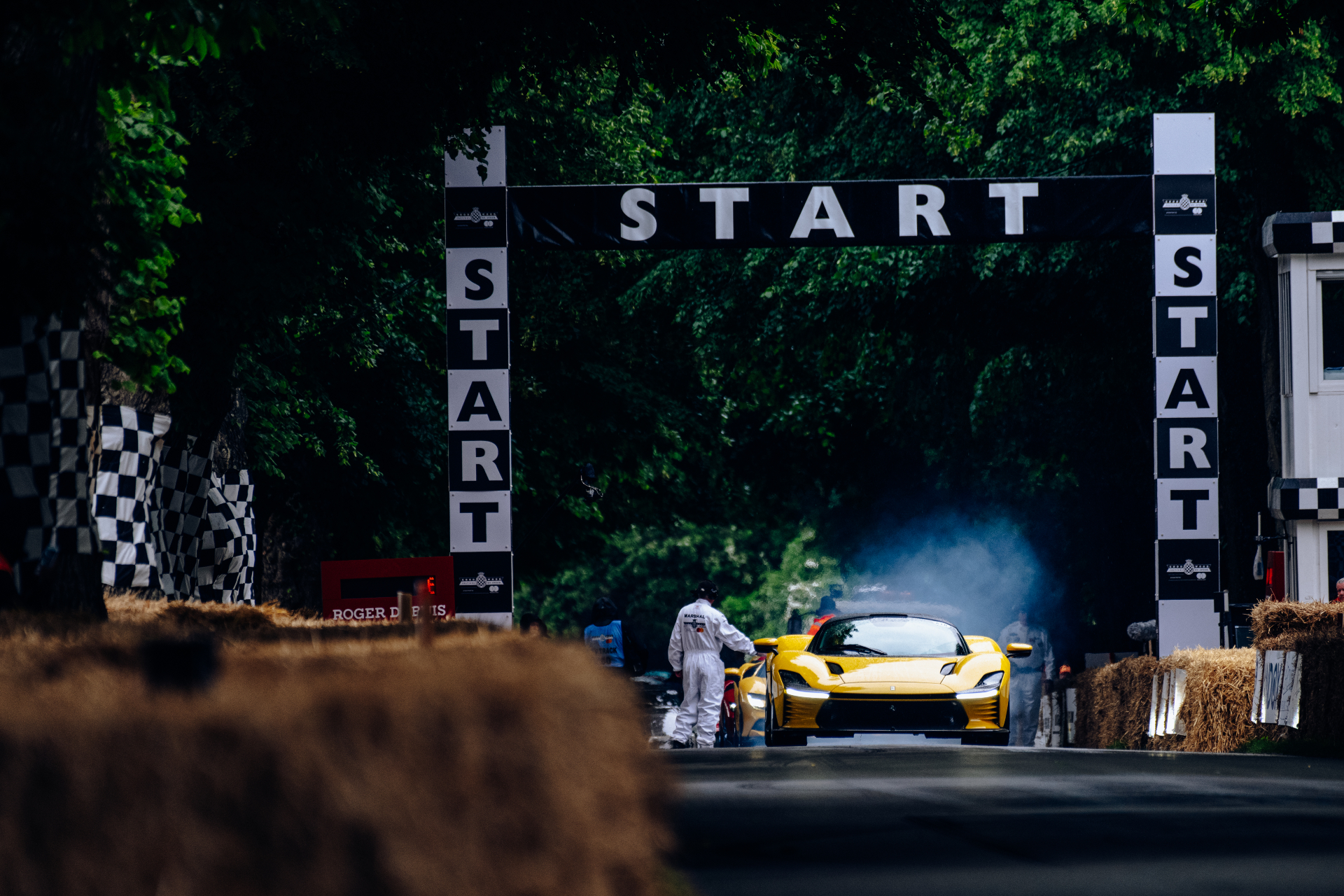 As well as witnessing history being made, visitors also got the opportunity to see more than 60 of the world's most exciting supercars on display over the course of the weekend. Several of these models made their global debut at the event, including the Ferrari SP38, Mercedes AMG ONE, Pagani Huayra Codalunga and Bugatti Chiron Super Sport 300+. The premiere that arguably garnered the most attention was the Singer Turbo Study, which celebrates the iconic 930 Turbo with a modern 964-based reimagination of the model.
Other notable inclusions were the 3D-printed Czinger 21C that first appeared at the Concours on Savile Row, GMA T.50, Kalmar 7-97, Hispano Suiza Carmen, Radford Type 62/2 and Porsche 911 Sport Classic.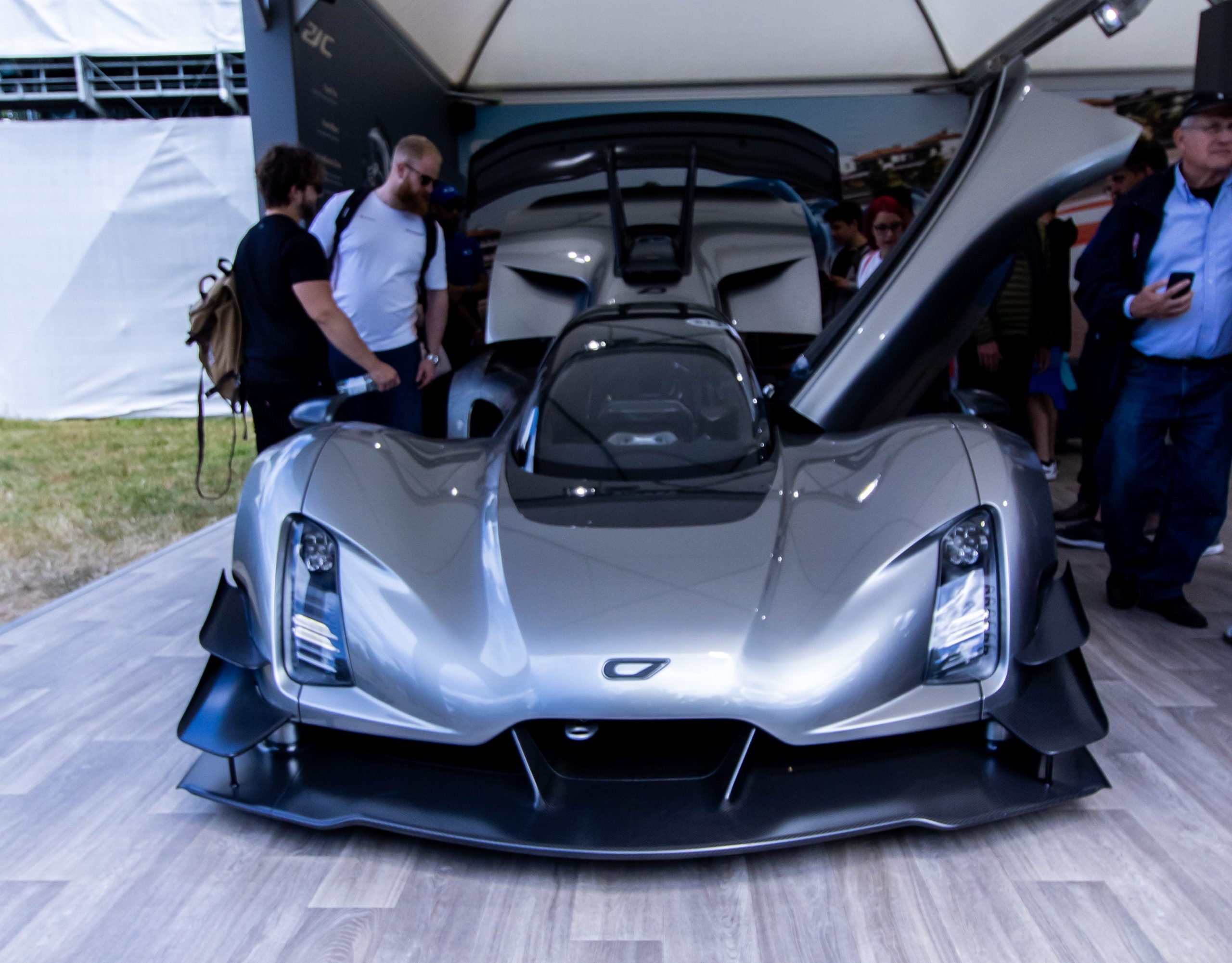 Also debuting at the Festival of Speed were the Subaru 22B-inspired Prodrive P25, Ford Electric Supervan, Genesis G80 E, Polestar 2 BST edition and Polestar 5 Prototype, and the Subaru Gymkhana GL Wagon that Travis Pastrana drove with his trademark flamboyance up the Hill.
BMW was honoured as this year's featured marque. A dramatic sculpture dedicated to the brand was set in front of Goodwood House to celebrate 50 years of the German manufacturer's M division. For its part, BMW displayed some of its most evocative past models such as the M1 Procar and E90 3.0 CSL 'Batmobile' , in addition to launching its latest M3 Touring road car and BMW M Hybrid V8 that heralds the marque's return to top-tier endurance racing in 2023.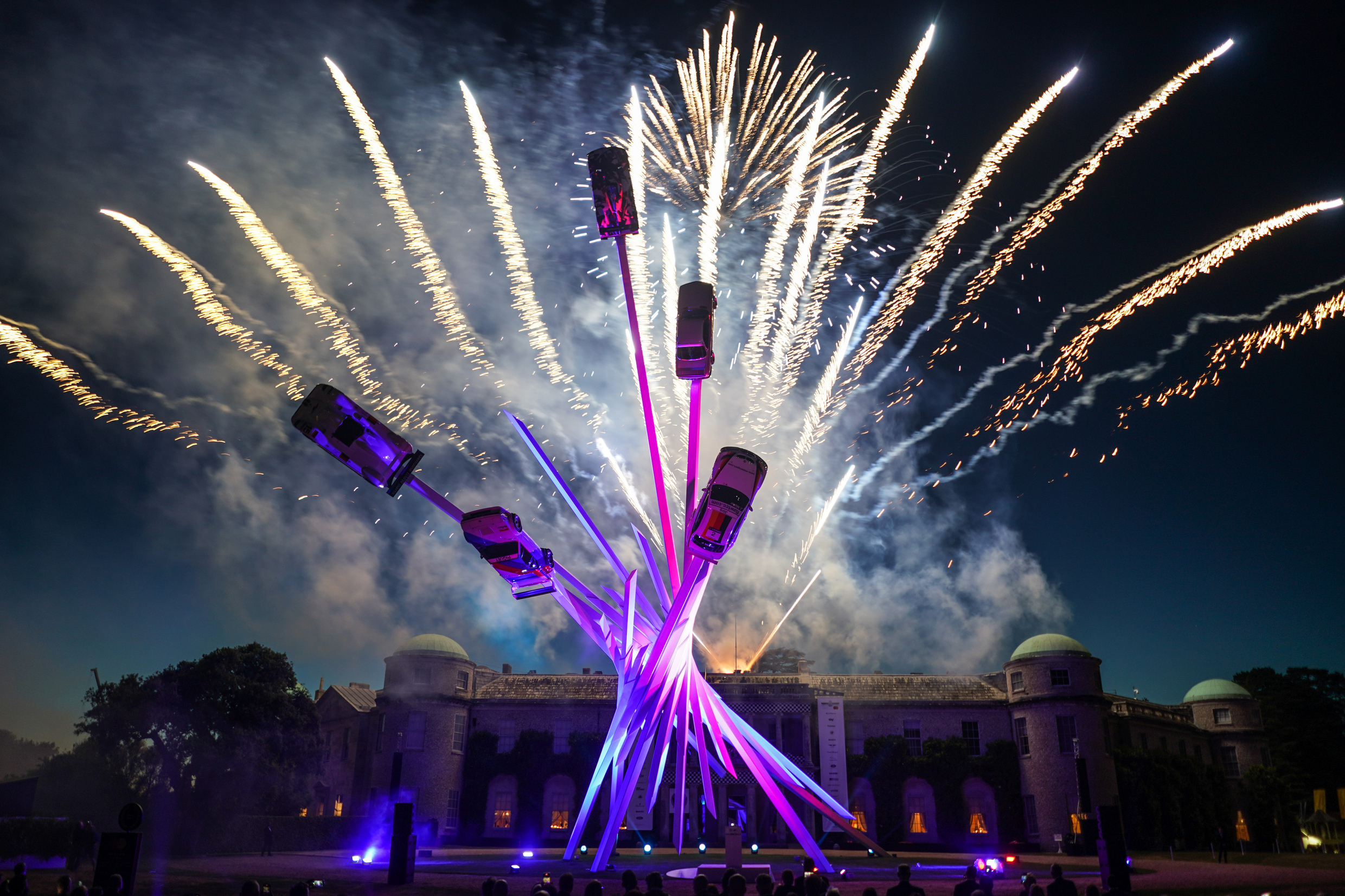 Similarly to BMW, Porsche will also be making its lauded return to endurance racing in 2023, and the Festival of Speed saw it uncover the 963 that will compete in the LMdH class against the likes of Toyota, Audi, Cadillac, Peugeot and Ferrari. The 963 was launched on Saturday evening alongside several of the company's most successful Le Mans challengers including a Rothmans-liveried 962, followed by a dramatic run up the Hill. 
Another incredible moment was Wayne Rainey's emotional return to the saddle of a motorcycle, 30 years after a crash at the 1993 Italian Grand Prix in Misano rendered him paralysed from the chest down. Joined by fellow motorcycle racers Mick Doohan and Kevin Schwartz, and by his former team manager Kenny Roberts, Rainey was seen triumphantly wheelie-ing off the startline on his modified Yamaha YZR500.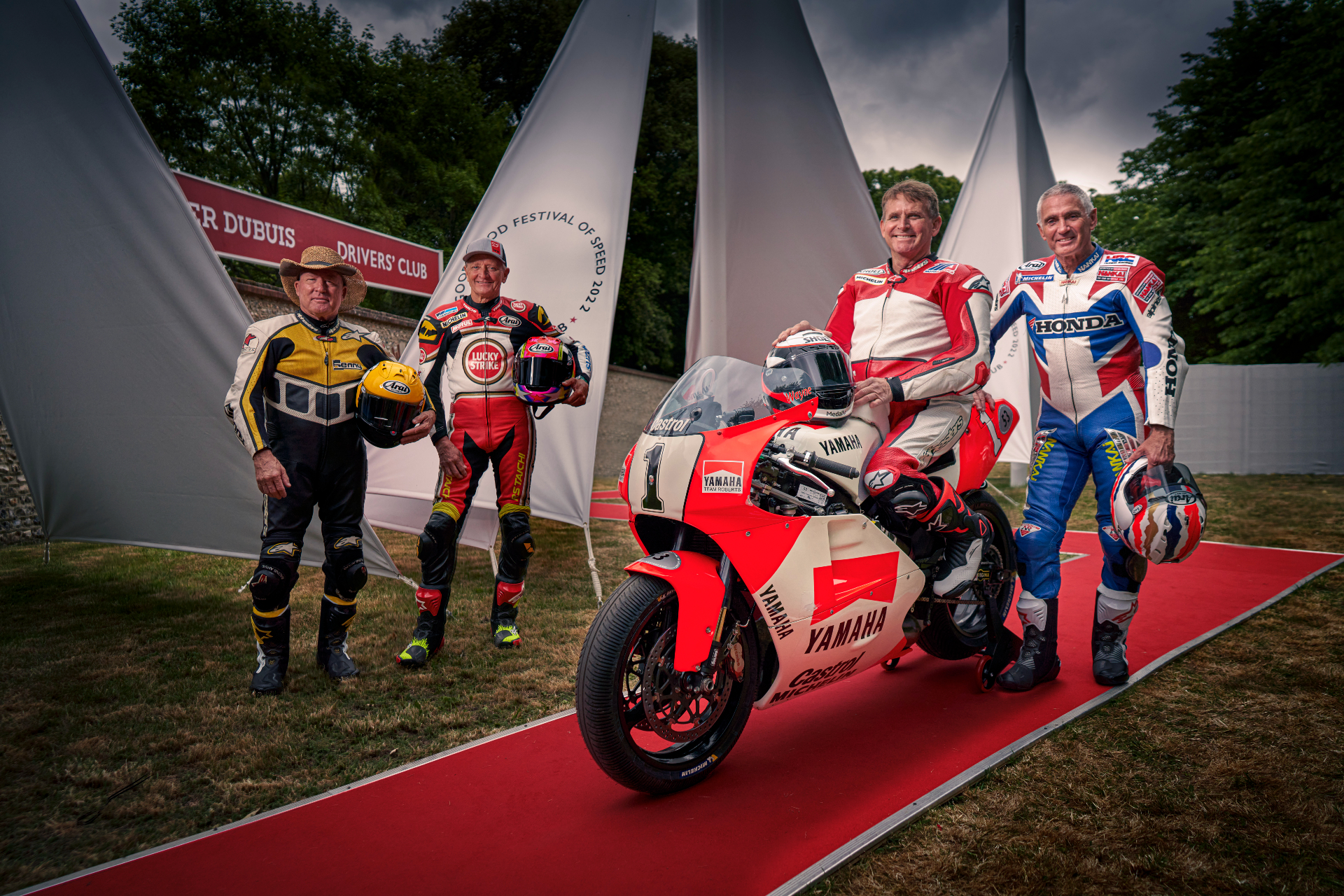 A consistently popular Festival of Speed attraction is the Formula 1 paddock, which this year hosted Mercedes, Ferrari, McLaren and Williams F1 teams. The open paddock offered visitors a rare opportunity to see cutting-edge Grand Prix cars being prepared by engineers for their runs up the Hill.
It's only fitting that the quality of machinery was paired with the world's greatest drivers including George Russell, Zhou Guanyu, Dario Franchitti, Bruno Senna, Nick Heidfeld and Tessa Whitlock, among many others. 
Crowds were arguably most excited about Nigel Mansell's return to the cockpit of his championship-winning FW14B for the first time in 30 years. The 1992 World Champion said he had "the most sensational time of my life" when asked about the experience of driving the famous Red 5 car up the Hill flat-out. Mansell was joined by a trio of fellow World Champions: Jenson Button, Sir Jackie Stewart and Mika Hakkinen.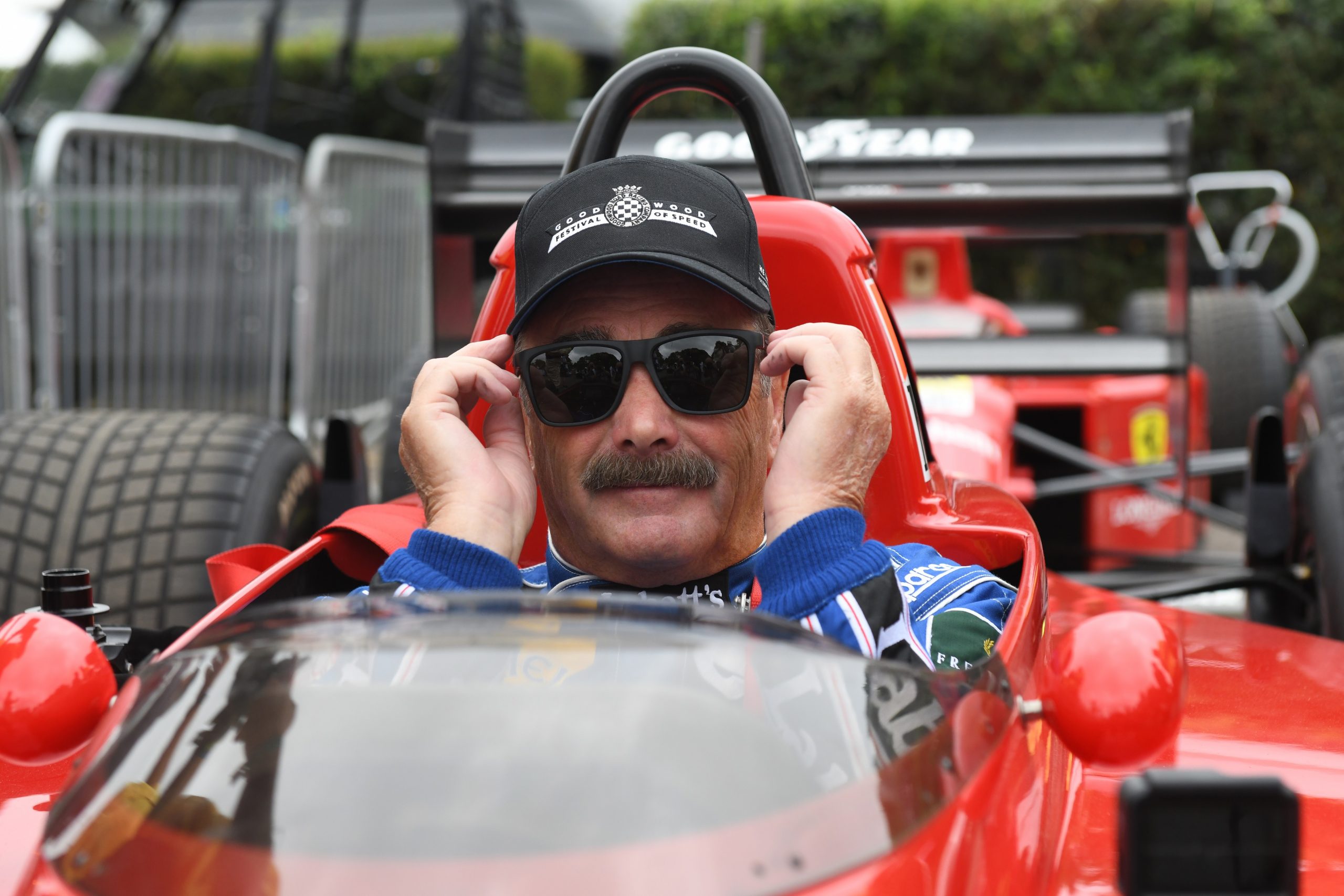 Those who enjoy their motor sport away from the constraints of asphalt were wowed by the ever-popular rally stage. A rally-prepped Citroën XS drifting between the trees created an unforgettable spectacle, as did the equally unconventional Aston Martin Vantage and Lotus Esprit rally cars. There were traditional rally legends aplenty, too, with Group B icons such as the Audi Quattro and MG Metro 6R4 joined by modern classics from Group A and contemporary WRC cars such as the Skoda Fabia R5 that set the fastest time.
Fans of classic cars weren't disappointed, because the-quality selection of cars on display. Highlights included a one-of-a-kind Michelotti-bodied Ferrari 330GT Coupé, a Fiat 508 CS Sport Mille Miglia, a McLaren F1 'High Downforce' and the Lancia Stratos HF Stradale that claimed Best of Show at the event in 2021. This year's Best of Show winner was a stunning 1965 Ferrari 275GTB/4, although an imposing Bucciali TAV8-32 V12 with its impossibly low roof proved to be the talk of the show.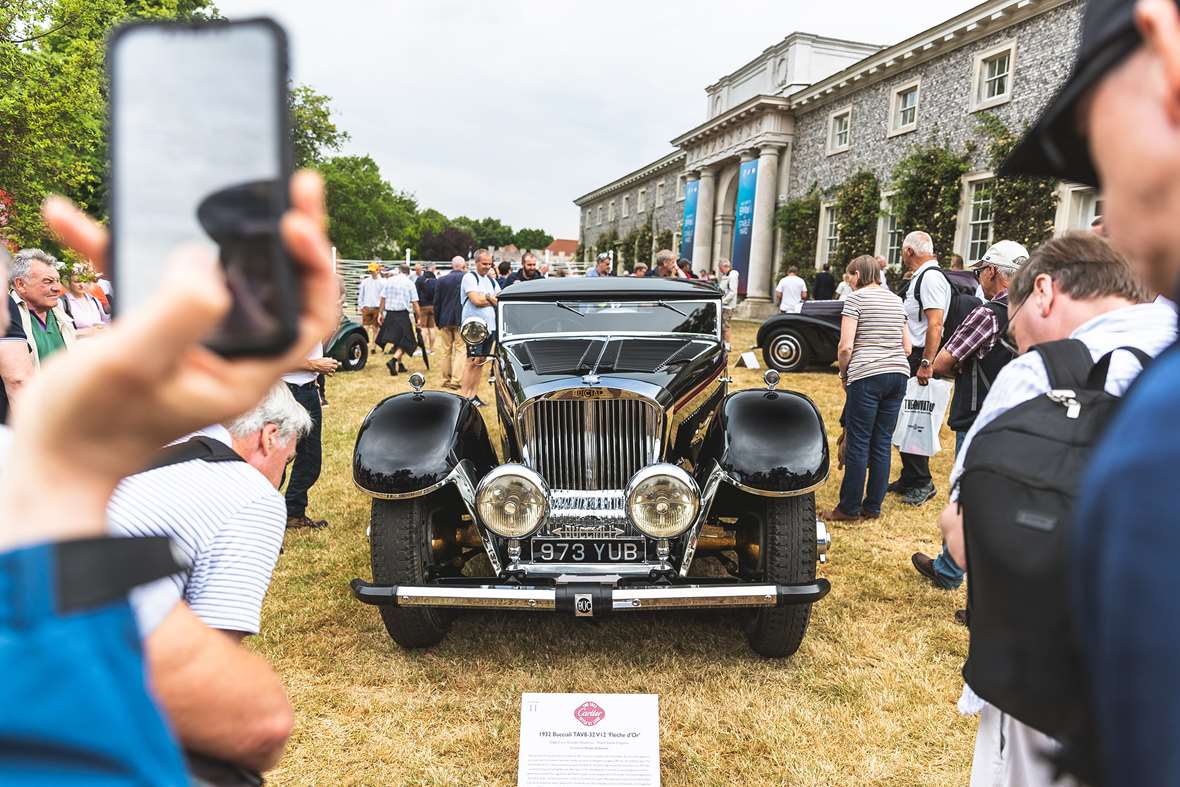 Bonhams' annual sale took place on Friday afternoon and, as ever, saw a variety of special vehicles enter new ownership. A one-off Lynx Eventer generated considerable interest prior to the sale, only to be withdrawn shortly before bidding began. Even so, the sales of a James Bond Aston Martin DBS Superleggera Coupé, Force India Formula 1 car, Jaguar SS100 3.5-Litre Roadster, Mercedes SLS AMG Coupé and Ferrari Dino GTS ensured 2022 was as memorable as ever.
The Goodwood Festival of Speed is expected to make its return next, June with the featured marque and further details announced in the coming months. For more information, click here.