WORDS: NATHAN CHADWICK | PHOTOGRAPHY: BONHAMS
A one-off Lynx Eventer styled by Paolo Gucci is to be put up for auction at Bonhams' Goodwood Festival of Speed sale later this month.
This car was the first of an intended run of 20 Lynx Designo Di Paolo Gucci cars, based on the Lynx Eventer, which in turn was based on the Jaguar XJ-S. The Eventer was designed to grab a part of the sports estate market within which the Lancia Beta HPE and Reliant Scimitar GTE operated.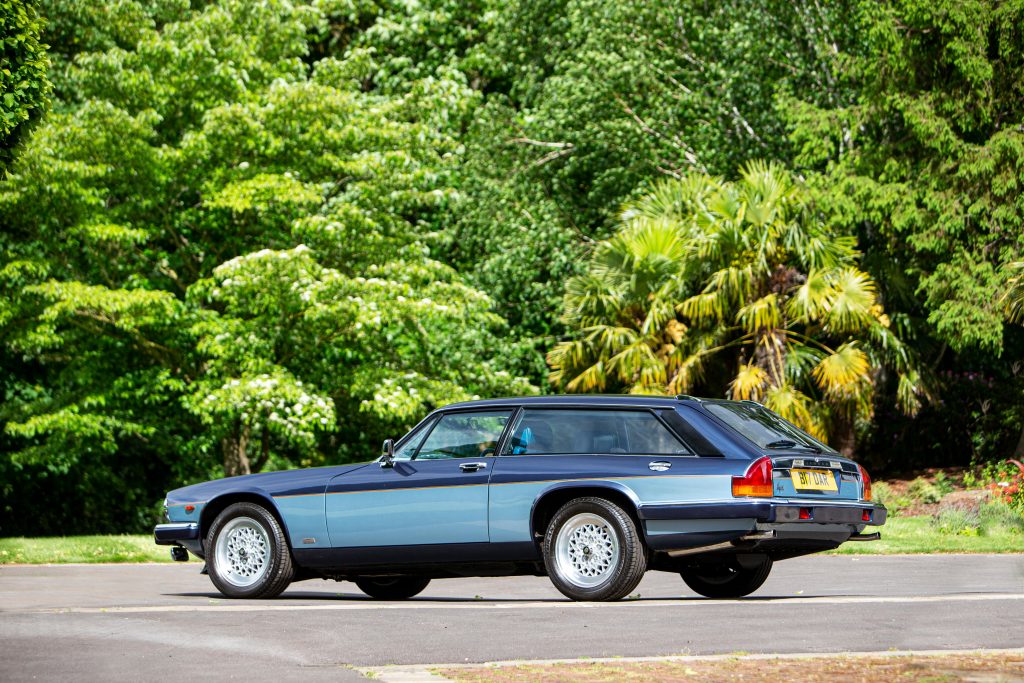 Lynx's conversions would extended the XJ-S's roof, reposition the seats further back, move the fuel tank and add a tailgate for more passenger legroom and stowage space.
In the 1980s Paolo Gucci wanted to build a limited-edition car with matching Gucci luggage. "After 20 years as design director and product co-ordinator of Gucci, I am now bringing my knowledge and talent to a wider spectrum of the consumer market," he said in period brochures, which reveal four possible colour schemes. "Now, designing entirely under my own name, I intend adding my personality and style. I hope with my 'Firenze' tradition, my zest, enthusiasm and dedication to quality, to continue to present the finest design to discerning consumers."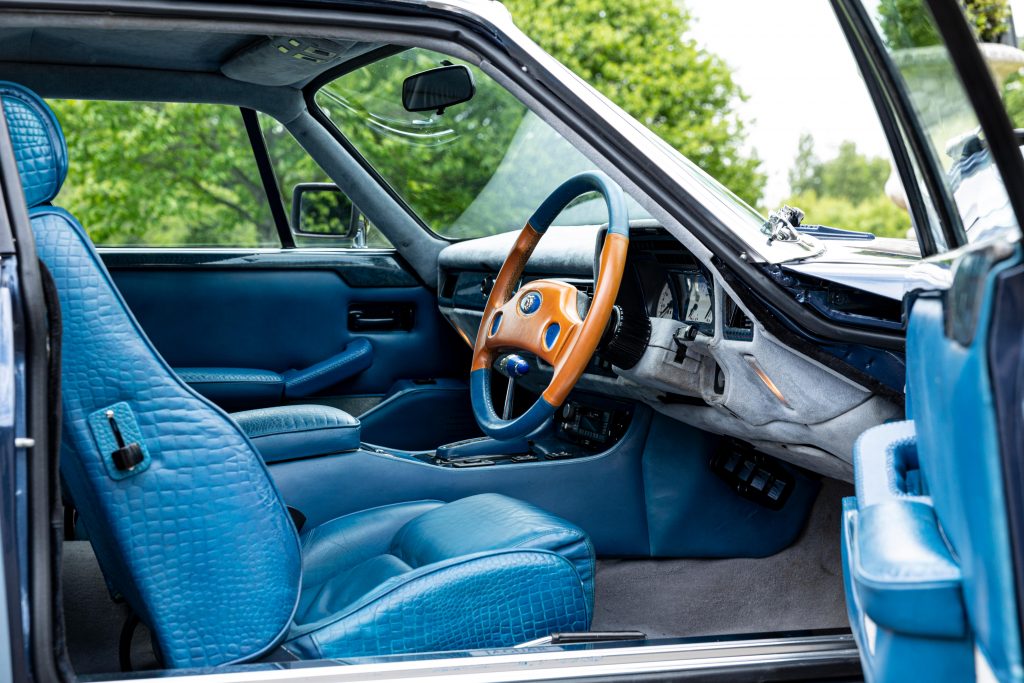 Based on a 1987 V12 HE, Paolo's design is certainly extravagant, with blue-lacquered burr-elm woodwork with inlaid chevron cross-banding, white instrument dials, Italian calfskin leather, crocodile-effect armrests, blue-stained ash door handles and suede headlining. But that's not all…
Look closer and you'll see semi-precious lapis lazuli stones in the gearknob and steering wheel, and if you'll open the boot hatch you'll find a Jaguar motif woven into the load-space floor.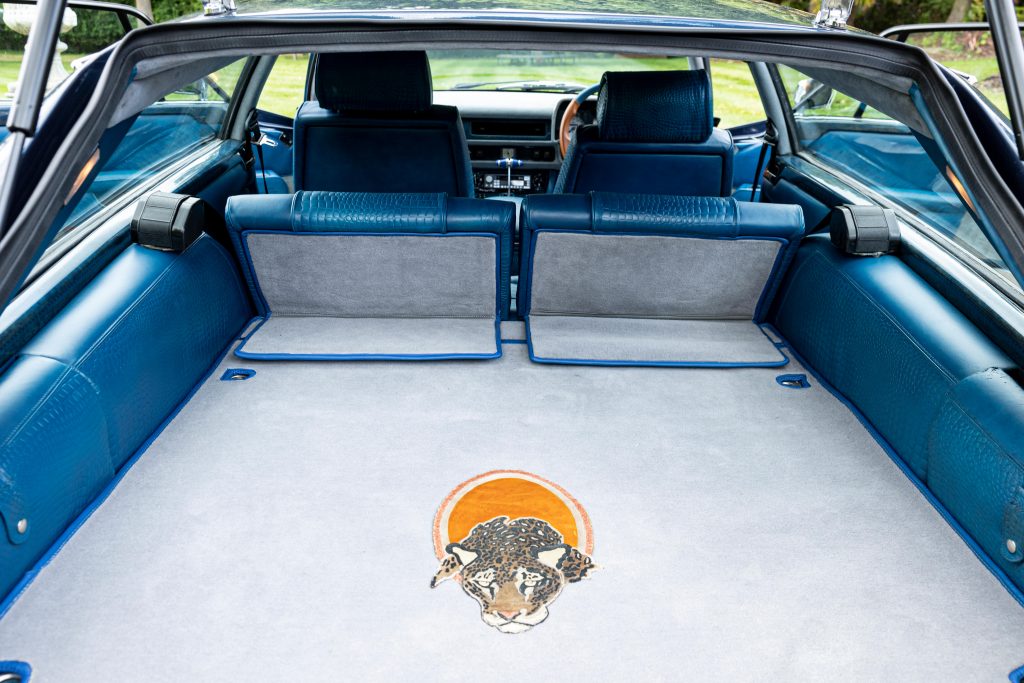 The car was displayed at the 1990 Geneva Motor Show with a price tag of £100,000 – for just two days. Due to legal issues with the Gucci fashion empire, all the Gucci branding was taken down and the stand re-branded as Lynx. Gucci's lawyers successfully argued that Paolo had no right to use its name to endorse the project, and as a result just one car was built.
Paolo, who kept a home in Sussex, sold the Gucci Eventer to the late David Andrew Richards, and tried to buy it back later, albeit unsuccessfully. Paolo would go bankrupt in 1993, spent five weeks in prison for failing to pay child support in 1994, and died a year later in London at the age of 64.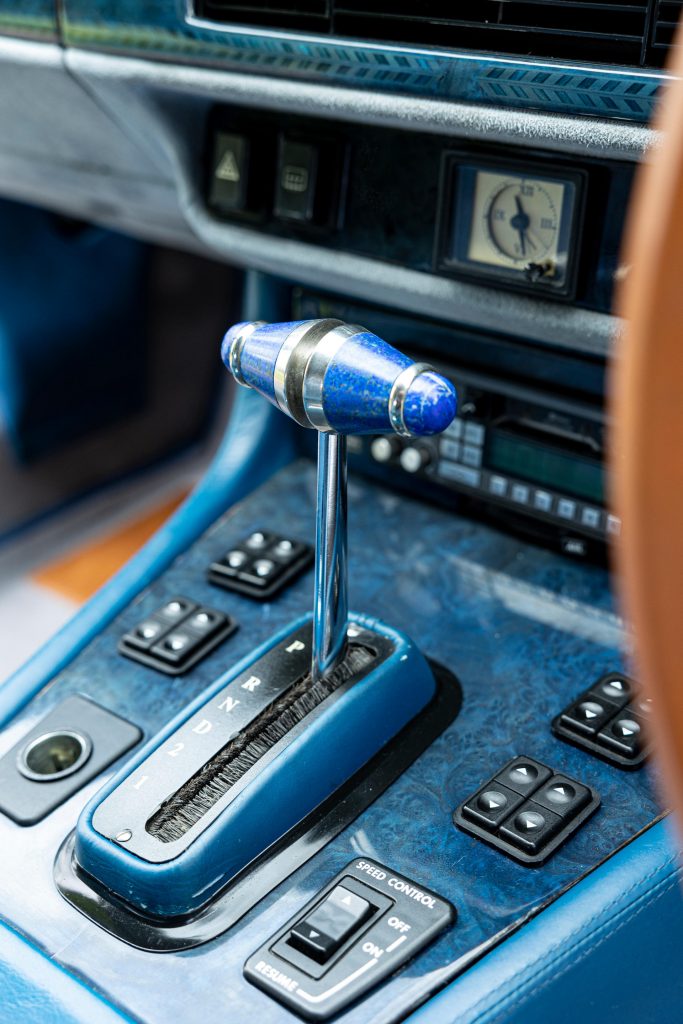 The Gucci Eventer was rarely seen until 2014, when it was sold to Ian Berg of Complete Classic Car Solutions, who started a thorough restoration. He was aided by staff who had worked on the car originally, and painstakingly restored the interior. The car was sold again in 2016, and has covered only a few hundred miles in the hands of the current vendor.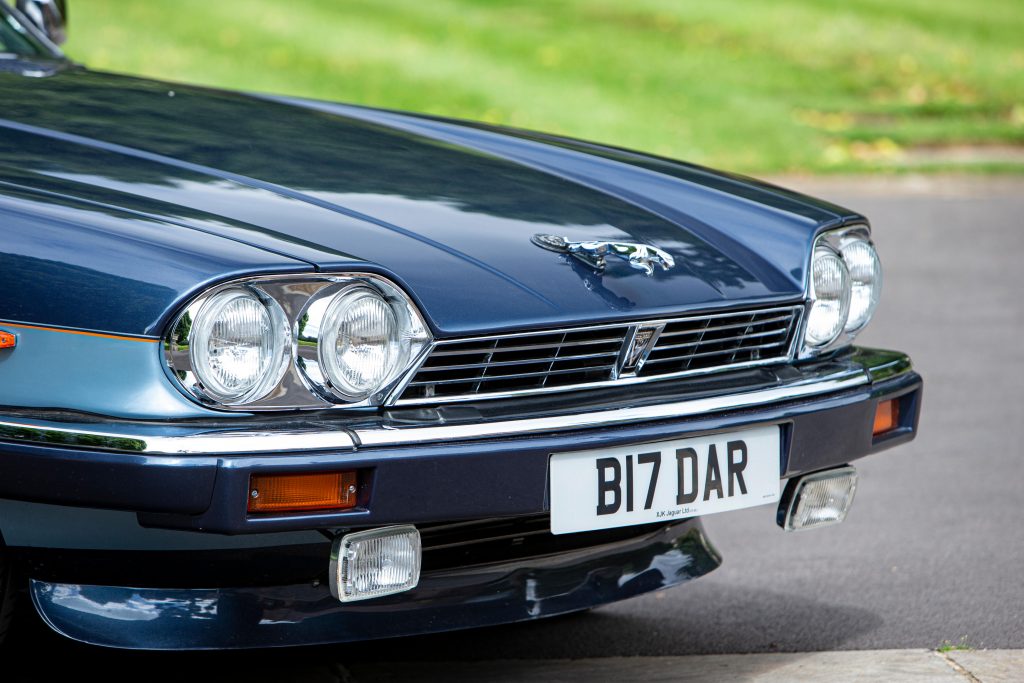 Bonhams has placed an estimate of £70,000-£100,000 on the model, which is up for grabs at the Goodwood Festival of Speed sale on June 24. More details here.