WORDS: jeremy taylor | PHOTOGRAPHY: hispano suiza
According to the dictionary, a Marmite product is something that certain people like very much and others intensely hate. Enter the Hispano Suiza Carmen Boulogne, an all-electric, 1099bhp grand tourer that looks like nothing else on the planet.
Love it or hate it, you have to admire the designer who signed off that madcap, art deco styling. The Batmobile built in Barcelona is a radical step away from traditional hypercar fare – Rimac, Lotus and Koenigsegg included.
But first the history lesson. Hispano-Suiza was a family-owned luxury car maker from the first half of the 20th century. Established in 1904, the company made V8 and 12-cylinder aero engines for Allied aircraft and fitted a detuned version into luxury motor cars.
With the high-profile backing of enthusiast King Alfonso XIII of Spain, Hispano-Suiza was a key rival to Rolls-Royce for luxury and design prowess. Owners Coco Chanel, Pablo Picasso and even Albert Einstein lavished the brand with added kudos.
Sadly, the marque fell on hard times when the Spanish Civil War broke out in 1936, building its last car in 1946. Now, more than 70 years later, Hispano Suiza is back – minus the hyphen – and using batteries rather than petrol to drive the wheels.
The Carmen model was launched at Geneva Motor Show in 2019 as a 1005bhp GT costing £1.5 million, capable of racing to 60mph from standstill in three seconds. The car uses battery technology from Barcelona-based QEV Technologies, which managed the Mahindra team in the Formula E championship.
Just 19 are being hand-built in Spain ,and company president Miguel Suqué Mateu, the great grandson of the original company founder, Damián Mateau, is naturally delighted with the new car, named after his mother.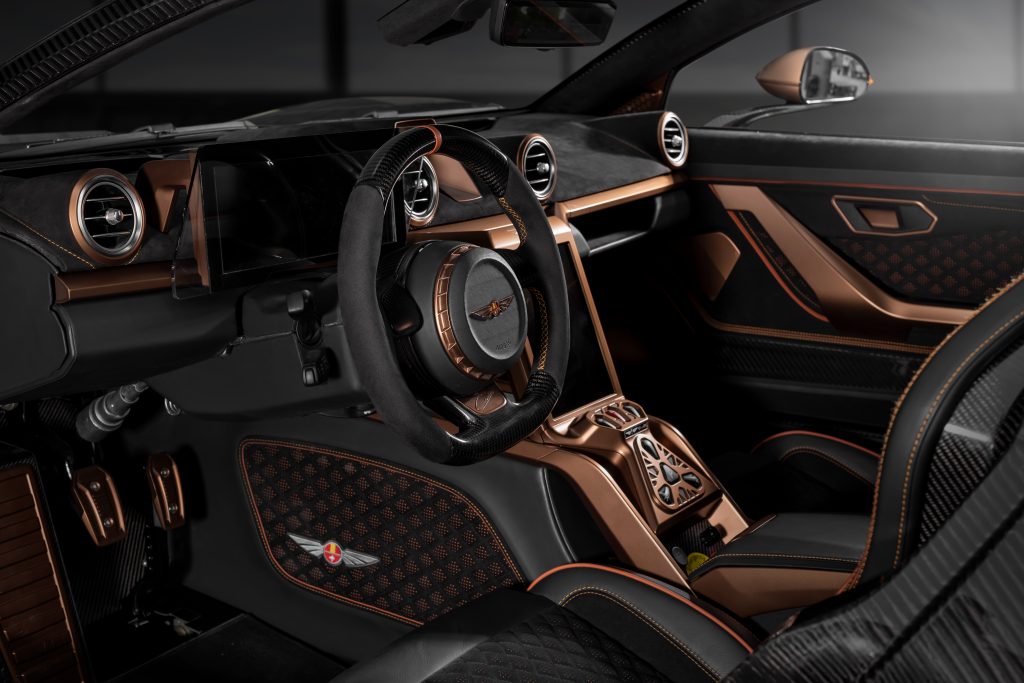 "My mother was always in love with the brand. She loved to drive, and she drove with great dexterity and very fast. Our new car is a heartfelt and grateful tribute to her. It shows how much we all learned from her, because she gave us valuable lessons and left us a great legacy that we will not forget."
However, if the Carmen isn't outrageous enough for you, Hispano Suiza has just launched an even faster, lighter version called the Boulogne, restricted to only five examples. The 0-60mph time is trimmed to a Lamborghini-beating 2.6 seconds, with a top speed limited to 180mph.
I've travelled to the firm's Spanish headquarters to drive the lightweight, carbonfibre car for the first time at the Circuit de Barcelona-Catalunya, where Lewis Hamilton won this year's Spanish Grand Prix.
Both Carmen models have taken design cues from pre-war streamliner cars. The aerodynamically advanced 'teardrop' shape was mostly famously exploited on the racetrack by Auto Union.
The Hispano Suiza's hand-crafted body is voluptuous from every angle, flowing rearwards to a pair of circular taillights featuring the company's flying-stork symbol at the centre.  It's a design inspired by the marque's Dubonnet Xenia model of 1938.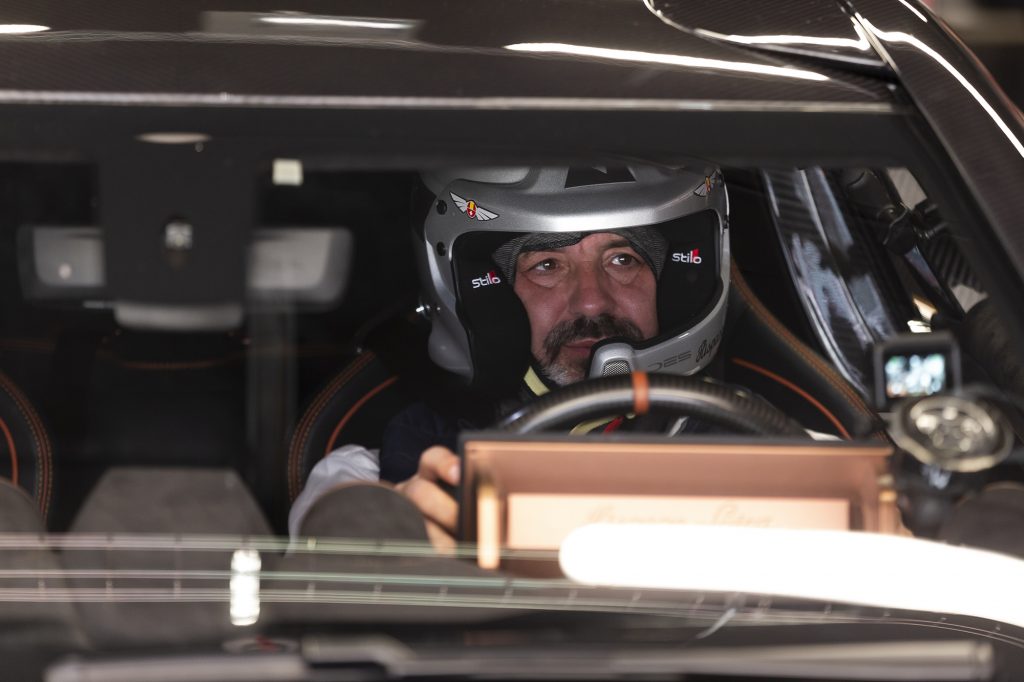 The aerodynamic panels over the rear wheels can also be removed, although I have to say the styling is even more radical with the covers in place and add dramatically to the retro chic.
A T-shaped lithium-ion battery pack sits in the area behind the two passengers, and runs forward between the front seats. Extensive use of carbonfibre and aluminium suspension parts trim the weight to just 1700kg.
Entry to the cabin involves theatrical scissor doors that rise and pivot electrically in one movement. Inside, the cockpit is a feast of retro-modern, with carbonfibre seats swathed in leather and Alcantara.
On the track – sadly chaperoned by a Tesla pace car – I found the Boulogne predictable and easy to drive. Despite the huge power on tap, this is a grand tourer for the new millennium, with an explosive burst of speed when required.
The car sits on ultra-low profile, Pirelli track tyres that are road legal and wrapped around some rather beautiful alloy wheels. Enormous carbon-ceramic brakes provide the stopping power.
My three-lap stint was enjoyable, but the Carmen remains a uniquely styled grand tourer rather than a track car. It will find its way into the private collections of a wealthy few, displayed in decades to come as a wacky, early adopter of battery power that helped change the way people would drive forever.
If you liked this, then why not subscribe to Magneto magazine today?