WORDS: ELLIOTT HUGHES | PHOTOGRAPHY: PORSCHE
Porsche Penske Motorsport officially unveiled its new 963 race car at the Goodwood Festival of Speed – a machine it hopes will continue the legacy of its legendary 962 Group C car as it launches an assault on the FIA World Endurance Championship (WEC) and IMSA Weathertech SportsCar Championship in 2023.
CEO of Porsche Motorsport Thomas Laudenbach hailed the recent regulation change that allows cars of the same specification to compete in both championships as a key motivator for the company's return to endurance racing: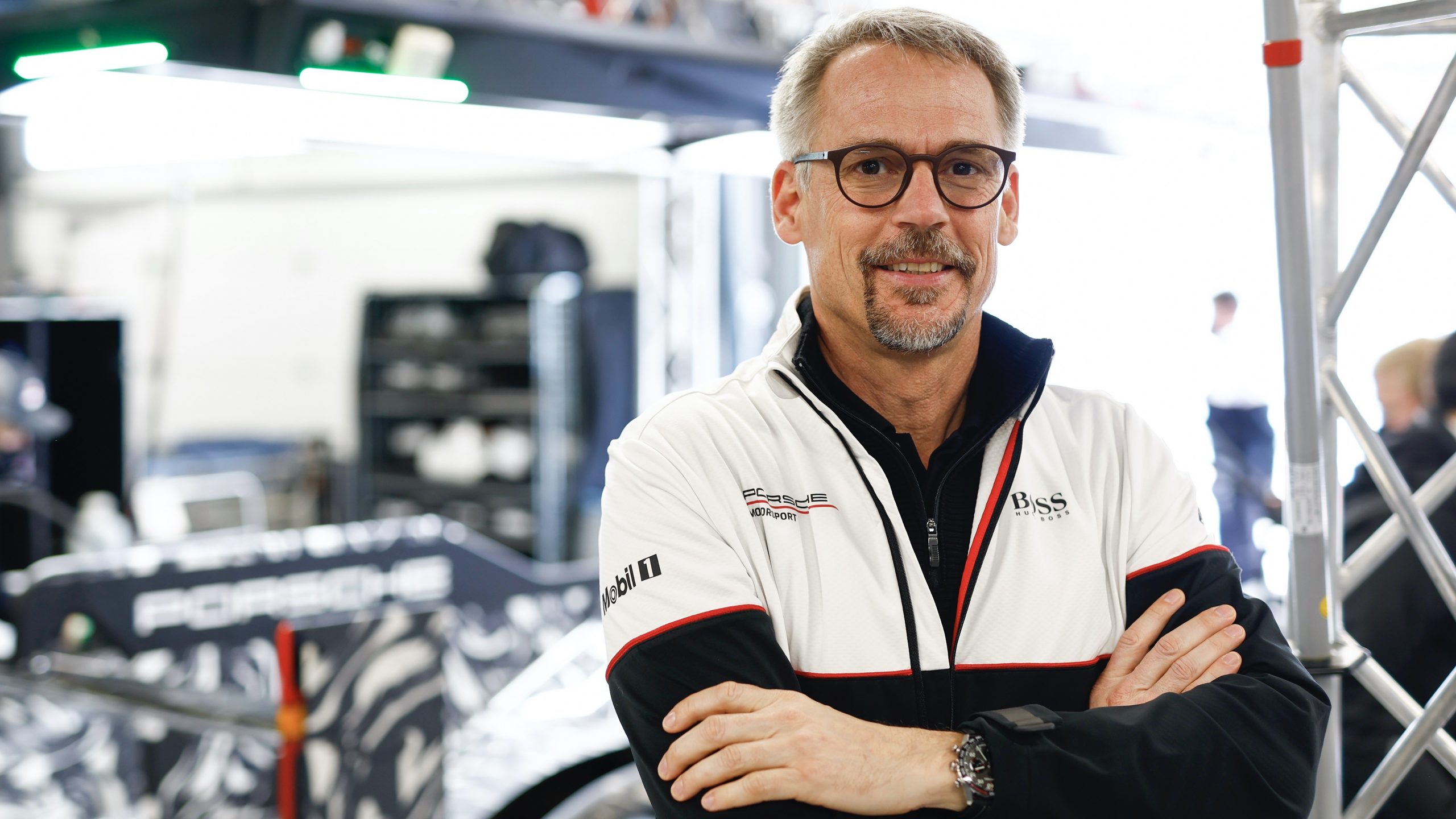 "We've got a great history, and when the idea of racing one specification of car in IMSA and the WEC came about, the decision was easy. We realised that this was exactly the right thing for us to do; we can fight for overall victories at iconic IMSA Sebring and Daytona races.
"It's also not a secret that we have 19 victories at the Le Mans 24 Hours – we think 20 would be a nice, round number, and we will try just as hard to win Daytona. The overall championship is a world championship, and that is very important to us now."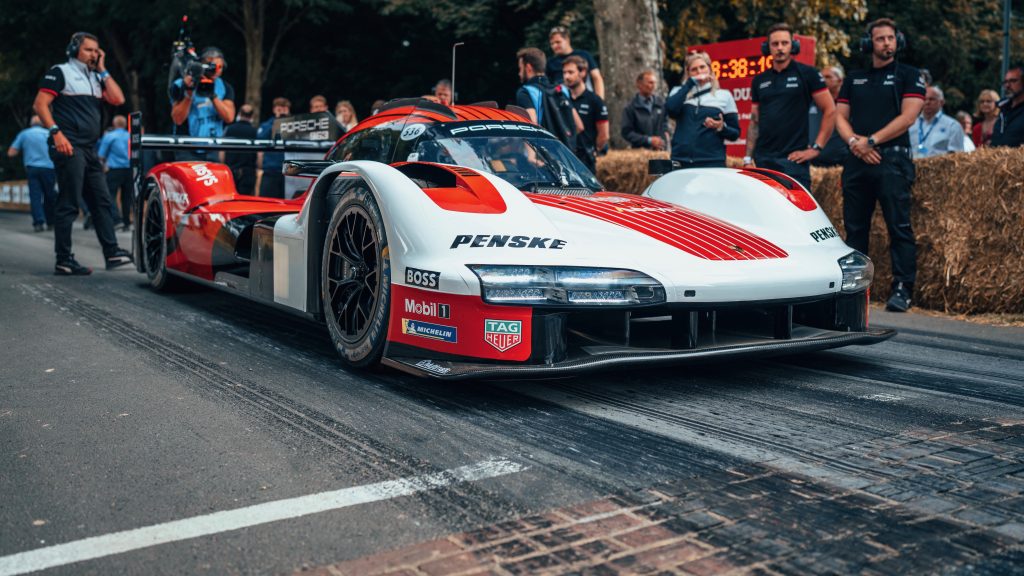 Although Laudenbach's words make it clear that Porsche's priority are the most prestigious race meetings on the 2023 endurance racing calendar, the company confirmed that the car could see action as early as November 12 for the final round of the WEC in Bahrain for a 'test race'.
The FIA has allowed Porsche to contest in this season's calendar with its new LMDh car on a testing basis, so that rule-makers can gather as much data as possible before the formal introduction of the new 2023 regulations that includes setting a Balance of Performance handicap.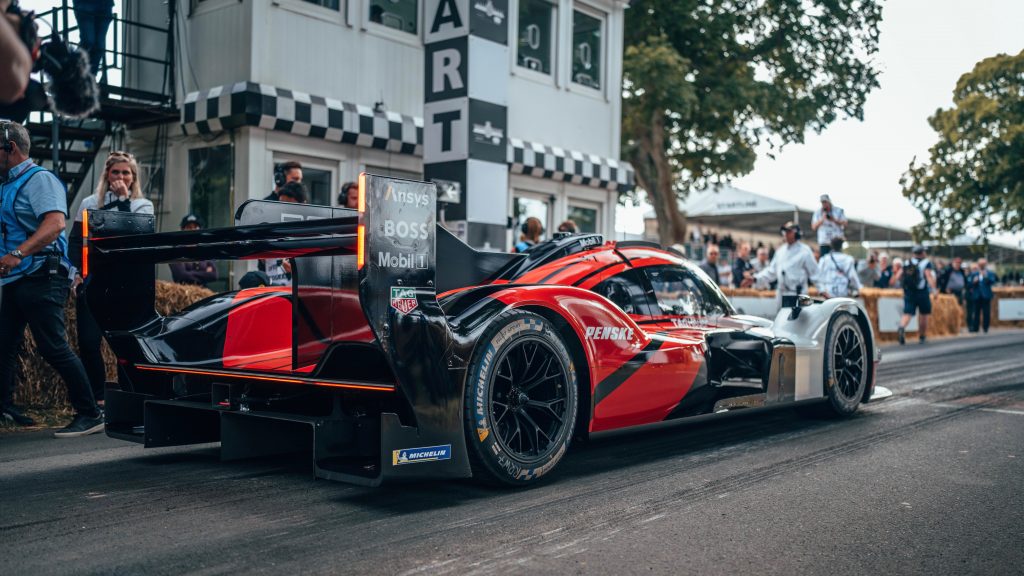 In addition to revealing its new car, Porsche also publicised the remainder of its eight-driver line-up that will contest in next year's IMSA and WEC series. The roster combines drivers who have recently campaigned for the German marque in GTE, Formula E and GT3 racing, and features Kévin Estre, Michael Christensen, André Lotterer, Laurens Vanthoor, Matt Campbell and Mathieu Jaminet, in addition to Felipe Nasr and Dane Cameron, who were confirmed in 2021.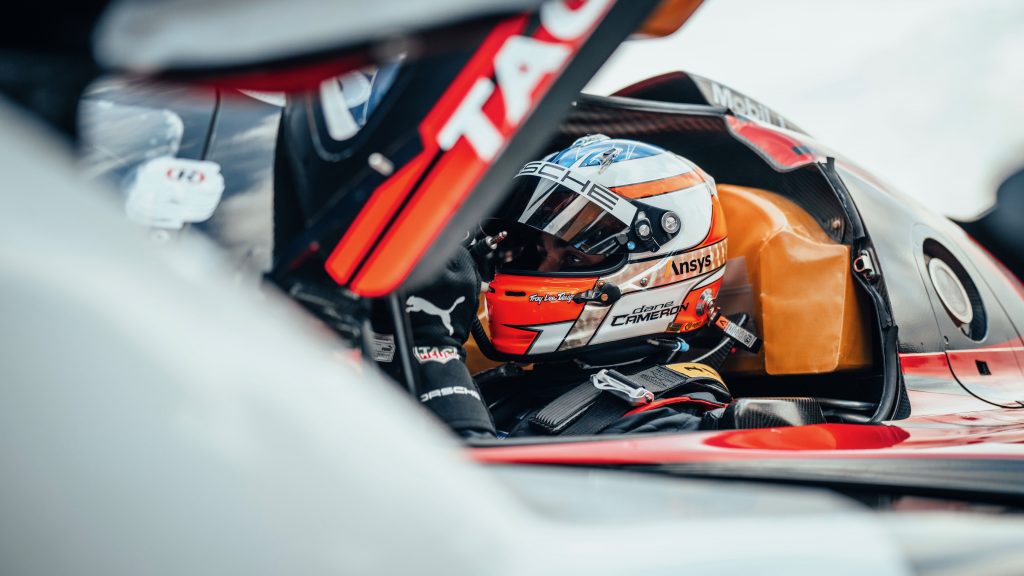 "It's a unique opportunity, and I feel very privileged to have joined the programme from the beginning and to be joining forces with Penske," Nasr told Magneto at the 963 launch. "Being able to join the programme from the beginning and joining forces with Penske – it's pretty special. The car feels mega-impressive to say the least – especially the power – it's pretty much up there with Formula 1. You don't have the downforce of an F1 car, but that makes the racing better in my opinion. I'm very thankful for everybody who put in a lot of work and time to get this car ready."
The 963 continues a lineage of Le Mans-winning endurance racers that began in 1970 with the iconic 917K, through to the 919 Hybrid that won Le Mans in 2017. Fittingly, Porsche invited several of its past drivers to the launch that drove these very cars, including the great Richard Attwood and former Formula 1 star Mark Webber.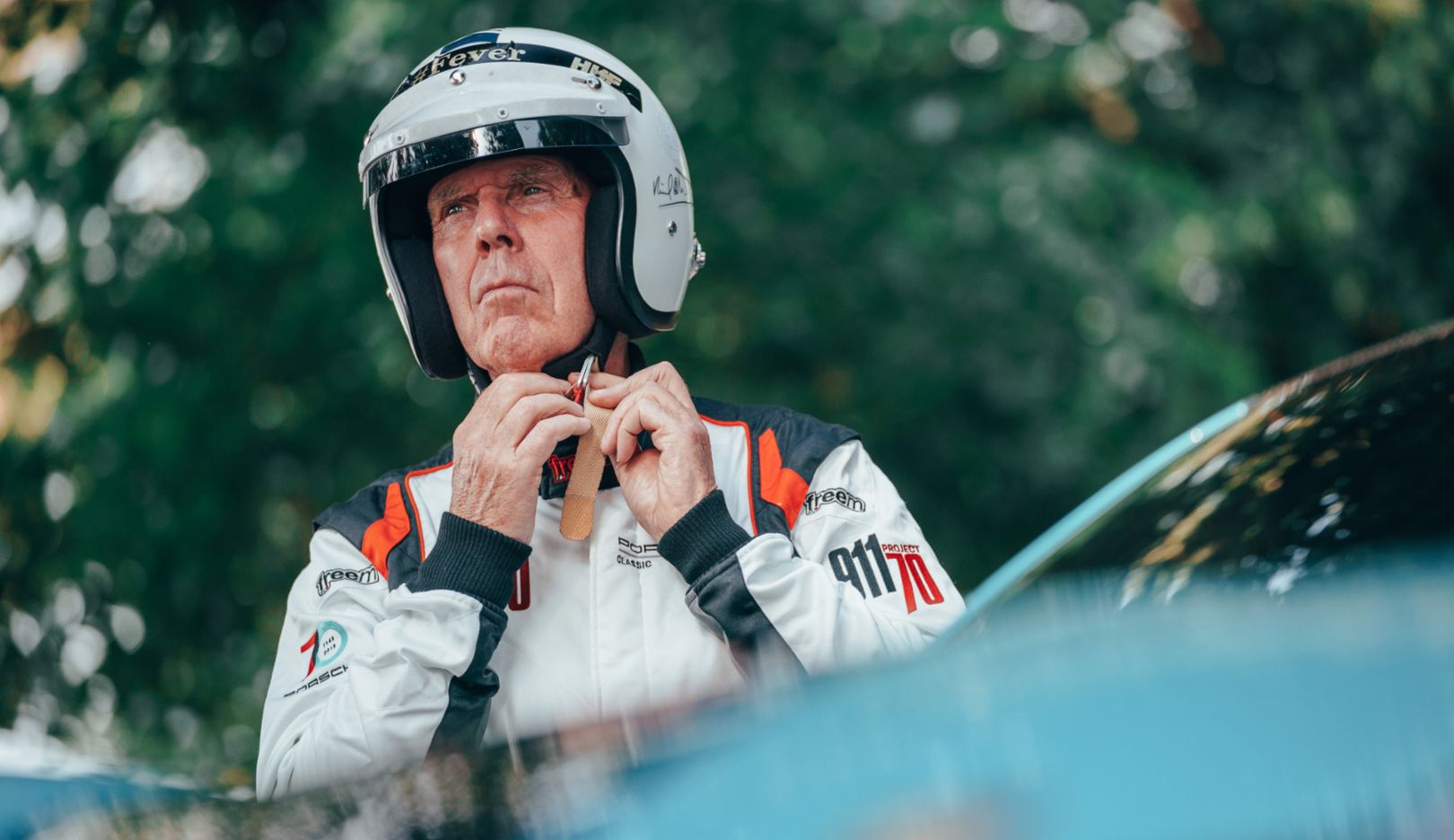 Richard, undoubtedly impressed with the new 963, offered Porsche's rivals a warning: "The last time Porsche came back I said 'everybody else should watch out'. I think it's exactly the same message now. Although I can't say exactly how it's going to go; we have Monsieur Pierre Fillon from Automobile Club de l'Ouest (event organiser) here, so maybe it's down to him!
"Hopefully it's the beginning of a glorious era where you have 70 cars fighting and working on strategy – although today the strategy is flat-out, and every session is a sprint because the cars are so reliable. So it could be the drivers that make the difference. In my time it was a different race, you drove it to what the car could stand and you were on your own, there was no data from Brackley or anything like that."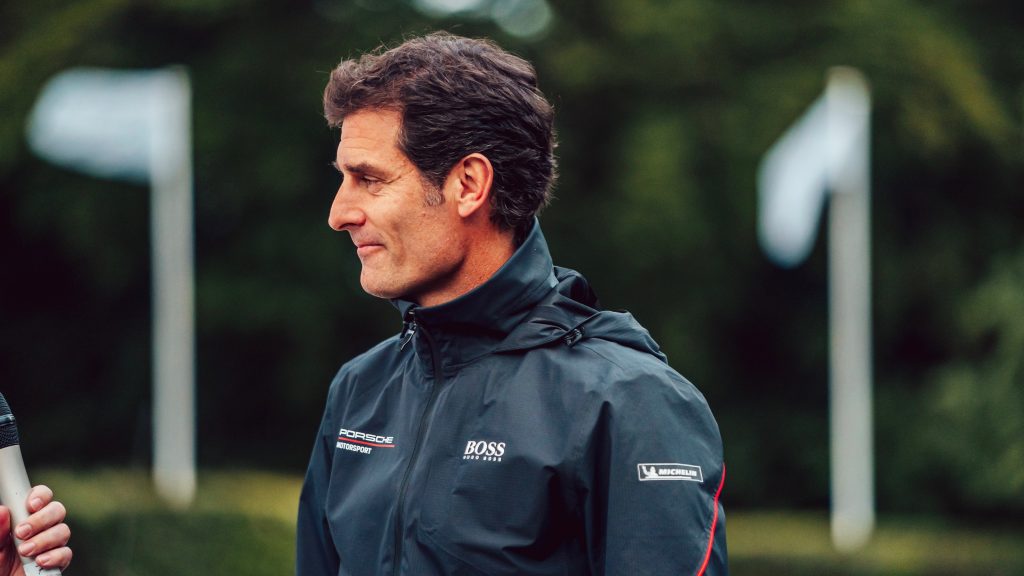 Mark Webber concluded his illustrious racing career with three campaigns with Porsche at Le Mans from 2014 and 2016, and the Australian came agonisingly close to winning the La Sarthe race on two of those occasions. He now serves as a Porsche brand ambassador.
"A return for us is pretty unique and spectacular," he enthused. "We don't take these decisions lightly, but we know endurance racing is our second home, and we have a phenomenal set of drivers and the partnership with Penske, which is helping us across the Atlantic. We like to have genuine trophies that have a lot of substance, so it's bloody exciting."
Porsche's return to endurance racing coincides with the 80th anniversary of Le Mans and the return of several other legendary marques such as Peugeot, Ferrari and Audi, who will compete with Acura and Toyota in what promises to be one of the most competitive years in endurance racing history.