Words: Nathan Chadwick | Photos: Bonhams, Broad-Arrow, Gooding & Co, RM Sotheby's
It's been a week of record breaking during The Amelia's week of auctions – but although the sale rates were high and the overall value of the cars sold surpassed those of previous years, it wasn't all sky-high optimism as the auction shows started to pack up.
The big figure was $178m – according to Hagerty, a new record for total sales at Amelia, besting 2016's top figure. The pre-match omens weren't great – not only has the market generally cooled for the past nine months, but with four auction companies battling it out during the same week, would there be enough buyers to go around? After all, the market for the Jaguar XJR-15, for example, is not particularly huge, and both RM Sotheby's and Broad Arrow had one of the 27 road-going cars apiece (RM sold its example). Several auctioneers were shown to have somewhat optimistic pre-sale estimates, with many cars selling for significantly below their lower pre-sale estimate.
Accordingly, the sell-through rate dropped from 91.6 percent to 87.0 percent according to Hagerty, but the average price of a sale went up, from $435,939 to $455,293. In the end, the record for total sales was broken (more auctioneers, more cars being sold…) and several individual cars also reached new heights. In the case of the AMG Mercedes-Benz W124s, that meant twice in the matter of minutes by Broad Arrow, for $885k; we'll have more on those in a moment. However, it wasn't all good news for AMGs – Bonhams' R129 AMG sold for $84k against a $130k-$160k pre-sale estimate.
Porsches had a tricky time of it at The Amelia, traditionally an auction stronghold for the marque. Hagerty noted that just one car got into the top 25 sales (Broad Arrow's 959 Komfort), but it believed that this was down to the relative values of the rest of the lots. However, watching several of the sales live, the appetite for 911s wasn't quite as strong as in previous years. Rare-groove examples, whether they were factory stock or tweaked by scene-approved legends, found the going tough on several occasions. Gooding's selection of Rufs failed to hit their low estimates, and in the case of its 1997 Ruf BTR2, sold for $720k against a £900k-$1.2m pre-sale estimate. Interestingly, however, water-cooled hardcore 911s were among the few Porsches to tip over the high estimates in the same Gooding sale, such as a 997 GT3 RS 3.8 that sold for $268k against a $150k-$200k estimate, and a 996 GT3 RS that sold for $368k against a $250k-$325k estimate.
Vintage-era cars are an Amelia mainstay, and while most cars sold at RM Sotheby's, Gooding & Co and Broad Arrow, Bonhams' hope of recreating the buzz seen around its Scottsdale Simplex sale didn't come to pass, with 13 pre-war and brass-era cars unsold, including the unique Vanden Plas-bodied 1937 Bugatti Type 57S Sports Tourer.
We've pulled out some of the top sales along with some of the more interesting results from a busy week of buying and selling. Which would you have taken home?
Bonhams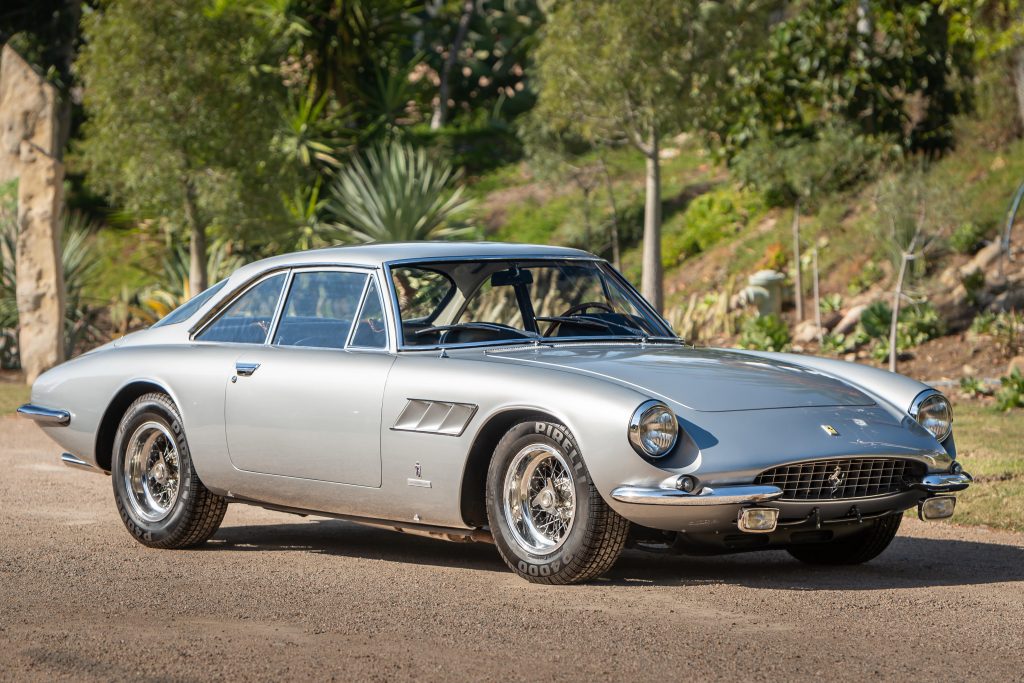 Bonhams had some key last-minute changes – the much-previewed Nissan Skyline GT-R R34 GT-R V-Spec N1 was withdrawn before sale, but there was a good result for its other Skyline. Its ex-Tom Kristensen 1992 Nissan Skyline GT-R Group A racing car set a new record for the breed with a $379k hammer price. The leading sale, however, was the 1966 Ferrari 500 Superfast Series 2 we previewed here. One of 12 five-speed Series 2 models made, and believed to be the 36th and penultimate Superfast, it sold for $1.93m against a $1m-$2m estimate.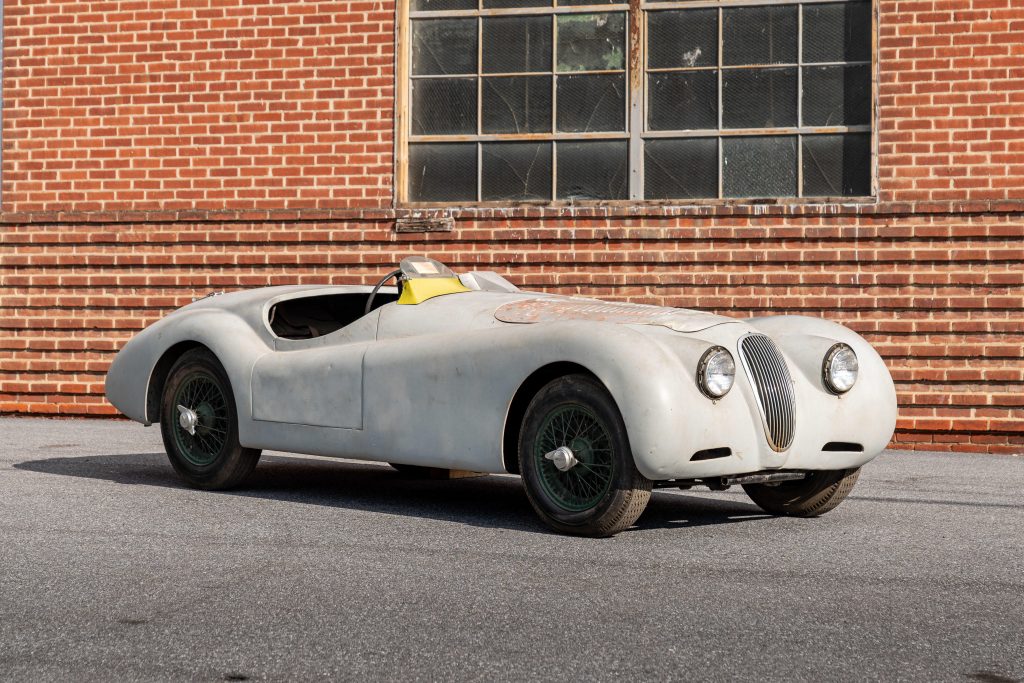 Although Bonhams struggled with its pre-war cars, its selection of Lost Jaguars drew significant interest. A 1959 Lister-Jaguar Sports Racing Two-Seater shared second-highest sale status with this 1951 lightweight Jaguar XK120, at $775k. One of only three Works lightweight XK120s built for potential use at Le Mans, it featured ultra-lightweight aluminium bodies built for Jaguar by Abbey Panels. In the end, its Le Mans debut never came due to the C-type's development, and the car was sold to Charles Hornburg and campaigned by him in the US, with Phil Hill, Sherwood Johnson and John von Neumann getting behind the wheel. It eventually ended up in the collection of Thomas Hendricks, and was offered for sale in original condition. Its $775k sale was good work against a $400k-$600k pre-sale estimate.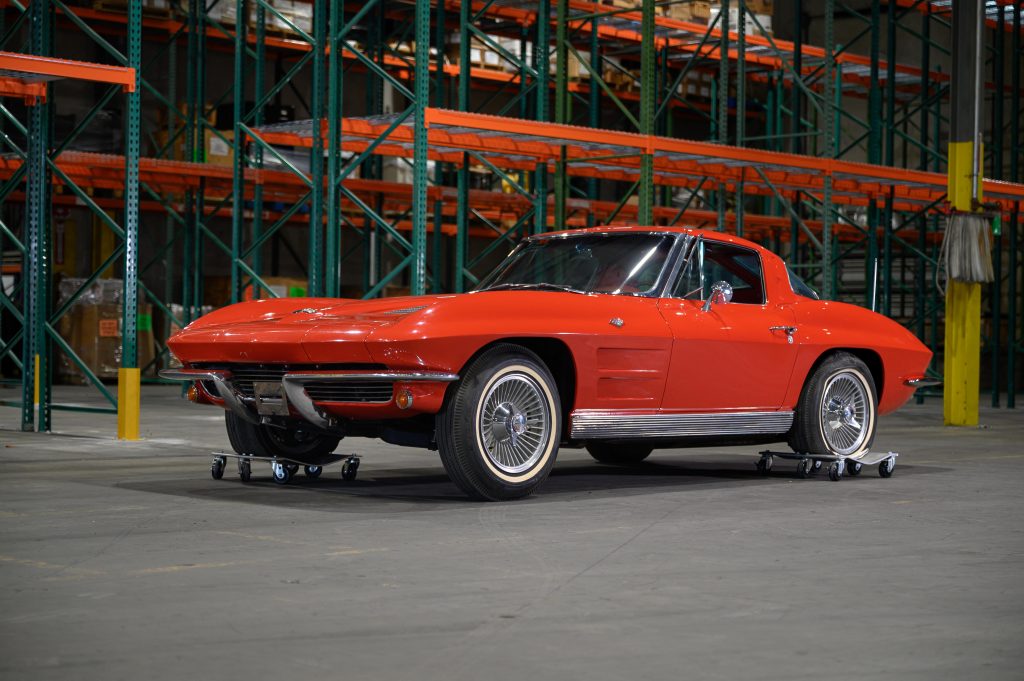 One of Bonhams' star performers was this 1963 Chevrolet Corvette 327/250hp 'Big Tank' Coupe. One of 210 built with a 36-gallon fuel tank (rather than the standard 20-gallon unit) – usually an option for racing purposes – this was bought by farmer JL Joplin with a Powerglide automatic gearbox, base 250hp motor and air-conditioning. As such, it's believed to be a unique example of the breed. Against a $120k to $180k estimate, it sold for $238k.
Broad Arrow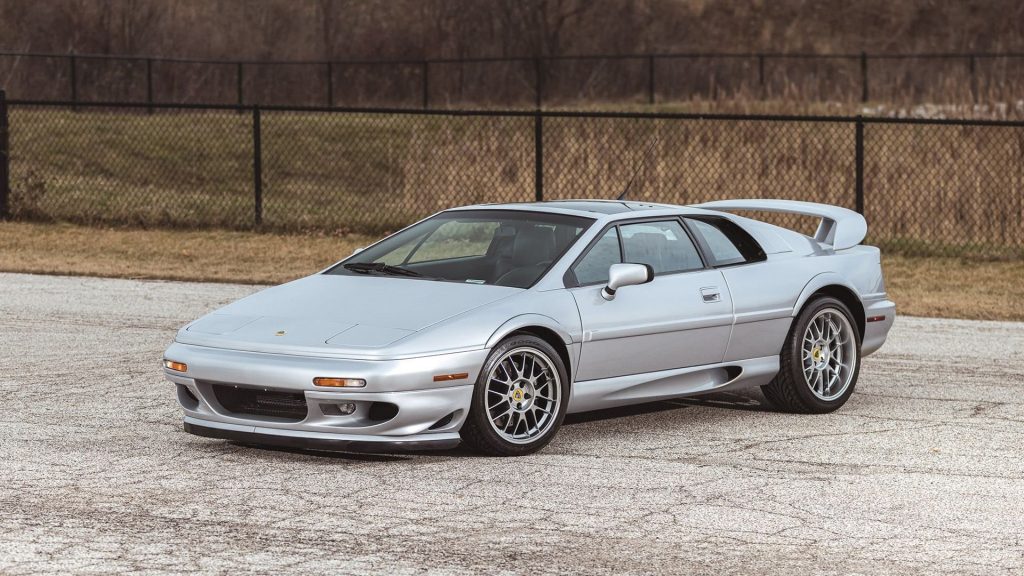 Broad Arrow's selection fully embraced the modern classic line-up, and was rewarded with several record-breaking sales. It was perhaps less shocking this time around, but the 1997 Acura Integra Type R's $151,200 sale against a $90k-$120k pre-sale estimate was still a record result that followed a general upward trend over the past 12 months. Perhaps more surprising was the result for the 2002 Lotus Esprit V8 25th Anniversary Edition, which set a record for a non-Bond car at $193,200 against a $125k-$150k estimate. One of just 100 25th Anniversary Edition examples produced for North America, it had covered just 1685 miles.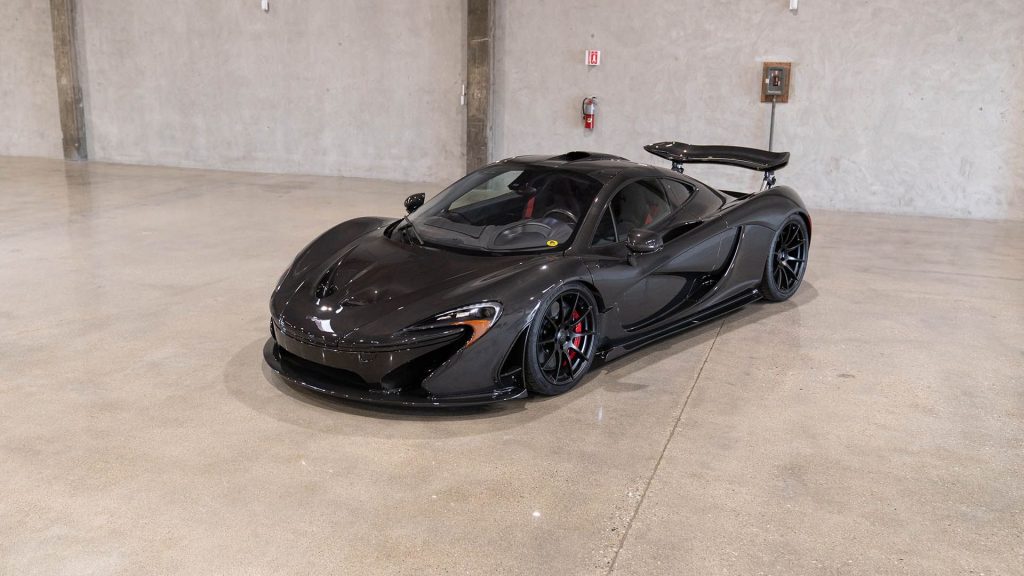 Broad Arrow had high hopes for its ex-Vic Elford, Targa Florio-winning Porsche 907K, but that car failed to sell, along with several other Porsche racing machines, including a 1996 993 GT2 and a 1979 911 SC Alméras Frères 'Eminence' Rally Tribute. However, it had more joy with its trio of black McLarens. The 80-mile Senna sold for $1.38m against a $1.2m-$1.4m estimate, and a one-of-25, 75-mile 2016 McLaren MSO HS sold for $830k against a $650k-$750k estimate. However, the strongest result was, predictably, for the 130-mile 2015 McLaren P1, which pushed through its $2.1m upper estimate to hit $2.425m, beating Gooding & Co's 2017 record for a P1.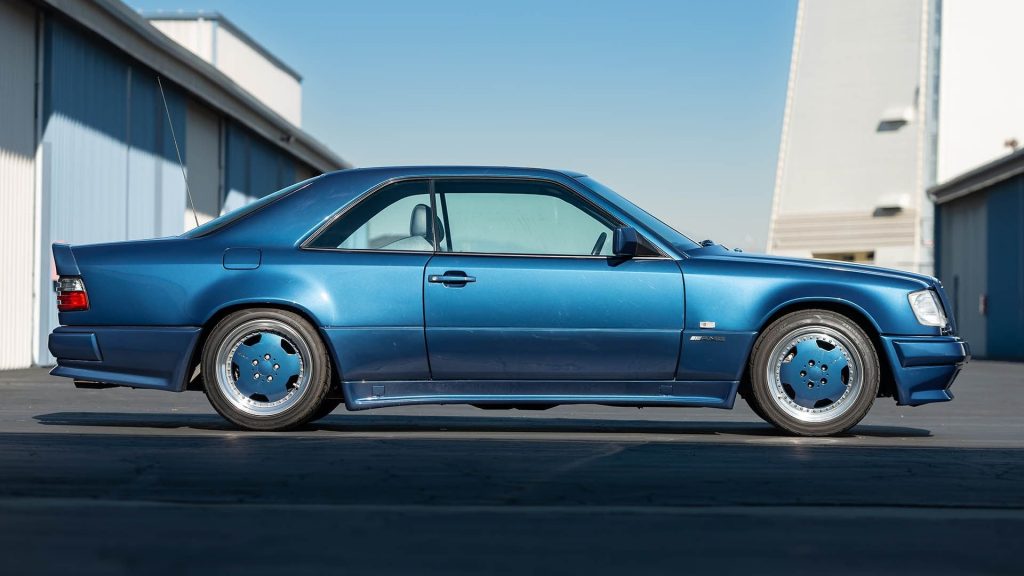 We've been following the AMG market closely of late, but even we thought Broad Arrow's pre-sale estimates for its brace of W124s was a little on the bullish side. It turns out that there's plenty of taste for pre-merger AMG creations – Broad Arrow broke the record with one of 13 US-built 1987 Mercedes-Benz AMG Hammers ($775k against a $575k-$625k pre-sale estimate), and went even better with a 1991 AMG 6.0 'Hammer' Widebody Coupé 20 lots later. One of very few examples to have an AMG chassis number – and thus making it easier to register for use in the US – it sold for $885k against a $750k-$850k estimate. This latter point is the main driver for the heated prices for certain AMGs and not others – both of these cars had the necessary documentation to make them instantly useable.
Gooding & Co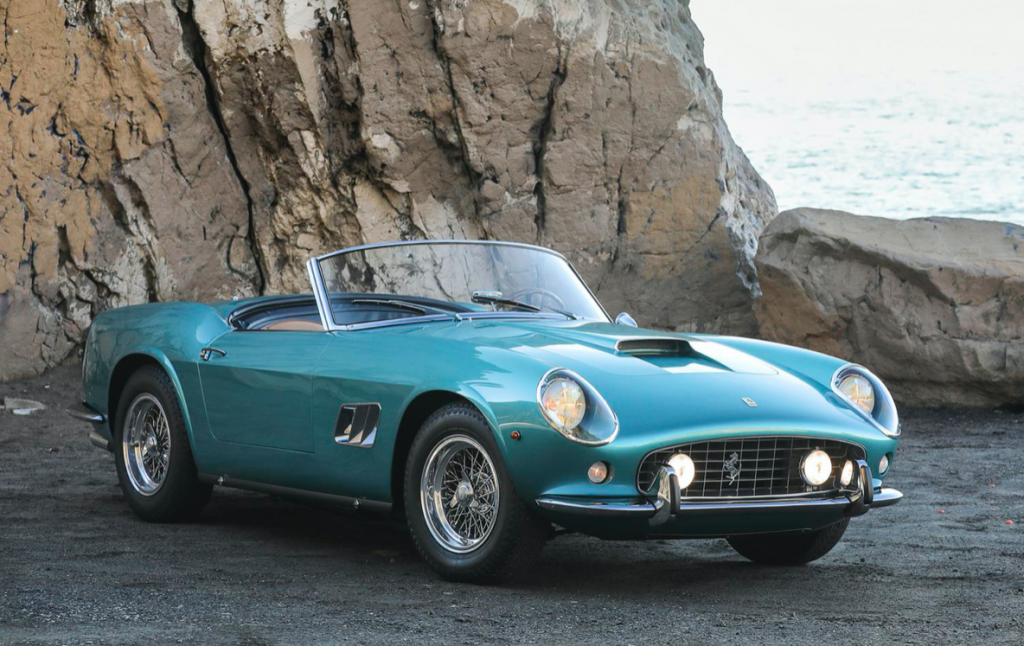 Gooding & Co's sale led the sales chart with the highest figure achieved (at least publicly at the time of writing) with its $18.045m result for its ex-New York Auto Show 1962 Ferrari 250GT SWB California Spider. It was a tricky sale for Gooding, because most lots failed to hit the low estimate, though there were a couple of good results from the prancing horse – the 1953 Ferrari 250MM Spider Series II sold for $3.525m against a $3m-$5m estimate. However, a 1958 Ferrari 250GT Tour de France Berlinetta went unsold.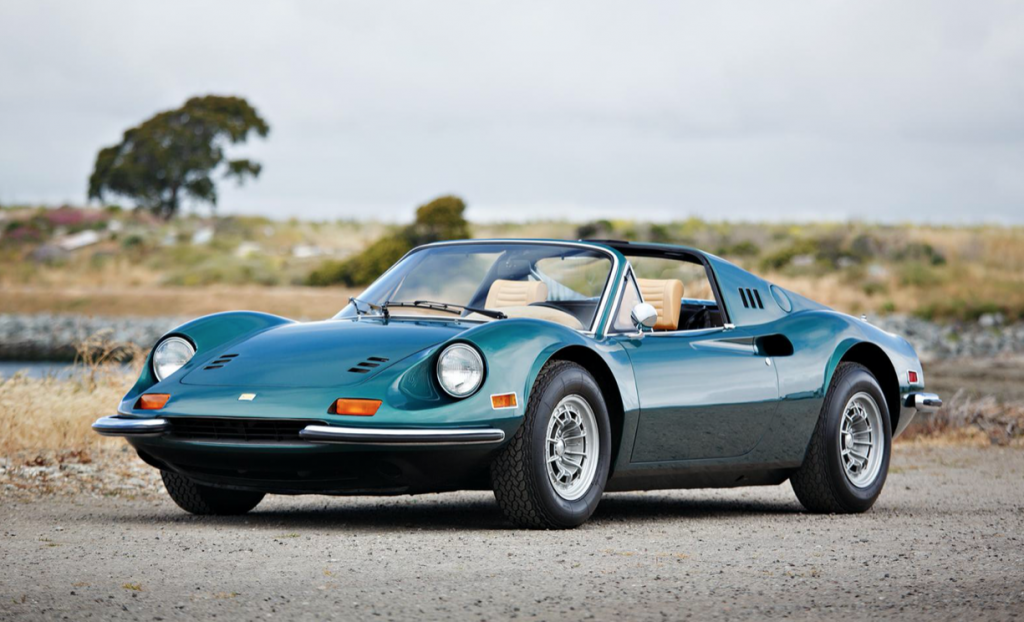 However, there was better news for a 1974 Ferrari Dino 246GTS. Cherished by noted Ferrari collectors Brian Brunkhorst and Richard Gent, it was one of just 35 finished in Verde Pino Metallizzato. Presented in original and unrestored form, it carried a $600k to $700k estimate and sold for $967.5k, setting a record for the model along the way.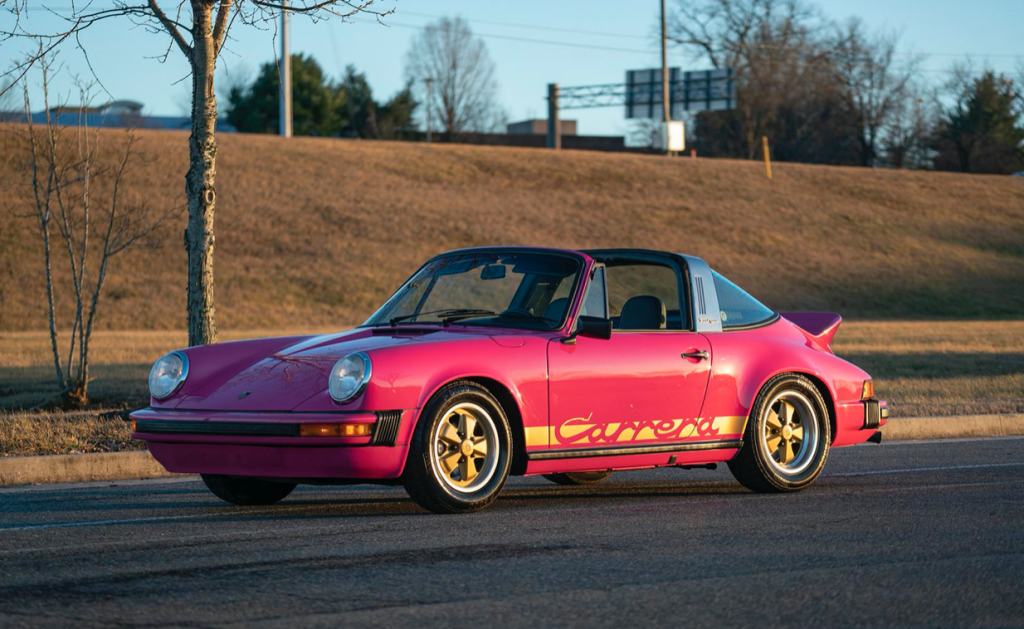 Although Porsches largely failed to live up to their pre-sale estimates, there was a bright spot in the form of a 1974 911 Carrera 2.7 Targa – very bright, in fact, because it was finished in vivid Magenta. The subject of a seven-month refurbishment as part of the 2022 Porsche Classic Restoration Challenge hosted by Porsche Cars North America, it was estimated at $130k-$150k, and sold for $201.6k, another record.
RM Sotheby's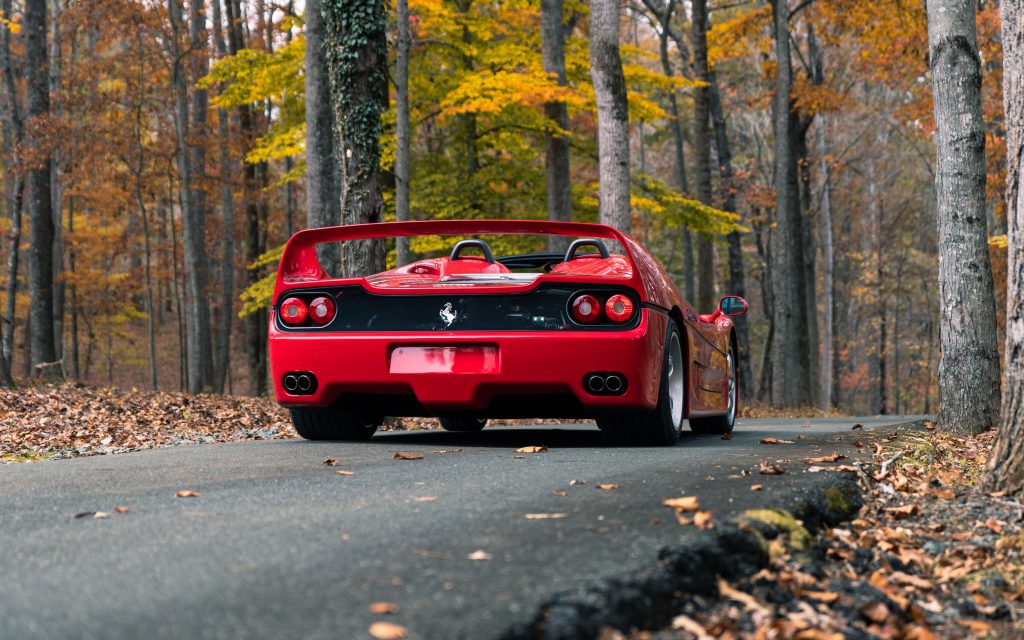 RM Sotheby's also had a Ferrari 250GT California Spider, albeit a LWB one. It was sold after the event, and the price hadn't been released at the time of writing, so instead we'll focus on the 1995 Ferrari F50. This was 36th of 349 examples built, and was in the same single ownership for 27 years, before changing hands in 2022. At the time of cataloguing, it had covered 834 miles and had come fresh from a £62,000 refurbishment at DK Engineering. Estimated at between $4.7m and $6m, its eventually sold for $5.065m. While it didn't beat the $5.395m record set by RM Sotheby's late last year in Miami, it was the second F50 to sell above the $5m mark. A new threshold for top-of-the-market F50s?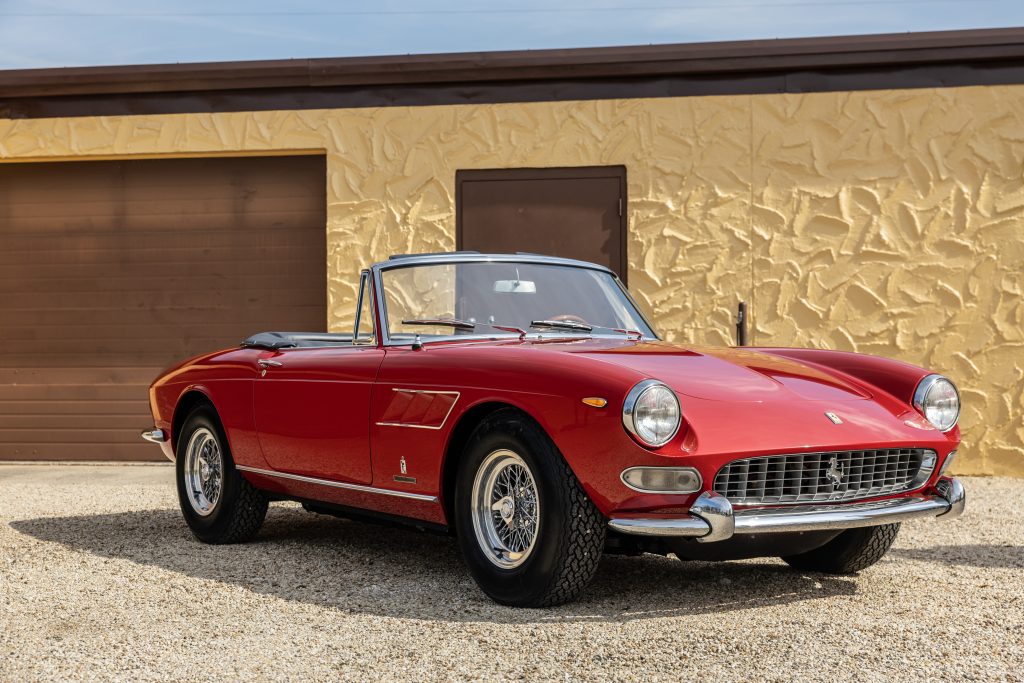 RM Sotheby's estimates were pretty much on the money compared to some auctioneers, with the majority hitting low estimate or nestling somewhere in the middle. This 1965 Ferrari 275GTS was the 94th of 200 built, and first owned by Swiss racing driver and FIA European Hill Climb champion, Willy-Peter Daetwyler. The car had only one other owner, Rodolfo Junco De La Vega Jr, who acquired the car in 1978; this was the first time the car had been available publicly. It sold for $1.655m against a $1.3m-$1.6m estimate.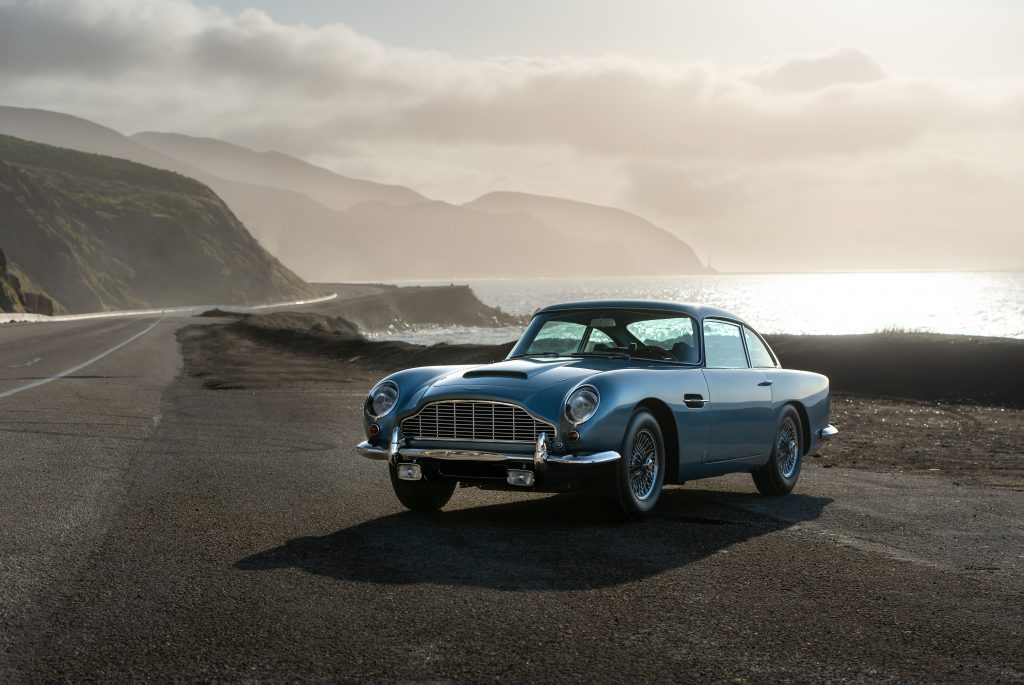 The Aston Martin DB5 celebrates its 60th birthday this year – could we see a spike in interest and records fall? This car provides an interesting barometer of where the market is for the DB5 at the moment. Ignoring Bond cars or those with celebrity provenance, the record for a 'normal' DB5 was set by this example, chassis DB5/2270/L, back in 2014 at RM Sotheby's Monterey sale ($1.65m). Built for Prince Abdul Ilah bin Abdulaziz, son of King Abdulaziz of Saudi Arabia, this was a factory left-hand-drive, matching-numbers, late-production example, and was upgraded to Vantage specification in the 1990s. After it changed hands in 2014, it was treated to a cosmetic restoration by Kevin Kay Restorations to concours standards, and entered into Pebble Beach. Fast forward nine years, and against a $1.2m to $1.5m estimate, it sold for £1,352,000 – not a terrible result, but could this car have matched or even surpassed its 2014 result later in the year, when the model's birthday celebrations are likely to be in full swing?
Further details
You can find more details about the sales below: