Words: Nathan Chadwick | Photos: Bonhams/Broad Arrow/Deremer STUDIOS/Gooding & CO/Hagerty/RM Sotheby's
Now in its 28th year, The Amelia promises a bigger and better show than ever, with four days of automotive excellence in sunny Florida, several spin-off events and an auction line-up to put serious strain on your purse-strings. With a month to go, here's what to expect and enjoy. See you at Amelia Island between March 2 and 5, 2023!
Amelia Island Concours d'Elegance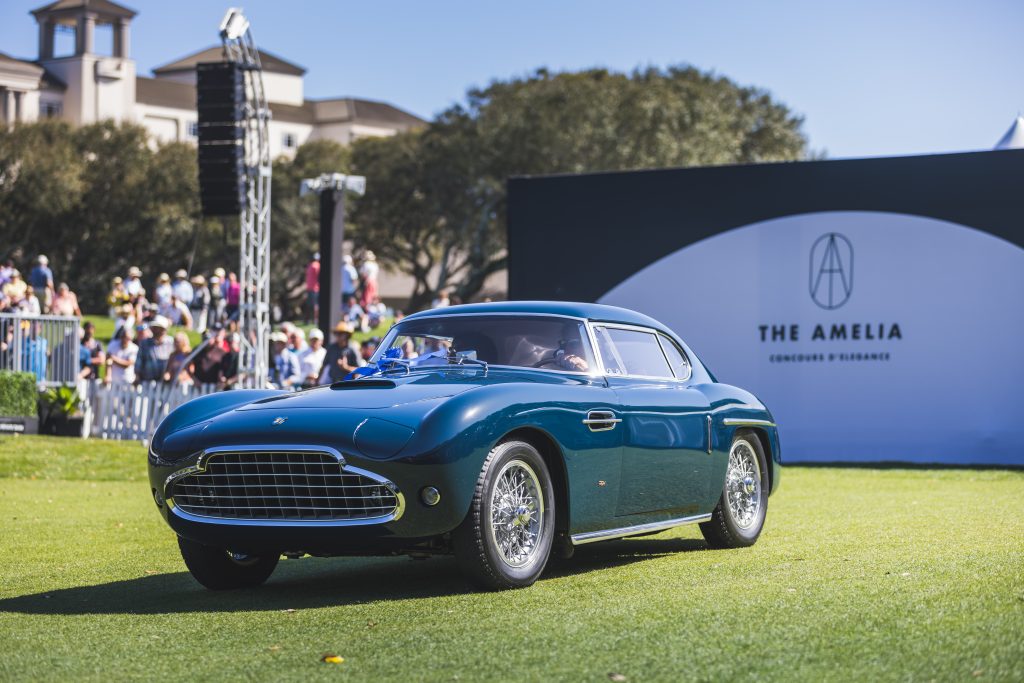 The main event is Sunday's Concours d'Elegance, and this year it packs in 250 cars spread over 32 classes. The headline classes include celebrations to mark 120 years of Buick, 40 years of the Porsche 959, 50 years of the Porsche Carrera 2.7, Le Mans Corvettes, the Rolls-Royce Silver Ghost, the Ferrari GT and supercars, and plenty more besides. As the first major concours of the year, you can expect glitz, glamour and cars fresh from restoration or untouched machines making a rare foray from a private collection. Wherever you'll look you're sure to find something beautiful, with an equally fascinating history.
Aside from the main awards ceremony, the next generation of enthusiasts will join Hagerty's Youth Judging programme, alongside a Kids Zone full of automotive-related activities. For the adults (or the big kids!) there's a chance to experience classic cars up close and personal with Hagerty's Ride & Drives scheme, which is available on a first-come, first-served basis.
The full list of classes is:
120th Anniversary of Buick, Porsche Fibreglass Racing Spyders, Ferrari (GT Berlinettas), Le Mans Corvettes, Porsche 959, Ferrari Supercars, Supercars Limited Production, Lamborghini Supercars, American Classic 1920-1930, American Classic 1931-1932, American Classic 1933-1948, Horseless Carriage, Historic '50s Customs, Pre-War European Custom Coachwork, Fibreglass Dreams, Rolls-Royce Silver Ghost, Race Cars Pre-War, Race Cars Post-War 1946-1955, Race Cars Post-War 1956-1965, Denzel, Race Cars Post-War 1965-1974, Sports and GT Cars Pre-War, Sports and GT Cars 1946-1950, Sports and GT Cars 1951-1959, Sports and GT Cars 1962-1972, American Limited Production, Porsche 2.7 Carrera, Cars of Honoree, Board Track Racing Cars, Board Track Motorcycles
Other attractions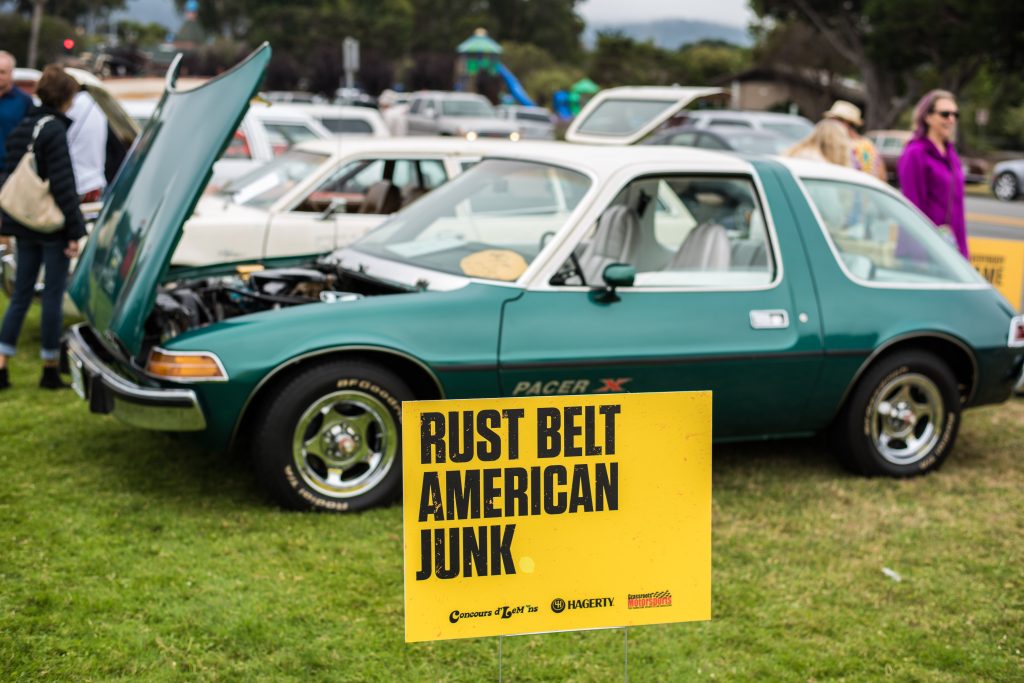 Four days of two, three and four-wheeled (and possibly more besides) fun begins with The Annual Porsche Winemaker's Dinner presented by Porsche Cars North America on Thursday March 2. On the Friday, the Eight Flags Road Tour presented by Reliable Carriers takes participants along beautiful local roads, or for those with a Porsche passion there's the opportunity to take in an autocross in one of the latest Porsches and a spirited ride with a professional driver at Fernandina Beach Airport for the Porsche Driving Experience; this is followed by a tour of the Brumos Collection museum and race workshop. In the afternoon, there's a seminar on Corvettes at Le Mans featuring the likes of Justin Bell, Dan Binks, Ron Fellows and Jordan Taylor. This is followed by a screening of The Quest, which tells the tale of the four Corvettes entered into the 1960 Le Mans 24 Hours, and their lives that followed.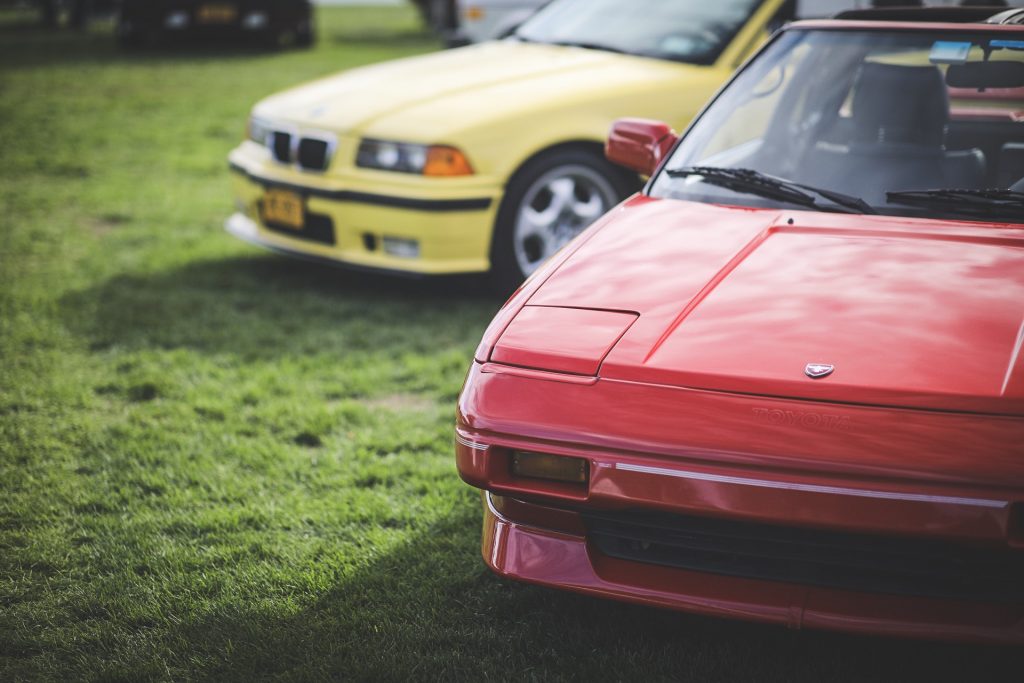 Saturday sees the Cars & Community day, with 500 cars on display across several areas. RADwood will have 150 1980s and 1990s models to savour, while the Concours d'Lemons will celebrate the weird, wacky and not-so-wonderful with 50 machines on show. The Cars and Caffeine section sees cars from across the US converge on Amelia Island for a curated display of varied vehicles, and other attractions include a Bavarian beer garden, the Future Drivers Club, and Ride and Drives.
Later that day, NASCAR Hall of Fame crew chief Ray Evernham will host a panel discussion in celebration of racing legend Jeff Gordon, The Amelia's 2023 Honouree, discussing his time with Hendrick Motorsports. Gordon and his former crew chief will be joined by Steve Letarte, multi-time winning crew chief at Hendrick Motorsports. Jeff will also be the star of that night's Honouree Dinner.
The Auctions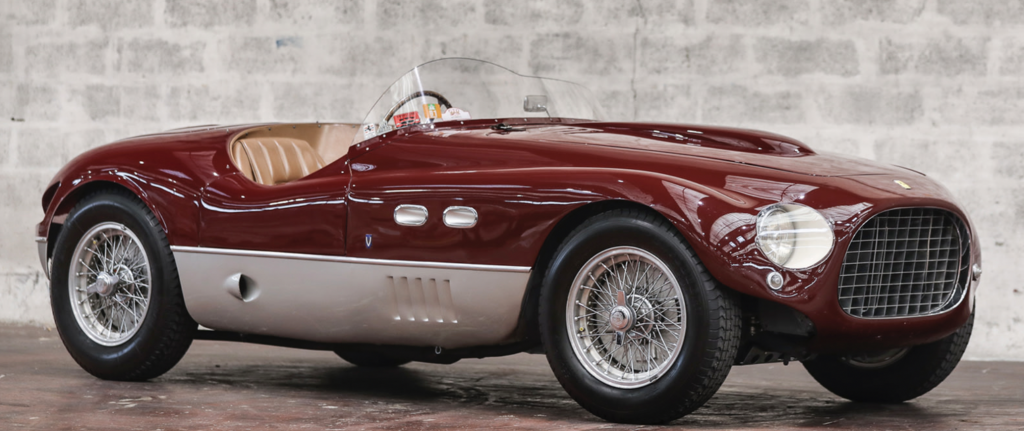 Bonhams, Broad Arrow, Gooding & Co and RM Sotheby's all have auctions occurring in and around The Amelia. We've already brought you Gooding & Co's collection of Ruf rarities and a unique Ferrari 250 California Spider, but the lots keep coming.
Take the 1953 Ferrari 250MM Spider Series II, estimated at between $3m and $5m; one of just 12 Vignale-bodied Spiders built on the 250MM chassis, chassis 0274 MM is also one of ten Spiders built to Series II specification, and the first of three built with staggered seating and a 150-litre fuel tank. The first owner was Piero Scotti, who regularly competed with the car during the 1950s, notching up entries in hill climbs, circuit races and other major events, such as the Mille Miglia and the Targa Florio. After spells in the collections of P Paul Pappalardo and Bob Rubin, and the Jess Pourret Ferrari Collection (the latter for three decades), it was fully restored by DK Engineering in the UK.
Other highlights in the Gooding & Co auction include a Kremer Porsche 962C in Leyton House colours that only raced twice, at Le Mans in 1987 and 1988, finishing fourth and eighth respectively, as well as a 1958 Ferrari 250GT Tour De France Berlinetta and a 1962 Aston Martin DB4 Series IV SS Convertible. Gooding's sale takes place at Racquet Park, Omni Amelia Island Resort, between March 2 and 3. More details are available here.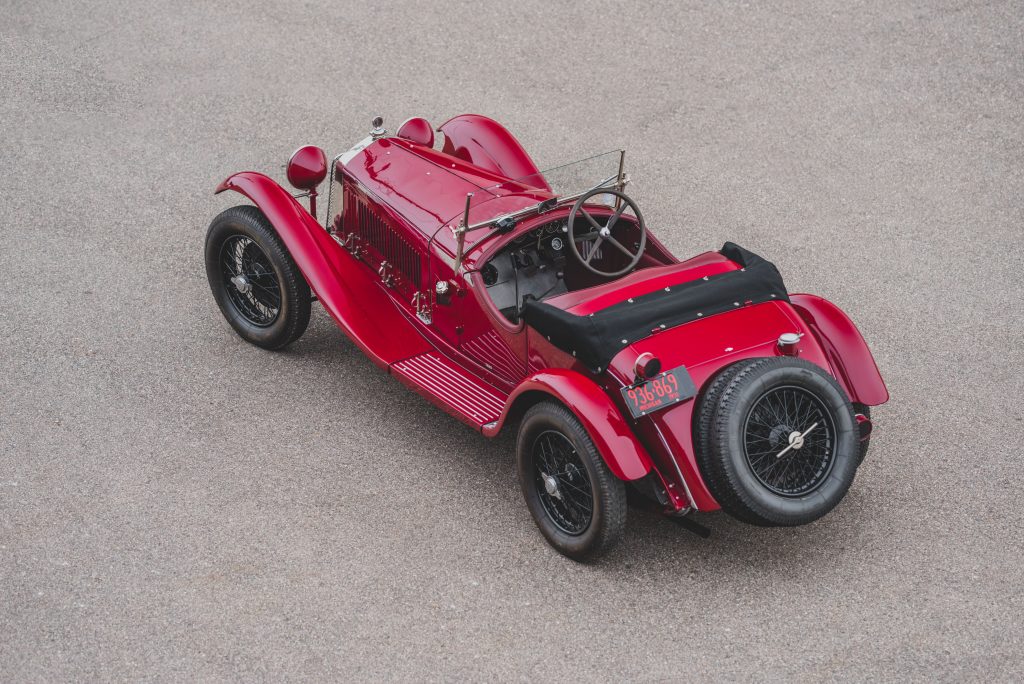 RM Sotheby's has announced 68 lots for its Amelia sale, ranging from hypercars to pre-war racing legends. Two collections make up a quarter of those lots – those of Terence E Adderley and the Ianelli family. Some of the highlight lots include a 1953 Maserati A6GCS/53 Spyder by Fantuzzi driven by Juan Manuel Fangio during a December 1953 customer demonstration, and a 1936 Lancia Astura Series III Cabriolet 'Tipo Bocca' by Pinin Farina that won Best of Show at the 2016 Pebble Beach Concours d'Elegance.
Another highlight is a 1931 Alfa Romeo 6C 1750 Gran Sport Spider by Zagato from the Terence E Adderley collection. The 13th of 106 cars built, it lived much of its life in Switzerland, receiving in a four-year restoration in the late 2000s. In 2011 it was brought to the US, where it entered the collection of an American collector based in Texas, who exhibited the car at the 2012 Pebble Beach Concours d'Elegance. In 2015 Terence E Adderley acquired the car, and he used it as the centrepiece of his collection as well as displayed it at the 2019 Concours of America. It's just been refreshed by RM Auto Restoration; a sales estimate hasn't been released at the time of writing.
Other cars from the Adderley collection include a 1929 Rolls-Royce Phantom I Derby Speedster by Brewster, a 1969 Ferrari 365GTB/4 Daytona that appeared at the 1969 Canadian Auto Show, a 1934 Packard Twelve Coupe Roadster and a 1932 Lincoln Model KB Coupe by Judkins. RM Sotheby's sale takes place at 4171 Amelia Island Parkway on March 4. More details are available here.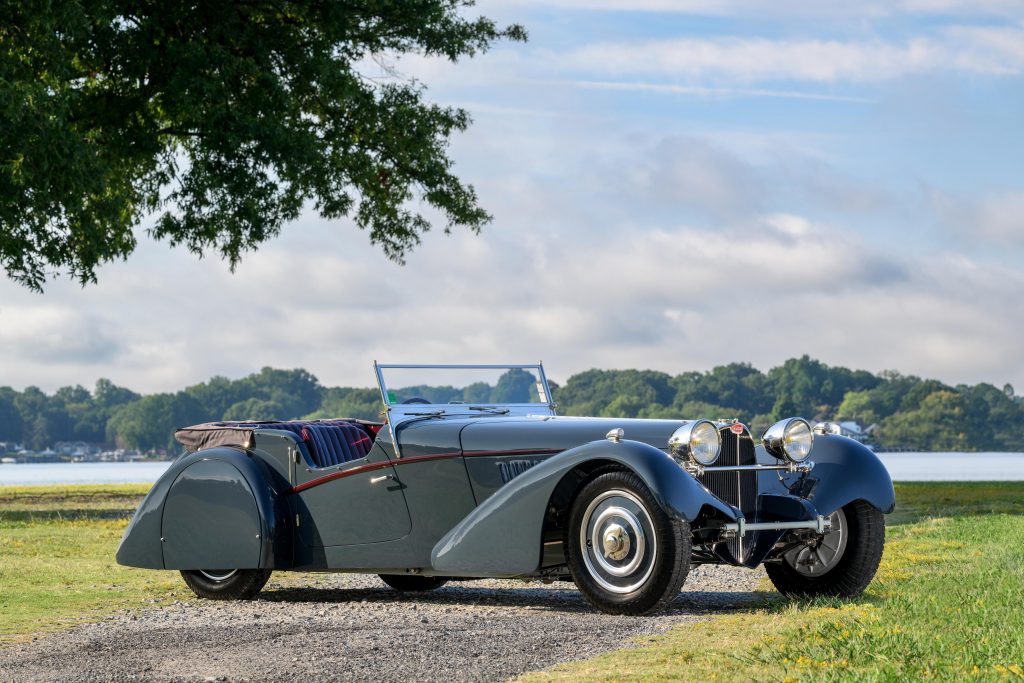 Bonhams has announced 15 cars ahead of its Amelia sale, with models as varied as one of 12 1966 Ferrari 500 Superfast Series 2s (an original US car formerly owned by James Leake and John Mozart) and a 1992 Nissan Skyline R32 GT-R racing car that won the very last Group A outing for the breed with future Le Mans winner Tom Kristensen at the wheel (the final 1993 Intertec Group A race at Fuji Speedway).
However, the big highlight is the unique 1937 Bugatti Type 57S Sports Tourer, first owned by the Bugatti distributor for New York, George Rand. He ordered the car via the British concessionaire, who delivered the car to Vanden Plas to be fitted with a roadster body and then shipped it to the US. It would soon return back to the UK after failing to find a buyer, and was displayed at the 1938 Olympia Show.
It remained in the country during World War Two, but was later shipped to Trinidad, where it was fitted with a Type 35 supercharger and raced successfully at the Trinidad Aerodrome for around 40 years. In 1985 it was brought to the UK and restored, bringing it up to SC Specification with a Type 57 supercharger. It was sold again in 1995 and has remained with the current vendor ever since; no estimate has been released at the time of writing. Bonhams' sale takes place at Fernandina Beach Golf Club on March 2, and more details are available here.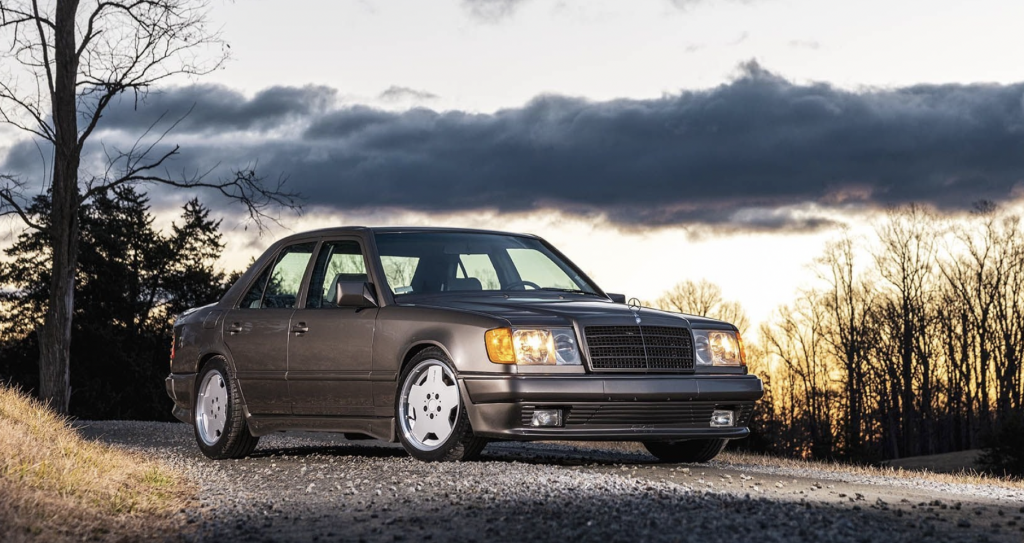 The official partner auction to The Amelia is Broad Arrow; it's bringing 71 cars along to the Ritz-Carlton. Among some auction staples – no less than two Mercedes-Benz 300SL Roadsters lead the sale (your choice of red or blue), several Rufs and a Ford GT – there are a few modern-classic oddities, such as a one-of-three Italian-spec 1991 Venturi 111 Cup with just 325km on the clock; something surely unrepeatable in the US, if anywhere, and a 1994 Porsche 911 Turbo S Flachbau, one of 39 such examples made for the US market.
However, there's another European modern classic rarity that's drawing a lot of attention – one of just 13 Mercedes-Benz AMG Hammers built by AMG North America. It was ordered by Don Byerly directly from Richard Buxbaum, CEO of AMG North America at the time. Beginning life as a standard 1987 W124 300E, it was ordered with a 6.0-litre 32V engine, 2.47:1 gearbox and differential, sport exhaust, sports suspension, 17in chrome-plated and painted wheels, interior wood kit, wood shift knob, Hammer aero body package, the large battery in the boot, and AMG floor mats and car cover.
The car was transported to the US as a standard 300E and sent to AMG's US HQ in Westmont, Illinois for the conversion into a Hammer by AMG engineer Hartmut Feyhl (at a then-cost of $97,988.290). In the early 2000s the car was acquired by Jonathan Hodgeman of Blue Ridge Mercedes, who sold it to the current owner. It's since been restored by Hartmut Feyhl, who prior to AMG's merger with Mercedes-Benz in 1989 started RENNtech to service existing North American AMG customers. It has currently got just over 32,600 miles on the odometer and recent restorative work by RENNtech and Ai design completed in December 2022 at 32,586 miles totalled in excess of $79,000. It's estimated at between $575,000 and $625,000. Broad-Arrow's auction takes place between March 3 and 4, and more details can be found here.
Further details
For more information on The Amelia, more details can be found here.