Words: Nathan Chadwick | Photos: RM Sotheby's/Artcurial
Let me take you back to autumn 2016. The Milano Autoclassica hosted the Duemila Ruote sale – a vast collection of dusty road and racing cars, powerboats, and all sorts of weird and wonderful stuff. 
Among them sat a very dusty, very black Mercedes-Benz W124 AMG. Of all the cars in the auction, this one straddled the axis between affordability vs not detonating itself before it reached Como on the way home – in the best way.
So, I entered the bidding fray for the very first time. It was an early lot, nobody seemed to be showing any interest and the catalogue entry was somewhat vague – I was expecting about €6000 at most. The first five or so dusty, decrepit lots had gone through without causing any eyebrows to hit the stratosphere. Then it came to the car itself – a 1988 Mercedes-Benz 300E 'AMG'. I was poised, shifting from one foot to the other, waiting to thrust my arm into the air.
Before I could extend anything, the first bid came walloping in: €20,000. The entire auction hall gasped in abject amazement. I'd not heard anything like it in an auction hall, and established classic luminaries were shocked – some were even appalled. When it eventually sold for €84,000 with fees, the social media channels were frothing with incredulity from the leading lights in Europe's collector car world. Meanwhile, my bidding ego had received a massive kick in the nethers. 
That car was special, however – it was one of a believed six models built with a manual gearbox – but it was still an anomaly. However, fast-forward to 2022, and pre-merger AMGs are among the hottest tickets on the auction scene.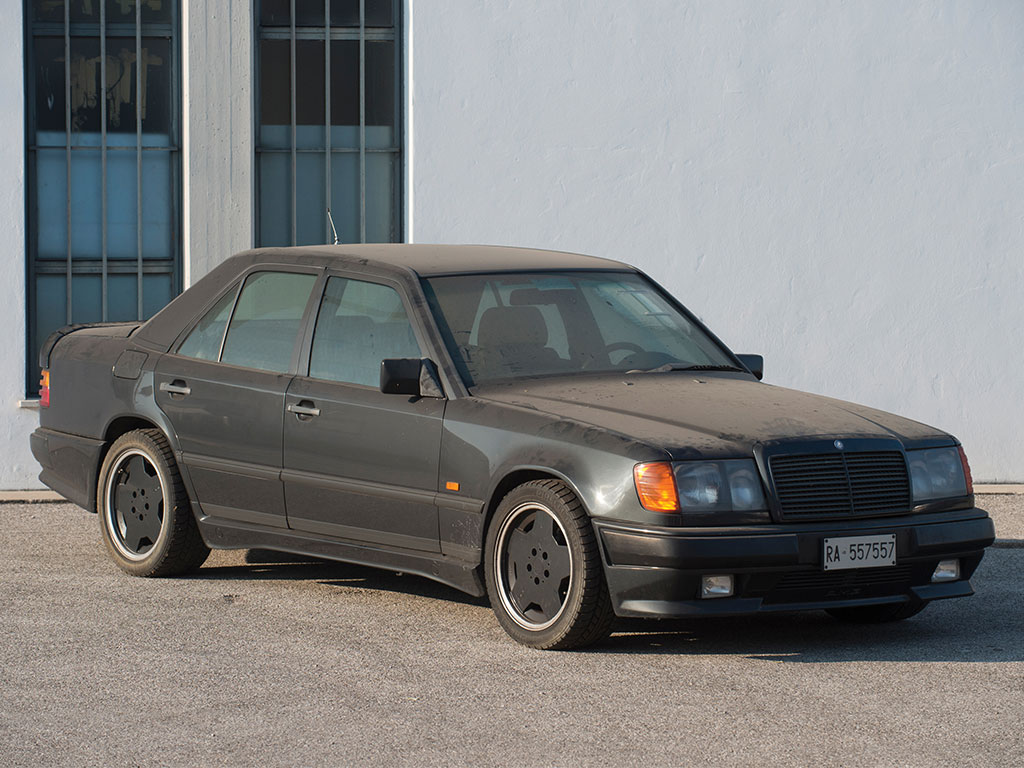 In the summer, a Mercedes-Benz 300CE AMG Hammer sold for nearly $762,000, as we discussed when previewing RM Sotheby's Miami sale. The Hammer had a very special folk history to it – one of five coupés built by AMG's US arm, it was used to traffic cocaine to Las Vegas by its first owner, but he got caught and the car was impounded. It ended up with police officers, sports personalities and collectors, before achieving its record price via thembmarket.com. 
However, if anything, the results for the RM Miami AMGs we previewed are even more remarkable. While the thembmarket's AMG Hammer was a once-in-a-lifetime opportunity to buy a folk hero, the 1987 560 SEC AMG 6.0 'Wide-body' someone bought for $720,000 at RM Miami didn't have a backstory like that. It was rare – just 50 are believed to have been built – but prior to this, similar cars had traded for between $150,000 and $350,000. RM itself last sold a Wide-body SEC at Arizona in 2021 for $201,600, and a 'Narrow-body' 6.0 AMG in Munich only days before for €117,300. It wasn't just the C126 SEC result that caught the eye; an AMG-tuned R107 500 SL hit $291,000 and a W126 6.0-litre 560 SEL AMG achieved $257,600. 
Speaking to a member of RM Sotheby's team prior to the auction revealed it was the pre-merger AMGs that had occupied most of the website's bandwidth since the cars had gone live, particularly among a younger demographic. However, if you're still struggling to see what the fuss is about, what's the allure?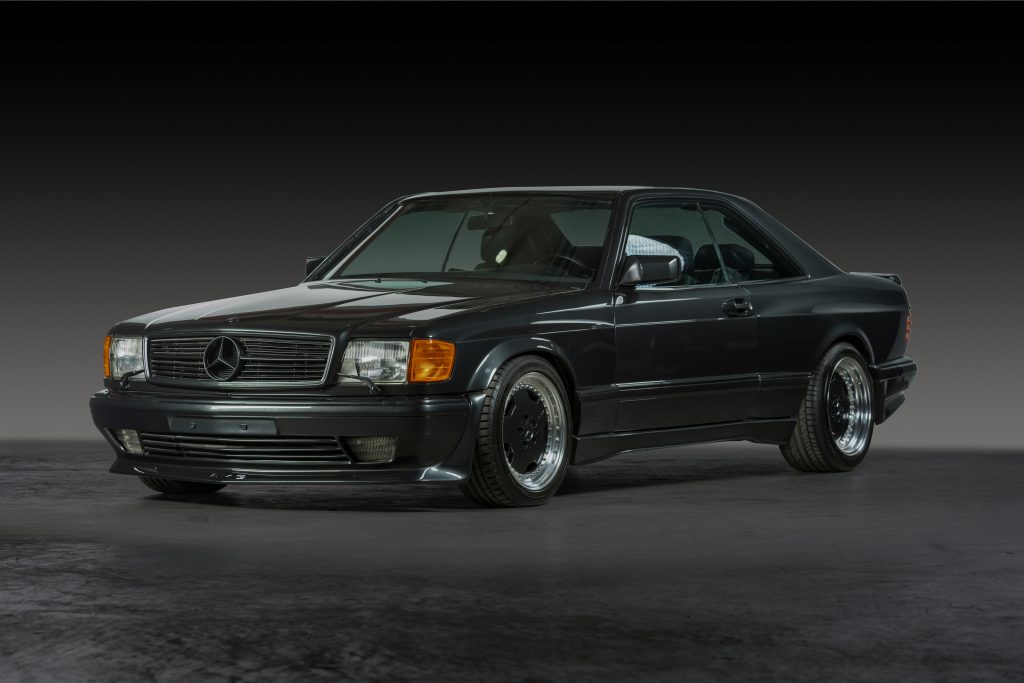 The 'pre-merger' tag refers to AMG cars built or tuned largely prior to 1999, when Mercedes-Benz took a controlling stake in AMG (it would go on to own AMG outright by 2005). AMG had been building race engines since 1967, and gained notoriety in 1971 by entering the 300 SEL 6.8 V8 into the Spa 24 Hours in 1971. Nicknamed the Red Pig owing to its weight, against the odds this monster machine won its class.
AMG soon started developing bodykits and wheels for road-going Mercedes-Benz models, which then turned into engine conversions. However, the turning point was 1986's Hammer, which saw an AMG-tuned 32v 5.6-litre V8 slotted into a W124 saloon to create the fastest four-door in the world, and a car that could out-accelerate a Lamborghini Countach in gear. That year also saw the introduction of the full-fat 6.0-litre M117 V8 engine, which offered around 390bhp, but most notably, twice the torque at half the revs of the standard engine – which, let's be honest, was hardly lacking in grunt to begin with. 
AMG's ties with Mercedes-Benz became closer with the DTM touring car project in 1988, and two years later, AMG bodywork and wheel upgrades were being offered by Mercedes-Benz dealers. In 1993, the first official Mercedes-Benz car to wear an AMG badge straight from the factory was launched, the C36.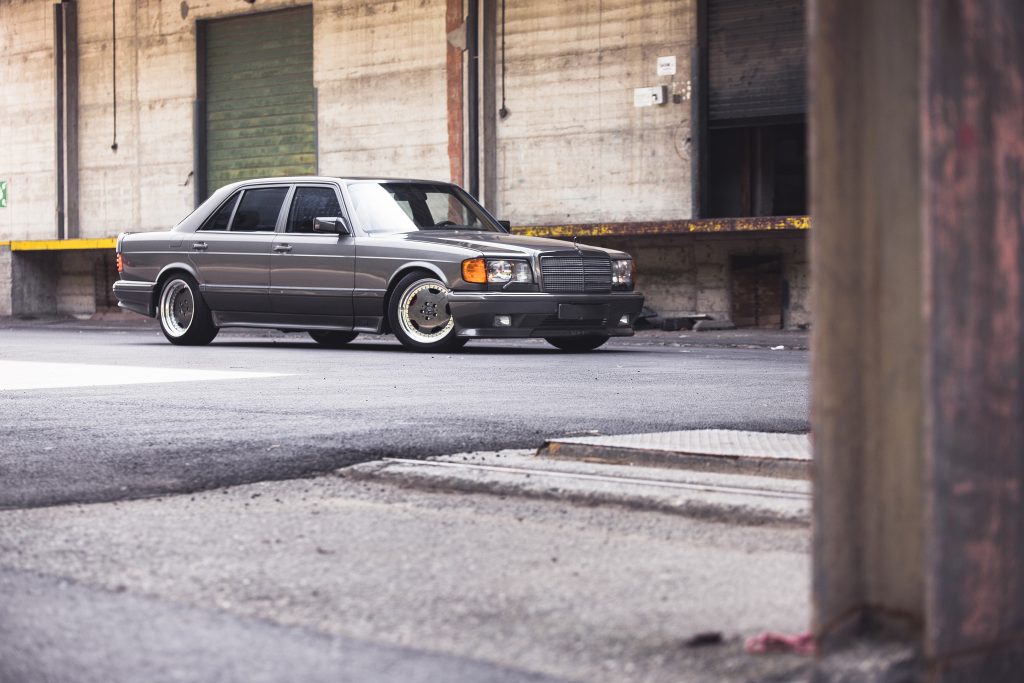 However, it is the hand-built cars that hold the most allure to collectors. Largely built until around 1999, these cars were made to order in very low numbers, many in the low double digits. Invariably finished in blue-black metallic, they're often associated with Japanese gangsters (although the truth of this is somewhat behind the legend, according to Japanese journalists). They have a bad-boy cool about them, deftly mixing supercar-beating straight-line performance with all the comfort of a Mercedes-Benz. I've been lucky to drive a few over the years, and to carpet-plant an AMG-tuned V8 or V12 gives you some idea of what a gravitational pull into a black hole might be like, but with all the plush leather-lined comfort of a First Class airline booth.
The 1980s and early 1990s cars featured extravagant bodywork to match the enhanced engine power, but by the mid-1990s these bodykits were somewhat more subtle. The power wasn't, however – AMG took the 48v 6.0 M120 V12 and applied its magic to it; the ultimate version came in 7.3-litre, 518bhp form and went into the CLK GTR endurance-racing car, as well as the W140 S-Class, C140 CL/SEC and R129 SL. AMG-tuned M120 V12s also provided the motive power for the Pagani Zonda.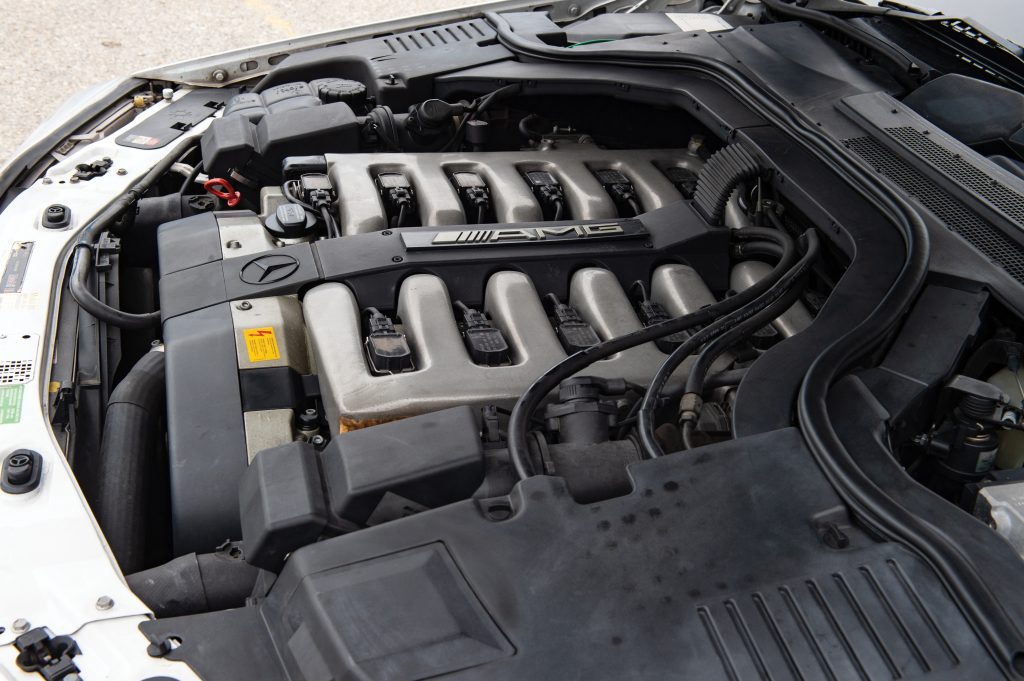 That's quite a pedigree – but it doesn't quite explain a more-than-double increase for a C126 560 SEC AMG Wide-body in Miami. The key for the three AMGs – as well as the other cars in RM's Youngtimer collection at Miami – was that these cars were allowed to be registered for road use in the US. 
Any pre-merger AMG is rare, even in Europe – most went to Japan or the Sultan of Brunei – but especially so in the States. The National Highway Transportation Safety Board and the Environmental Protection Agency rules of the time made determining a 'manufacturer' a challenge for such a small-scale operation as AMG. At the time, AMG got around this by shipping the engines and bespoke body parts separately from the cars for installation in the US. 
It's a problem that also afflicts registration into other countries – a Mercedes-Benz AMG S70 that I drove struggled to be registered by the UK's DVLA because, as the owner explained, an AMG S70 doesn't exist on Mercedes-Benz's product catalogue – only the S600 does. In the end, he had to get a written letter from AMG and Mercedes-Benz to be able to register the car for UK roads. 
The suitability for US highways may have led to the clamour for RM Sotheby's cars, but we don't have to wait too long for another batch of rare-groove AMG cars to see whether we've found another shelf in prices. Artcurial has announced a three-strong selection of very rare AMGs for its Rétromobile sale: a 1000 SEC Carat, estimated at €200,000-€300,000, a 560 SEC AMG 6.0-litre Wide-body estimated at €200,000-€300,000, and one of three SEC AMG Gullwing factory cars, estimated at €600,000-€800,000.
Could history repeat itself in Paris? All I know is that if you're expecting a bargain, don't be surprised if your bidding ego ends up like mine did, all those years ago in Milan…
More details on the RM Sotheby's cars can be found here, and the Artcurial AMGs will be put up for auction at its Rétromobile sale between February 3-4; more details are available here.