Words: Nathan Chadwick | Photos: BArrett-Jackson, Bonhams, RM Sotheby's
The eyes of the classic world turn to Arizona for a whirlwind week of auctions, with Barrett-Jackson, Bonhams and RM Sotheby's opening up their calendar with a wide and varied selection of lots that encompass the gamut of the classic world.
Just ahead of the Arizona sales, Mecum's Kissimmee auction saw plenty of lots sold, but perhaps more telling is that some of the high-end cars were some distance from their low pre-sale estimates – you can read more about that here. It will be fascinating to see how the Arizona results compare.
However, let's look ahead to what's on offer with three lots to watch from each of the auction houses.
Barrett-Jackson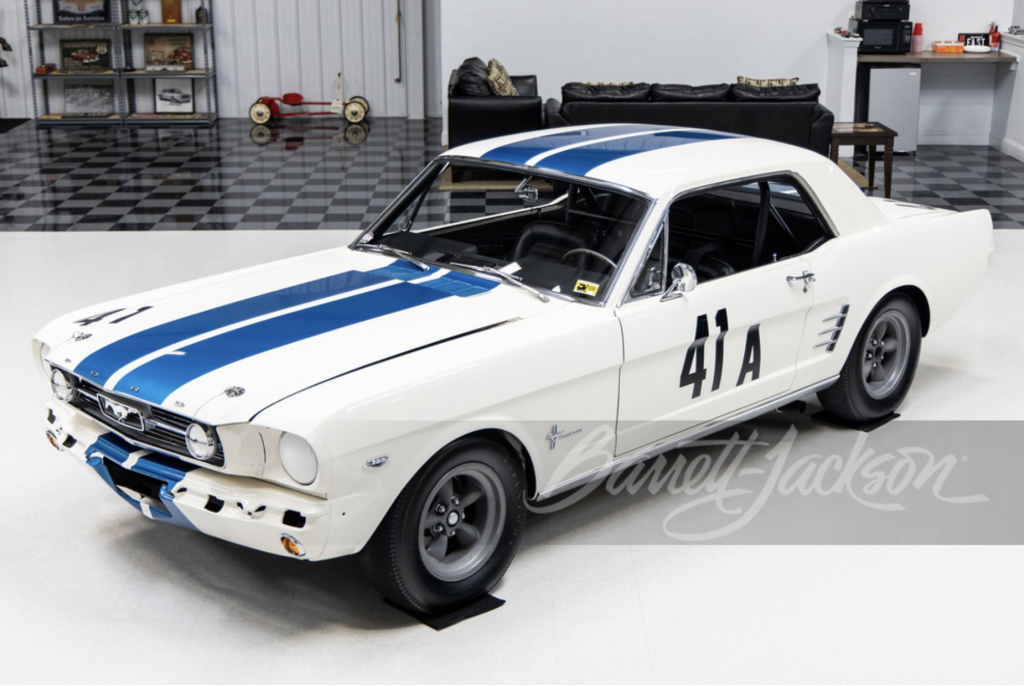 Barrett-Jackson is packing 1675 lots into its sale, which takes place at Westworld in Scottsdale between January 21 and 29. You can expect to see everything from restomods to exacting muscle-car restorations, plus European exotics. This year there's a big interest in Ford Bronco restomods, but it is another Blue Oval-related car that's leading the sale.
One of the most important lots at Barrett-Jackson is this Shelby Group II Mustang, number 12. It's one of 16 Group II Mustangs built in 1966 to R-model specification, with the aim of competing in the SCCA and Trans-Am A/Sedan championships. It was originally set to be piloted by Ken Miles, but he died testing a J-Car at Riverside before he could take delivery.
It was then offered to John McComb, an automotive design engineer, and GT350 project engineer Chuck Cantwell. McComb would take this Mustang to the Trans-American Sedan Championship in 1966, and would take part in 30 races. Entries include SCCA, Trans-Am, ARRC and Daytona 24 Hours, taking first place at the Pan-American Trans-Am race in Green Valley, Texas, and victory at the Continental Divide SCCA National.
The car was sold to Keith Thomas for the 1967 season, won the the SCCA National in Wichita, Kansas in 1968, and would continue racing through 1969. It then passed through several owners, before a full-bore restoration by Legendary Motorcar in 2013. It's offered at no reserve.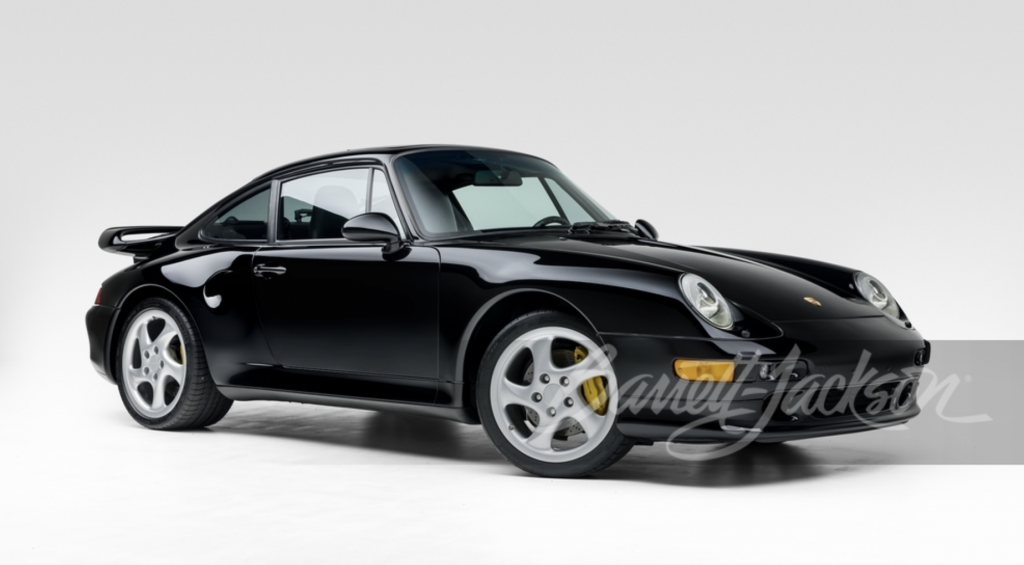 Barrett-Jackson is perhaps better known for its American metal than for its European exotica, but there is a large contingent of European supercars and hypercars available, some in rare colours. There's a Nardo Grey Ferrari F40 and a red Porsche Carrera GT (albeit neither are factory finishes), however the connoisseur's eye might be taken with a couple of rare-groove Porsche 911 Turbos. There's a 964 Turbo 3.6, of which just 350 were made for the US market, but rarer still is the 993 Turbo S, one of just 176 built for the US.
The very last gasp of the naturally aspirated 911 Turbo lineage, it was offered for one year only and featured Aerokit II front and rear spoilers, extra air inlets at the front and rear, yellow brake calipers versus the standard Turbo's red units, 'Turbo S' badging and 18-inch wheels. Inside there's lashings of carbonfibre and leather over the standard car, but it's the engine that's the star. It puts out 424bhp and 423lb ft of torque, a significant increase over standard. This one has 27,238 on the clock and is offered at no reserve.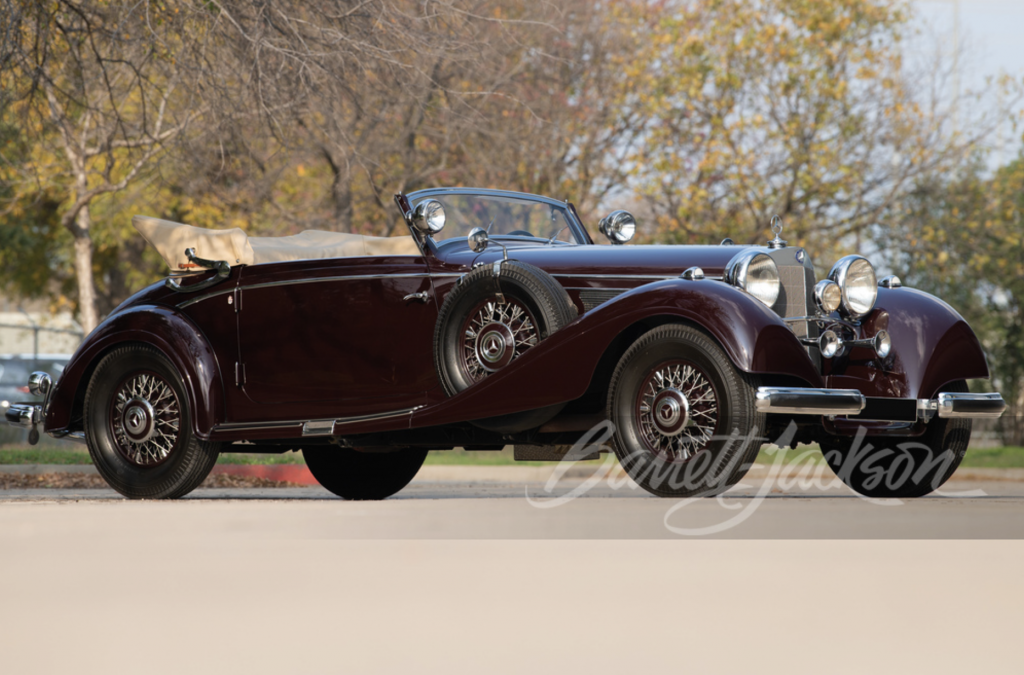 Those with tastes for pre-war motoring may be interested in this 1939 Mercedes-Benz 540K. Originally bodied with a Cabriolet B body configuration, it now wears a Cabriolet A style. Offered from the Bill Munday Auto Collection, it counts among its ownership history Fred M Kemp Senior, who founded the Kemp Auto Museum through Coys of Kensington in London. The chassis, driveline and supercharger have matching numbers, and it boasts a slew of concours titles including Most Significant Mercedes-Benz at the 2008 Meadow Brook Concours d'Elegance, Mercedes-Benz Star of Excellence at the 2009 Amelia Island Concours and Best in Class, European Class Pre-War at 2011 Amelia Island Concours. It's offered at no reserve.
Bonhams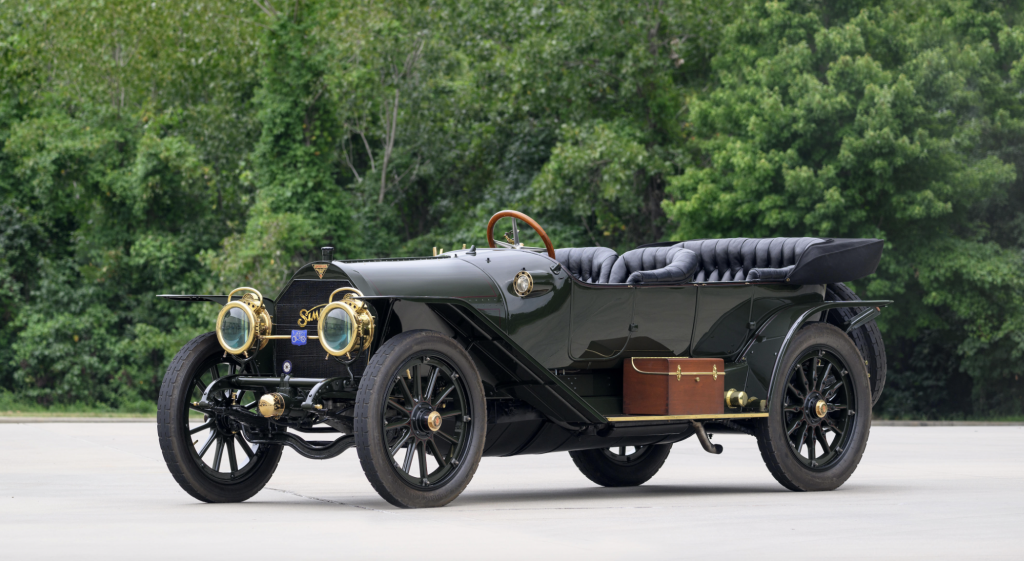 Bonhams might not have the multi-day glitz and glamour of Barratt-Jackson, but its one-day sale on January 27 packs in some very important lots, plus the Ramshead Collection of American rarities (which you can read more about here). However, we've picked out another storied slice of American motoring history to kick off our preview of the Bonhams sale, which takes place at The Westin Kierland Resort & Spa.
This 1912 Simplex 50HP 5-Passenger Torpedo Tourer was bought as an engagement gift by Harold Vanderbilt for tennis, squash, show-jumping and golf star Eleonora Sears. Sears was notably one of the first American women to drive a racing car, and certainly among the first to contest a speeding ticket. Vanderbilt was the son of sailing and racing enthusiast William Kissam Vanderbilt, and clearly inherited his father's love for both; Harold defended the America's Cup in Newport, Rhode Island three times with the J-class yachts Rainbow, Enterprise and Ranger. Eleonora and Harold got engaged in 1911, and Harold, a then-owner of several examples of the Simplex marque, ordered this 50HP to be finished with sporting coachwork by JM Quinby and a 1.97:1 final-drive ratio, which allowed for a cruising speed of 85mph at 1200rpm.
The engagement wouldn't last, but Sears kept the car for 25 years, competing with it at Raceland in Framingham, Massachusetts in 1939. It would eventually end up in the collection of Buick and General Motors chief engineer Charles Chayne. Chayne would engage GM's engineers to perfect the Simplex with a blueprinted engine and upgraded suspension and brakes. The starting handle was even replaced with an ingenious form of electric starter. Since then, it's passed through hands of The Collings Collection, Charles LeMaitre (who had the Simplex fully restored in the mid-2000s) and Craig McCaw. It's estimated at between $2.5m and $3.5m.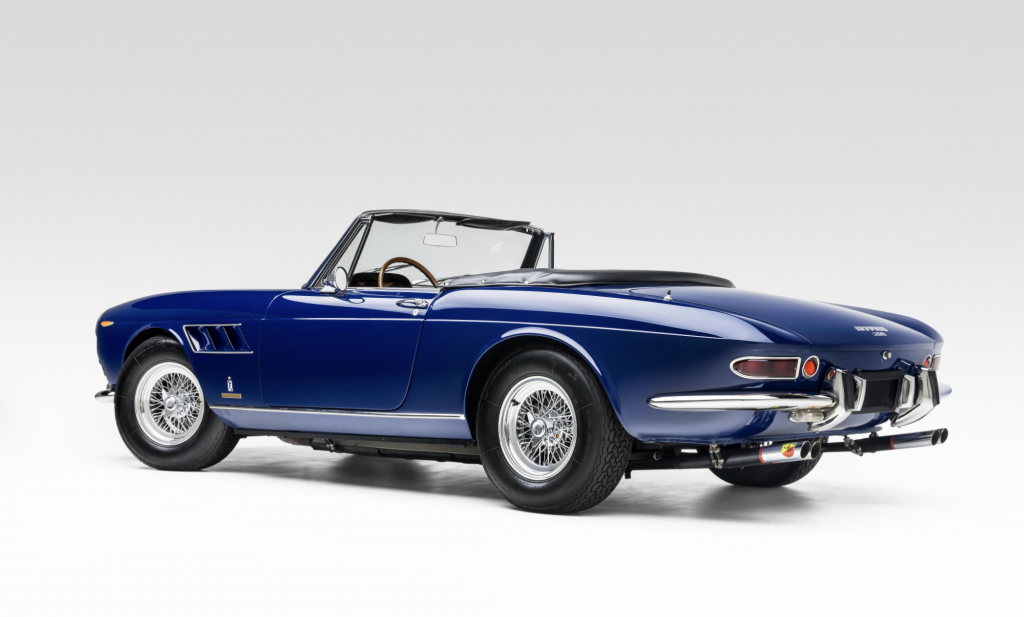 Just 200 examples of the Ferrari 275 GTS were built, and this, chassis 07767, is the 137th. Originally finished in Argento 20265 silver metallic with a Nero Franzi black leather, it is rare in being originally specified with a hard top. It was originally sold by Chinetti Motors in the US in 1965, before changing hands in 1972 to enter the stewardship of Thomas W Donahoe from Houston, Texas. Its next owner was Charles H Noble Jr of San Antonio, Texas, who'd keep the car for the next 33 years. During this time the Ferrari was entrusted to Bob Smith Coachworks of Gainesville, Texas for light restoration and a repaint in red.
Noble would relinquish the car in 2012, whereupon it was sold to the current vendor by Fantasy Junction. He instructed Motion Products (MPI) to perform a bare-metal repaint in Blu Ferrari 20-A-180, and retrim the interior. North Coast Exotics, meanwhile, stripped and rebuilt the engine to a period-correct six-carburettor set up with 12 individual velocity stacks (something fitted to four GTS examples in period), as well giving the brakes and suspension attention. The odometer reads 44,975; the car is estimated at between $1.65m and $1.95m.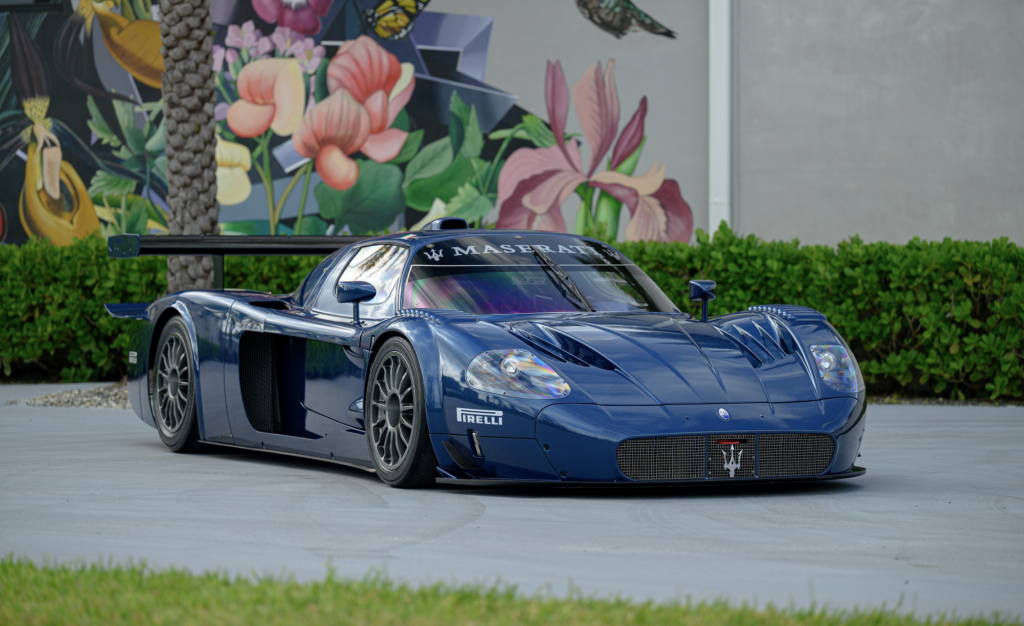 Any Maserati MC12 is vanishingly rare, but the MC12 Versione Corse is even rarer still – just 13 were built, of which this is chassis 003. Conceived as a track-only supercar, it was derived from the all-conquering GT1 endurance-racing car, but without the restrictors that held back the competition machine's potential and featuring different bodywork to the roadgoing Maserati MC12. It produces 740bhp, 120bhp more than the normal MC12 and 140bhp more than the racing car. This particular example has just 123 miles on the odometer, and comes with a crate full of accessories. No pre-sale estimate had been released at the time of writing.
RM Sotheby's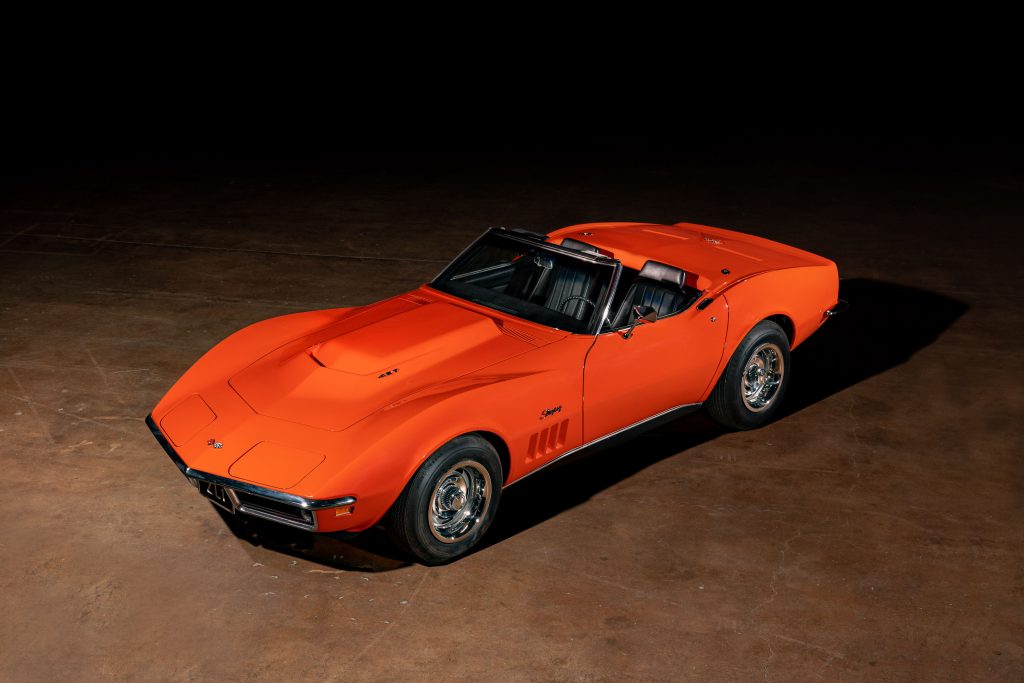 RM Sotheby's offers a packed roster of cars, with 92 lots over its one-day sale held on January 26 at the Arizona Biltmore Resort & Spa. Among the wide selection of European exotica there are two all-American icons that particularly stand out, beginning with what must be a prime target for the committed Corvette coveter.
The 1969 Chevrolet Corvette Stingray ZL-1 saw a 560bhp version of the all-aluminium CanAm racing engine dropped into a road-going Stingray chassis, at a cost of twice that of a base Corvette. Developed as an FIA/NHRA homologation experiment, the car wasn't really intended for public consumption; the engine featured an all-aluminium cylinder block, reinforced connecting rods, a reformed crankshaft, pistons, bigger exhaust valves, a high-lift camshaft and an uprated open-chamber aluminium cylinder-head design with four additional head bolts. The result was the most powerful engine Chevrolet had built.
Its first owner was John W Maher of Leechburg, Pennsylvania, who'd got to know of an experimental, all-aluminium racing engine for the Corvette through his friendship with Don Yenko. The ability to specify the car with the M40 automatic transmission was perfect for Maher, as it allowed for an extra edge off the line; indeed, when the Corvette ended up clobbering the competition in hillclimbs, autocross events and drag races across Western Pennsylvania between 1969 and 1972, Maher named it Winning Automatically. The car had been fitted with a pair of free-breathing side-pipes and a spare 4.11:1 rear end, and later gained a fan shroud (with clutch). All this and more is documented in GM memos from the time, which come with the car. In 1969 the original engine had blown, and was replaced under warranty.
The Corvette had enjoyed a spell of retirement until 1989, when it was brought back onto the competition scene by Maher. For 15 years it was a regular on the Corvette concours and competition scene, until it was sold to the current vendor in 2007. In 2012 he entrusted the car to Kevin Mackay's Corvette Repair Inc., of Valley Stream, New York for restoration, and since then it has been seen regularly in Corvette circles. One of just two models built, it's estimated at between $2.6m and $3m.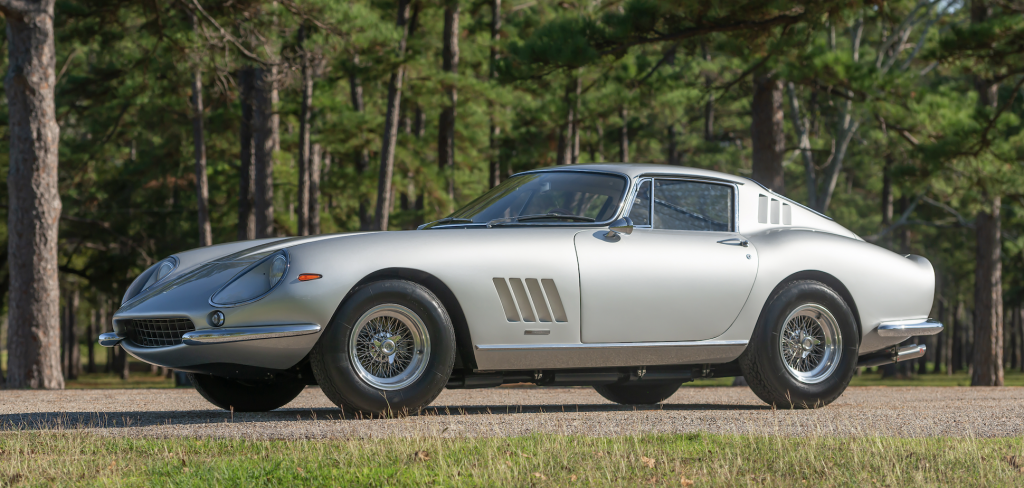 This 1967 Ferrari 275GTB/4 is the 203rd of 330 examples built, and is an original American-market car. Chassis 10325 was specified with instruments in miles, electrically operated windows and full leather seats, and finished in Grigio Argento paint over a Nero Vaumol Connolly leather interior. Sold through Luigi Chinetti Motors in Greenwich, Connecticut in September 1967, its first owner was Barnett Sumski, of Tiburon, California. It was immediately registered with Italian tourist plates, which marque specialists believe means it was picked up from Maranello for a spot of European touring. It was later serviced at Ferrari Factory Assistenza Clienti in Modena before being exported in October 1967, shipped from Milan to San Francisco via London.
Its next owner came in December 1967 – G Ernest Lopez, a lawyer in San Leandro, California. He kept the GTB/4 about a year before selling it to Modern Classic Motors of Reno, Nevada. It would then enter the stewardship of renowned Volkswagen dealer and car collector Wade Carter, who'd keep the car until his death in 2001. It was passed on to his family, who'd retain it for another 15 years. Over this time the car had been treated to mechanical and aesthetic work prior to its 2016 sale. Since then it's been given a $44,000 engine rebuild. It's estimated at between $3m and $3.5m.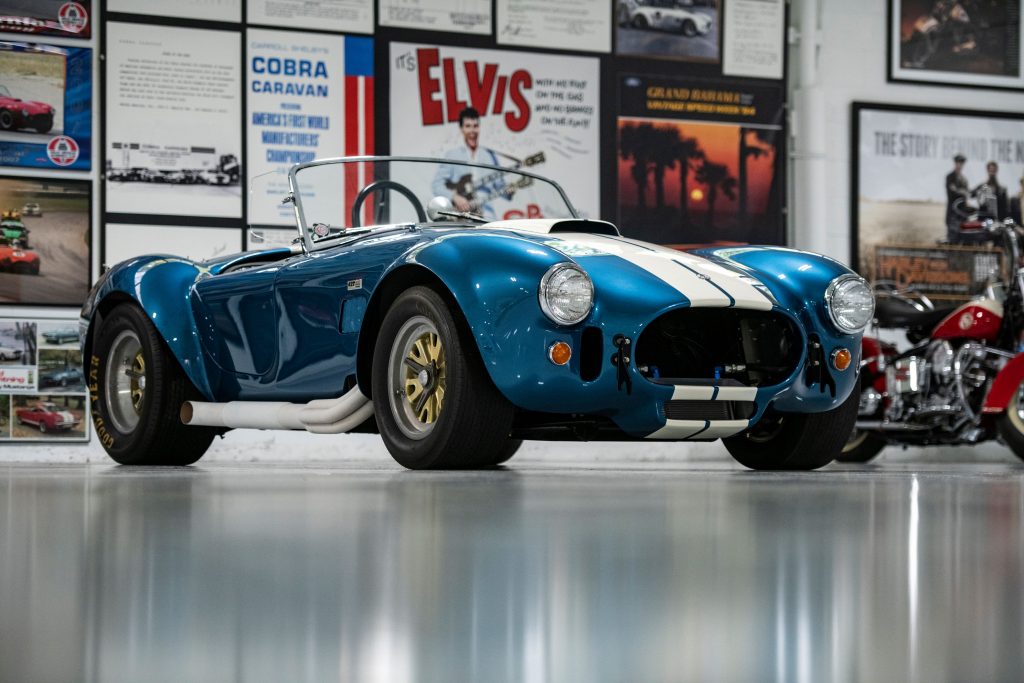 This 1965 Shelby 427 Competition Cobra, chassis CSX3011, is the only car from the initial run of 19 that was not pre-sold to a privateer racing team – instead it was used as the factory press model. It appeared on the cover of Sports Car Graphic in November 1965, being tested at Riverside International Raceway. It was then incorporated into the Shelby Cobra Caravan publicity tour across the US, along with a GT350 R, GT350, Street 427 Cobra, Cobra Daytona Coupe and GT40.
The Cobra Caravan stopped in 12 major US cities to celebrate the company winning the 1965 FIA International Championship for GT Manufacturers, and to promote Carroll Shelby's new book, The Cobra Story. On February 7 the car was loaned to MGM Studios for the filming of Spinout, in which Elvis Presley plays a single, road-racing musician who finds himself trapped between three different women seeking to marry him. CSX3011 was the car of the central star, Mike McCoy, played by Elvis.
In October 1966 the car was bought by Formula 1 driver Moisés Solana Arciniega along with a spares package. A dry-sump lubrication system, Koni dampers and shoulder harnesses were fitted at this time. He'd race the vehicle several times in the US and Mexico, but would lose his life driving a different machine in a hillclimb in July 1969. The Cobra then passed to his friend Juan Carlos Bolanos, who continued to race the car for several year. It only stopped racing due to body damage, and in 1978 was sold to Jim Southard of Marietta, Georgia. 
It was purchased by the vendor in 1980 by the consignor, who entrusted it to Chuck Gutke's Cobra Restorers of Kennesaw, Georgia for a full restoration, with new alloy bodywork from Brian Angliss of Cobra Parts/Autokraft, plus a new interior, chromed roll bar, white side pipes and fresh coat of Rangoon Red paint. The 427 race engine was entirely rebuilt and fitted with replacement cylinder heads and a dual quad-barrel carburettor set-up. 
After restoration, CSX 3011 was portrayed by Ron Caudle as the poster car for the 1984 Grand Bahamas Vintage Speed Week. The vendor sold the car in 1993, but always deeply regretted the move and so bought the car back in 2006, when it was restored back to its original factory specifications, as shown during its 1965–66 publicity material, courtesy of Cobra Automotive in Wallingford, Connecticut. Once restored, CSX 3011 was shown at 2011's SAAC 36 at Virginia International Raceway, winning Gold Award class honours. It's estimated at between $3m and $3.6m. 
Further details
Barrett-Jackson's sale takes place between January 21 and 29, 2023 at Westworld in Scottsdale. More details are available here.
Bonhams' sale takes place at The Westin Kierland Resort & Spa on January 27. More details are available here.
RM Sotheby's sale takes place the Arizona Biltmore Resort & Spa on January 26. More details are available here.