Words: Nathan Chadwick | Photos: Bonhams
A selection of cars from John White's Ramshead Collection are to be put up for auction by Bonhams at its Scottsdale sale in January, led by the 1957 Chrysler Ghia Super Dart 400 concept car that starred at the New York and Turin auto shows.
John White started collecting at the age of just 16, with a 1948 Triumph trade-in to his father's New York Dodge dealership. The young John had amassed a large collection of toy cars, and by 13 he was building up his collection of brochures from local dealer via bicycle. The Triumph was acquired for John to work on, but apparently the aptitude wasn't there – but there certainly was for detailing. His efforts here helped him acquire a 1959 Triumph, and enabled him to pay his way through college, service and, eventually, a career in sales. In 1978, the purchase of a 1941 Cadillac led to an expanding collection of cars, named after the Ramshead Bar in Bermuda, throughout the 1980s.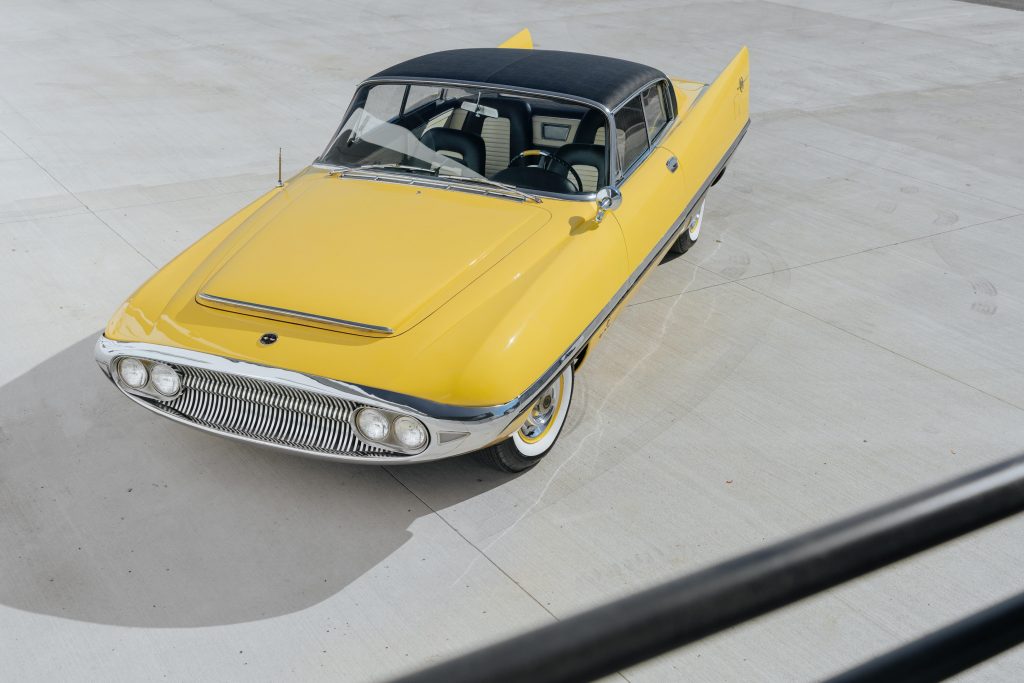 The collection grew to more than 25, and a selection of these cars are now being put up for sale. The 1957 Chrysler Ghia Super Dart 400 was built on a Chrysler 300C chassis, with a unique dual-carb 392ci Power Pack Hemi that produced 400bhp. It features Chrysler Airtemp air-conditioning, three-speed push-button automatic transmission, front disc brakes, power steering, power windows and more mod-cons besides.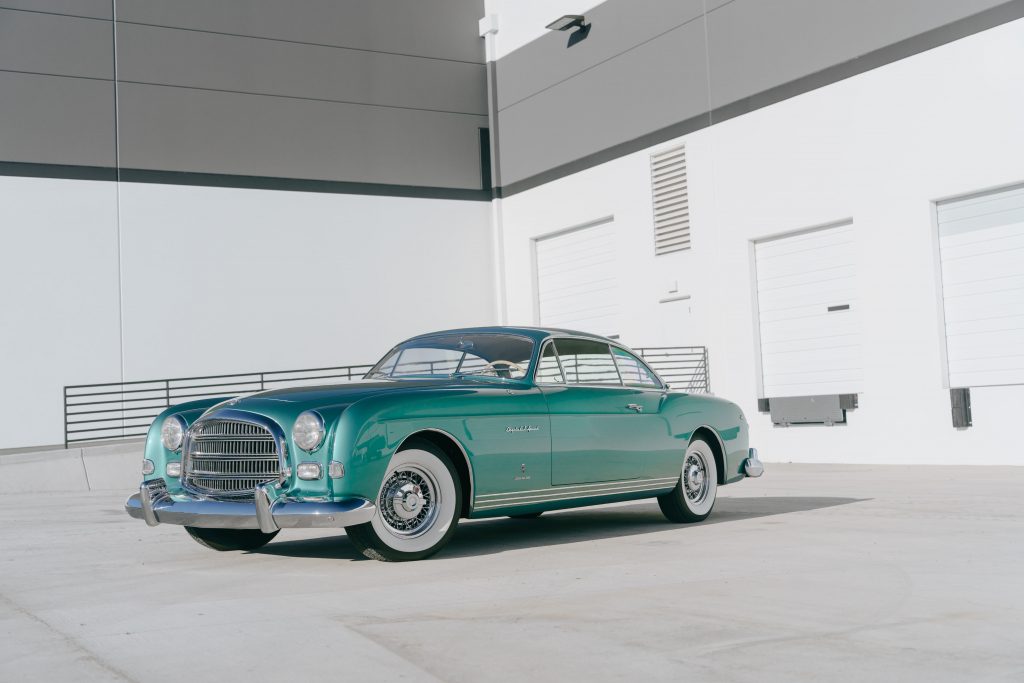 Another rarity among the lots is a 1954 Chrysler Ghia GS-1 Coupe, one of just nine built and only five believed to still exist. Inspired by the designs of Virgil Exner, the Ghia-shaped body clothes a New Yorker platform, 331ci Hemi engine and Powerflite automatic transmission.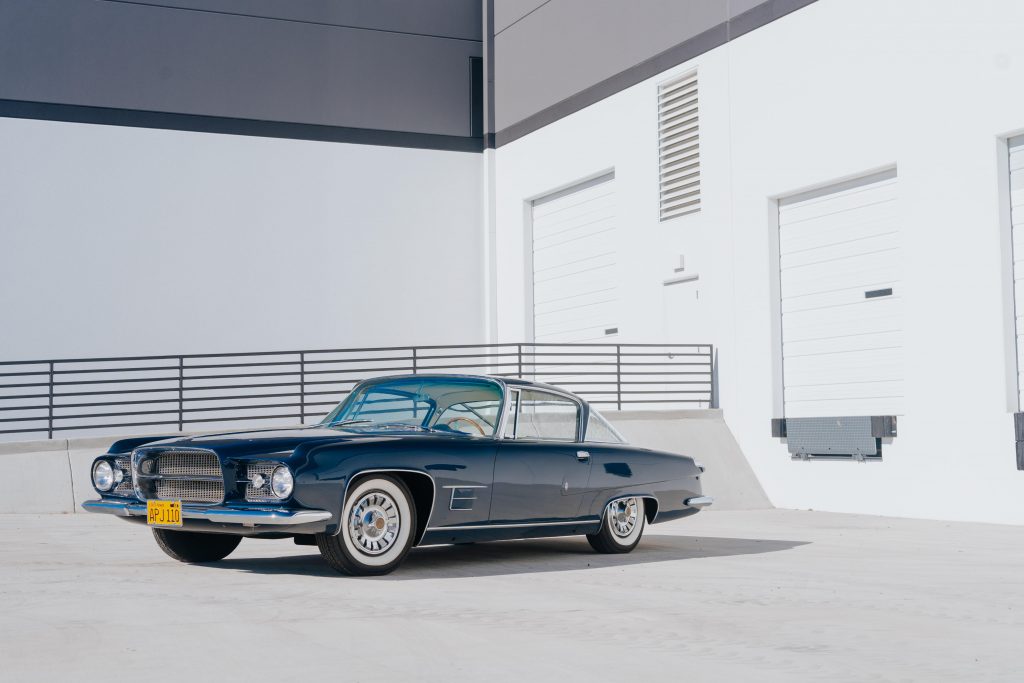 There's also what's believed to be one of 17 remaining examples of the Chrysler Ghia L6.4 among the selection. This particular example is notable as, of the 27 cars built over two years, it starred at the 1964 New York Auto Show.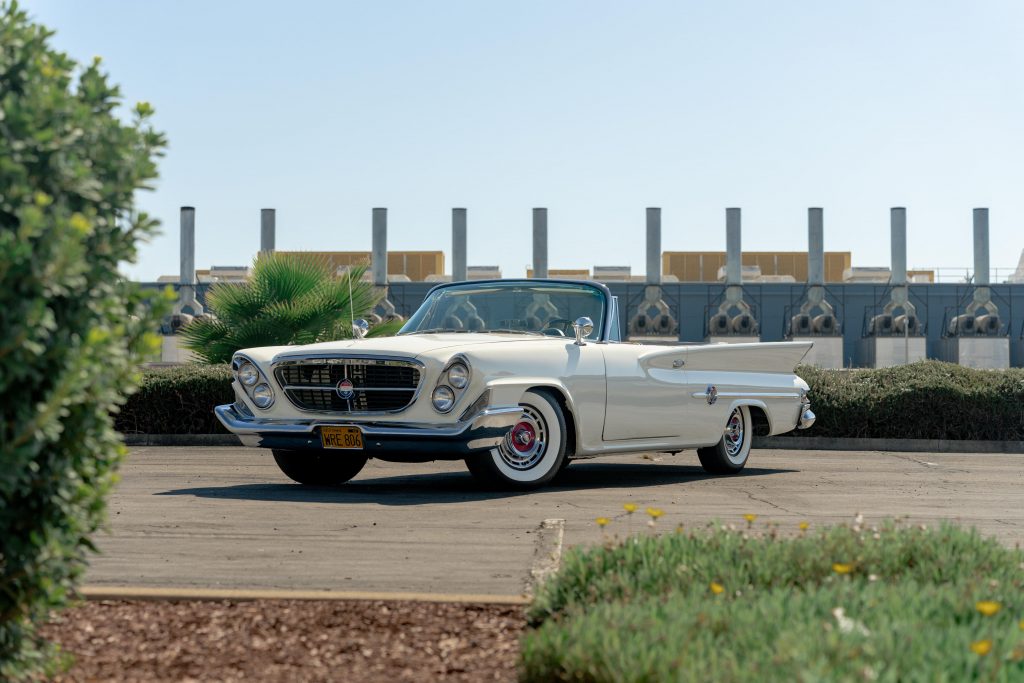 The peak of the Chrysler Letter Cars, this 300G Convertible blended NASCAR-influenced V8 punch with flair, fins and luxury. As a 1961 example, it's powered by a 413ci V8 with cross-ram induction, and is one of the rarest Letter Cars produced. It's fresh from a factory-correct restoration.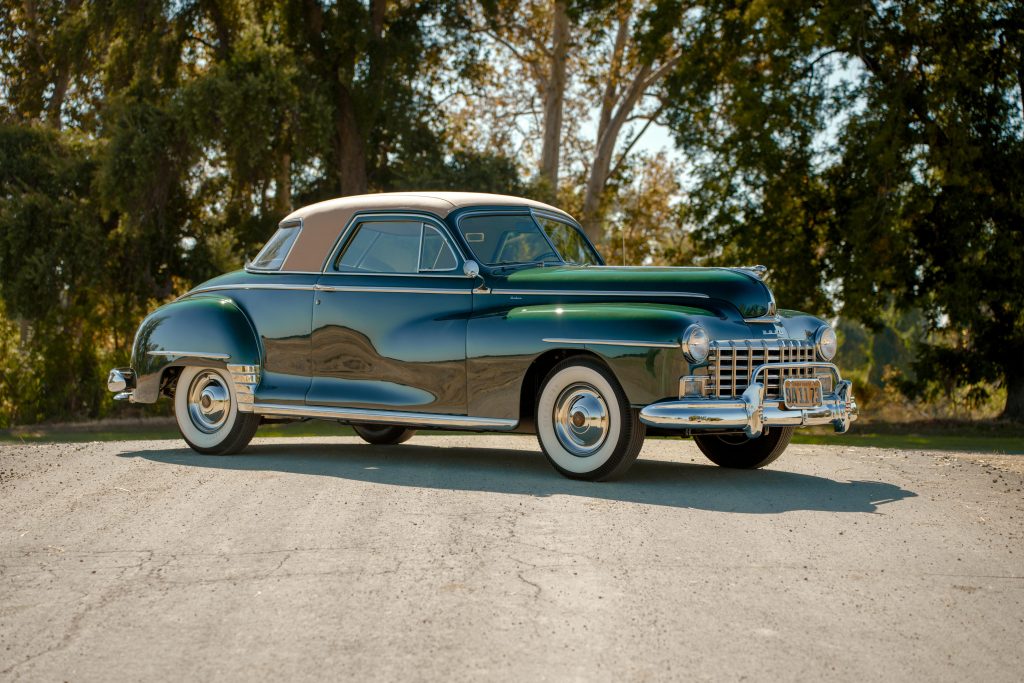 The Dodge D24 might not have been the first choice for a custom body from Derham, a firm more used to crafting elegant bodies for the likes of Rolls-Royce, Cadillac and Lincoln. However, back in 1948, Dodge dealership Bishop, McCormick and Bishop wanted something to catch the eye in its showroom, located on Broadway and 45th Street in Manhattan, New York. The Custom Coupe proved to be a difficult sell, and would sit in the showroom for two years – as noted by John White, who accompanied his father on a trip to Derham's workshops to see the car being built. As the Coupe sat unsold, the White family even thought to hold a birthday party for it.
It was eventually sold to a Gertrude Fisher, and disappeared from view until the 1970s. It then appeared in Hemmings Motor News, but the car's high price of $8500 dissuaded White from making a bid. It appeared again in 1985 in an almost derelict state in a Vermont field. It was bought by a Dr Joseph Leir of Moorpark, California, who'd spend the next 24 years restoring it. It made its first few concours debuts in 2009, and eventually made an award-winning trip to the Pebble Beach Concours in 2011. White would eventually purchase the car in a Gooding & Co sale in 2012.




Other highlights include a 1941 Cadillac Series 62 Covertible Coupe, 1960 Dodge Dart Phoenix Convertible, 1953 Buick Skylark Convertible and 1953 Cadillac Series 62 Convertible. The '41 Cadillac was originally a parade car for a small-town major, and in more recent years was treated to a full restoration that resulted in a Premier Award from the CCCA, while the '60 Dodge has been similarly restored inside and out. The '53 Buick has been in the collection since 1985, and was entered into the Pebble Beach concours in 2018.




The other lots include what's believed to be the last remaining 1955 Chrysler Imperial Newport Hard-Top Springtime Edition, fitted with the rare option of air conditioning, a rare 1949 Dodge Wayfarer Roadster, a 1953 Ford Mainline Ranch Wagon and a low-mileage 1962 Lincoln Continental Sedan that was displayed at Pebble Beach.
All the cars are offered at no reserve, and will be available to buy at Bonhams' Scottsdale sale on January 26. More details are available here.