WORDS: ELLIOTT HUGHES | PHOTOGRAPHY: SOTHEBY'S
The Ferrari F2003-GA Formula 1 car that the legendary Michael Schumacher drove to his sixth Drivers' Championship title in 2003 smashed its high pre-auction estimate of £7m ($9.5m), selling for an eye-watering 14,600 CHF (£13m, $14.9m) with premiums in the Sotheby's Luxury Week sale in Geneva.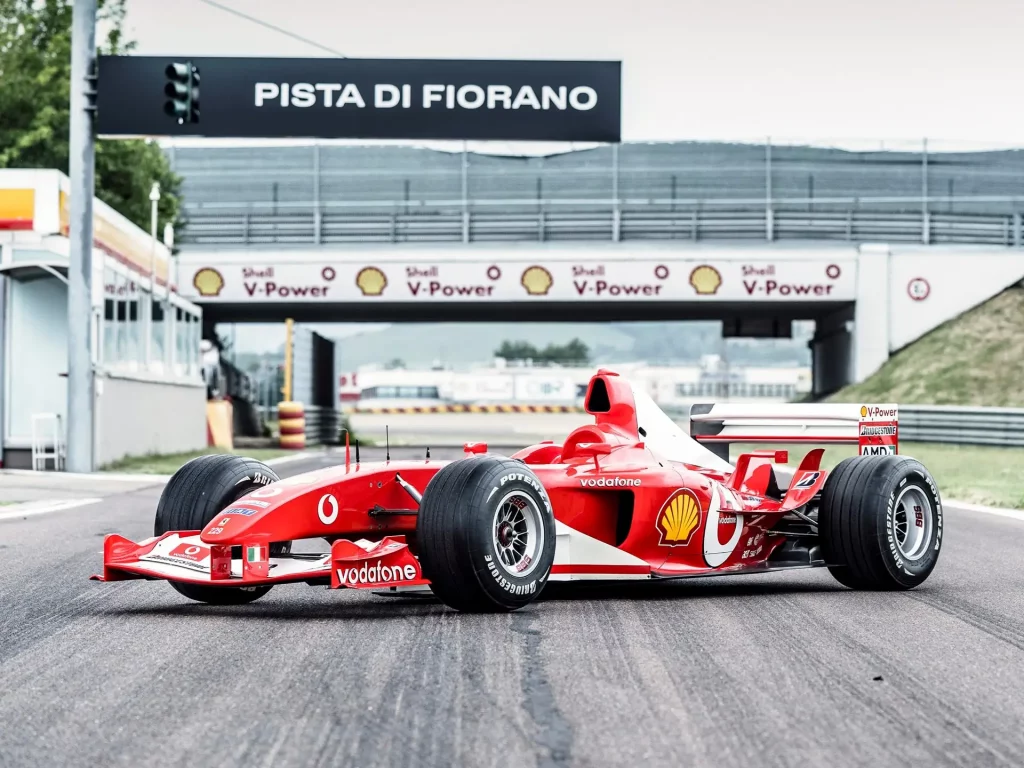 The winning bid makes F2003-GA Chassis 229 the second most expensive F1 car ever sold at auction, behind the ex-Fangio 1954 Mercedes-Benz W196R that went for £19.6m ($29.6m) in a 2013 Bonhams sale.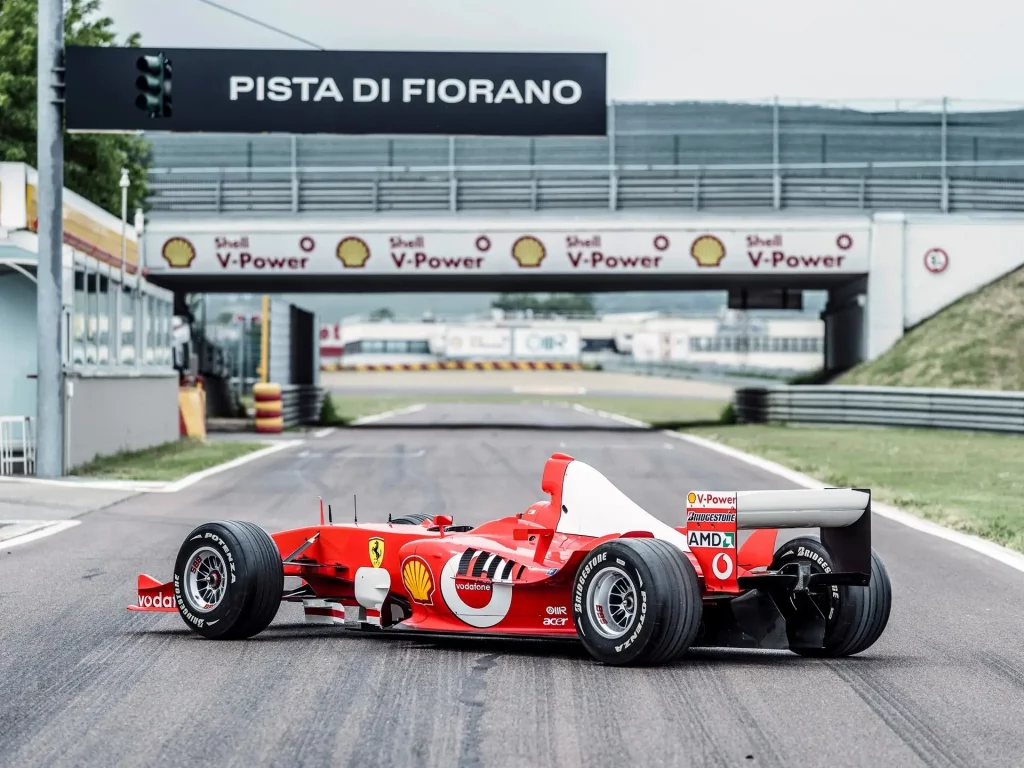 As one of only four Ferrari chassis with five or more Schumacher victories, Chassis 229 is one of the most significant F1 cars that has ever been offered for public sale. The car comes with full Ferrari Classiche certification.
Michael's son, and current HAAS F1 driver, Mick drove the car at Ferrari's Fiorano test track in October prior to its consignment. Chassis 229 remains fully track ready, and it underwent a full mechanical overhaul conducted by Ferrari's F1 Corse Clienti division earlier this year.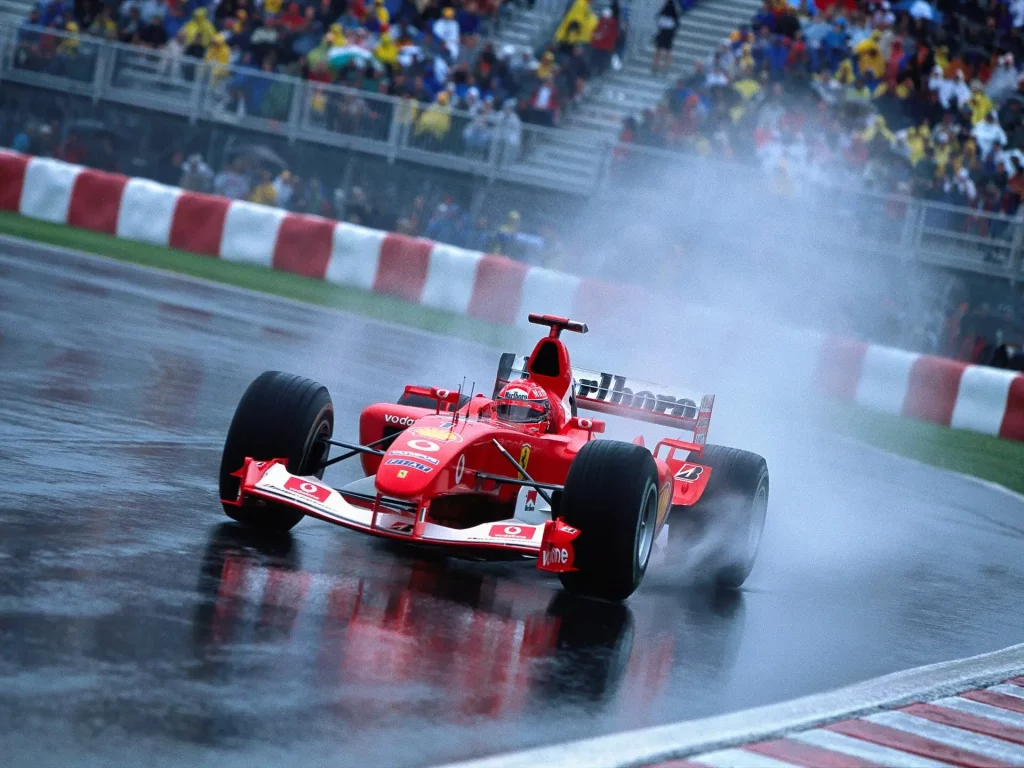 Designed by Rory Byrne and Ross Brawn, F2003-GA was introduced at the fifth round of the 2003 season at the Spanish Grand Prix. The 'GA' suffix was designated as a mark of respect to the former head of Fiat, Gianni Agnelli, who passed away before the car's debut.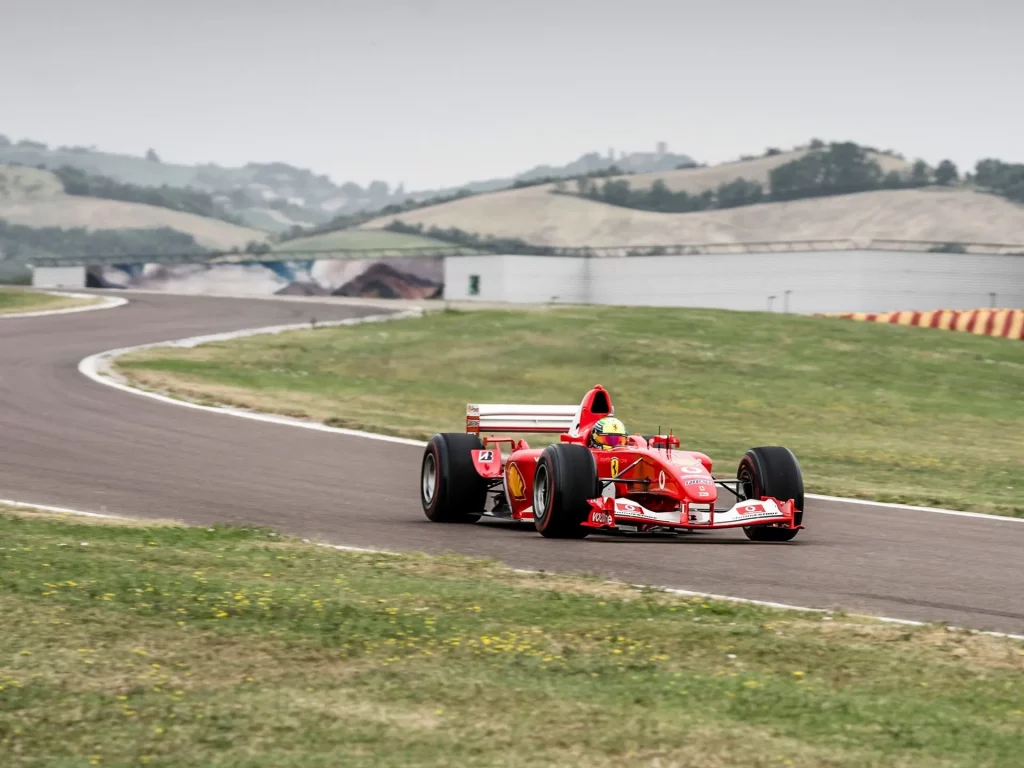 Schumacher put Chassis 229 on pole at the Spanish Grand Prix, before narrowly taking victory ahead of Fernando Alonso. The German followed this up with wins in the Austrian, Canadian, Italian and US Grands Prix on his way to his penultimate drivers' title.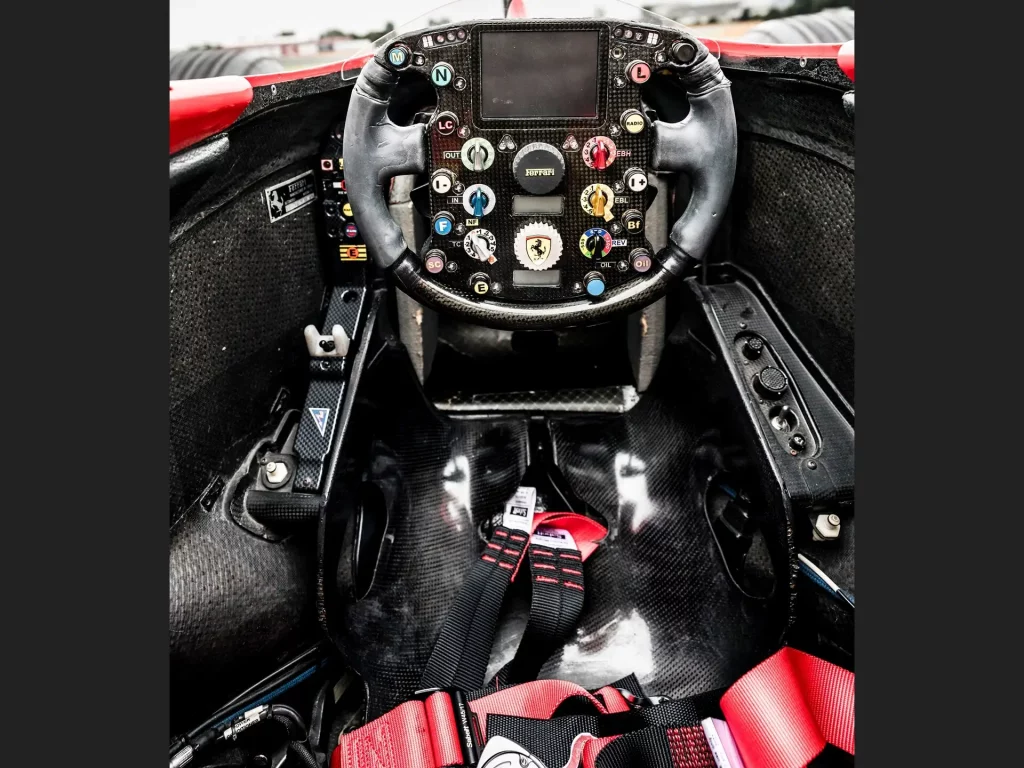 Chassis 229 is the second ex-Schumacher Formula 1 car that's come up for sale this year, following Agutte's auction of his Benetton B192 at Tour Auto in April. Other significant F1 cars to have sold at auction in recent years include Michael Schumacher's Ferrari F2001 (£6.6m/$7.5m), F2002 (£5.8m/$6.6m) and F300 (£5.5m/$6.2m), as well as Lewis Hamilton's 2010 McLaren MP4-25A (£5.9m/$6.7m) and Ayrton Senna's McLaren MP4/8A (£3.8m/$4.3m).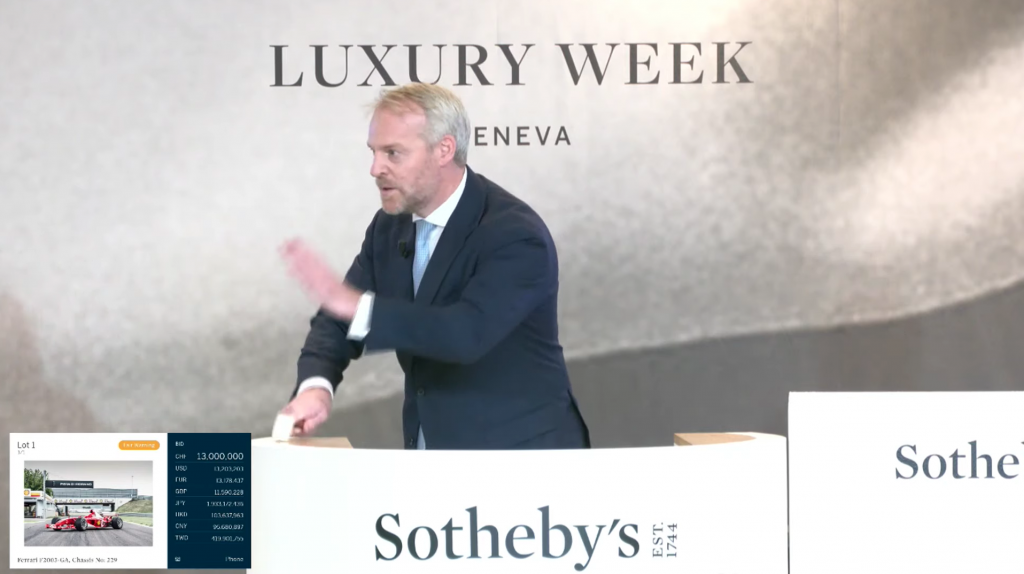 For more information, click here.