French auction house Aguttes is offering Michael Schumacher's Benetton B192 Formula 1 car at its Porte de Versailles sale on April 25 ahead of the 2022 edition of Tour Auto.
The striking green and yellow-liveried machine took Schumacher to eight podium finishes and one race win in the legendary driver's first full F1 season in 1992. The car is estimated to sell for between €9m-€12m (£7.5m-£10m).
Schumacher achieved two third-place finishes in this chassis at the German and Italian Grands Prix, with a next-best result of fourth at Silverstone.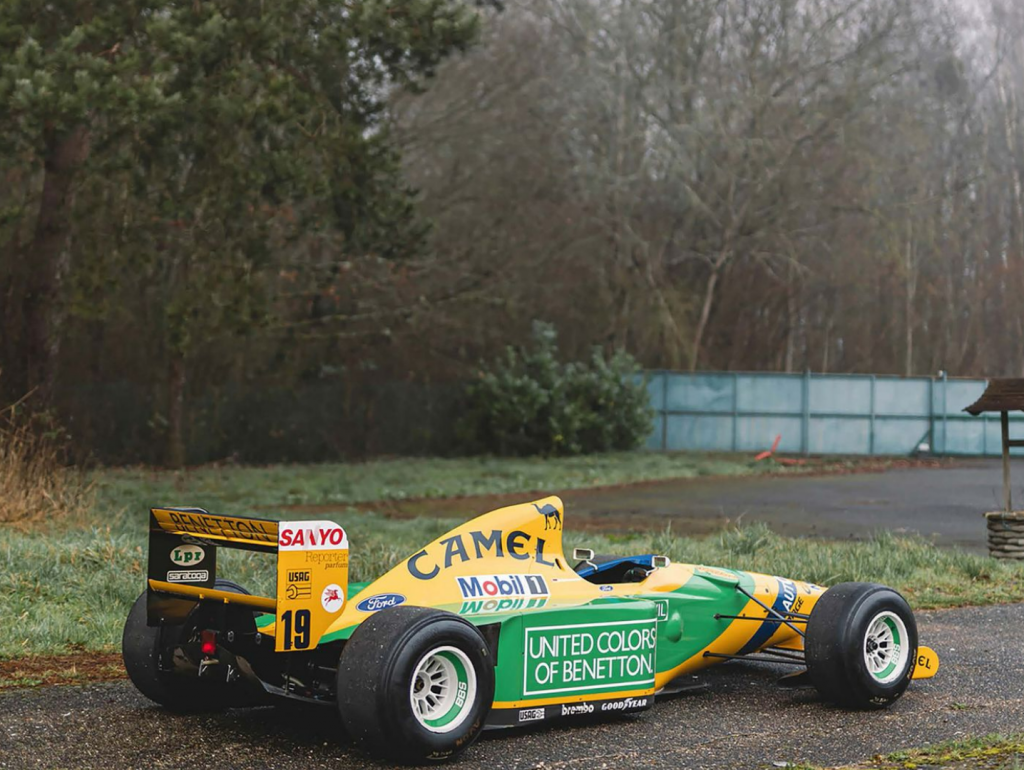 The sale of Schumacher's car precedes Peter Auto's 31st Tour Auto regularity rally, which challenges over 200 crews with a demanding race from Paris to Andorra in Northern Spain from April 25-30.
Tour Auto entrants must compete in cars built from 1951 to 1973, and rely on route books and maps for navigation as they pass by some of France's most evocative motor sport landmarks such as Le Mans and Pau.
Peter Auto is also organising a new Formula Legend 3.5 racing series for 1990s F1 cars, so it is timely that its official Tour Auto auction partner is offering the Benetton B192, which would become a welcome addition to the grid.
A 1987 Ford Sierra Cosworth Group A car and the Talbot T26 Grand Sport that competed in the Le Mans 24 Hours in 1949 are two other desirable competition cars on Aguttes' auction catalogue.