Words and photography: David Lillywhite
A V12-engined 1934 Packard has been awarded Best of Show at the tenth 21 Gun Salute Concours in India, which took place for the first time at the opulent Lakshmi Vilas Palace in Vadodara. 
The Packard 1107 Coupe Roadster, belonging to Mumbai-based collector Gautam Singhania, was chosen for the top prize by a panel of leading international judges, including several Pebble Beach veterans, working to a new adaptation of ICJAG judging rules.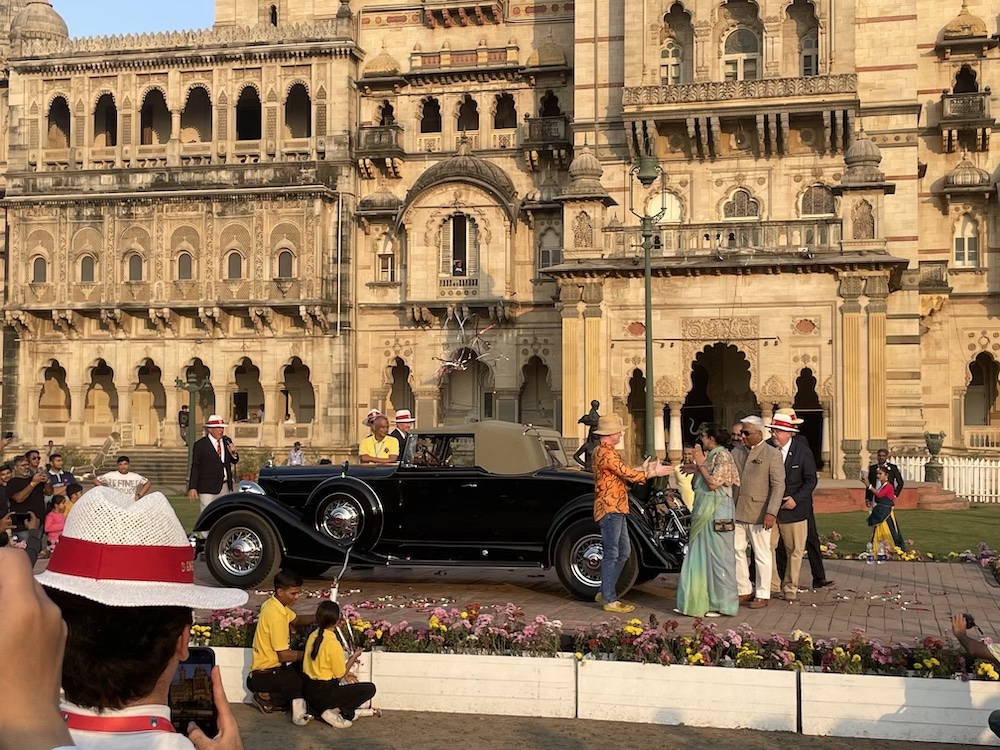 It's thought to be one of only 19 genuine examples of the model to exist, and is believed to have had just two previous owners before joining Mr Singhania's collection. More recently it underwent a full ground-up and frame-off restoration in the US by marque specialist Stone Barn Classics, and was prepared for the concours by Mr Singhania's own restoration company, Super Car Club Garage. Several other cars from Mr Singhania's collection were also shown.
Runner-up for Best of Show was the 1949 Rolls-Royce Silver Wraith drophead coupé of collector Yohan Poonawalla. The car, restored in just 12 months by Mr Poonawallas's in-house team, was originally created by four British coachbuilding companies for the Maharaja of Mysore, and is decorated with intricately carved solid-silver crests on the doors.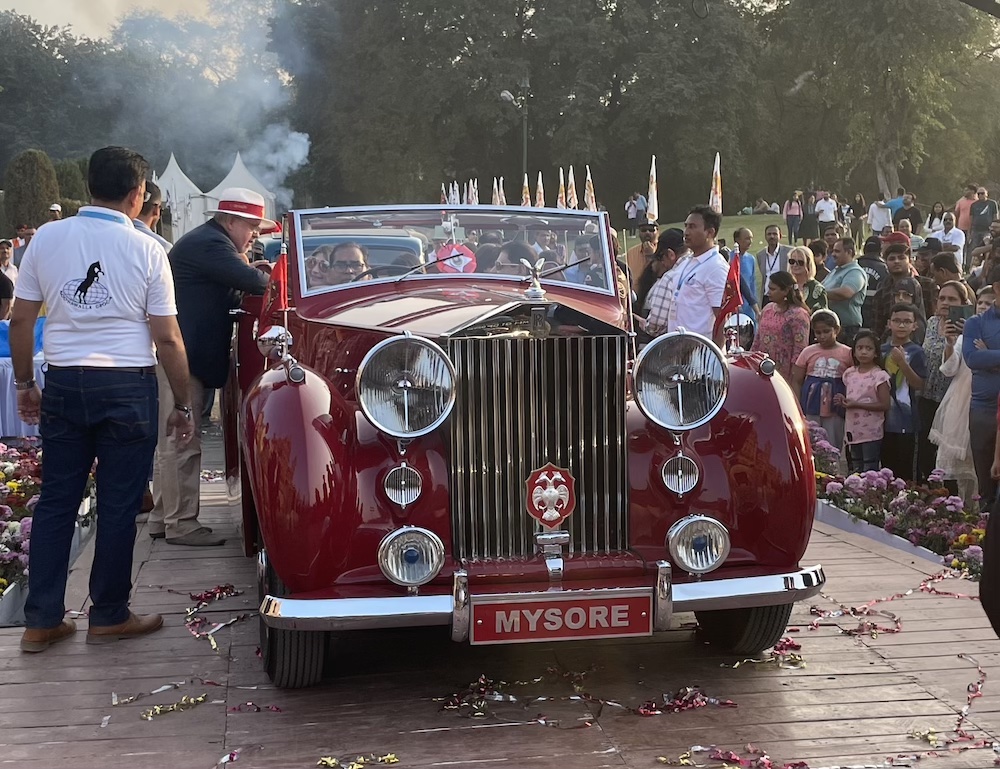 Inside, it's equipped with a picnic hamper packed with silver cutlery and a hidden storage box for the Maharani's jewellery. Mr Poonawalla is known for his collection of cars with Indian Maharaja and worldwide royalty associations; he was also showing a Lincoln Continental used by the Pope on a visit to India before being gifted to Mother Teresa, and a Mercedes 190SL said to have been owned by the then-controversial Maharani Gayatri Devi.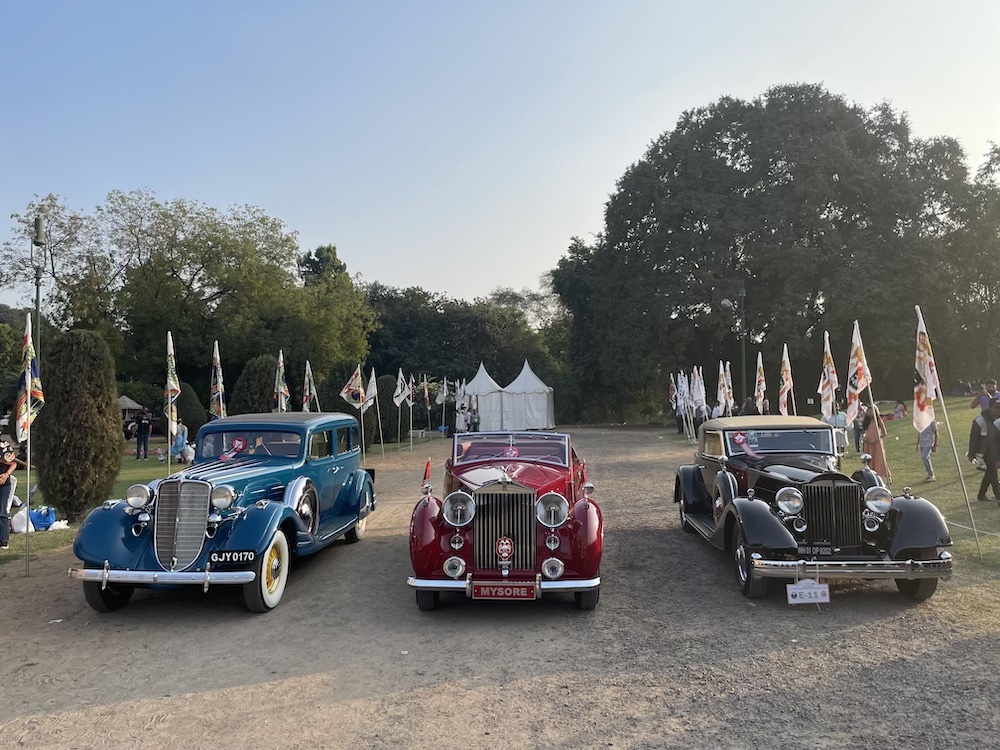 In third place for Best of Show was a remarkable Art Deco 1936 Nash Ambassador Series 1290 Sedan, owned by collector Diljeet Titus. It's one of only three in existence, and has been restored to its original colours and specification, including the distinctive chrome strips along the length of its bonnet.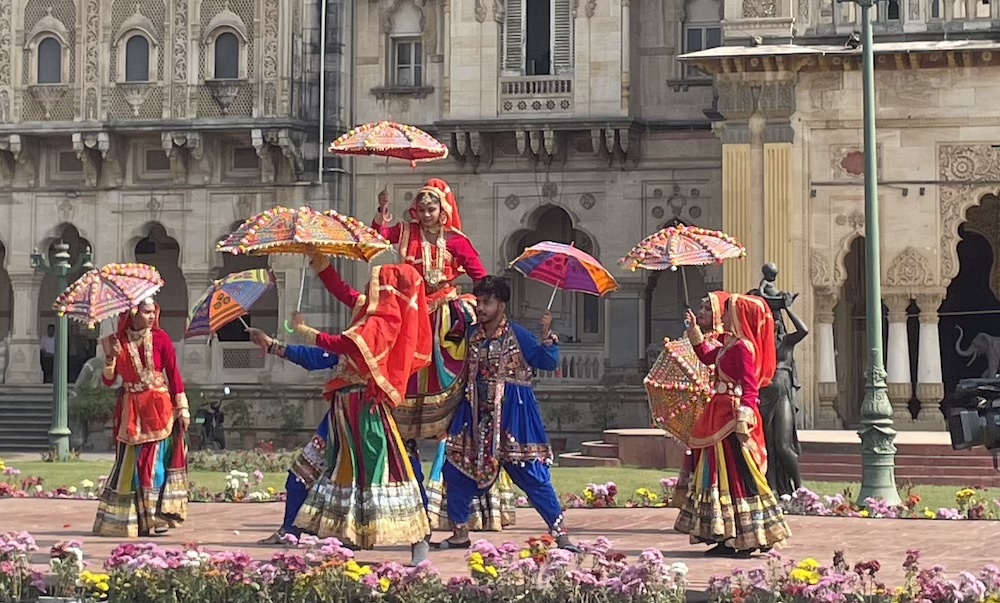 The concours was held over three days on the golf course of the Lakshmi Vilas Palace, which is said to be the largest palace in India still used as a private residence. The Maharajah and his family were all involved in the event, inspecting the cars, talking to owners and awarding many of the prizes to the vehicle owners.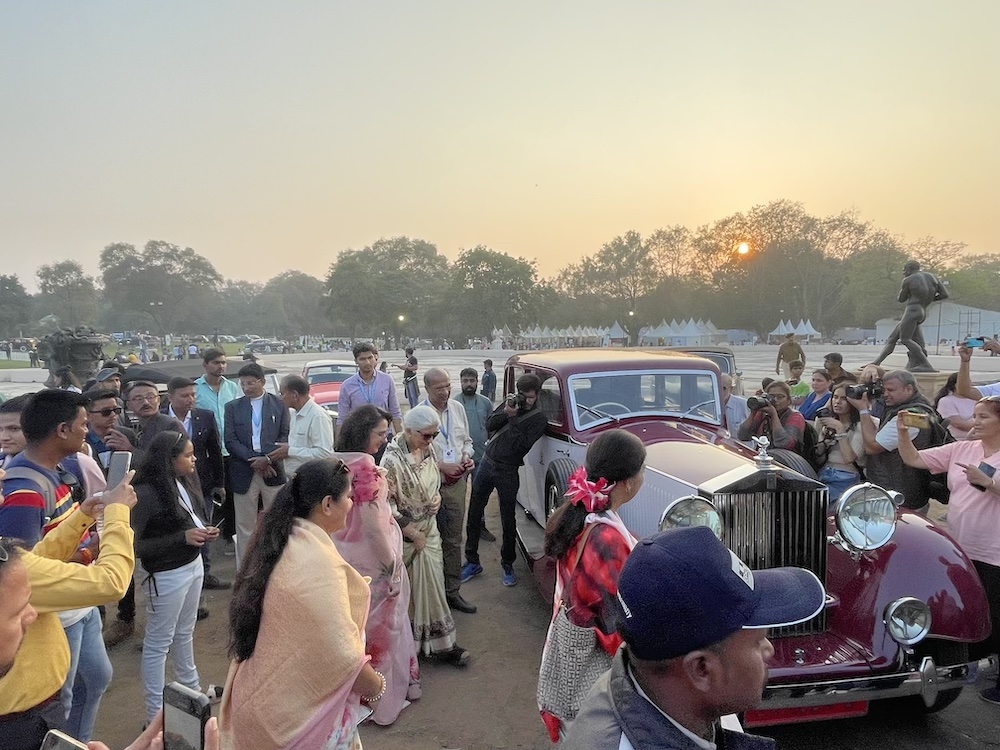 More than 120 vehicles were exhibited, with displays of Maharaja cars, along with special classes that included Rolls-Royce and Bentleys, pre- and post-war American cars, pre- and post-war European cars, 'Playboy cars', MGs, small cars, military vehicles and motorcycles. The quality of the exhibits was extremely high overall, and several had been driven long distances to the event – most notably an MG TC that had covered 1500 miles. Both the MG and a 1923 Austin 7, the latter driven by the octogenarian lady owner, were awarded special prizes.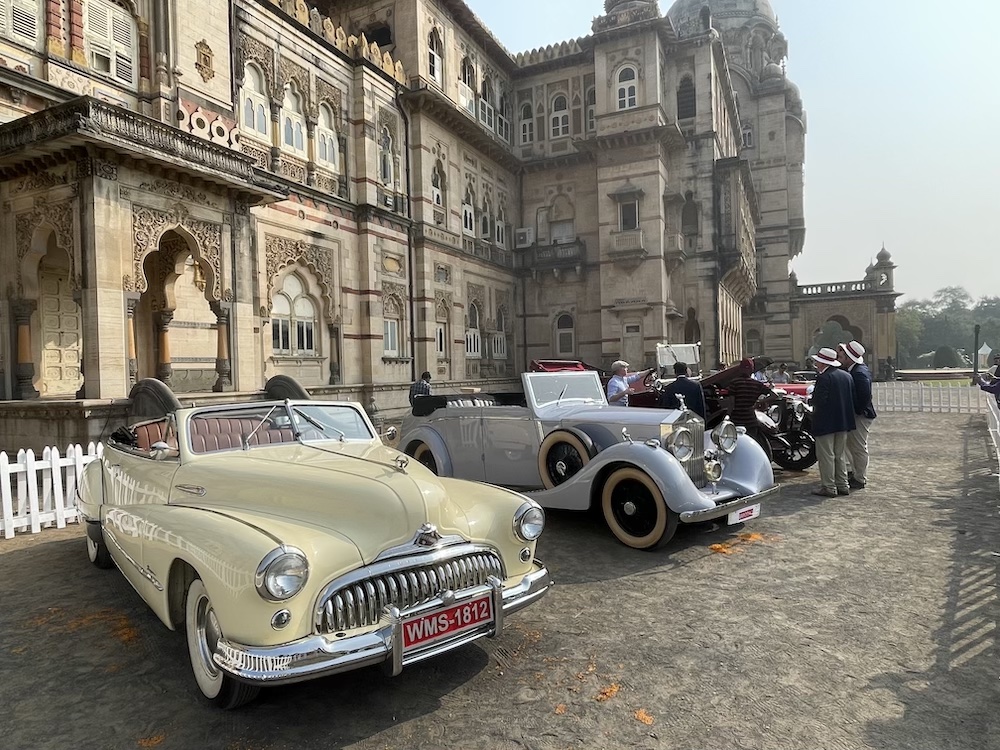 On the day before the concours began, many of the entrants drove their cars to the new Statue of Unity in Kevadia, 90km from the palace. The statue celebrates Vallabhbhai Patel, credited with unifying India following it becoming an independent country, and is 182m high, making it the tallest statue in the world.
More details on 21 Gun Salute, organised by Madan Mohan, here.