WORDS: ELLIOTT HUGHES | PHOTOS: PENINSULA CLASSICS
Peninsula Classics has announced the winner of its 2022 Best of the Best Award as being Fritz Burkard's one-of-a-kind 1938 Delage Type D8-120S Cabriolet.
Burkard was presented with the award at the Quail Lodge and Golf Club in California on August 13, during Monterey Car Week.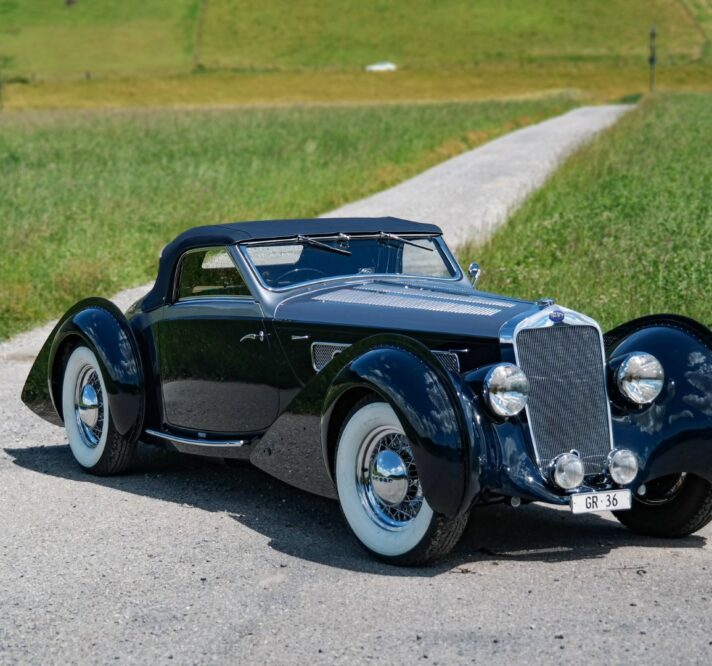 In 2022, the Delage won Best of Show at the Concours of Elegance held at Hampton Court Palace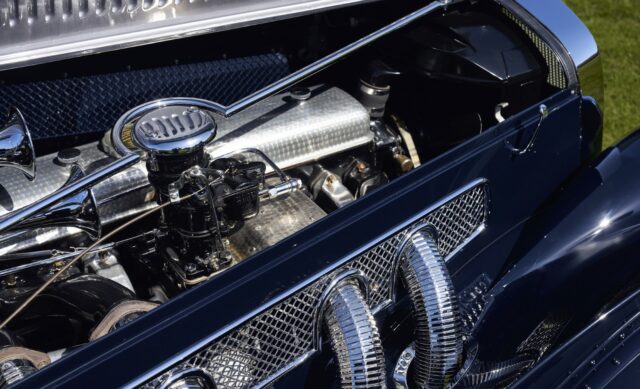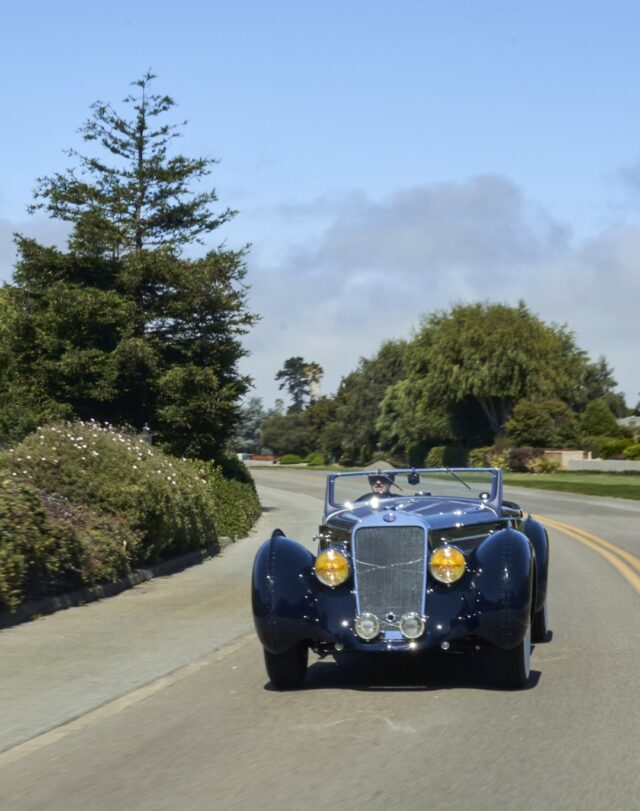 The guiding principle behind Peninsula Classics' Best of the Best Award is to select a winner from a group of eight exceptional vehicles that have each won top honours at major concours competitions of the preceding year.
In 2022, the Delage won Best of Show at the Concours of Elegance held at Hampton Court Palace in Greater London, UK.
An incredibly high calibre of cars joined the Delage as finalists for this year's award, including a 1932 Duesenberg Model J Sports Torpedo by Figoni, a 1934 Duesenberg LaGrande Convertible Coupe and a 1937 Bugatti 57S Cabriolet by Vanvooren.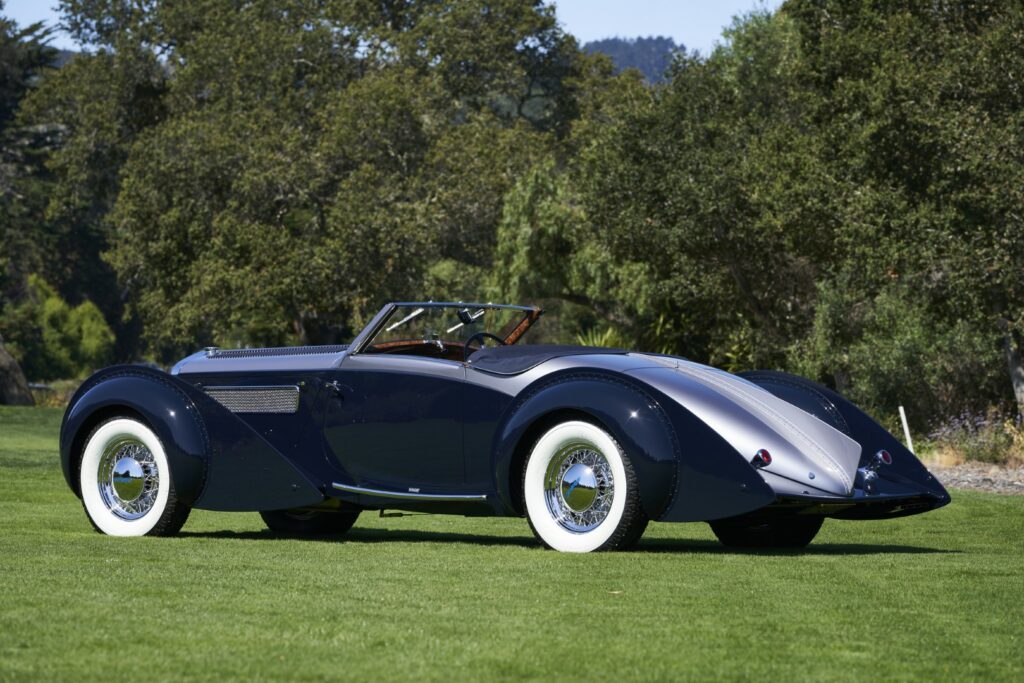 Other contenders were the 1938 Dubonnet Xenia Coupé by Saoutchik on a design by Andreau, a 1956 Ferrari 250GT Coupé by Zagato, the 1966 Ferrari 365 P Berlinetta Speciale Tre Posti and a 1956 Jaguar D-type.
A diverse group of 25 judges, including Jay Leno, Ralph Lauren, Henry Ford III, Nick Mason, and legendary car designer Fabio Filippini, were tasked with choosing a winner from this exquisite collection of vehicles.
"The calibre of the 2022 finalist line-up is, quite simply, astounding," said Peninsula Classics co-founder Sir Michael Kadoorie.
"Choosing a single winner for this award becomes more challenging each year. However, I hope everyone will agree with the judges that this car is truly spectacular."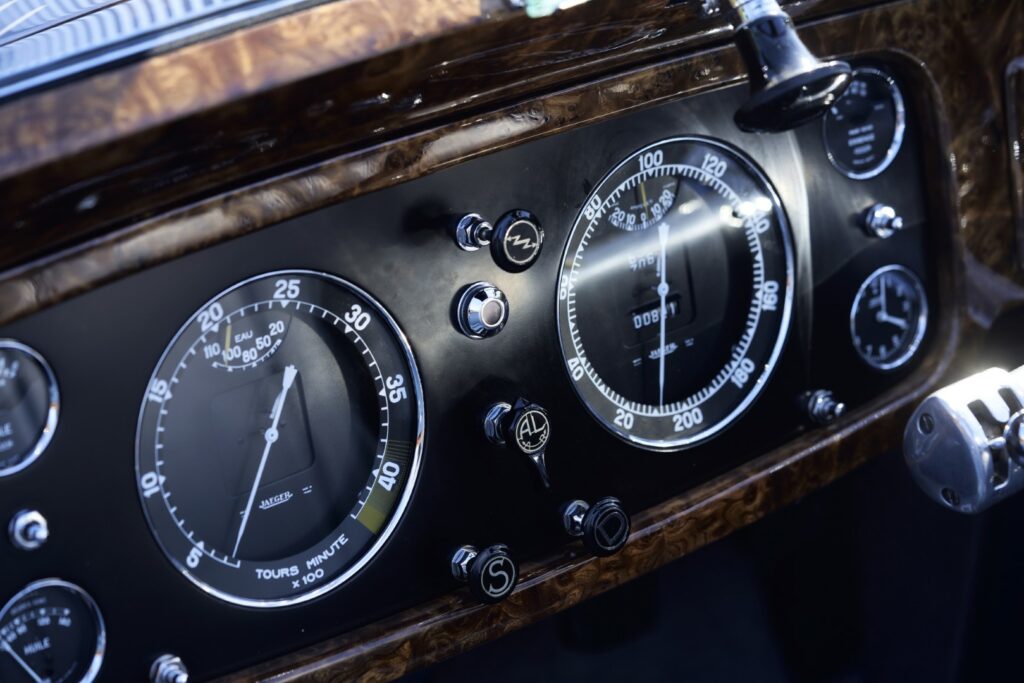 Louis Delâge founded his eponymous luxury marque in 1905, and it became one of the most prestigious French manufacturers during the inter-war period.
The Best of the Best-winning D8 was no exception, as it won the Concours de l'Auto de Printemps in Paris on the very day it rolled out of the doors of the De Villars coachbuilder in 1938.
Twenty years later it was purchased by Otto Zipper, an American importer of foreign cars and owner of Precision Motors in Beverly Hills. It spent the next 60 years in the US, before joining Burkard's Swiss collection in 2019.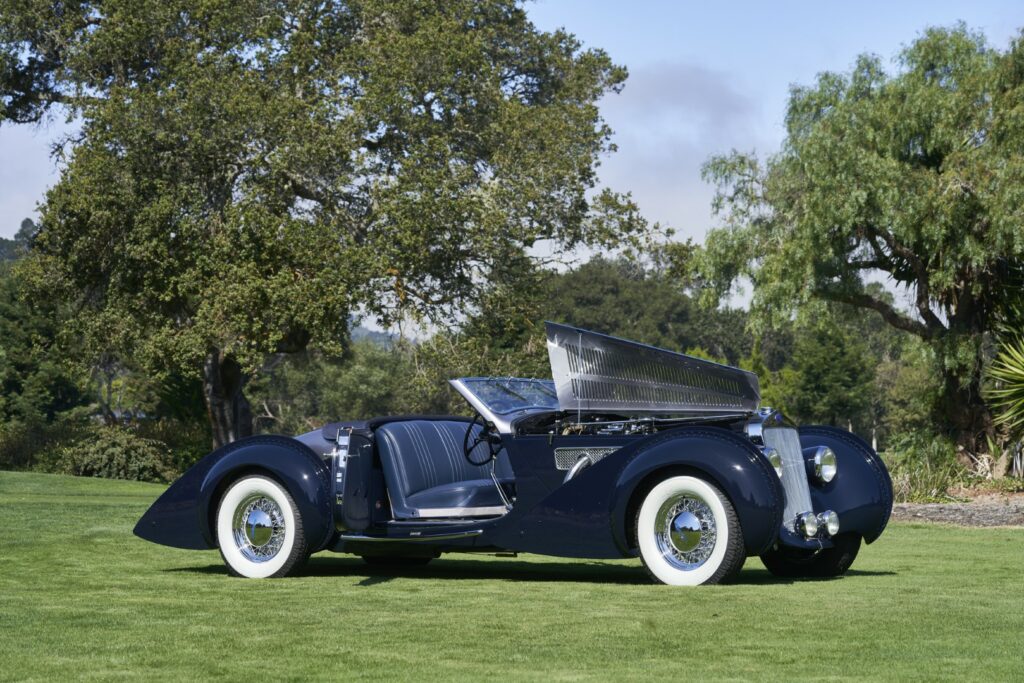 The winning car will be on display at The Quail, A Motorsports Gathering, on August 18, 2023.