Words: Nathan Chadwick | Pictures: Various
Rétromobile is just around the corner, offering Europe's leading dealers the first chance of the year to show off their freshest temptations.
Some dealers are tight-lipped about what they're bringing, with the likes of Fiskens and Kidston SA saving the very best until the last moment; others can't wait to explain how they're going to bring glitter to the halls of Paris's Porte de Versailles. Let's dive in and start thinking of shoehorning an extra car into the collection. Maybe two… perhaps?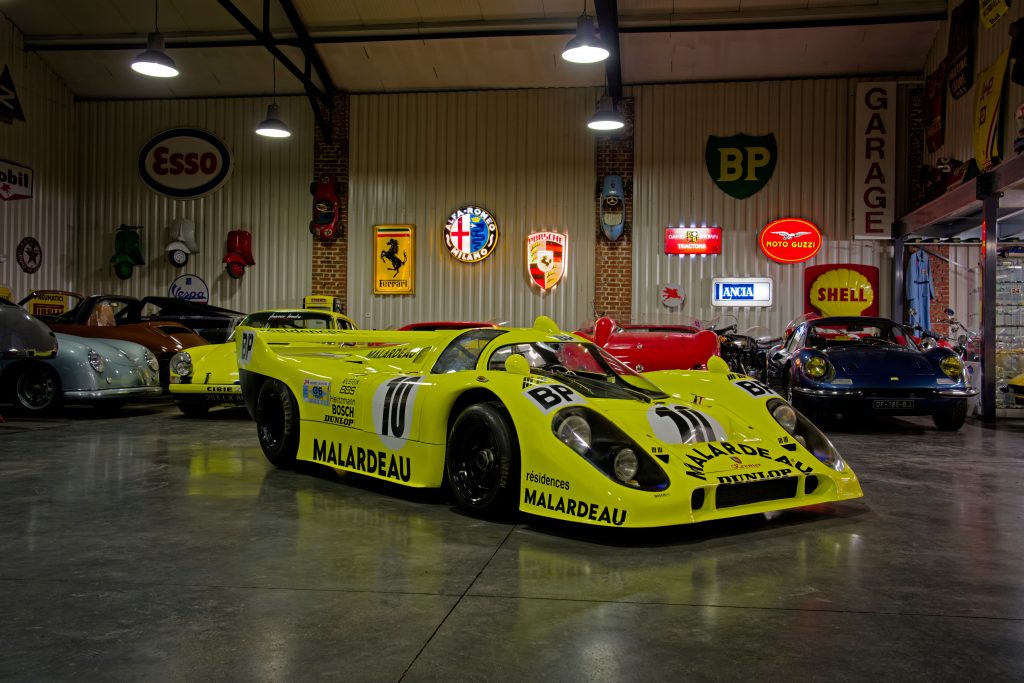 As befits the 100th birthday of the Le Mans 24 Hours, you can expect to see several storied endurance racers up for grabs. Take, for example, the Porsche 917 offered for sale by Franco Lembo.
Chassis 081's early life was as the steed for Pedro Rodríguez, under the chassis plate 013. Since the 917K had been legislated out of the sport in the early 1970s, it sat in the UK's Midlands Motor Museum until a chance visit by Erwin Kremer of Kremer Racing set in motion a plan to build a car to take advantage of the gap between the endurance epochs of Group 5, Group 6 and, eventually, Group C.
Kremer would, with the assistance of Porsche, build up a new car from various 917 parts, and thus this car was born. It wasn't 'just' a 917; using aerodynamic guesswork and deeply honed experience, a special body was formed, while Porsche supplied a couple of engines, with a 4.5-litre engine installed for the 1981 race. In the end, the car wasn't quick enough to top 15th in qualifying, and the bodywork caused significant cooling issues, but come the race Bob Wollek, Guy Chasseuil and Xavier Lapeyre got it into the top ten, but it then ran out of fuel and Chasseuil had to push it back to the pits. It then spun and crashed, and although back in the race, a subsequent oil race meant it was game over in the eighth hour.
It would also race at the Brands Hatch 1000, but suspension problems would force its demise – and that is where its competition life ended. You'll be able to find the car in hall one, stand J063.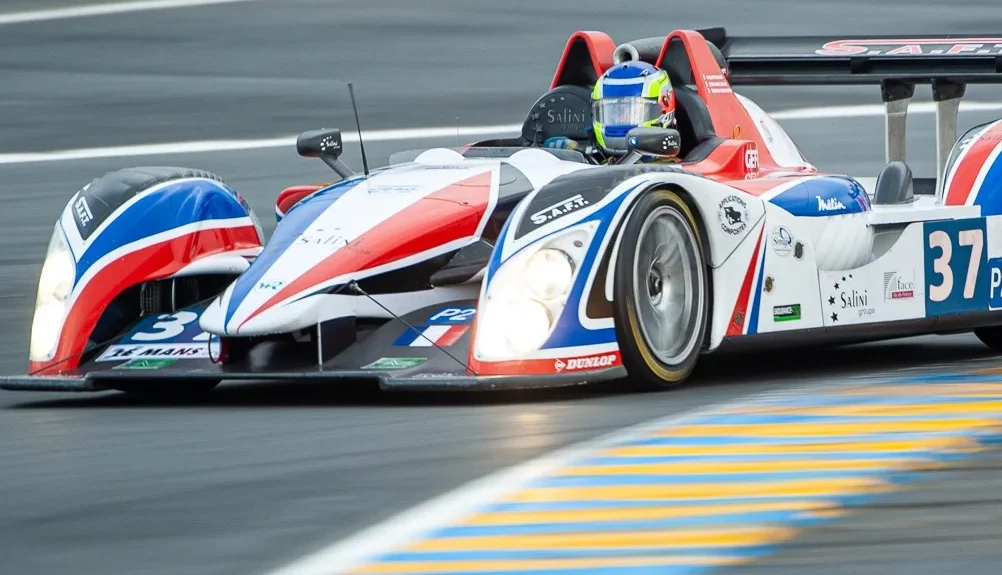 The Ascott Collection has teamed up with the organiser of the great race itself, the Automobile Club de l'Ouest, to provide three cars to contribute to a 100-year display of Le Mans legends. The first model in the carousel of images above is the 1968 Howmet TX jet-turbine car, chassis GTP4. While this particular chassis didn't race at Le Mans, a similar car took part in the 1968 event.
Another innovative car, the 1981 Lola T600 HU, will sit alongside it. This was the first Le Mans ground-effect prototype endurance racer, which would foreshadow the focus of the Group C era. It won two rounds of the Endurance World Championship in Europe, while Brian Redman won the IMSA title in the US with a T600 powered by a Chevrolet engine. Having been restored in 2017, it's not seen competitive action for 37 years.
Thirdly, the WR Salini LMP2 – and those two letters, WR, will surely have Le Mans aficionados interested. They represent Gerard Welter, who is more widely known for being the head of Peugeot design and the chief influence behind the 205. However, he was also an avowed speed freak, exemplified by the time he went all-out to rocket to a 405km/h run in the late 1990s with Peugeot (sacrificing the race result in the process). This Welter-penned car comes from near the end of his storied life – it's a unique model powered by a Zytek engine, and was entered in the Le Mans 24 Hours in 2010, finishing in eighth place in LMP2 after a less-than-smooth run. You can find the ACO stand in hall one at M035.


The Ascott Collection will also have a stand of its own, with no fewer than six cars on display. Two highlights include the 2013 Morgan LMP2 Art Car, built to celebrate the 90th anniversary of the Le Mans 24 Hours with artwork from Fernando Costa. However, its history goes deeper than that; it was created for the Conquest Endurance team run by Eric Bachelart in the US, and it took part in all the races of the American Le Mans Series (ALMS) in 2012.
It returned to Europe for a crack at the World Endurance Championship in 2013 and 2014, during which time it competed at the Le Mans 24 Hours. The other car is a legend from the Group C days, a 1989-90 Nissan R90CP that comes direct from Nissan's heritage department. It competed at Le Mans in 1989 and 1990, and hasn't been driven since its final race, the 1991 Fuji 500km. You can find The Ascott Collection on stand M066 in hall one.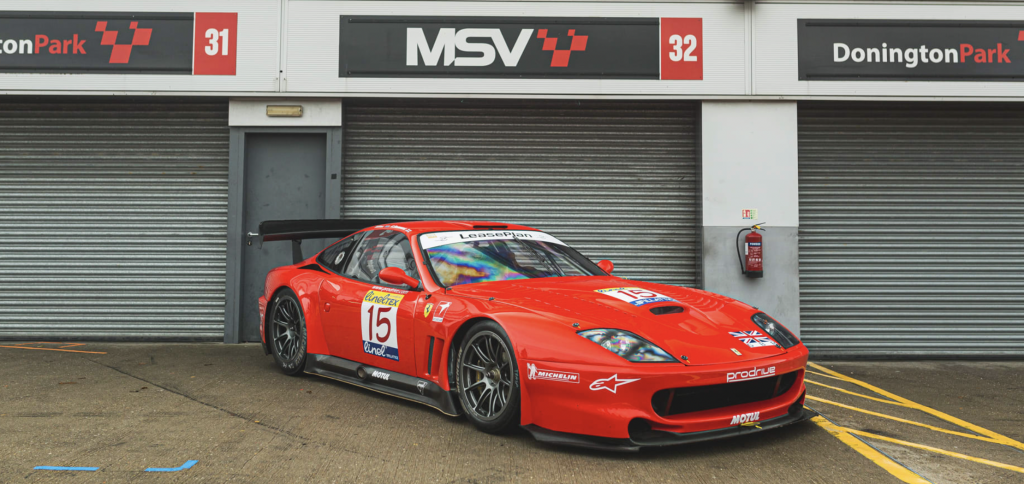 With Ferrari making its first official return to Le Mans in the big leagues, Max Girardo and team are celebrating Ferrari across all motor sport and road disciplines. However, the highlight has to be the Prodrive-built Ferrari 550 Maranello GT1 – chassis CRD01. The chassis was the first built, and gave the model the first of what would be 69 victories and 151 podium finishes out of 343 races. Girardo & Co has collaborated with DK Engineering and the project original instigator, Frédéric Dor, to produce a lavish 400-page book dedicated to the project. The book is soon to appear on shelves, and you can get a sneak preview on stand M079 in hall one.


Stepping away from the racetrack, Christoph Grohe is bringing along a 1932 Delage D8C Faux Cabriolet, styled by Vanvooren. It was sold new to London and remained in the UK until 1987, when it was bought by a Swiss owner. It's sharing stand space with a Giovanni Michelotti-styled 1956 Maserati A6G/2000 Allemano. One of just 21 built, it's the last unrestored and preserved example left, and has been with the same Swiss owner since the early 1960s. You can find Christoph Grohe on stand M051 in hall one.
While Fiskens is tightlipped on the exact cars it has on display, it's promising to unveil 14 new consignments, including an eight-car Le Mans Centenary collection.
Kidston SA also has something special up its sleeve, and given the calibre of the McLaren F1 display last time out, it'll be worth savouring. However, nine cars will be in attendance. "The line-up will include a pair of special Maserati road cars, the rival Ferrari 'Car of Kings' and the ultimate pre-war supercar," Simon Kidston explained. "There's also a jewel-like Alfa we found languishing in a Portland, Oregon garage a decade ago, now restored to its original 1955 Mille Miglia appearance." You can find Fiskens on stand M063 in hall one and Kidston SA at M090 in hall one.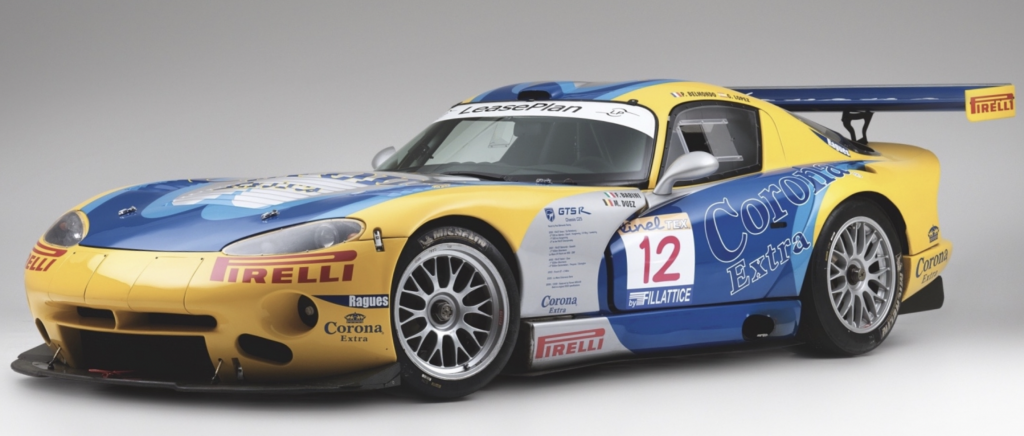 Art & Revs is promising a display of seven cars spanning the past three decades, all of them factory racing cars, to celebrate the Le Mans Centenary. However, we wouldn't bet against the restored Paul Belmondo Racing Dodge Viper GTS-R GT1 that raced at the Le Mans 24 Hours between 2000 and 2002 appearing in some form.
Away from the dealers, Citroën is confirmed to attend, but at the time of writing concrete plans have yet to be announced. Peugeot and DS will also be packing out their stands. At DS, the star of the show will be the 1973 SM Prototype with around 340bhp on tap courtesy of a 3.0-litre Maserati engine with four overhead camshafts, three Weber twin carburettors and four valves per cylinder. There's also a chance to see a DS 21 Pallas Injection Électronique, the first French car to feature fuel injection and so upping the DS to more than 130bhp.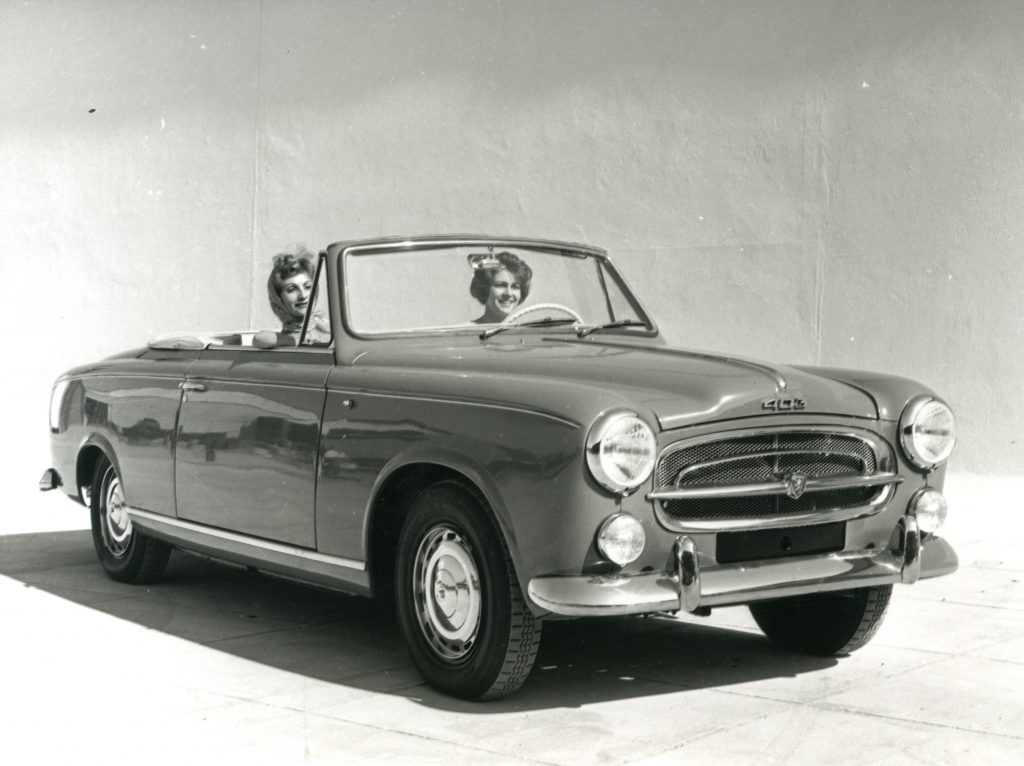 Over at Peugeot, there'll be a celebration of all things '4', including a 1934-35 401 saloon, which innovated with four-way independent wheels, a 1938-42 402 that introduced headlamps behind the grille as part of a super-streamlined shape, a 1956-61 403 Cabriolet of the type made famous by TV detective series Columbo, a 1962-68 404 Coupé and a 1993 405 Mi16 Le Mans, a special edition built to celebrate its maker's victory in 1993 Le Mans 24 Hours.
However, the largest focus will surely be on the much-loved 205, which celebrates its 40th birthday; Peugeot is bringing along a rare 1.9, 135bhp Griffre special edition as part of the birthday celebrations. Citroen and Peugeot will both be in hall one, on stand F035.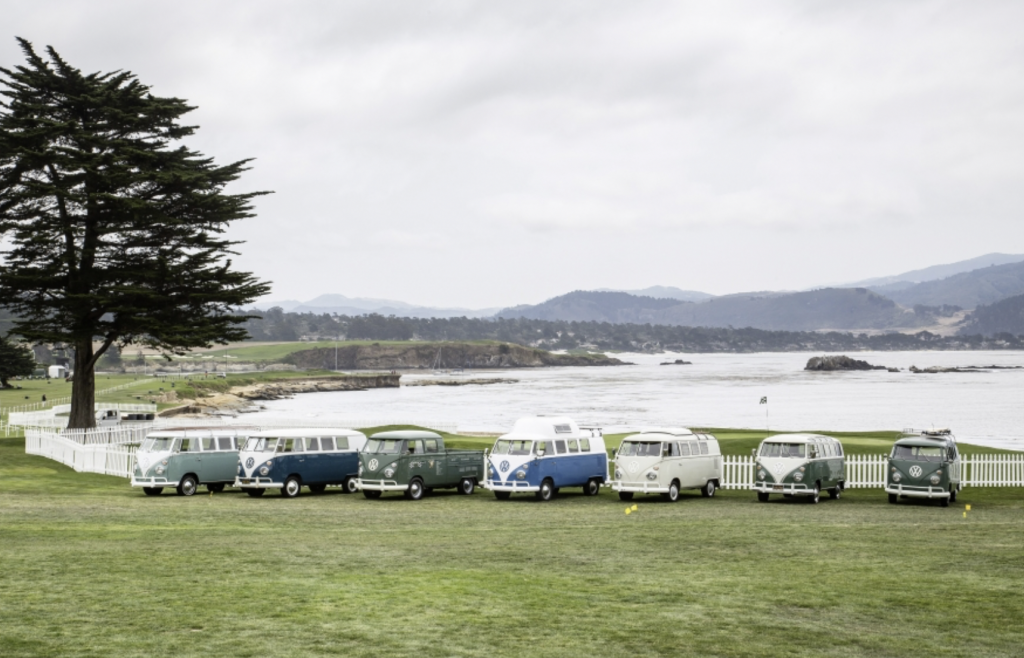 FCA Heritage (Stand F036, hall one) will also be coming along, and will be bringing an Alfa Romeo SZ from 1989, an Alfa Romeo Giulia Super Sprint from 1956, an Abarth 850 TC from 1964 and the Lancia 037 from 1982. Volkswagen (hall one, stand F062) will also be in attendance, bringing along many variations of the beloved Combi with a wide-ranging display of the model.
More details on Rétromobile 2023 can be found here.
Click here and here to see some of the highlights from Artcurial's Rétromobile auciton.