WORDS: ELLIOTT HUGHES | PHOTOGRAPHY: ice
After a mandatory two-year hiatus, Switzerland's International Concours of Elegance (ICE) finally got underway atop a metre-thick sheet of ice on the St Moritz Lake.
Combining concours d'elegance with the thrill of motor sport and the party atmosphere of après-ski, there's nothing else quite like ICE on the automotive calendar.
"After the prologue edition happened in 2019, we had to wait two years in order to realise this dream, born exactly 37 years ago," said event creator and patron Marco Makaus.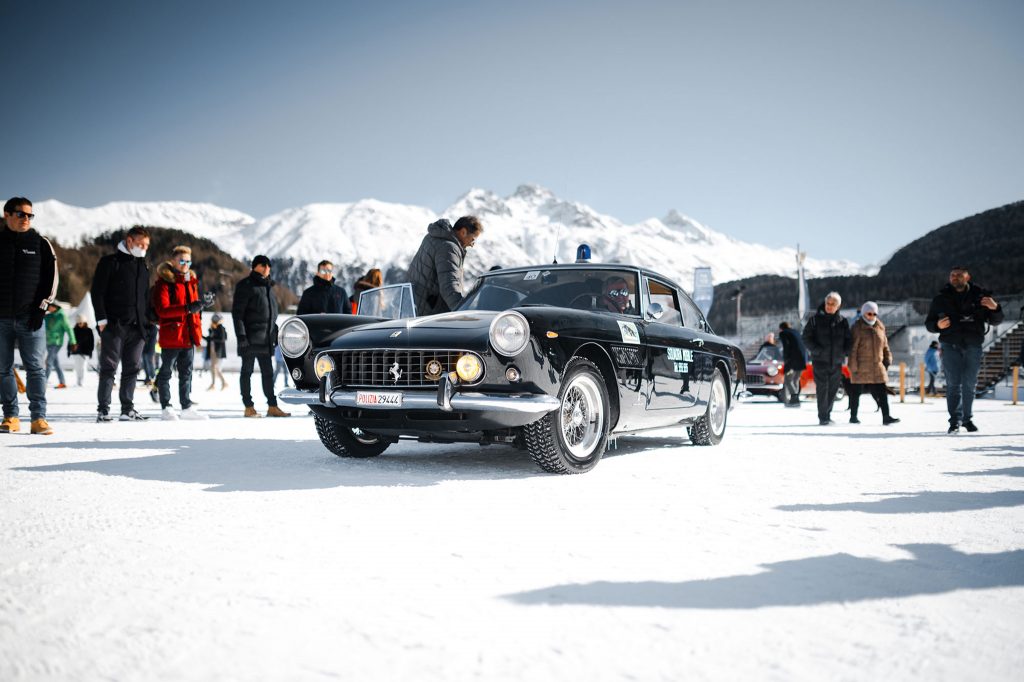 The materialisation of Makaus' dream was certainly worth the wait, with a troupe of world-leading collectors bringing over 50 of the world's finest collector cars to compete across five concours classes and kick up clouds of snow as they drifted around the lake's perimeter.
The quality of cars was indisputable and the resulting spectacle second to none. The glittering roster was arguably headlined by the 1958 Mercedes-Benz 300SL Roadster once owned by the legendary Juan Manuel Fangio.
This car will be offered by event partner RM Sotheby's in a private sale from February 28 to March 4. Consequently, the car wasn't eligible for the concours competition and sadly wasn't seen gliding upon the lake's icy surface.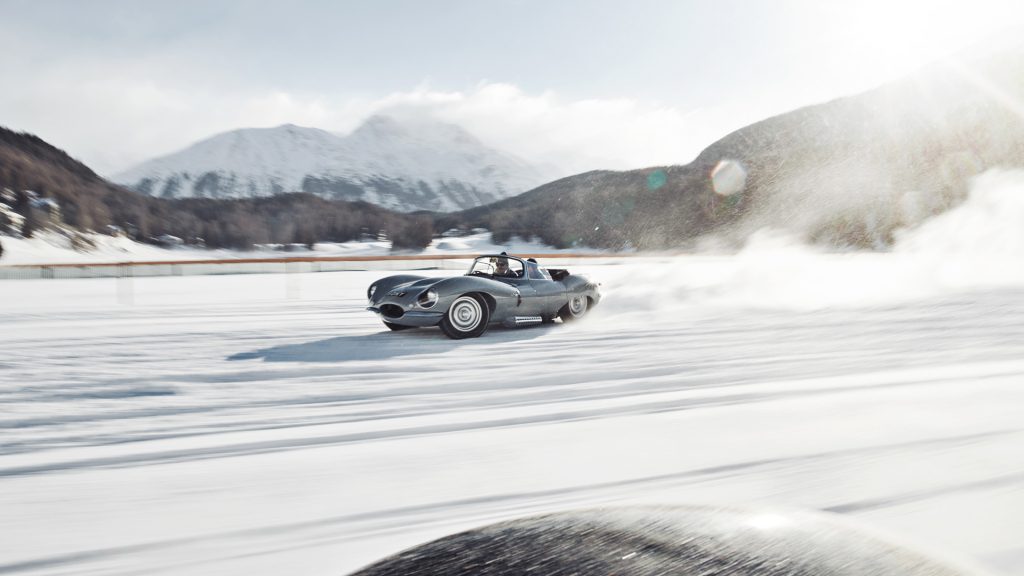 Even so, a litany of equally jaw-dropping cars including this XKSS were witnessed majestically sliding around the lake and vying to be crowned Best in Show.
Legendary Italian designer and honorary chairman of the jury Giorgetto Giugiaro summed up the spectacle perfectly: "Watching the cars over the snow, without any distracting element one would find on the road, recreates the effect a designer achieves by drawing an automobile on a white sheet of paper."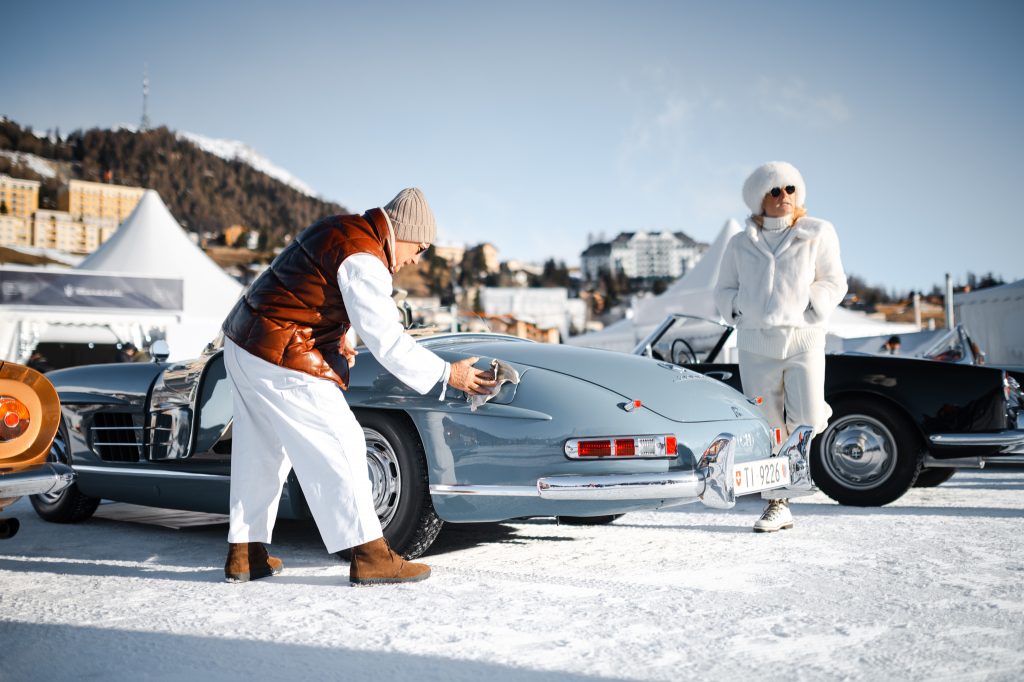 A beautiful 1933 Alfa Romeo Tipo B/P3 race car eventually emerged with Best in Show honours, staving off strong competition from class winners such as the 1963 Ferrari 250GTO, 1939 Maserati 4CL and 1953 Jaguar C-type.
Several cars that starred in iconic Hollywood movies also made a rare appearance, looking to win the Stars on Wheels class. The 1965 Aston Martin DB5 driven by James Bond in Goldfinger was a firm favourite to take the class win, but it was pipped at the post by the iconic 1968 Lamborghini Miura from The Italian Job.
Dates for the next edition of The International Concours of Elegance are yet to be released, but the event is expected to return in late February 2023. More information can be found on the ICE St Moritz website.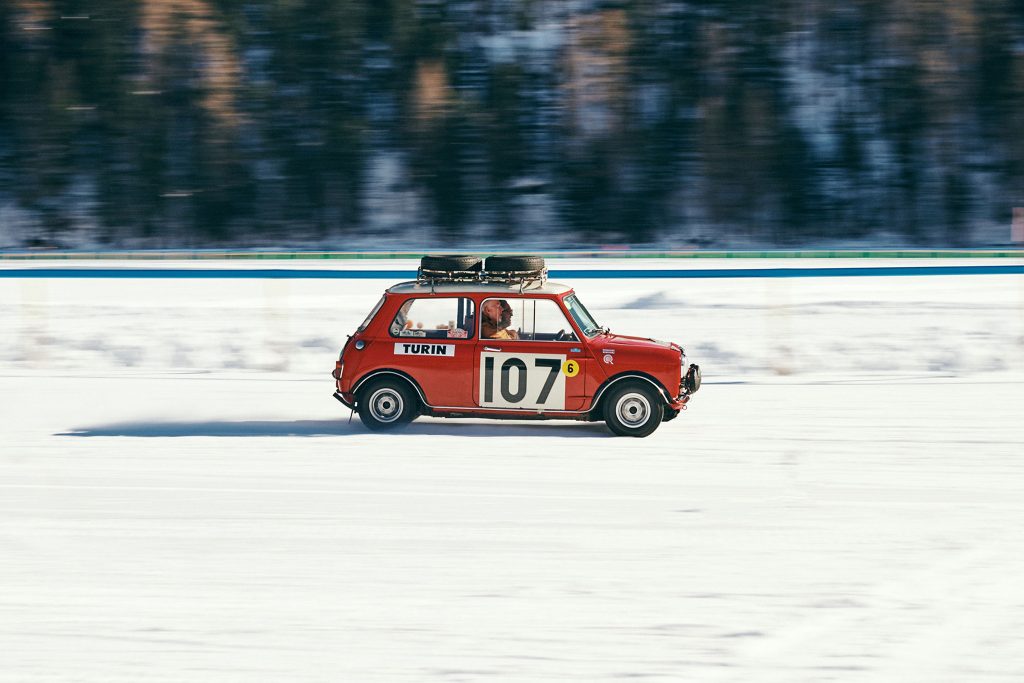 The International Concours of Elegance award winners:
Best in Show: 1933 Alfa Romeo Tipo B/P3
Jet Set on Ice: 1965 Ferrari 275GTB Long-Nose Alloy
Stars on Wheels: 1968 Lamborghini Miura (The Italian Job)
Vintage Road Racing: 1967 Morris Mini Cooper S ex-Works
Barchettas on the Lake: 1953 Jaguar C-type
Vintage Grand Prix: 1939 Maserati 4CL