Words: Nathan Chadwick | Photos: Salon Privé/Rick Noel (Sprite Photography)
Salon Privé London returned bigger and brighter for its second year – making the most of changeable Spring weather to bring glamour and glitz to the Royal Hospital Chelsea on the banks of the Thames.
Held on April 20-22, 2023, the event differs from other concours in that all the cars entered are up for sale, hence the name: Concours de Vente. More than 70 vehicles were shown across two classes this year: Class One for cars costing up to £250,000, and Class Two for cars between £250,000 and £1m.
The event was a great improvement on an already-promising 2022 show, with more features and cars plus a wider variety of food outlets and lifestyle exhibitors. According to the organisers, more than 18,000 people visited over three days.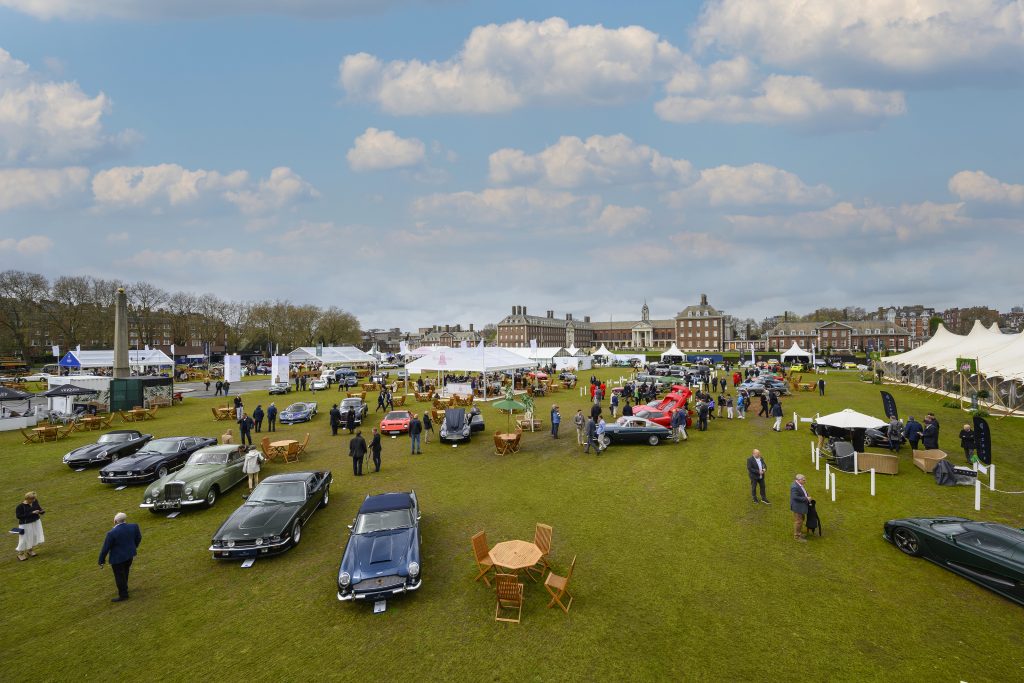 Salon Privé London saw several UK debuts for new cars, too, such as the Wiesmann Project Thunderball, Maserati Grecale, Rolls-Royce Phantom Extended, Abarth 500e Scorpionissima, Polestar 3, Genesis GV60 and Hennessey Venom F5 Roadster. TV's Richard Hammond showcased the latest restoration to come from his Smallest Cog company, a Chapron-bodied Delahaye that presented in the colours originally chosen by Louis Chiron.
The Prix d'Honneur title went to the Aston Workshop's one-off 1954 Aston Martin DB2/4 Vignale that was commissioned by King Baudouin of Belgium.  Vignale created a new fastback body from hand-shaped aluminium, complete with a large, opening rear hatch glazed with Perspex and a wraparound windscreen, and blended it with a fawn leather interior, body-colour dashboard architecture and chromed detailing.
It was first delivered to King Baudouin on March 10, 1955. He would later sell the car to palace aide TR Mottershead in the late 1950s, after which it was kept in Moselle, France, before being purchased in the early 1960s by James Toth, an American soldier serving with NATO in Paris. The DB2/4 Vignale returned to the US with Toth, who damaged both the original engine and a replacement before selling LML/802 in non-running condition to an army captain.
The car would eventually end up in the hands of Roland Wommack of Virginia, who entrusted the exacting restoration to the Aston Workshop. It's for sale at £3.65m.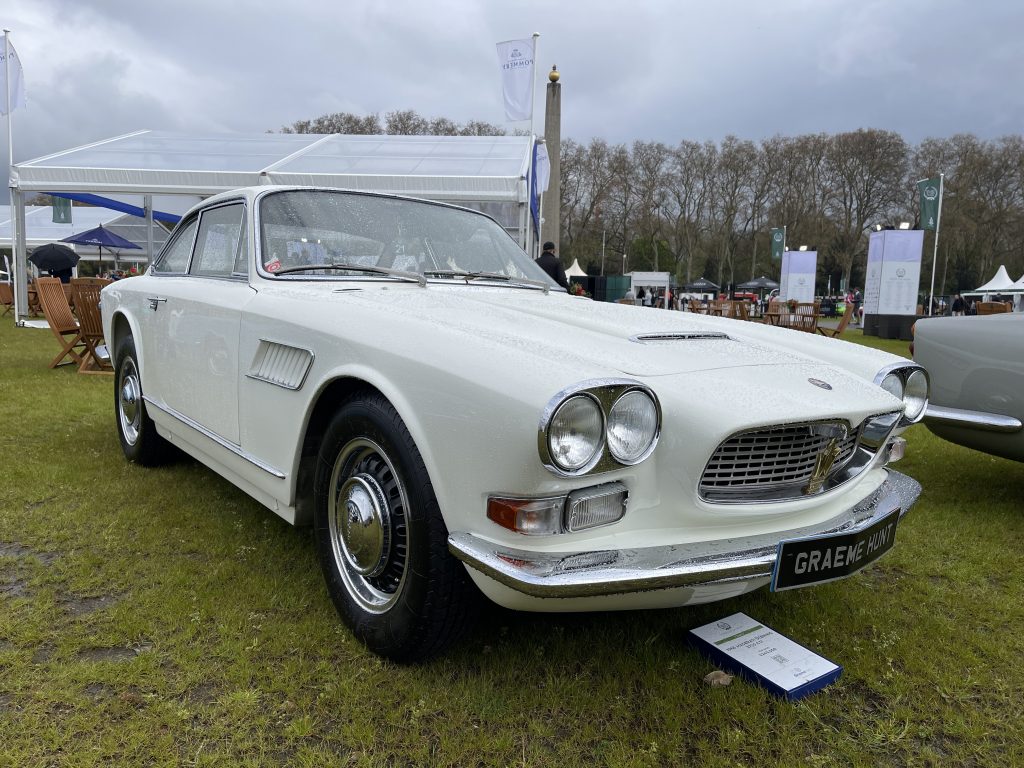 Winner of the Class One competition, for cars costing up to £250,000, was Graeme Hunt's 1966 Maserati Sebring 3700 GTI. It was originally bought by actor Peter Sellers for his son, Michael. He would keep the car in Tennessee until importing it to the UK in the 1980s, and would maintain ownership until 2004. The Maserati's next owner commissioned a €150,000 restoration from Austrian marque experts, who took everything to correct specification (aside from the Weber 45 carburettors) using spares sourced in Italy. The restoration was completed in 2018, and the Sebring has covered 250km since.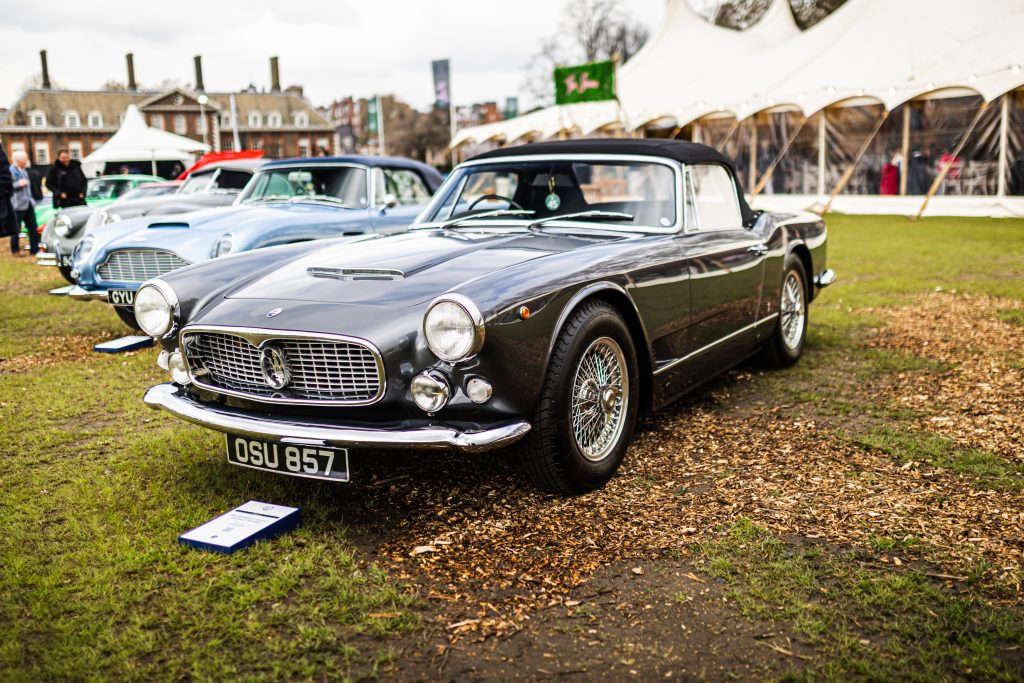 One of just five right-hand-drive Maserati 3500GT Vignale Spyders took home the Class Two prize, for cars retailed at between £250,000 and £1m. Entered by Classic Motor Hub, the 1961 example is believed to have been sold new via Arturo Tuena in Genoa to an Englishman who was living in Italy – hence the right-hand-drive configuration. The car came to the UK in 1969, and has since had several avowed Maserati aficionados as stewards, with the latest refreshments including work on the gearbox and steering box, and the fitment of electric power steering in 2022. It's for sale for £725,000.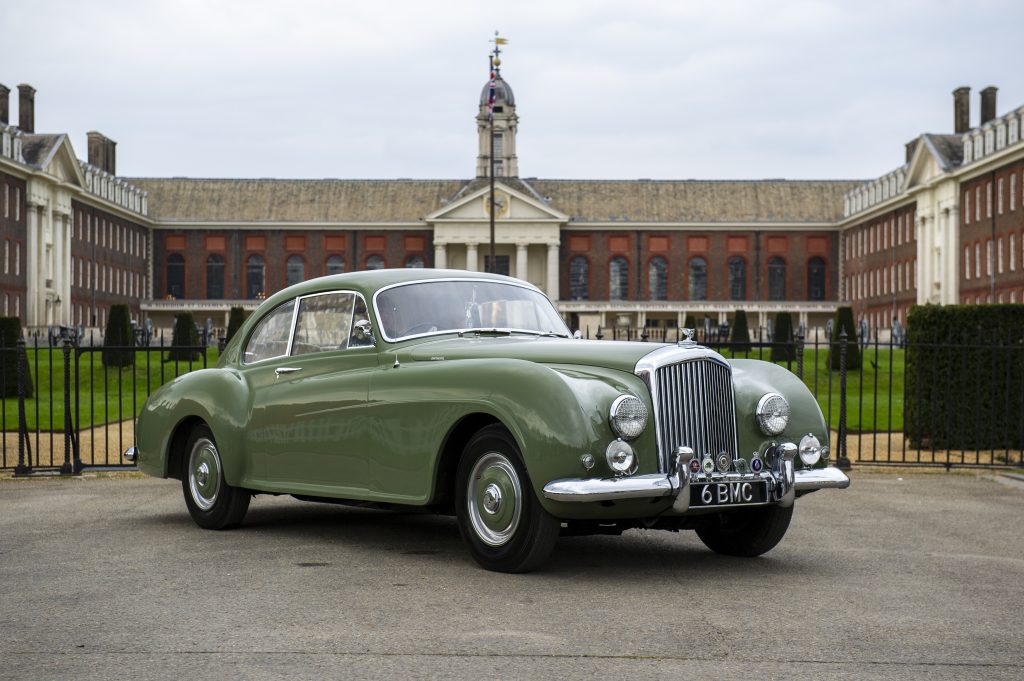 A1954 Bentley R-rype Continental entered by Dylan Miles won the Pensioners' Trophy prize at Salon Privé London. One of 208 built, it features unique items such as a passenger seat that is two inches wider than standard, with an integral armrest. Other options are a Negretti and Zambra altimeter positioned in the centre of the dashboard, and the master switches re-located to the right of the steering wheel. Further extras include a three-way fuel pump switch on the dashboard, elbow rests, a telescopic driving mirror, Lucas Windtone horns, Lucas Le Mans headlights and more besides. It's for sale for £725,000.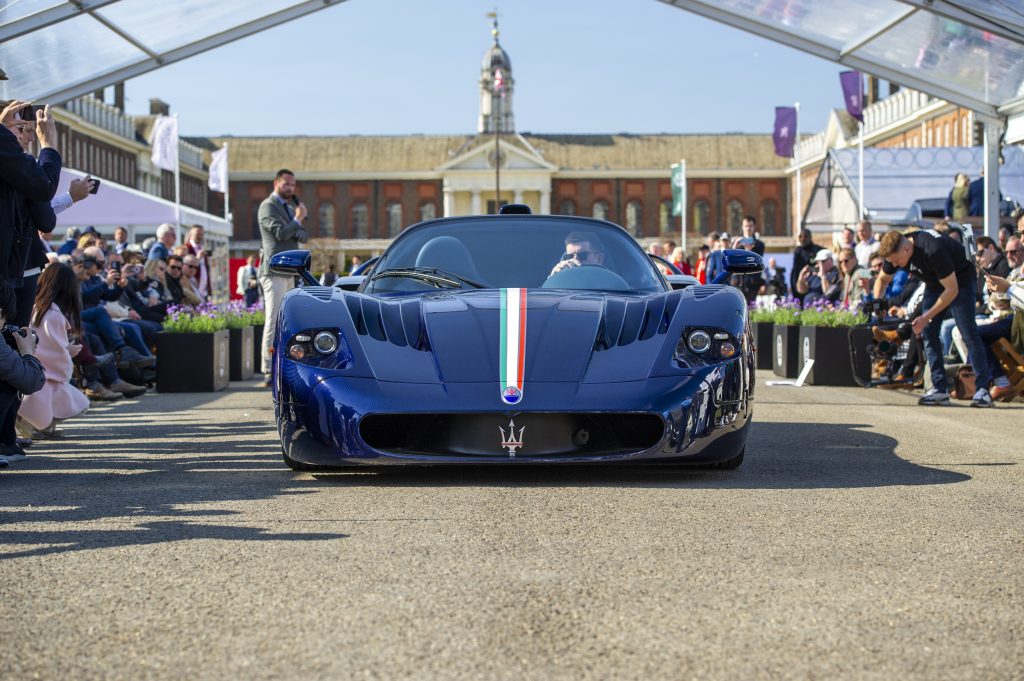 People's Choice went to a one-of-one 2005 Maserati MC12 Stradale. Entered by Joe Macari, it features a blue carbon finish.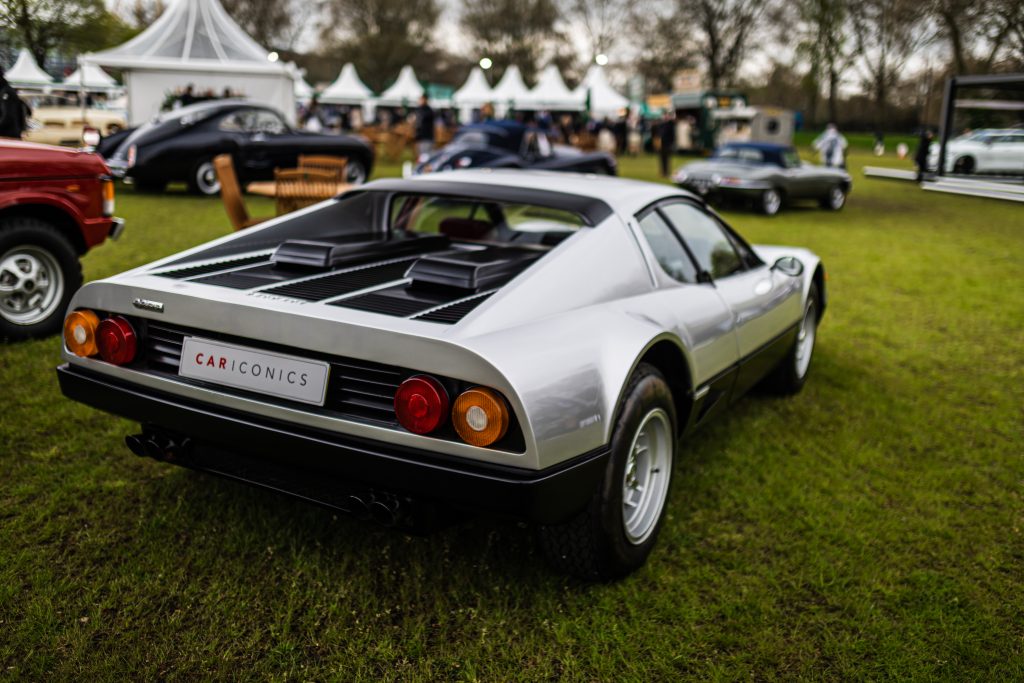 Other highlights from the show included a right-hand-drive Ferrari 512BB that once belonged to Mohammed Al-Fayed, and has had three further owners since. It was presented in unrestored condition at just under 19,500 miles.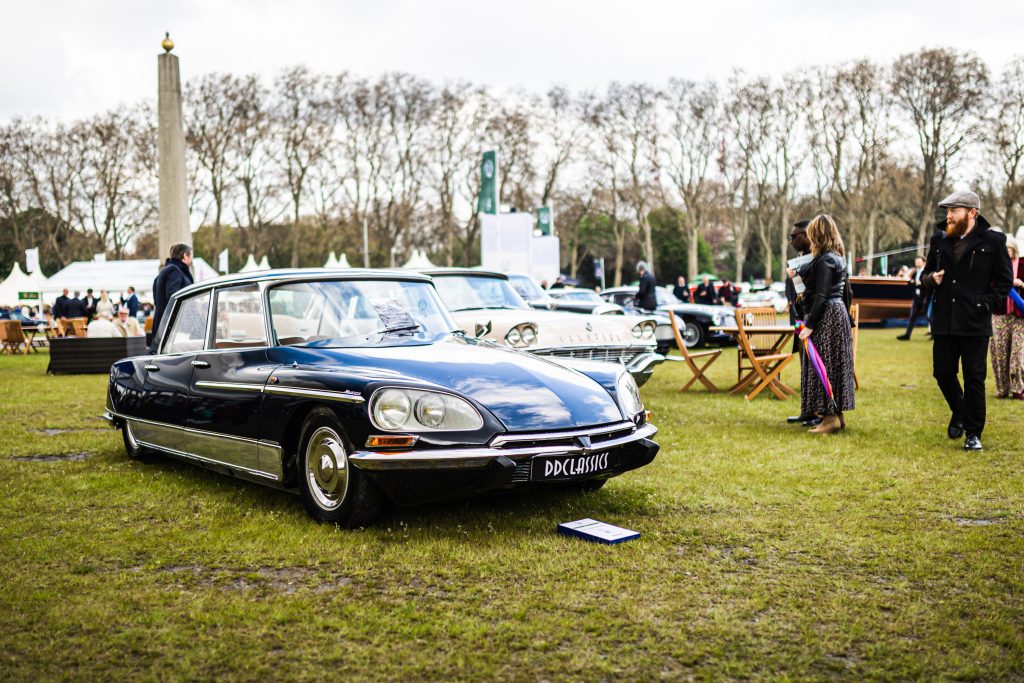 This Citroën DS Majesty was one of the highlights of DD Classics' collection. Bodied by Chapron, the Majesty was designed for people to be driven in, rather than to drive. A such, it features an extended steel roof, a more luxurious interior and painted wood effects inside. In the region of 27 are thought to have been built.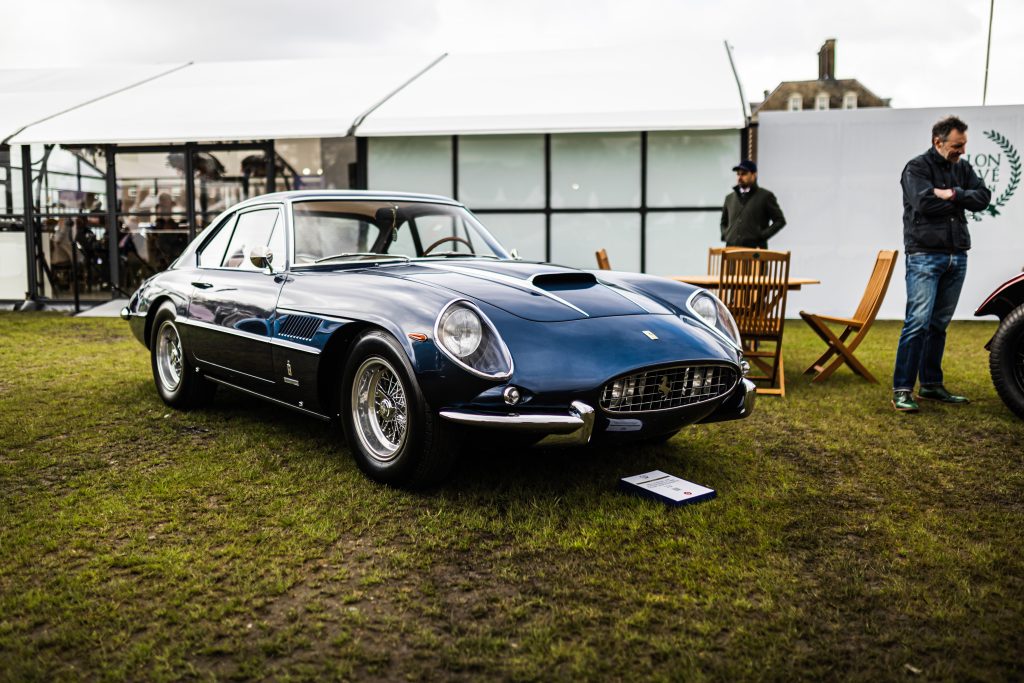 Girardo & Co brought along a 1962 Ferrari 400 Superamerica SWB Coupé Aerodynamico, one of eight Series I models to have been built with covered headlamps. The car was delivered new to Luigi Chinetti's Ferrari concessionaire on the US's east coast, and found its first home via CO Marshall Jr in Ohio. He kept the Ferrari for a decade, and it remained in the US until 1999, when it moved to Switzerland. It would remain there until 2003 (it was restored in 1993), at which point it moved to a collector in Atlanta, Georgia. It then passed into the collection of American racing driver and racing school founder Skip Barber in 2011. It's been in the current owner's collection since 2013, and features Ferrari Classiche certification.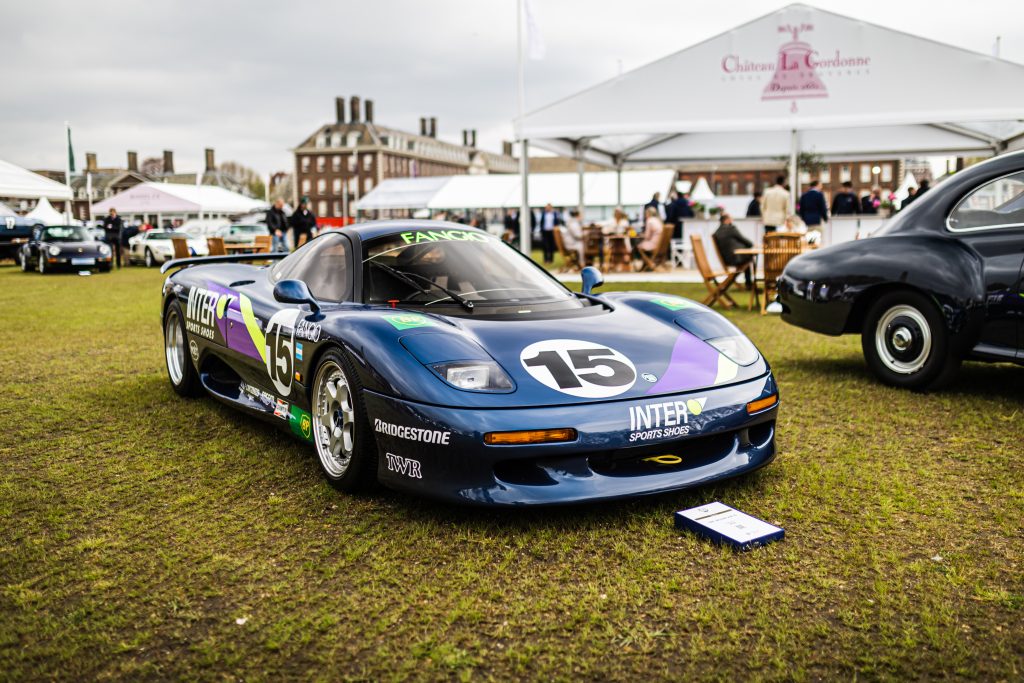 Selected Car Investments brought along this Jaguar XJR-15, one of 52 made. It was raced by Juan Manuel Fangio II (nephew of the legendary five-time F1 World Champion) in the Silverstone round of the 1991 Jaguar Intercontinental Challenge, and would later see Formula 1 winner John Watson get behind the wheel at Spa Francochamps.
Other Salon Privé London highlights included a 1961 Aston Martin DB4 GT exhibited by DD Classics, a 1972 Ferrari Daytona Spider exhibited by Joe Macari that's believed to have starred in the 1976 romantic drama A Star is Born, starring Barbra Streisand and Kris Kristofferson, a 1937 Bugatti Type 37 C Atalante courtesy of JD Classics, and an Alfa Romeo Giulietta SZ and transporter combination from Classic Motor Hub.
More details on the event can be found here.