Monterey Car Week is a feast for the senses, with events as diverse as the Pebble Beach Concours d'Elegance and Concours d'Lemons providing something to everyone's taste in sunny California.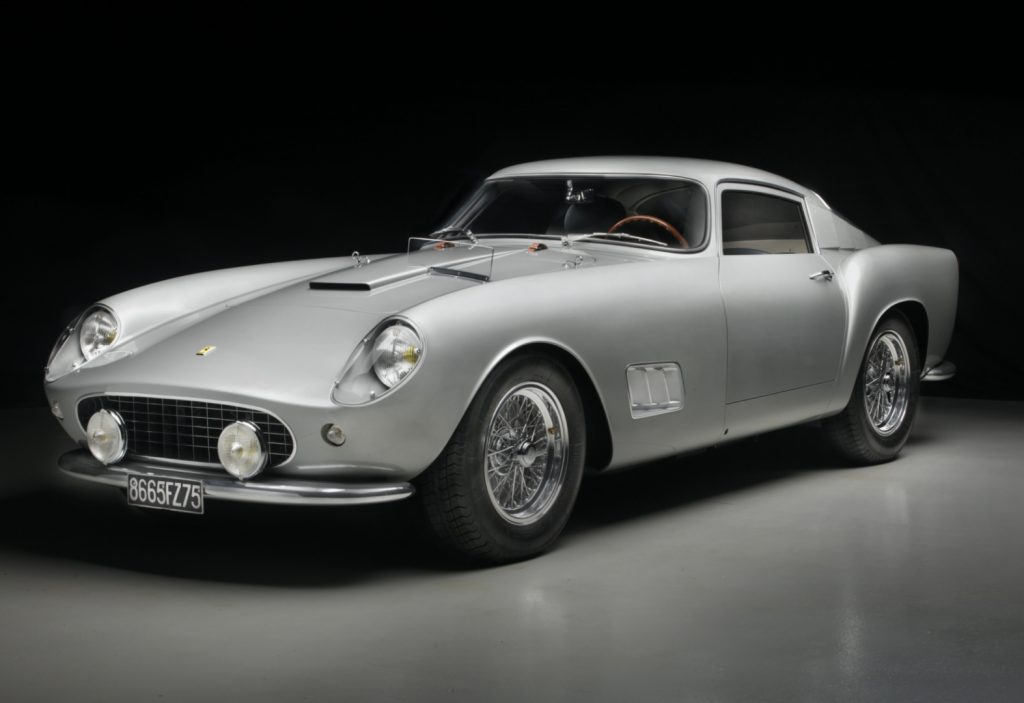 It's also the hottest time of the year for auctioneers, and this year is no different, with Bonhams, Broad Arrow, Gooding & Co, Mecum and RM Sotheby's all holding auctions between August 18 and 20.
We've pulled together some of the trends we've found from the pre-sale catalogues, plus lists of all the cars with a high estimate of more than $1m – apart from Mecum, which hadn't announced its estimates at the time of writing. All figures quoted are in US dollars.
Trends: Ferrari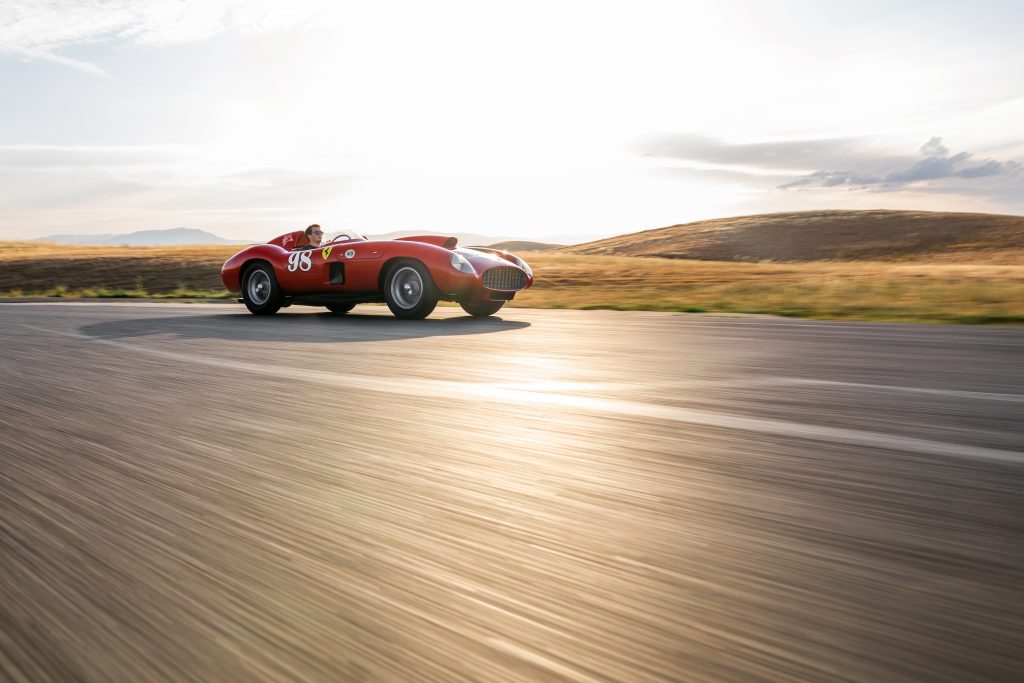 While there are the usual suspects such as modern classic hypercars and several 275GTBs across the auctions, there are several historic cars up for grabs – the majority of which are at RM Sotheby's. The model with the highest pre-sale estimate of the week also happens to be a Ferrari, and at RM Sotheby's – one of two factory-campaigned 1955 Ferrari 410 Sport Spider equipped with a 24-spark plug 4.9-litre V12.
It was campaigned by Juan Manuel Fangio at the 1956 1000km Buenos Aires, and driven extensively by Carroll Shelby between 1956 and 1957. It was also raced in period by Phil Hill, Eugenio Castellotti, Masten Gregory, Richie Ginther, Jo Bonnier, Bruce Kessler, Jim Rathmann and Chuck Daigh, taking 11 victories from 40 starts, with 19 total podium finishes, between 1959 and 1959. It's estimated at $25m-$30m.
Trends: 1930s cars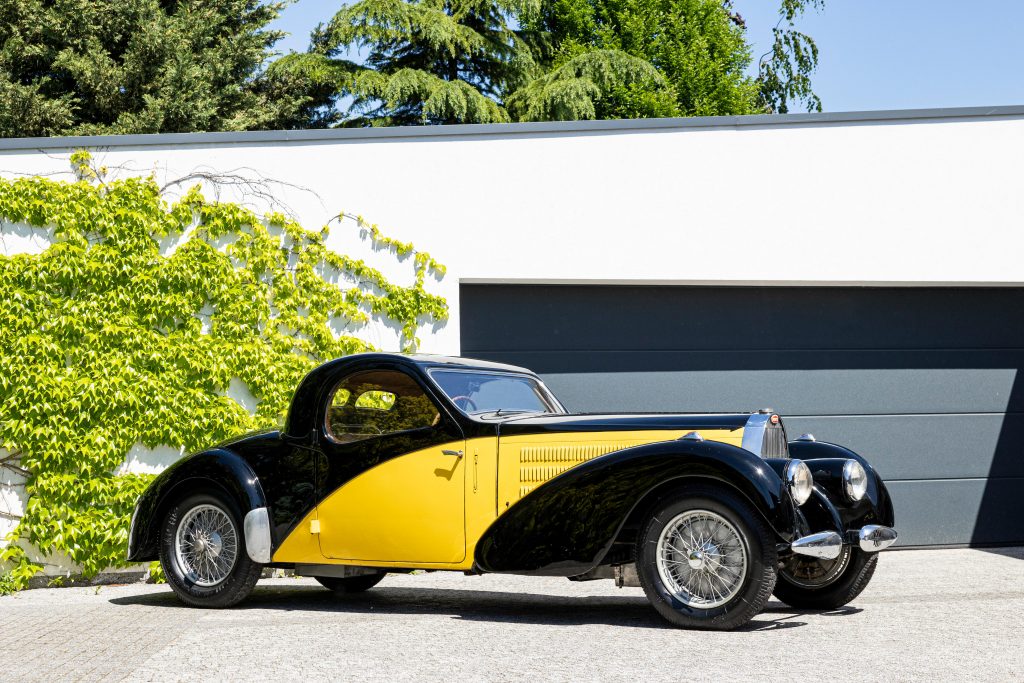 While there has been a lot of talk about modern hypercars and supercars, and you can certainly find those among the sales, their numbers are dwarfed by the sheer number of inter-war machinery from across the globe. While it's understandable to an extent – the Pebble Beach Concours d'Elegance is the star event and tends to favour cars from this era – it's still a surprise to see so many 1920s and 1930s cars wheeled out in one go. There are some particularly interesting battles to be had between auction houses, with Bonhams estimating its 1938 Bugatti Type 57 Atalante at $2.8m-3.4m, while Gooding estimates its Type 57SC at $10m-12m. There are a further three Type 57s to choose from, too.
Trends: Sizzlers from Stuttgart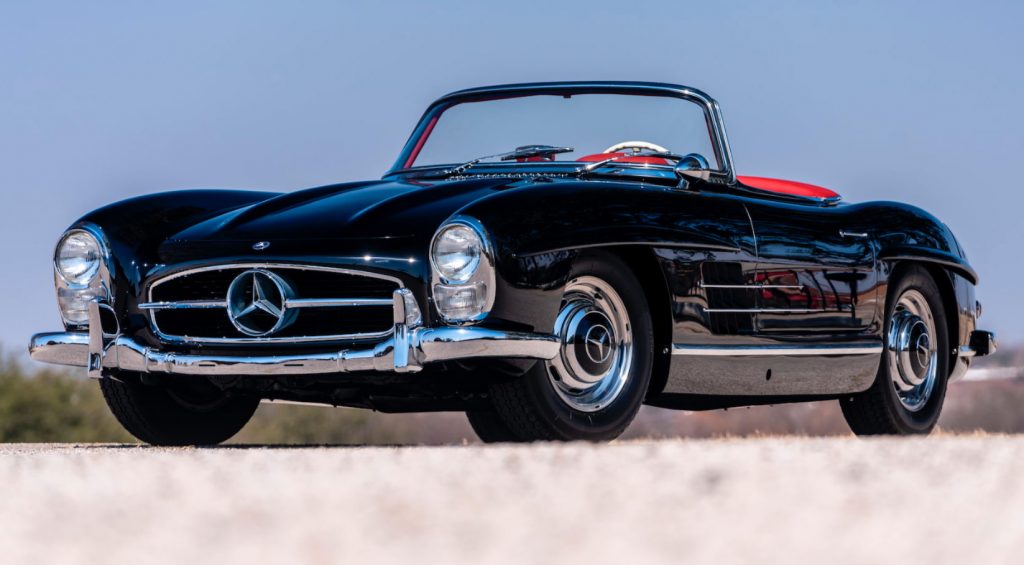 Just 12 months after a Mercedes-Benz 540K's win at Pebble Beach last year, this landmark model makes up a large proportion of the cars on sale across the auctions, with seven 500 and 540s at RM Sotheby's alone.
However, you are really spoiled for choice if you want a 300SL in either Gullwing or Roadster form, with every auction house offering at least one – and in a stark contrast to the usual silver shades, red appears to be the predominant hue. Demand for 300SLs has been strong for a number of years, but the Uhlenhaut Coupé sale has further developed interest in the 300SL. Could the market be saturated, with 13 cars on offer over such a small amount of time?
Still, if you've got $5m-7m, RM Sotheby's has a super-rare alloy-bodied Gullwing up for grabs.
Trends: Prototypes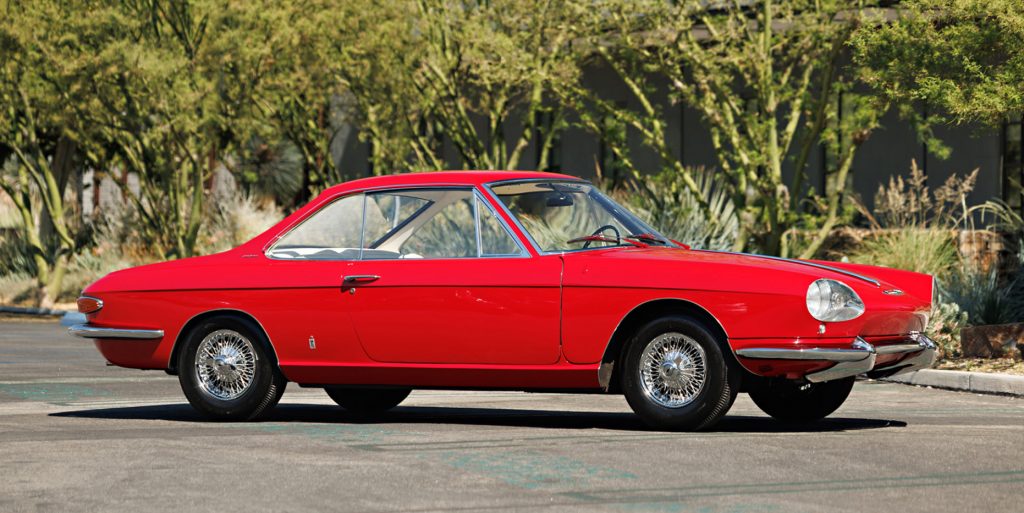 One of the more interesting trends that has developed in collecting circles this year is of prototypes. With modern hypercars, let alone supercars, produced in ever-greater numbers, there's a clamour for the ultra rare – which has been evidenced by the excitement over the Ferrari LaFerrari prototype at RM's Monaco sale earlier this year.
While that car was unsold, Mecum has three LaFerrari prototypes up for grabs, plus a Ferrari F12tdf development car, and there are further rarities to be seen, such as the Ferrari 365GTB/4, Maserati Ghibli and Maserati 3500 Vignale Spyder at RM, plus the one-off Pininfarina design concept for the Chevrolet Corvair up for grabs with Gooding & Co. Held in Pinin Farina's private collection for 35 years, this 1963 Geneva Motor Show Star is estimated at between $300,000 and $500,000.
Dates for the diary
Bonhams: August 19 www.bonhams.com
Broad Arrow: August 18 www.broadarrowauctions.com
Gooding & Co: August 19 and 20 www.goodingco.com
Mecum: August 18-20 www.mecum.com
RM Sotheby's: August 18-20 www.rmsothebys.com
Top 25 auction cars by estimate *
*Not including Mecum, because estimates weren't released at the time of writing
| | | |
| --- | --- | --- |
| Car | Price ($) | Auctioneer |
| 1955 Ferrari 410 Sport Spider | 25m-30m | RM Sotheby's |
| 1937 Bugatti Type 57C Atalante | 10m-12m | Gooding & Co |
| 1937 Mercedes-Benz 540K Special Roadster | 9m-12m | RM Sotheby's |
| 1958 Maserati 450S | 9m-11m | RM Sotheby's |
| 1938 Talbot-Lago T150C SS Teardrop Coupé | 9m-11m | RM Sotheby's |
| 1924 Hispano-Suiza H6C Tulipwood Tornado | 8m-12m | RM Sotheby's |
| 1953 Ferrari 375MM Spider | 8m-10m | RM Sotheby's |
| 1957 Ferrari 500TRC Spider | 8m-10m | RM Sotheby's |
| 1931 Bentley 8 Litre Sport Tourer | 7m-9m | Gooding & Co |
| 1930 Bentley 4.5 Blower | 7m-9m | Gooding & Co |
| 1966 Ferrari 275GTB/C | 7.5m-9m | RM Sotheby's |
| 1958 Ferrari 250GT LWB California Spider | 7m-8.5m | RM Sotheby's |
| 1939 Mercedes-Benz 540K Sindelfingen Special | 7m-8m | Broad Arrow |
| 2007 Porsche RS Spyder Evo | 6m-8m | Gooding & Co |
| 1998 Ferrari F300 | 6m-8m | RM Sotheby's |
| 1954 Ferrari 375 America Vignale Cabriolet | 6.5m-7.5m | RM Sotheby's |
| 1957 Ferrari 250GT LWB Berlinetta | 6m-7m | Broad Arrow |
| 1958 Ferrari 250GT Cabriolet Series I | 6m-7m | RM Sotheby's |
| 1955 Mercedes-Benz 300SL Alloy Gullwing | 5m-7m | RM Sotheby's |
| 1950 Ferrari 166MM Berlinetta | 5.5m-6.5m | Gooding & Co |
| 1959 Ferrari 250GT LWB Berlinetta TDF | 5m-6m | RM Sotheby's |
| 1933 Alfa Romeo 8C 2300 Cabriolet | 4m-6m | RM Sotheby's |
| 1959 Porsche 718 RSK | 4.5m-5.5m | Gooding & Co |
| 1999 Ferrari 333SP | 4.5m-5.5m | Gooding & Co |
| 1995 Ferrari F50 | 4.5m-5.5m | Gooding & Co |