WORDS: NATHAN CHADWICK | PHOTOGRAPHY: RM SOTHEBY'S
The fifth Bugatti Type 57SC Atalante built is being put up for auction by RM Sotheby's in September.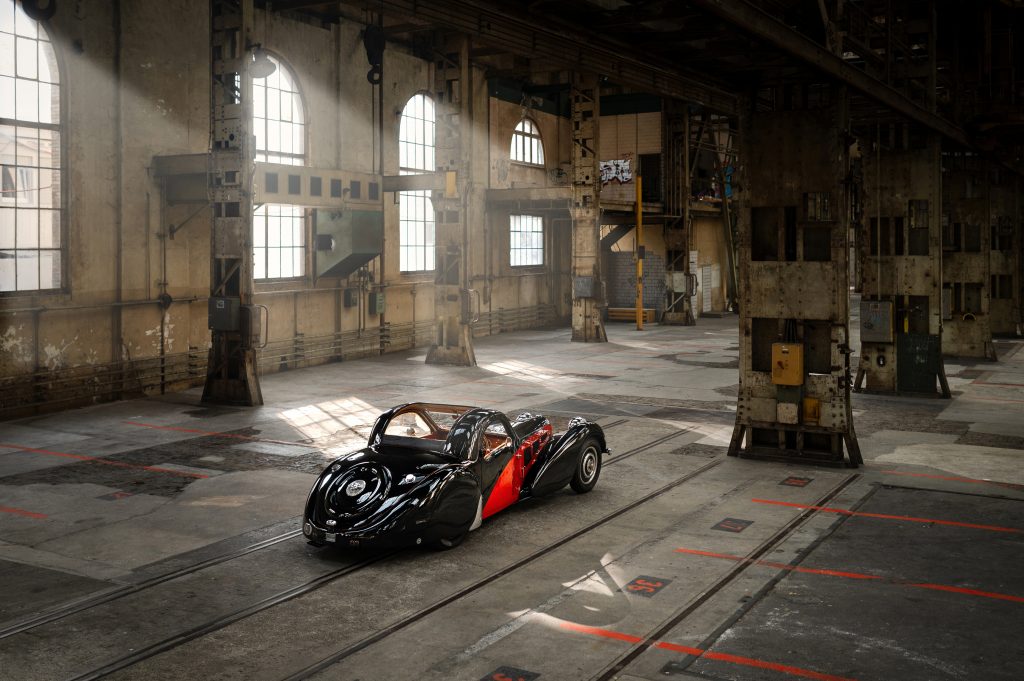 The Atalante is one of the most desirable Bugatti models, because it was designed by Jean Bugatti in a two-seater sports coupé style, and is the rarest bodystyle of the four offered by Bugatti. A development of the 1935 Aerolithe Coupé and Type 57 Atlantic; the latter was difficult to build. The refinement into the Atalante saw the introduction of a recessed spare tyre on a separate boot area, a flat windscreen and full-sized doors. Jean Bugatti finished off the look with a two-tone colour scheme that showed off the French curve perfectly. Each car was built to order, and no two are alike.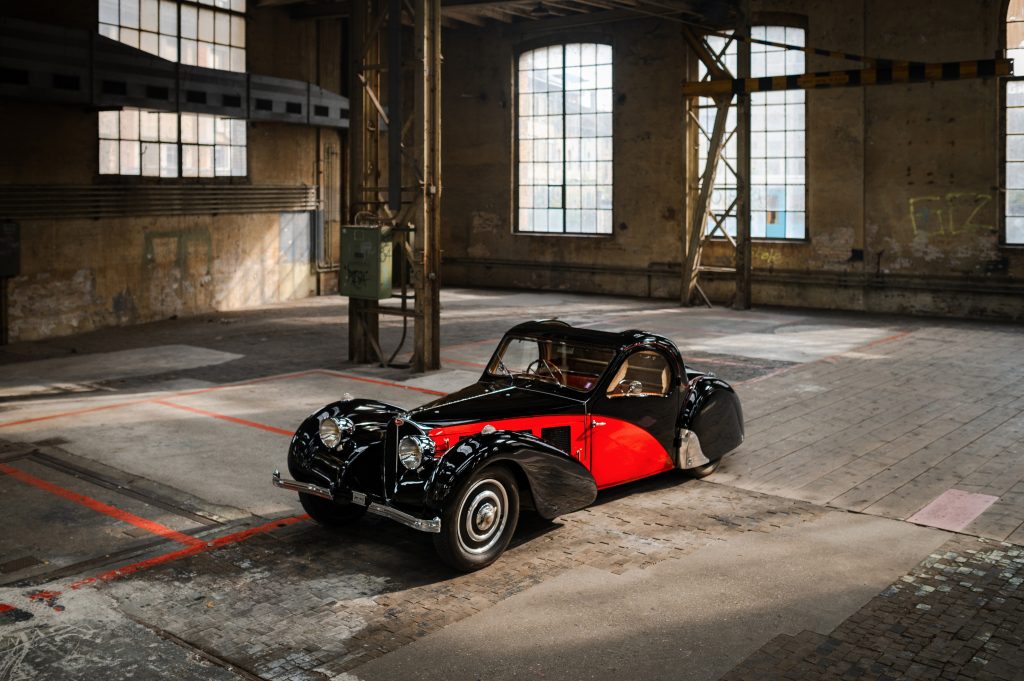 The chassis was derived from the Type 57S, which was used to great effect in the Le Mans 24 Hours of 1937 – Jean-Pierre Wimille and Robert Benoist took a famous victory, and Wimille would repeat the feat with Pierre Veyron two years later in a Type 57 Tank.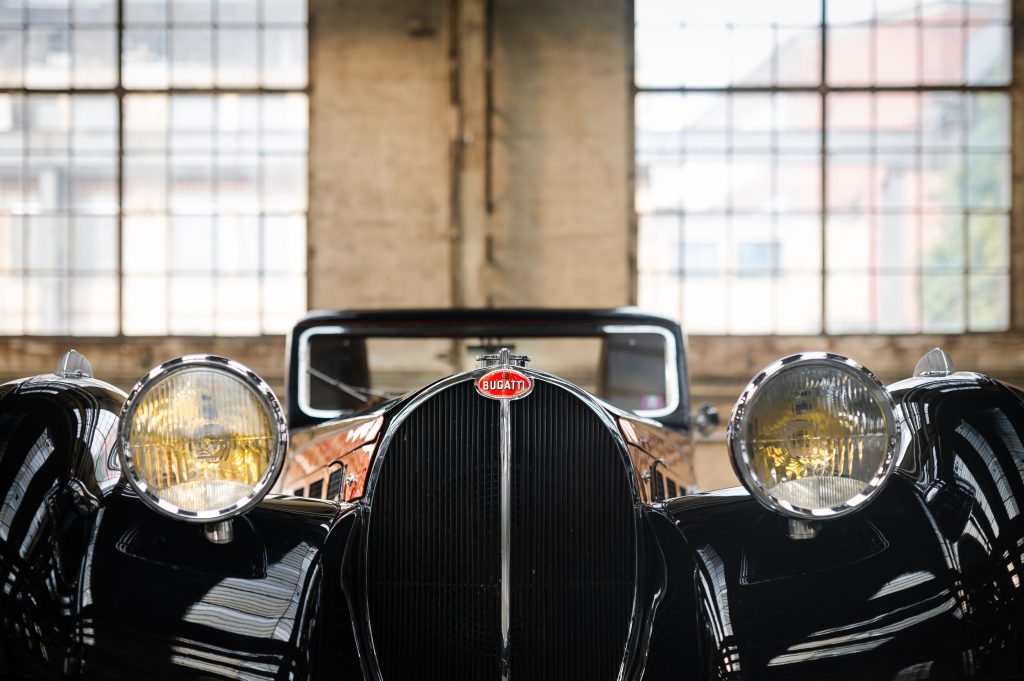 The Atalante sat lower than a normal Type 57, made possible by gondola-shaped frame rails; not only did this provide a better centre of gravity, but it was lighter, too. Other novel items included the front suspension, which was semi independent with a two-piece hollow axle. This was held with a central collar with knurling, which when paired with de Ram dampers, provided immediate comfort from rutted roads via a complex and expensive system of multi-plate discs and hydraulic pressure.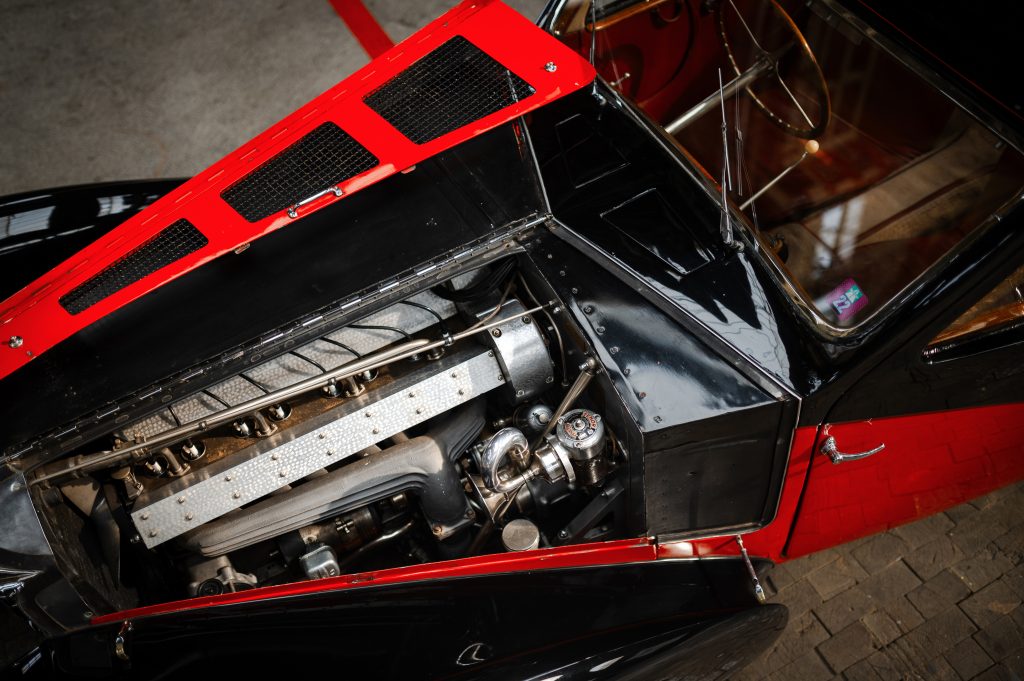 The 3.3-litre straight-eight was upgraded for the Atalante with know-how gleaned from the firm's Grand Prix cars. It used dry-sump lubrication to allow the engine to sit lower in the chassis for better weight distribution and to keep the oil flowing in uncorrupted fashion during vigorous cornering. More than 200bhp could be achieved by the fitment of a Roots-type supercharger, which gave the so-equipped cars the moniker Type 57SC. Some were equipped with the supercharger straight from the factory, while others had the item retrofitted.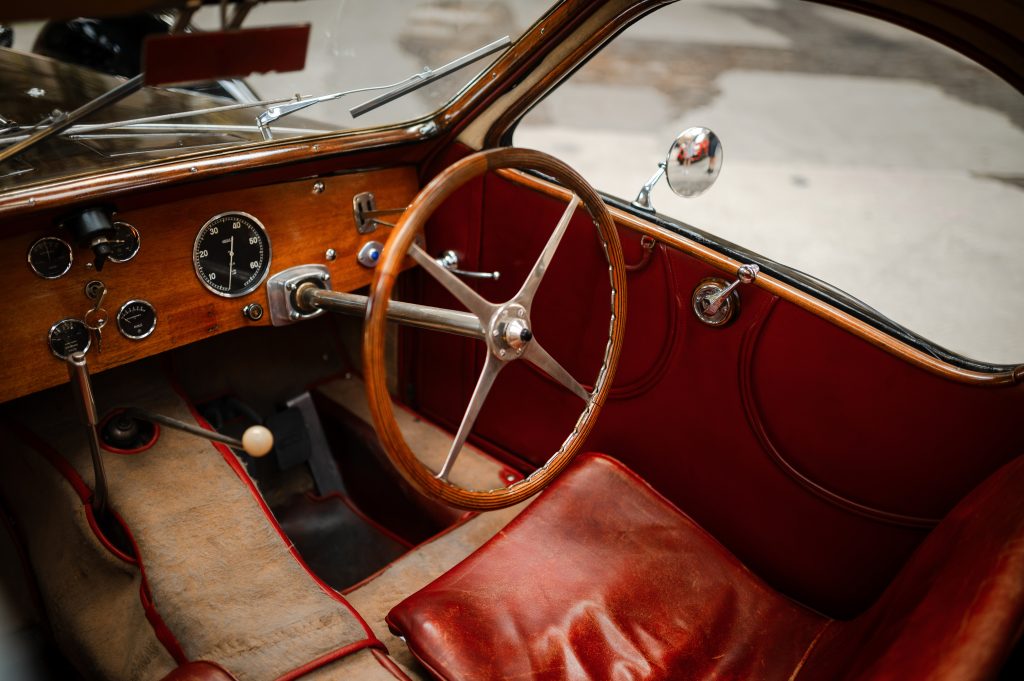 This example, chassis 57384, was the fifth built out of 17 Atalantes constructed at Molsheim before the start of World War Two. It was built in 1936, and its first French owner specified an optional roll-back sliding roof. At some point they also fitted the car with a supercharger and other upgrades to bring it to 210bhp SC specification.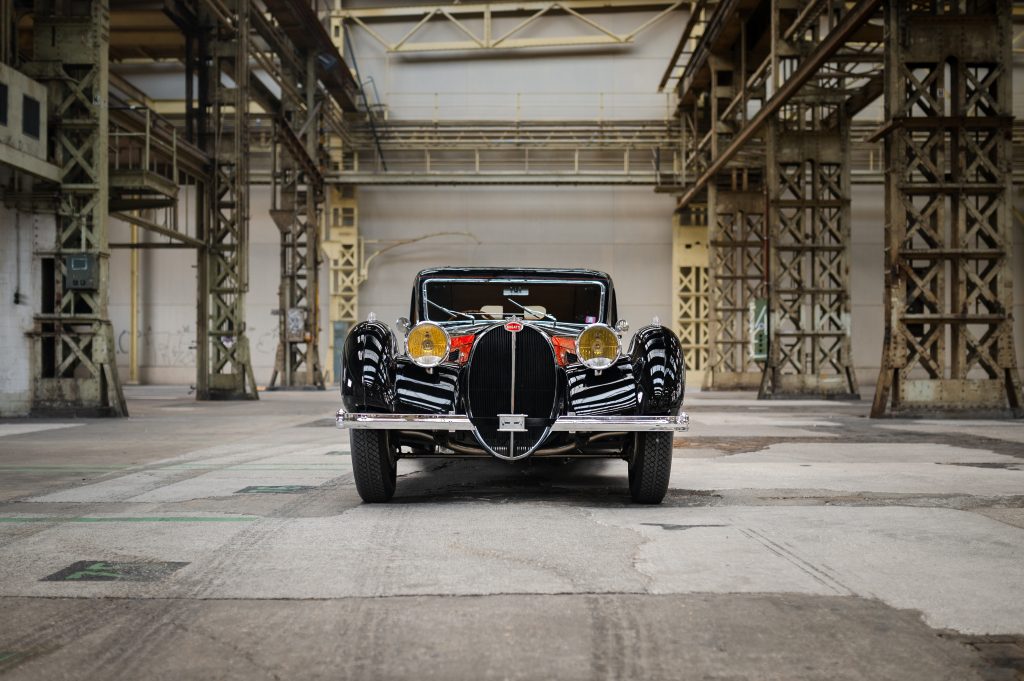 It's described as being in highly original condition, and has been enthusiastically enjoyed by a Swiss enthusiast over the past 20 years. It's due to be auctioned at RM Sotheby's St Moritz sale on September 9, 2022, and an estimate hasn't been released. A similar example, chassis 57502, reached £7.85m via Gooding & Co in 2020. More details here.