WORDS: ELLIOTT HUGHES | PHOTOGRAPHY: LOTUS CARS
Lotus has heralded its return to the pantheon of international motor sport by unveiling its all-new Emira GT4 race car, with a thrilling launch and demonstration event at the marque's hallowed test track in Hethel, Norfolk.
The Emira GT4 is the latest model to be released under the company's Vision80 strategy – a ten-year plan designed to increase the production, profitability and diversity of its line-up before its 80th birthday in 2028.
Part of this strategy was the formation of the Lotus Advanced Performance (LAP) division, which is dedicated to creating bespoke and experimental models in a similar philosophy to the Q and MSO arms of Aston Martin and McLaren. The Emira GT4's release marks Hethel's first model developed under LAP's expertise.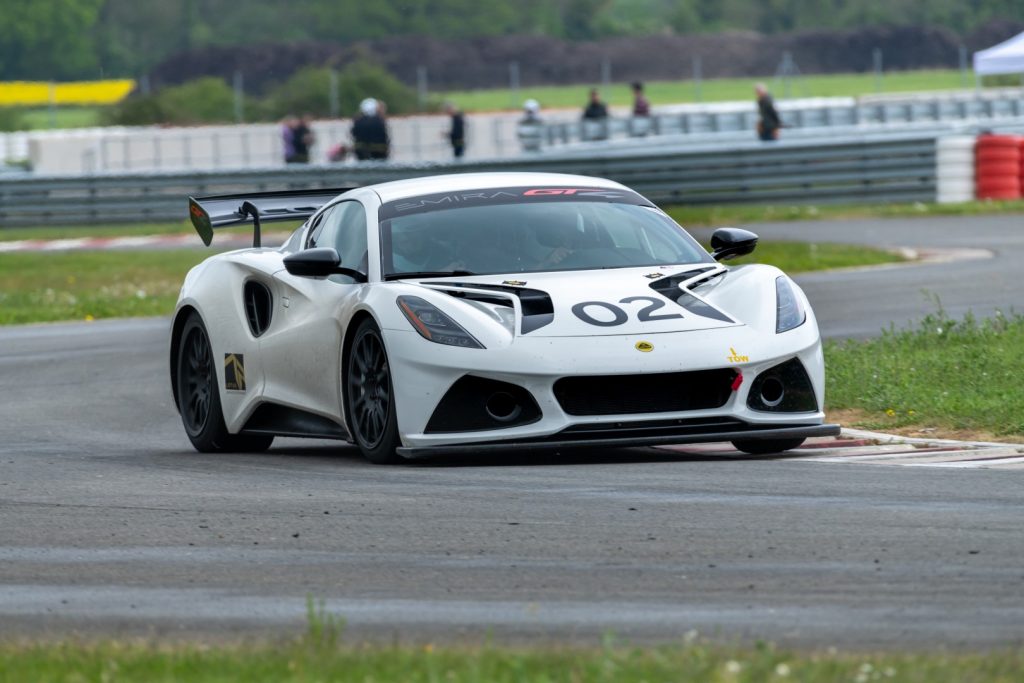 "Vision80 will move Lotus from being a niche sports car maker to a premium performance car manufacturer that is globally recognised," explains Lotus executive director Simon Lane. "Lotus Advanced Performance is spearheading that strategy and the breadth of activities we're undertaking.
"Lotus's commitment to motor sport is world renowned, and is one of the key elements of enhanced customer engagement within this recently launched division of the business. We have exciting plans for Lotus Advanced Performance – there is much more to come."
Therefore, the Emira GT4 embodies the Vision80 philosophy in more ways than one: it represents both the company's return to international motor sport, and the engineering capabilities of Lotus Advanced Performance.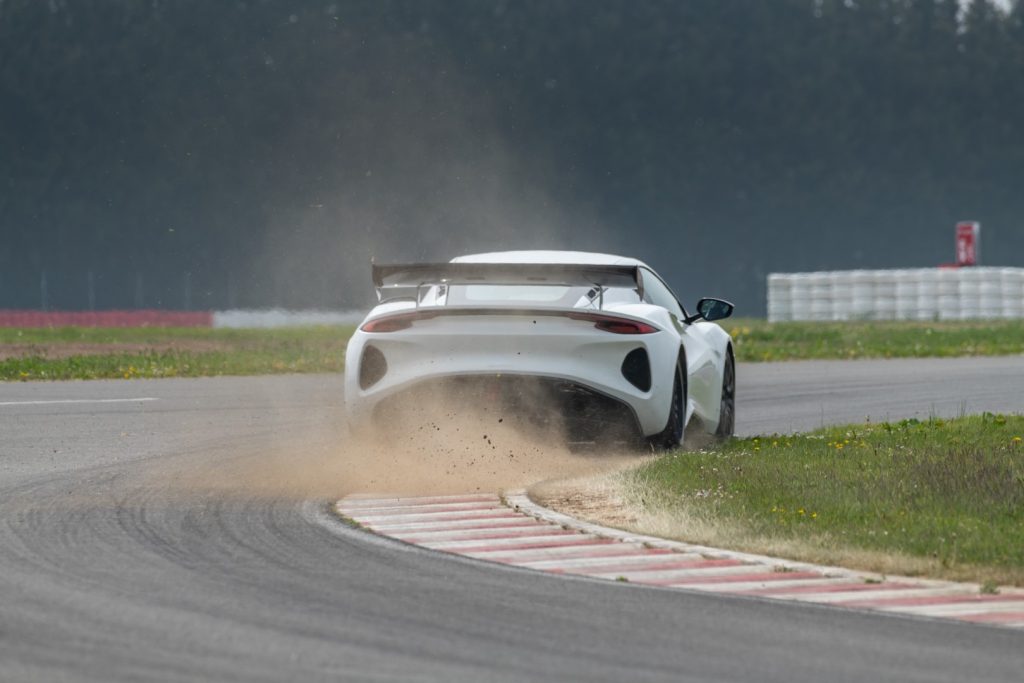 "A lot has changed: we've built three new factories, two of them in Hethel and one in Norwich. We have capital investment, new staff, new processes and new management; there is nothing that hasn't changed," Lane points out. "We even had to put in a new high-voltage line just to give us the power we needed to build the cars, so it's exciting times."  
Although the company has changed dramatically since being acquired by Chinese car maker Geely in 2017, head of vehicle attributes Gavan Kershaw has ensured his decades of expertise were used to keep the Lotus DNA intact in the Emira and Emira GT4.
"I've been at Lotus for 33 years, and I can remember building Doc Bundy's car and Zanardi's GT1 Esprit with George Howard Chapel," Gavan says. "We knew the Emira was going to go racing from the start, so about 40 percent of the GT4 is carried over from the road car, which shows Lotus Advanced Performance had a great platform to build on."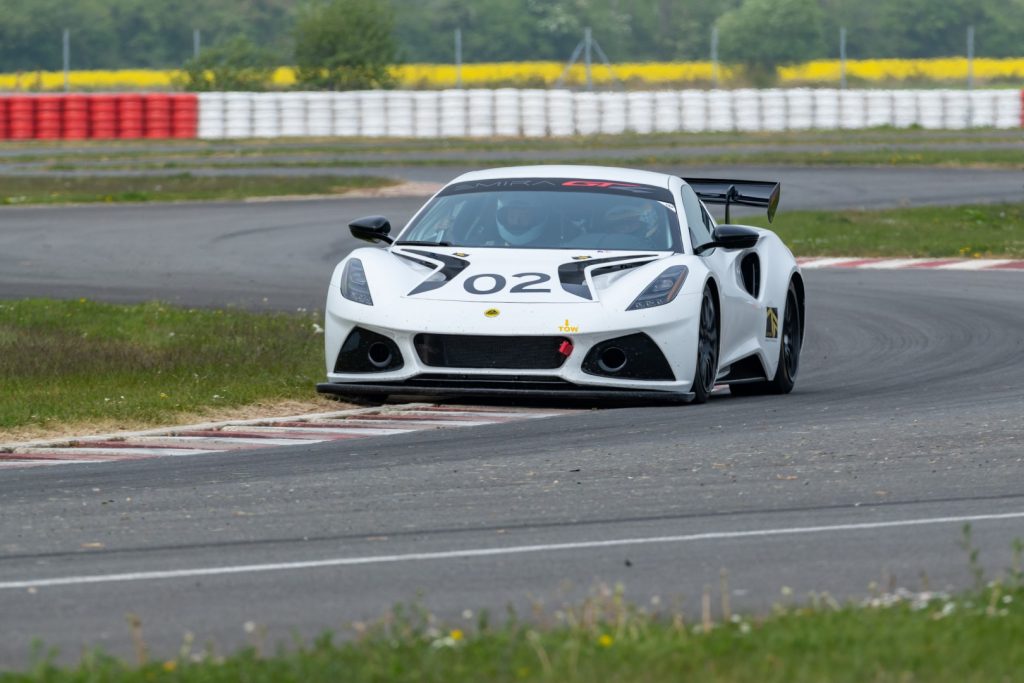 With Gavan's knowledge imparted and the platform developed, LAP honed the performance and reliability of the various GT4 upgrades around the undulating bends of the Algarve International Circuit in Portimao, Portugal. The result is a fully homologated race car fitted with a raft of lightweight components that were developed in collaboration with high-performance specialist RML Group.
This begins with the GT4's engine, which is ostensibly the same 3.5-litre supercharged Toyota V6 as is found in the standard Emira. Unlike the road car, however, the Emira GT4 is fitted with a dry sump, Motec engine management and high-performance Harrop TVS 1900 Roots-type supercharger. Maximum power and rev limit are dependent on a race series's specific balance of performance requirements, but 400bhp and 7200rpm are the quoted figures.
As a thoroughbred race car, the GT4 will not be available with a manual transmission. Instead, a motor sport-spec Xtrac six-speed paddleshift sequential is tasked with sending the car's power to the rear wheels through a limited-slip differential.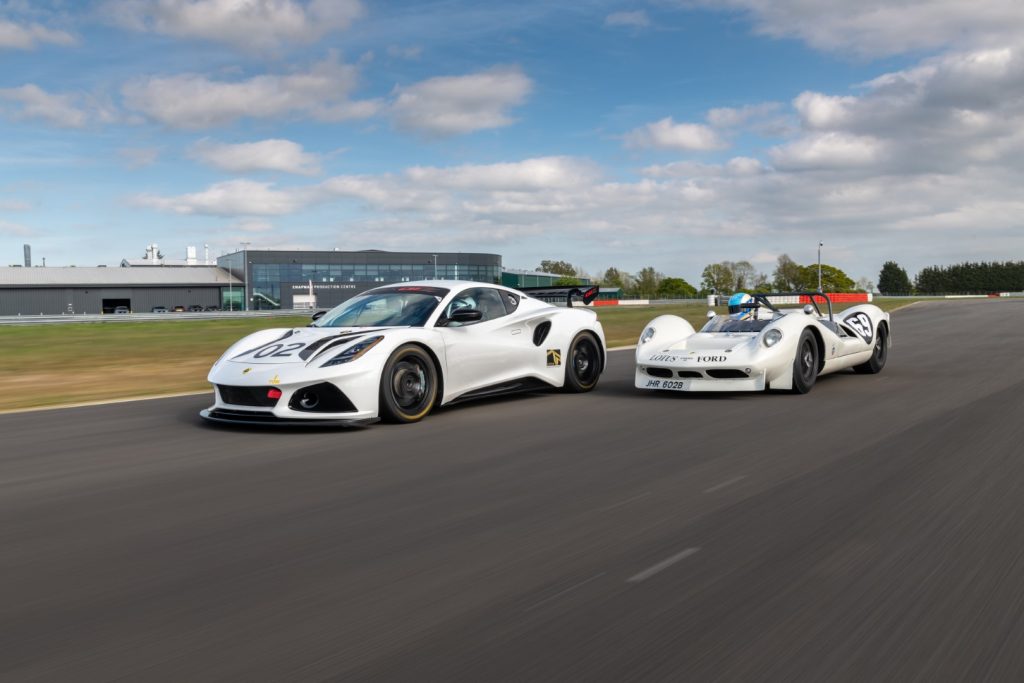 The car's powertrain is complemented by lightweight composite bodywork that, alongside a stripped-out interior, contributes to the GT4's impressive 1300kg (dry) kerbweight. Handling and grip are further enhanced by an aggressive aerodynamic package that features a large rear wing, diffuser and flat floor. Two-way Öhlins TTx dampers, competition-spec brakes and sticky Pirelli slicks encompass the upgrades to the car's suspension, brakes and tyres.
Lotus race programme manager Richard Selwin is elated with the results: "We're delighted with how the Emira GT4 programme has progressed. We have an appealing spec and a level of performance that is going to thrill both customers and spectators around the world. I believe that in the Emira GT4 we have a car that promises to be more than competitive."
A date and location for the Emira GT4's racing debut have not yet been announced, although Hethel will be hoping it can add to the firm's impressive tally of seven Formula 1 Constructors' titles, six Drivers' Championships and the famous Indy 500 victory achieved by Jim Clark.
The Emira GT4 is priced at £165,000 excluding local taxes and delivery charges. For more information and to make an order enquiry, click here.