WORDS: TRINITY FRANCIS | PHOTOGRAPHY: BEN MIDLANE AND CONCOURS OF ELEGANCE
To celebrate the 100-year anniversary of Dorothy Levitt's passing, the inaugural Levitt Concours made its place at the tenth Concours of Elegance. This was a concours feature with a twist; the line-up was exclusively female enthusiasts and collectors. 
Levitt was regarded as the first female British racing driver, nicknamed 'The Fastest Girl on Earth'. And under Selwyn Edge's wing at Napier Motors, her racing career began in 1903. Just two years later in 1905, she set the first female Land Speed Record, in a Napier at 80mph.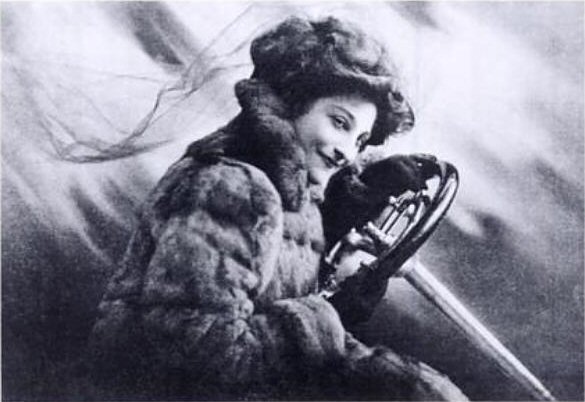 The record didn't stand for long, though, because Levitt topped it the following year, reaching 91mph. Among her speed records she also set what is believed to be the first Water Speed Record, at 19.3mph in 1903. But it wasn't enough for Levitt to conquer just land and water, because later in life she trained to be a pilot to chase new accolades in the air. 
Among her racing achievements on land, Levitt set the record for the longest drive by a woman. She travelled from London to Liverpool and back in two days, covering over 400 miles and averaging a speed of 20mph. 
One of her secrets for the success of that journey was taking her Pomeranian dog Dodo with her, explaining: "If you are driving alone, a dog is great company." At the time, this was just an average week of motoring for Levitt squished into two days, as she was generally doing around 400 miles a week "in all conditions of weather — all sorts of cars and all sorts of places".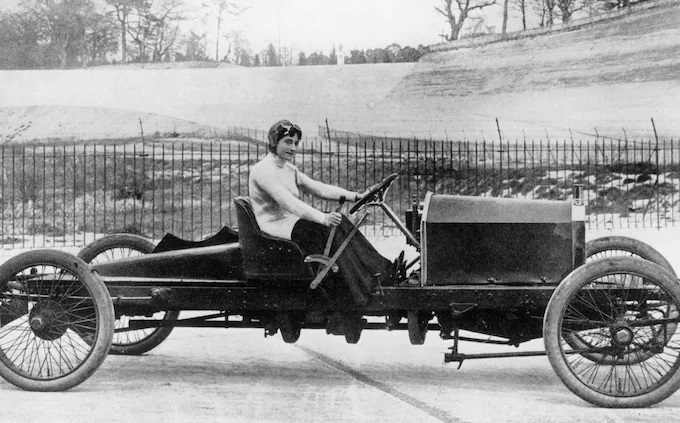 This experience was penned in Levitt's 1909 book entitled: The Woman and the Car: a Chatty Little Handbook for All Women who Motor or Want to Motor. The book covers everything from car maintenance to the most suitable clothing to wear while driving. It is full of Levitt's top tips for her fellow female motorists, and for the time period the book helped to make motoring more approachable for women. 
A key bit of advice from the book was to carry a mirror in the car, not just to check your hair after a drive but to use as a rearview mirror. This is thought to be one of the first instances where the rearview mirror was seen, because they were introduced by manufacturers in 1914, five years later. 
A lot of Levitt's wisdom is still applicable today, such as: "Never take it for granted that the other driver will certainly do the right thing." And "whilst driving, always keep a cool head," which is perhaps not always something the modern motorist is very good at.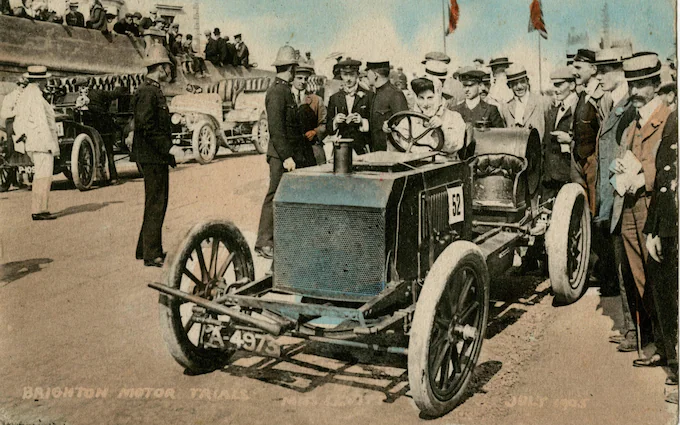 Something that might not be as appropriate for the 21st century was "if you are going to drive alone in the highways and byways, it might be advisable to carry a small revolver. I have an automatic 'Colt', and find it very easy to handle, as there is practically no recoil — a great consideration to a woman." She thankfully never had an occasion to use it, but said she would rather be safe than sorry.
So, with no revolvers or dogs (unfortunately) in tow, the Levitt Concours began at the Guards Polo Club in Windsor. Against the dewy backdrop of the polo field prepping for its Saturday fixture, the rumble of classic engines filled the air and the Concours tour started lining up.
There was almost everything present, from a pearlescent-grey 1960 Ferrari 250GT to an elegant 1938 Bentley Sedanca Coupé and a dose of American muscle in the form of a 1968 Chevrolet Camaro Z28.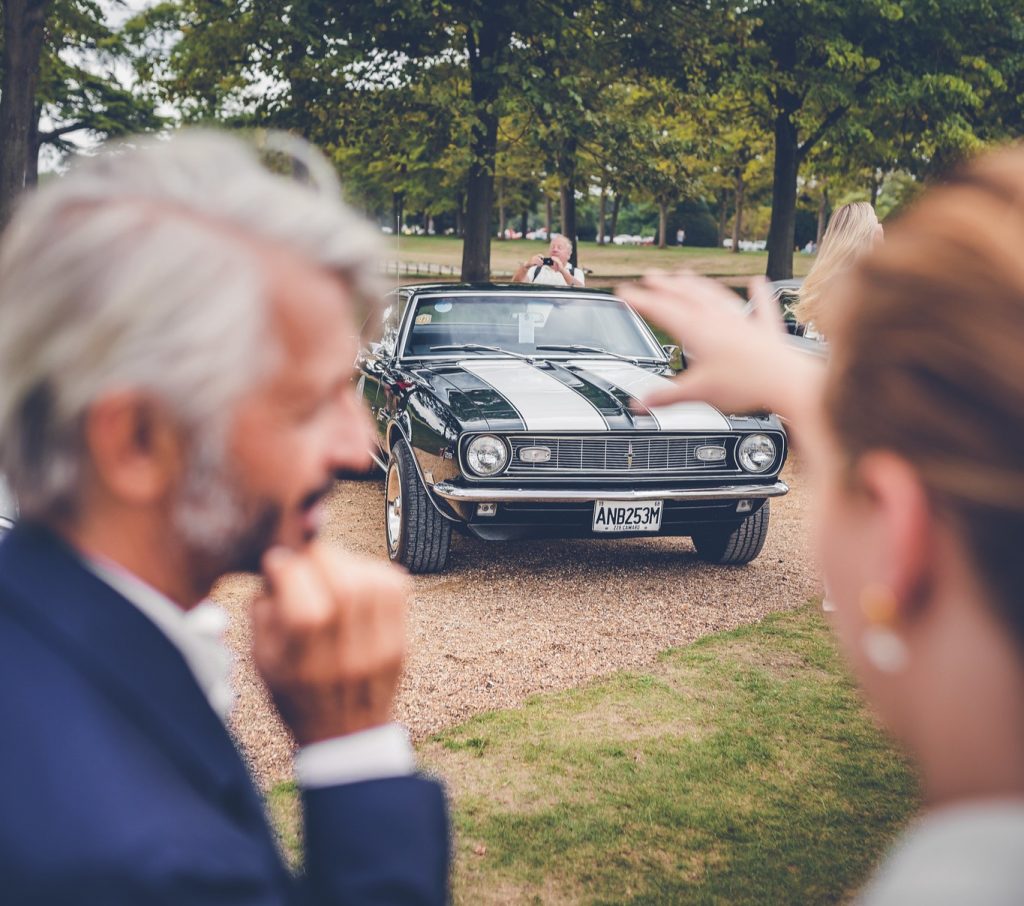 After a quick golf cart ride to the club house, everyone was keen to grab a coffee and get on the road. We were all issued with a booklet of directions for the scenic route to Hampton Court Palace. There were 40 directions in all, most of which were roundabouts and, with my navigator otherwise occupied hanging out the window taking photographs, we were both impressed we didn't get lost. 
Others weren't as fortunate… the hour-long route took closer to three hours for some, as the route ended up littered with breakdowns and wrong turns along the way. But it wouldn't be a classic car tour without someone stalling or breaking down. Through the towns and villages, the classic convoy drew a lot of attention – with kids pointing and staring, and adults reminiscing about the cars they recognised from their childhood.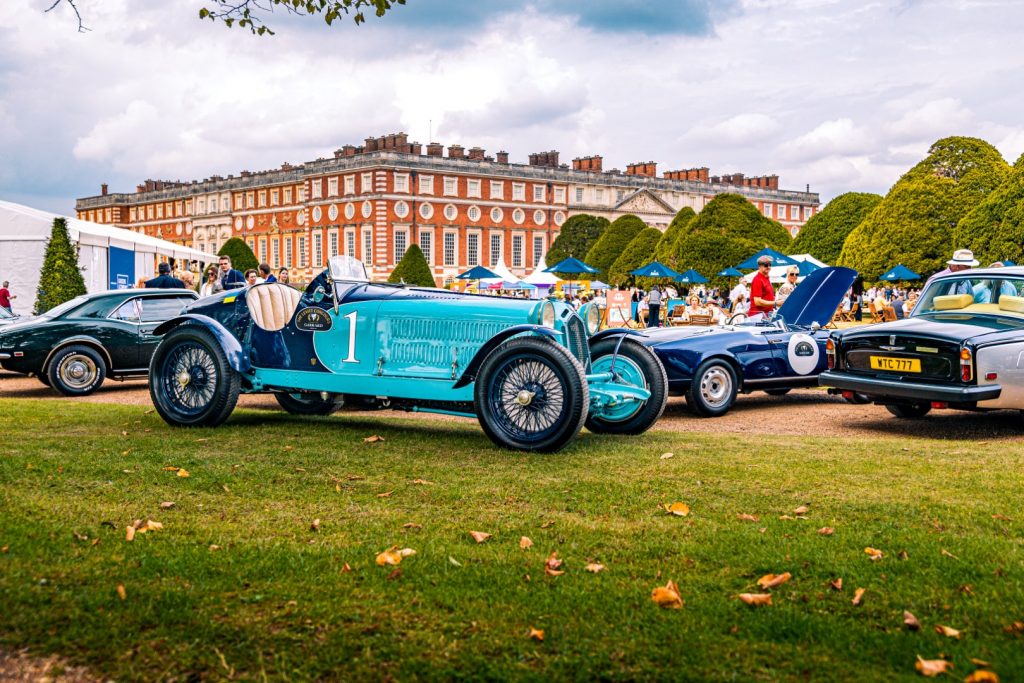 Once we made it through the gates at Hampton Court, it felt like we had gone back in time. In the vast grounds of the Palace the convoy cut a path to the East Front Garden to take its place as part of the Concours of Elegance. 
The Levitt Concours completed a spectacular array of unique cars. But it stood out because the owners were there to talk about their cars. The rest of the event used QR codes to give more information about the vehicles, but speaking to the owners and hearing their stories was what brought the history of the cars alive.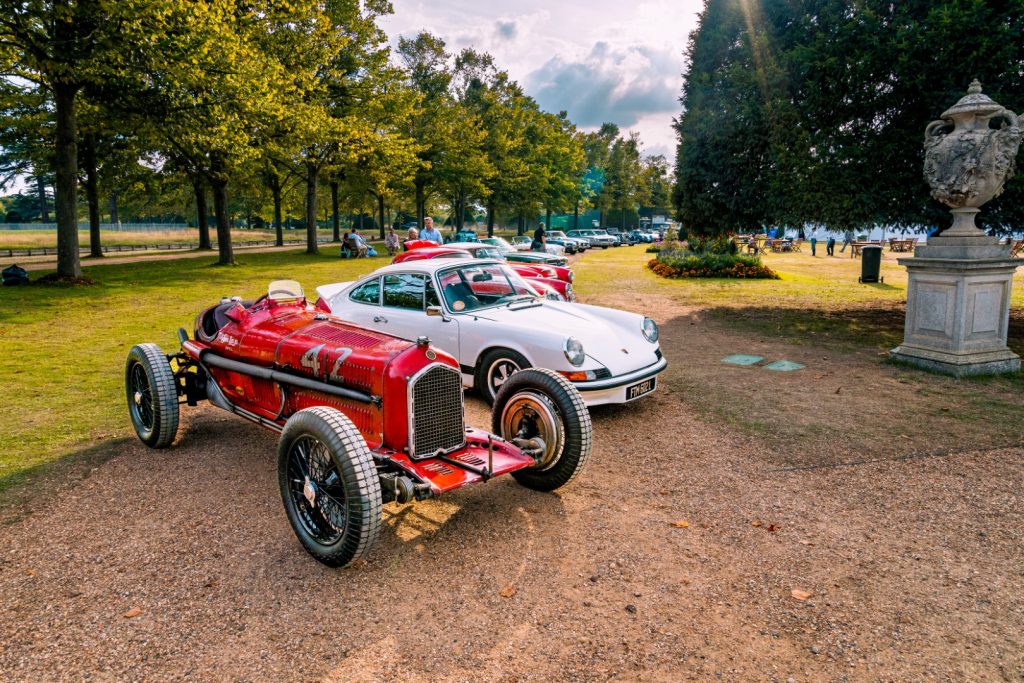 The story of the day that captured everyone's attention was Jennie Taylor's 1932 Alfa Romeo Tipo B Monoposto. Jennie's Alfa was originally made for Enzo Ferrari, and was part of his racing team for a few years before it was sold to a Spanish Count. Apparently he fancied himself as a racing driver, and stole his aunt's jewels to buy the car. 
He was, of course, arrested for theft, but his very forgiving aunt didn't press charges, so he was reunited with the Alfa and forged a career as a racing driver. Not a very successful one mind, but the car was built for racing so even if it didn't triumph during his ownership, it has been racing almost consistently for 90 years. After the Count realised his racing career wasn't going anywhere, the car was sold to a business man in Indianapolis to race in the Indy 500. 
In America it had an additional fuel tank installed so it could complete the 500-mile race, and its owner at the time, Don Lee, installed what is thought to be one of the first pits-to-car radios. He ran a communications company, and thought this would be the easiest way to keep in touch with the driver and get updates on the condition of the car in real time. His name still adorns the patinated red paintwork.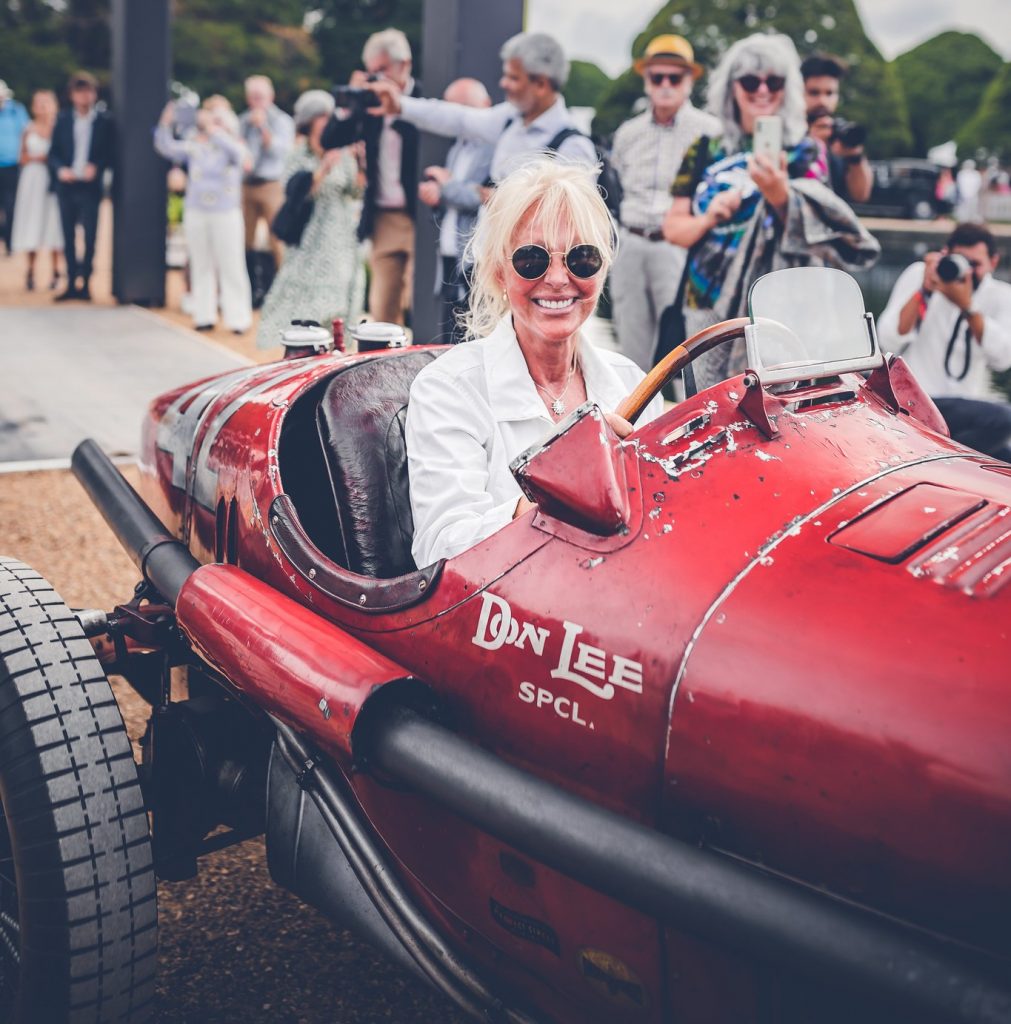 After the Alfa was brought back to Europe, Jennie bought the car around 20 years ago and has raced it ever since, regularly featuring at Goodwood and the like. She said "she's very, very, very quick, the gears are between my legs, so she's quite tough to drive. She's very quick going straight, but she doesn't like doing corners."
As with Dorothy Levitt, Jennie's love for cars started at a young age. She recalled her first memory of liking cars: "When I was about four, I was standing at our gate and said, 'Oh, the doctor's got a new car, I love it!' And it was a Jaguar, and I was really crazy about this car." 
The judges felt she embodied the spirit of Dorothy Levitt, so Jennie and her Alfa were awarded first place at the inaugural Levitt Concours. It wasn't a surprise when the Alfa pulled up on the concours stage, partly because of the incredible story but mostly because you can hear it from a mile away. Up close, it's deafening!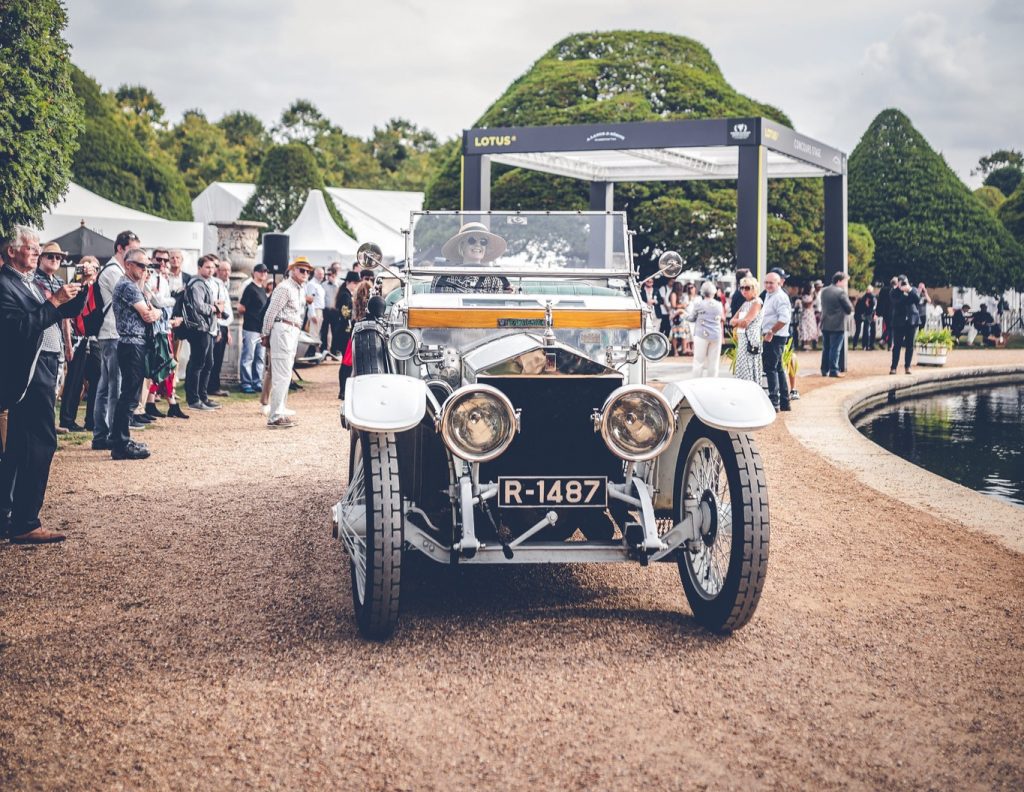 In second place came Katie Forrest's 1912 Rolls-Royce Silver Ghost. An incredible example of an early Ghost with all original bodywork. It has been owned by just two families over the past 110 years. Katie now cares for and maintains the Ghost, documenting her progress on an Instagram account. From polishing and buffing, to getting her hands dirty changing the oil, it is well looked after and loved. 
But while it is a beautifully maintained piece of history, it doesn't just sit in a garage. Katie regularly drives the Ghost, and it still sounds and smells like it must've done over 100 years ago – although it is not quite as loud as the Alfa.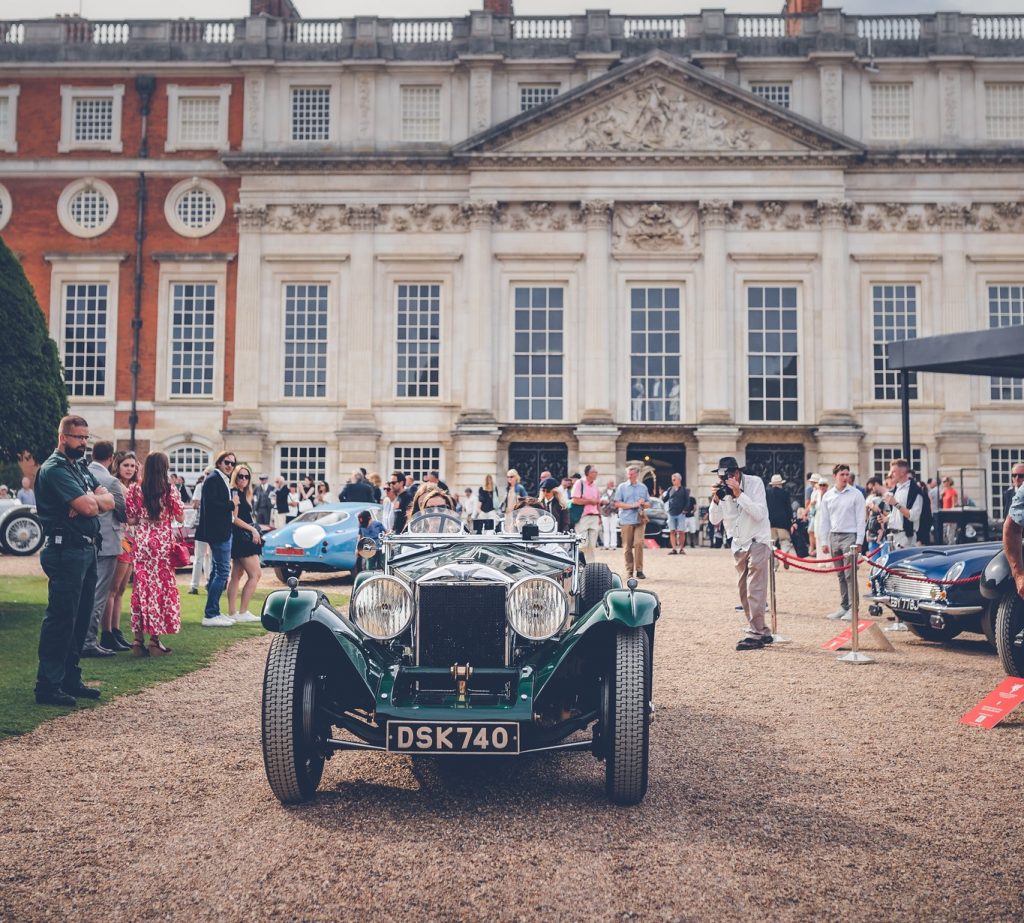 Completing the top three was Georgie Bradfield's 1934 Invicta S-type which, as with the Alfa, has a multi-national history. It was initially sold to an Indian Prince and spent several years in India before returning to the UK via Germany in 1967. In the 1970s the engine was taken out for an overhaul, but the car wasn't paired back with the motor before it was taken to America. After 20 years, it returned to the UK once more. 
For the past seven years, the Invicta has been part of the Bradfield family. They tracked down the car's history and located the original engine, which has since been restored so the S-type maintains its genuine bodywork and mechanics. Reunited with its engine, the Invicta regularly features at hillclimb and sprint events across the country. 
The Levitt Concours was an impressive display of beautifully kept vehicles and dedicated owners who love the world of motoring. Female collectors were brought together not only to exchange stories among themselves, but to bring their motoring stories to the Concours of Elegance.