WORDS: ELLIOTT HUGHES | PHOTOS: RM SOTHEBY'S AND GIRARDO AND CO. ARCHIVE
Lewis Hamilton's 2013 Mercedes-AMG Petronas W04 Formula 1 car was auctioned for an astonishing $18.8 million (£15.1m) in RM Sotheby's Las Vegas sale on November 17, 2023. Prior to the sale, the car was estimated to cross the block for between $10m (£8m) and $15m (£12m). 
The price paid makes Hamilton's 2013 Silver Arrow the second most expensive Formula 1 car ever auctioned, behind Juan Manuel Fangio's 1954 Mercedes-Benz W196R that fetched $29.6m (£17.5m) in a Bonhams sale in 2013.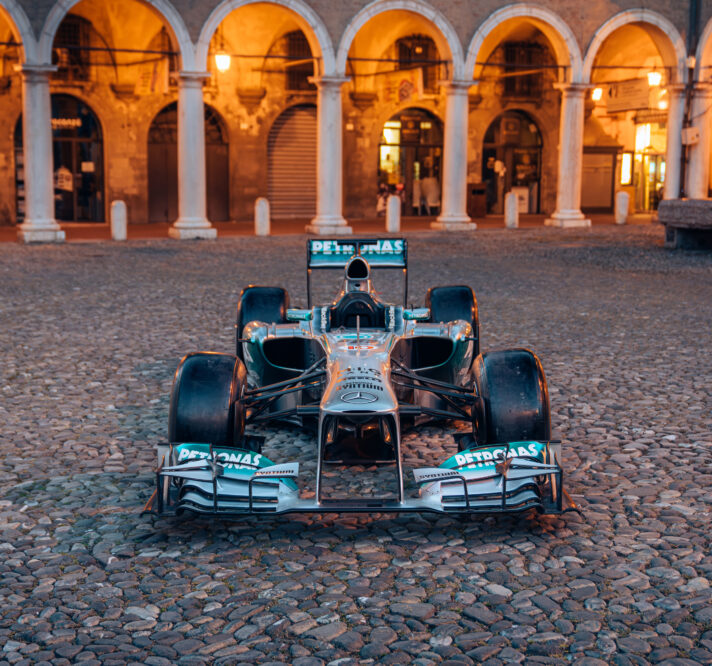 Hamilton's 2013 Mercedes is now the most valuable modern Formula 1 car ever sold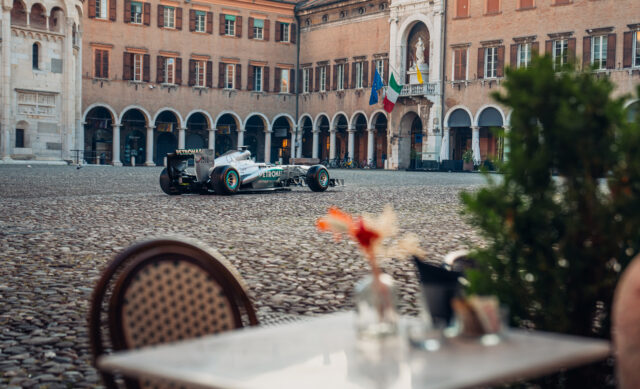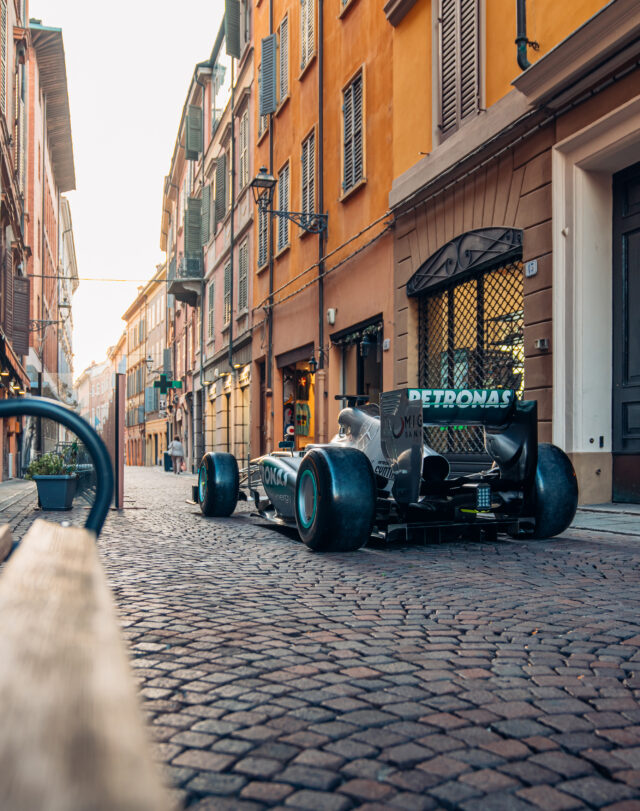 Hamilton's 2013 Mercedes is, however, the most valuable modern F1 car ever sold in a public auction, outperforming Michael Schumacher's championship-winning Ferrari F2003-GA, which crossed the block for $14.9m (£13m) at a Swiss auction in 2022. 
Demarcated as chassis no. 04, the W04 offered in Vegas was driven by Hamilton in 14 of the 19 races on the 2013 calendar. He piloted it to his only victory of the season at the Hungarian Grand Prix ahead of Lotus's Kimi Räikkönen and Red Bull Racing's Sebastian Vettel, while also claiming a further four podiums.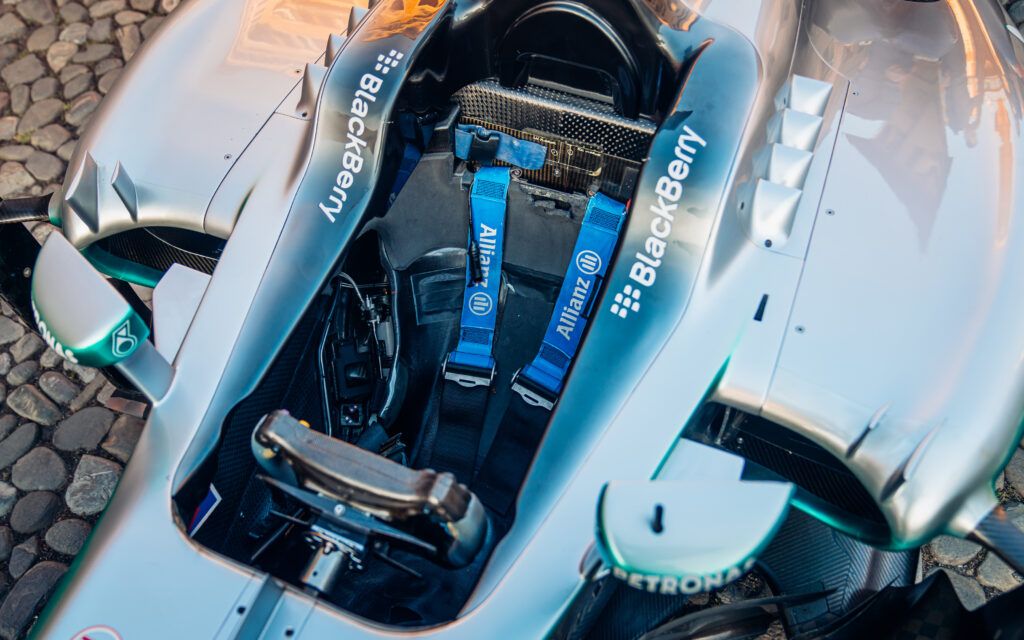 Hamilton finished the 2013 season in fourth place, before winning the first of his six titles with Mercedes in the following year, as the turbo-hybrid era got underway. 
The car sold is said to be the only Mercedes Grand Prix car from the modern era not owned by the marque, Toto Wolff or Lewis Hamilton himself. Thus, there is little chance that any of the dominant Silver Arrows driven by Hamilton from 2014 to 2020 will be up for auction in the near future. This explains why the W04 performed so strongly in Vegas, despite not being a championship-winning car.
"Given the unparalleled lineage and being the sole example outside of Mercedes' origination publicly available, the pairing of Lewis and the W04 elevates it beyond just a Formula 1 car," said RM Sotheby's global head of private sales, Shelby Myers. "This undeniable piece could emerge as one of the most coveted collectables in the foreseeable future."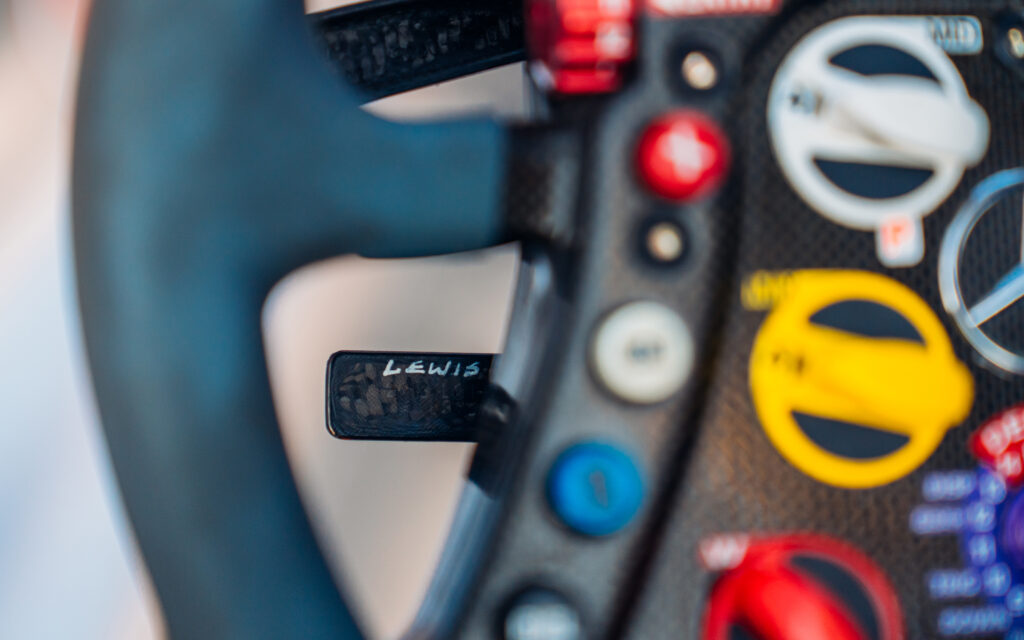 Further adding to the car's desirability is the fact that it retains its original 2.4-litre naturally aspirated V8 engine and, if desired, can be driven on-track by its new owner.
Other notable results from the auction include a 2002 Mercedes-Benz CLK GTR Roadster that sold for $10.2m (£8.1m), and a game-worn Tampa Bay Buccaneers jersey signed by legendary NFL quarterback Tom Brady, which fetched $1.3m (£1m).
For full auction results, click here.