WORDS: TIM McNAIR | PHOTOS: WIKIMEDIA COMMONS
Gone are the days of heavy-duty engine degreaser. Remember when you used to warm up the motor, spray liberally, scrub with various brushes and towels, and rinse off with a garden hose? This process left you looking like a bad chimney sweep and your driveway full of rainbow-coloured puddles that eroded the top layer of sealer from the Tarmac. The terrible smell lingered for days, and newly painted surfaces were permanently stained. Next step was to apply a clear – soon-to-be-yellow – lacquer over everything, and close the bonnet. Done!
This story originally appeared in Magneto issue 6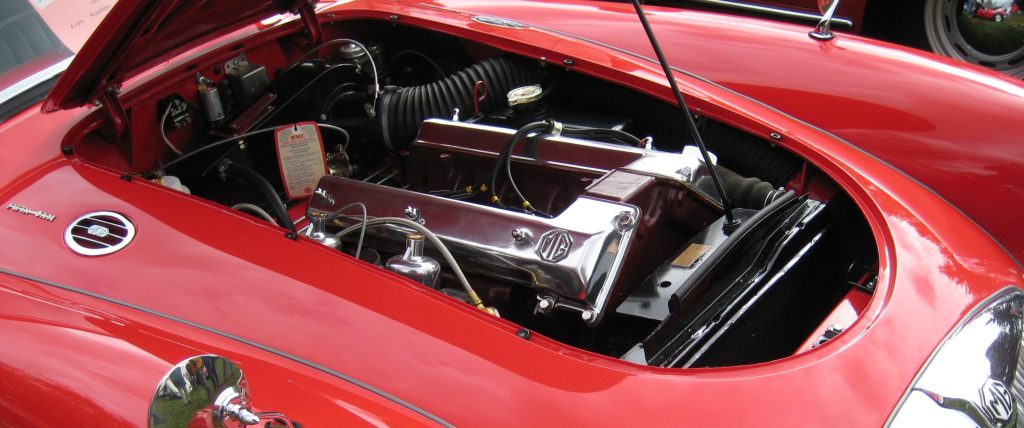 Engine 'detailing' was different back then, as was the car you were cleaning. For me it was a late-model MGB, converted to twin SUs and with a red-painted valve cover. During this time, in the late 1970s and early '80s, detailing could also mean having a polished valve cover with chrome dashpots and yellow ignition wires. Polishing all the aluminium bits and chroming other parts was very popular.
I remember the first 'restored' 300SLs that I prepared had chrome-plated wiper linkages with overly shiny intake manifolds. People went to great lengths to remove the rough casting to achieve the ultimate shine.
Then came the 1990s; fake aircraft fittings and lines, brightly coloured silicone hoses everywhere, pleated-paper air cleaners, intake tubes that would attempt to hydro-lock your car on every rainy day… Ouch!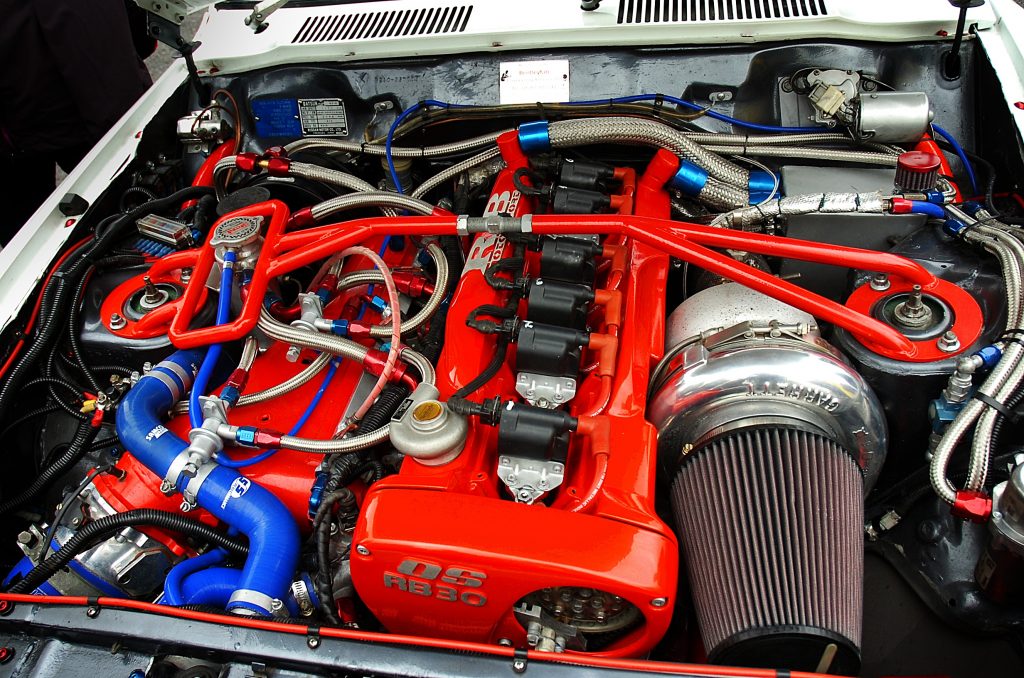 In today's detailing world, it's all about originality; finding that 'just delivered in 1974' look. Is the matte- black air cleaner too shiny? Does it have the proper sticker or decal? Is the hardware yellow plated, or silver or black? Luckily, there are many experts to help out. Typically, reference material is key. In-period road tests for example, might have colour photos to verify original finishes. Or research done by marque-specific car clubs. There is plenty of information on the web to consult.
Engine covers are now all the rage in modern cars. Open the bonnet on a new BMW or Audi, and gaze at the plastic cladding covering every inch of the motor. Carbonfibre inlays and even the engine builder's signature are now represented. I wonder whether anyone collects one specific mechanic's signature, like playing cards? Unless you have a Porsche or McLaren P1, you can't see the engine at all. No opening panels – stay out! What were you thinking anyway? There's nothing but tubes and wires. Boring – so just cover it up.
Which brings us back to the good old days. In my line of work, I'm still scrubbing and degreasing. No hose or nasty sprays. Instead, a vast array of various chemicals, brushes and towels. Bugatti engines with scraping and copper lines, Ferrari V12s bristling with velocity stacks, and Duesenbergs with their distinct green paint are now my new normal.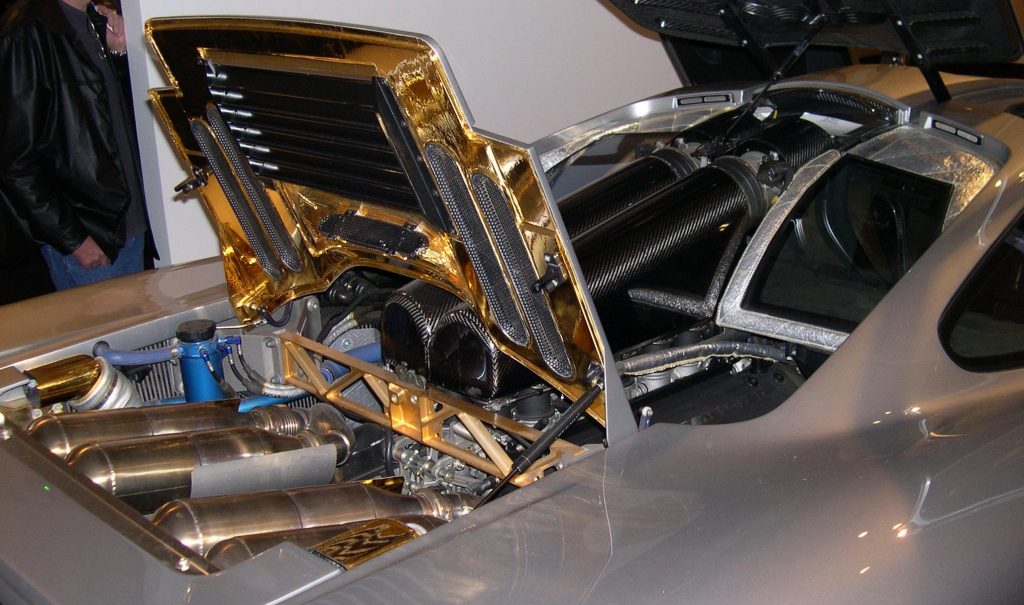 Not one of those beauties can compare with one car, however; the Gordon Murray masterpiece known as the F1. Its engine bay boasts more than 15 different materials, from carbonfibre to real-gold film. What you use on one surface will remove the finish from another.
Painted parts are treated with a light dressing, but don't get that stuff on the bare metal. As for the gold, I now have very expensive microfibre towels with gold particles embedded in them. Cleaning the gold without removing the finish is a trade secret, as I have easily figured out the wrong way to approach it. There is also a fine line between polishing and getting just the right appearance. I strive for a natural, as-delivered look.
I've also been fortunate enough to prep these drivetrains on a stand, out of the car. The transmission and rear suspension usually remain intact. A true work of engineering art, and to me the most rewarding. Next time you're standing in the driveway wiping down that piece of plastic covering your M-lump, imagine spending a week wiping, polishing, cleaning, touching up and truly detailing an engine bay. Welcome to my world.
Thanks to Tim McNair from Grand Prix Concours