Words: Nathan Chadwick | Photos: Matt Howell
Concours on Savile Row is back for 2023, and it promises to be even bigger and better than the highly successful inaugural event in 2022. Centred on the traditional home of British style, right in the heart of London's exclusive Mayfair district, it will boast more tailors, more automotive manufacturers and more special features, brought to you by the team behind Magneto magazine.
On Wednesday May 24 and Thursday May 25, 2023, you can find leading names in British tailoring and automotive coming together to provide an exclusive insight into the Art of Bespoke – traditional craftsmanship with a modern twist. The event is expanding into nearby Burlington Gardens, with more cars, motorcycles and features – and it is teaming up with Mayfair's Royal Academy of Arts, too.
The concours will provide the chance to see unique and bespoke classic cars, supercars and Historic racing vehicles up close, alongside the latest in automotive exoticism. This year, the event will welcome for the first time manufacturers such as Alfa Romeo, Audi, Ducati, Lamborghini, Lotus and Mercedes-Benz, which will be bringing a mixture of old and new to Savile Row. Their designs will reflect the best of modern art and design, drawing from each marque's grand history of aesthetic brilliance.
Independent manufacturers such as BRM, Electrogenic, Lunaz, Norton Motorcycles and RML will also join the line-up in 2023, allowing you to see the best of British automotive craftsmanship up close. The event also welcomes back the likes of Aston Martin, Bentley, Everrati and Morgan, who'll be bringing their latest creations. Bentley and tailor Huntsman, for example, will be debuting three Mulliner bespoke cars.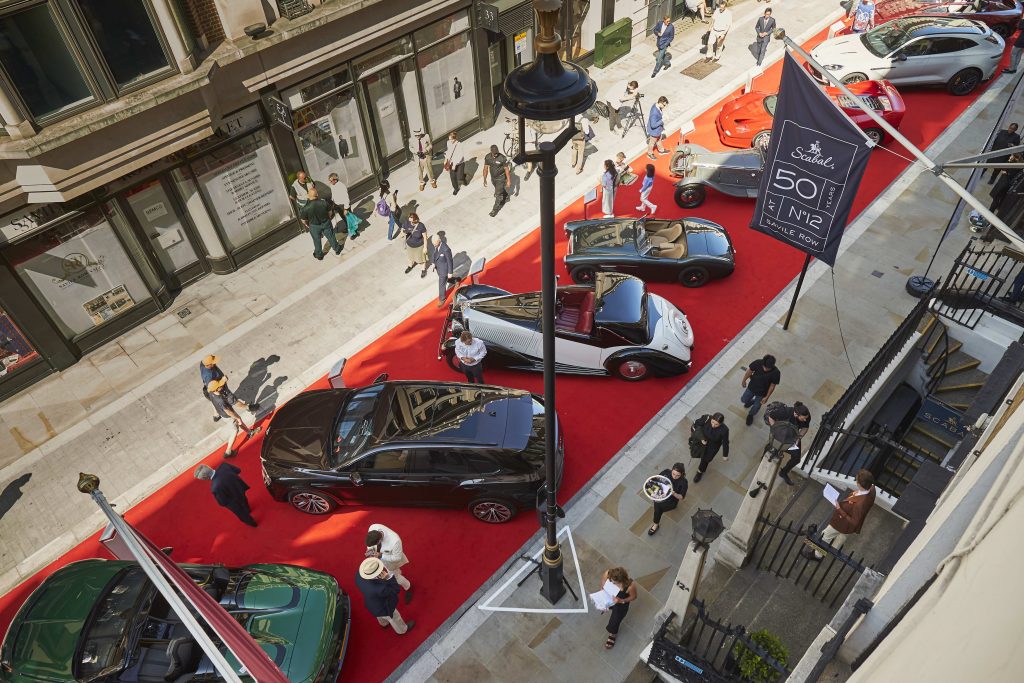 The tailors will be hosting parties and special events, and will be open to the public for demonstrations. More details will be unveiled in the coming weeks, revealing the rare opportunities available to see the fine art of tailoring up close.
The Royal Academy of Arts, meanwhile, will be hosting a round-table discussion entitled Cars As Art: The Investment-Level Collector Cars That Transcend The Car Hobby And Become Rolling Works of Art. This world-famous institution will also host a gala dinner in the Collections Gallery on the first evening of the concours (May 24).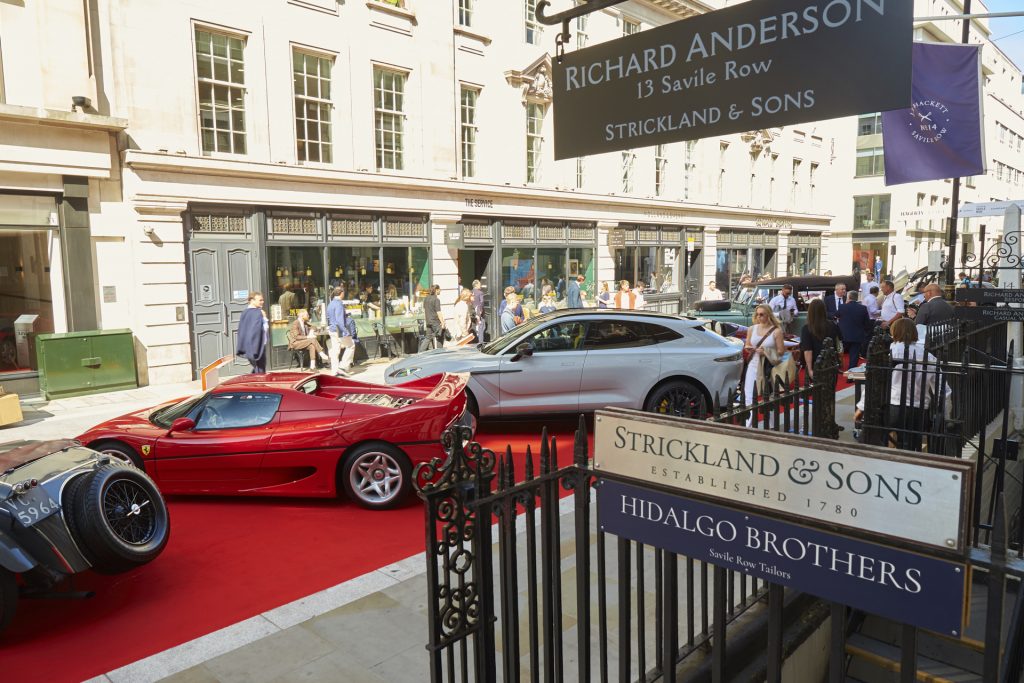 The event has also partnered with EFG Private Bank, Net-Zero Carbon Offset and Hagerty, who will be on hand to offer advice and guidance, while FOPE and Chopard will provide stunning examples of modern jewellery and watchmaking. If you fancy a tipple, Nyetimber will be providing wine tastings from its classic Routemaster London bus.
Ticketed VIP packages are available, which provide privileged access to dinners, seminars, drinks receptions and meet-and-greets with motor sport names and celebrities, with even more events currently in the planning stage.
More details on what's coming up will be made public over the next few weeks – head here to get the latest updates.