Words & photography: nathan chadwick
A 1954 Alfa Romeo 1900C SS Zagato built and raced by Jo Bonnier was one of the highlights of this year's London Concours, which ran from June 28-30, 2022.
Held at the Honourable Artillery Company in association with Montres Breguet, highlights included a Coachbuilt and Concepts special class sponsored by Magneto, and an Ode To Ducati exhibition, as well as classes dedicated to Italian Spiders, Mercedes-Benz, American Fins and Chrome, and much more besides. 
The Alfa Romeo 1900C was part of Coachbuilt and Concepts; Bonnier took it to outright victory at the 1955 Swedish Grand Prix and a class victory at the Karlskoga circuit a week later.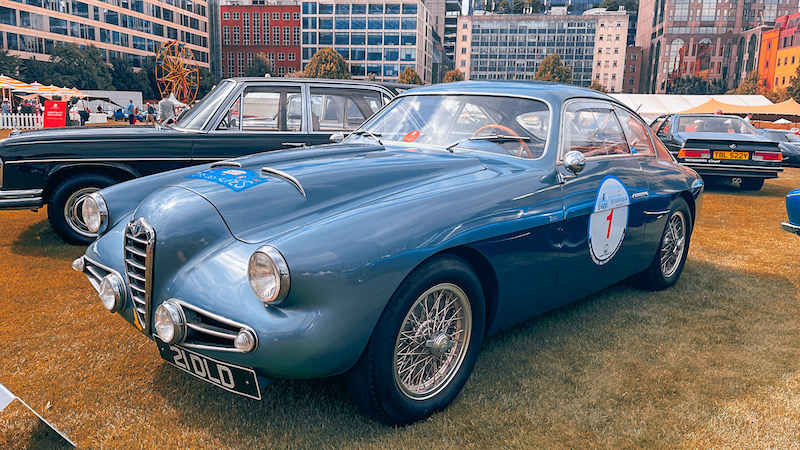 There were other delights in this class, such as one of two Mercedes-Benz F200 Imagination concept cars ever built. Using the C140 Coupé, this 1996 concept previewed technology that would soon appear on Mercedes-Benz production cars, such as an electro-transparent roof, butterfly doors and the Active Body Control suspension system. However, its Sidesticks control system – in which the conventional steering wheel and pedals set-up was replaced with a joystick – has so far gone unused in production cars. Just two were ever built, and this is the only functioning example.
Other highlights included a one-of-21 Allemano-bodied 1956 Maserati A6G 2000GT, which had been fitted with a 150bhp race engine, and 1967 Rolls-Royce Silver Shadow pick-up designed to be the ultimate Goodwood Revival tow car. Meanwhile the BMW 635 CSi Observer Coupé offered a fascinating glimpse of what might have been. A collaboration between MGA Developments, BMW UK and The Observer Magazine, this featured a glass roof and a rear panel that slid into a new deck lid to create an elegant targa roof. Revealed at the 1982 British Motor Show, 50 were planned, but this remained the only example.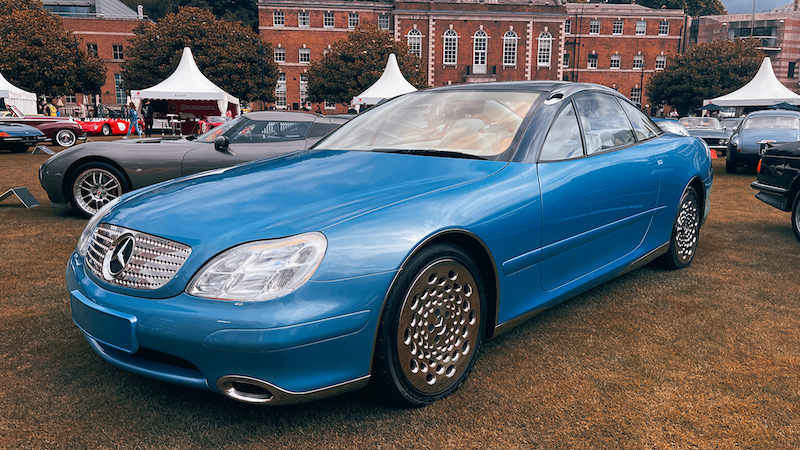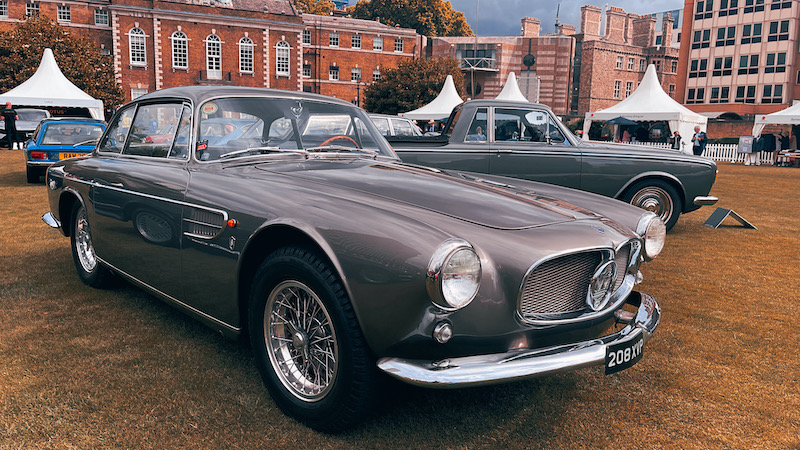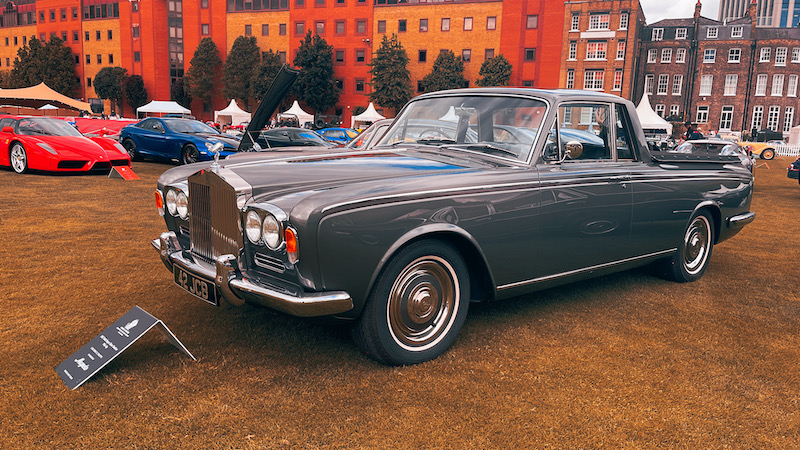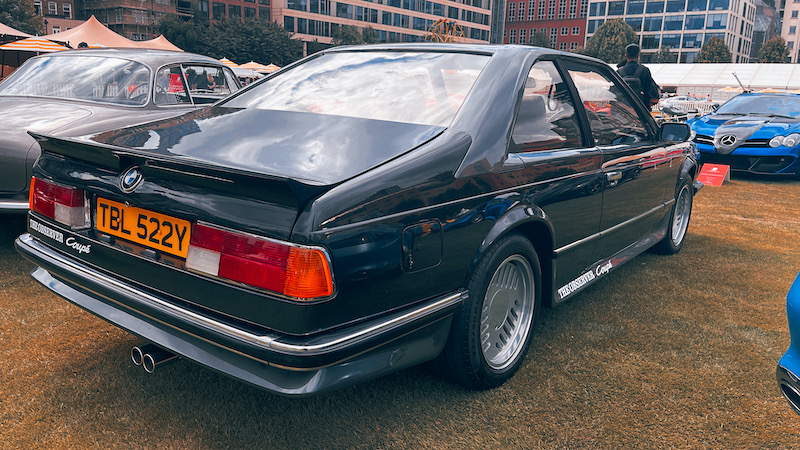 For lovers of German machinery, there was plenty to enjoy, with Mercedes-Benz taking a starring role. Two 300SLs were in attendance, including a Schwarz over Crema Gullwing and a Roadster that originally called Italy home. There were some fascinatingly rare examples of the Three-Pointed Star elsewhere, too, including an SL70 AMG, which packs a near-500bhp, 7.1-litre V12 punch beneath its under-the-radar R129 SL lines, a rare manual 220SE Cabriolet and possibly the only right-hand-drive 280SE 3.5 Coupé pre-production car in the world.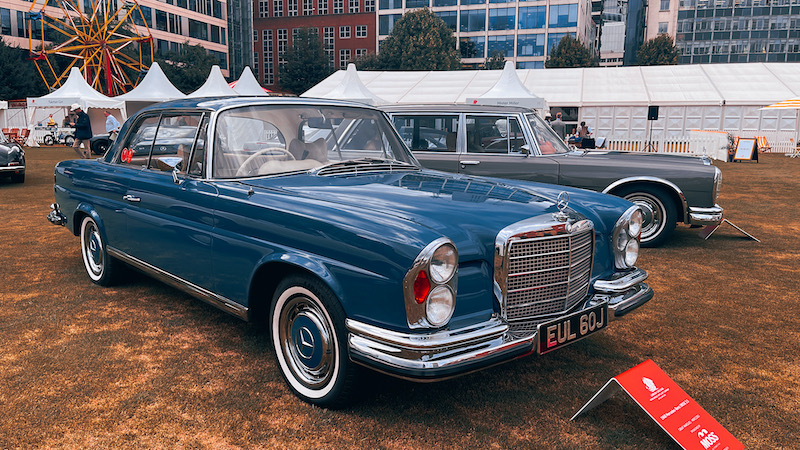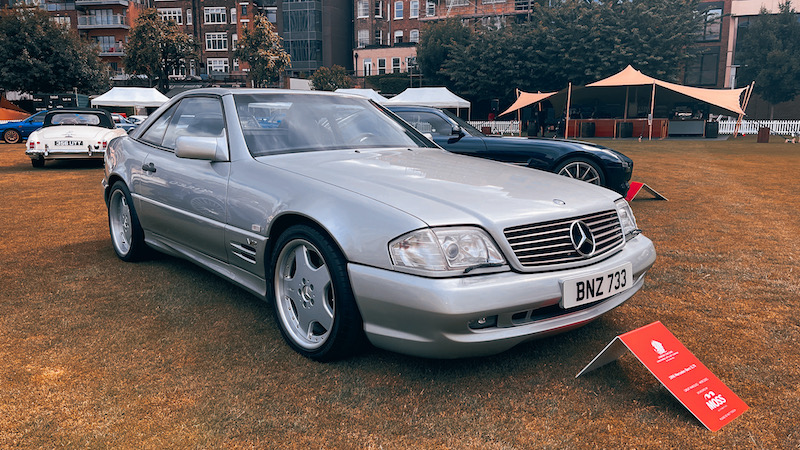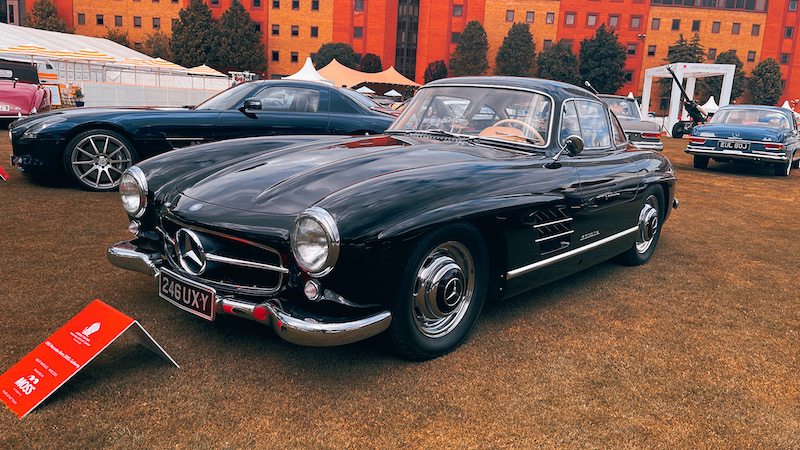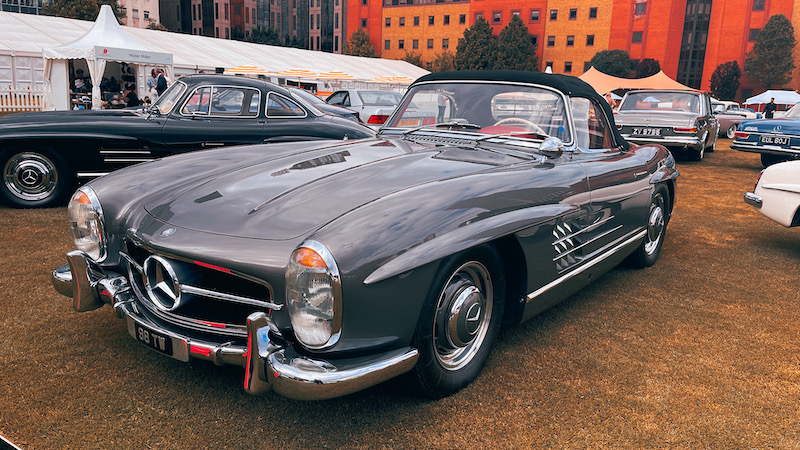 As befits a British summer and all its hope in advance of meteorological good fortune, the Italian Spiders class served up some intriguing drop-top specialities, including a pre-production Maserati 3500 Vignale Spider. One of six built, it is 2cm lower than the production version, and narrower, too; this particular example is fitted with the rare four-speed ZF gearbox option. Alongside sat a 1955 Lancia Aurelia B24 Spider, one of 59 right-hand-drive models built, and one of 56 Ferrari 250GT California SWBs.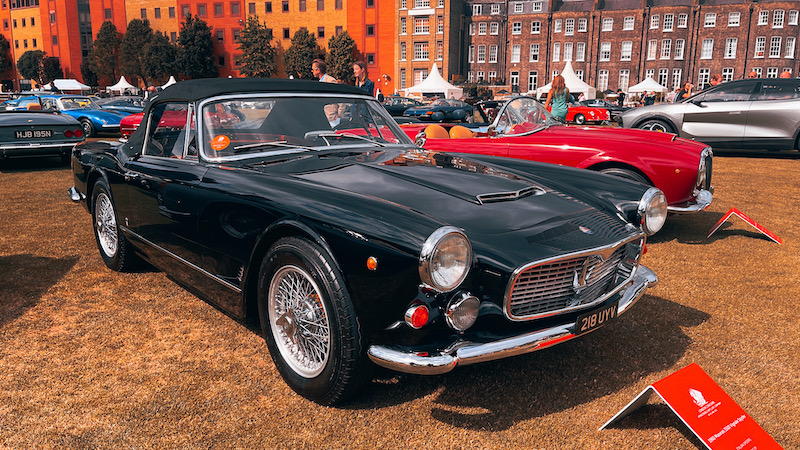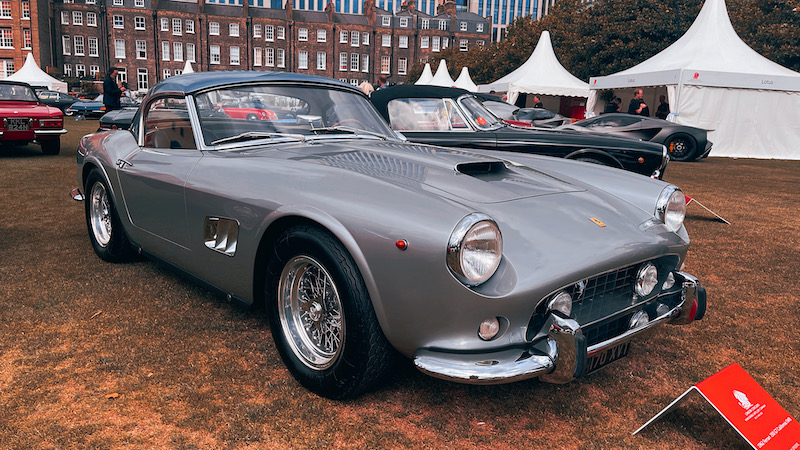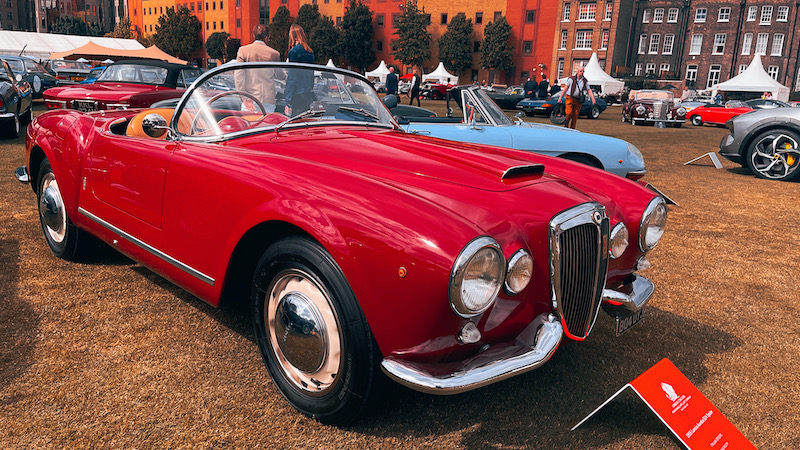 More Italian flair was on show in The Pursuit of Speed section. This Lamborghini Countach 25th Anniversary is one of just 67 right-hand-drive versions built, and was originally specified in Arancio Miura to match the owner's Countach LP400 Periscopio as a way to book-end the car's lifespan. Encouraged by none other than Valentino Balboni, Lamborghini's test driver, the factory agreed to paint it this colour as a one-off. 
It wasn't all Italian supercars, because the Jaguar XJ220 was rightly celebrated on the 30th anniversary of its launch with talks discussing this 200mph-plus hypercar. This particular example is one of 69 right-hand-drive models built and one of only four finished in Monza Red.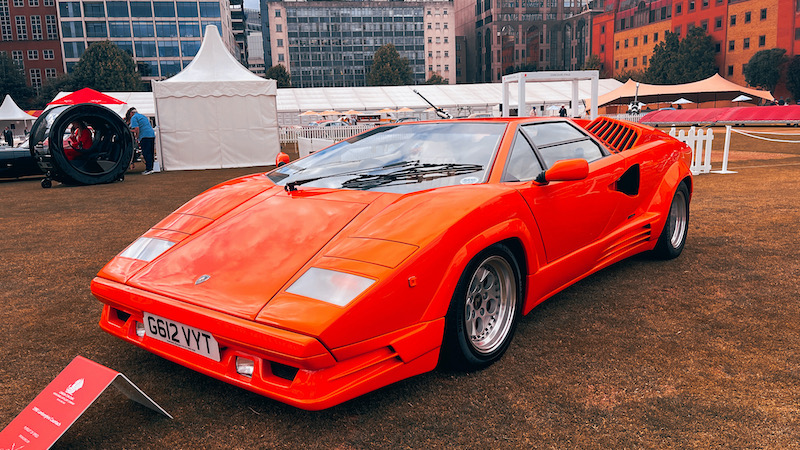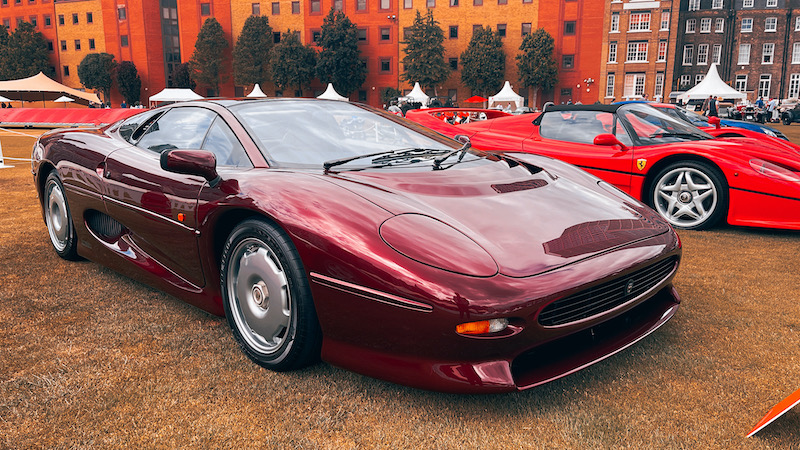 The Japanese Jewels class shone a light on some very rare JDM models, including the lightened, track-honed Honda NSX-R and the pumped-up Subaru Impreza 22B, both of which were made in less-than-500-strong batches. Rarer still was the Nissan Fairlady 240ZG, which featured wider arches and other aerodynamic tweaks to homologate the Group 4 Racing version. However, two stunning visions in white took the breath away – one of 500 Lexus LFAs and a 1967 Toyota 2000GT. One of 351 built, the latter originally called Mozambique home before later going to Portugal; it was fully restored in 2012.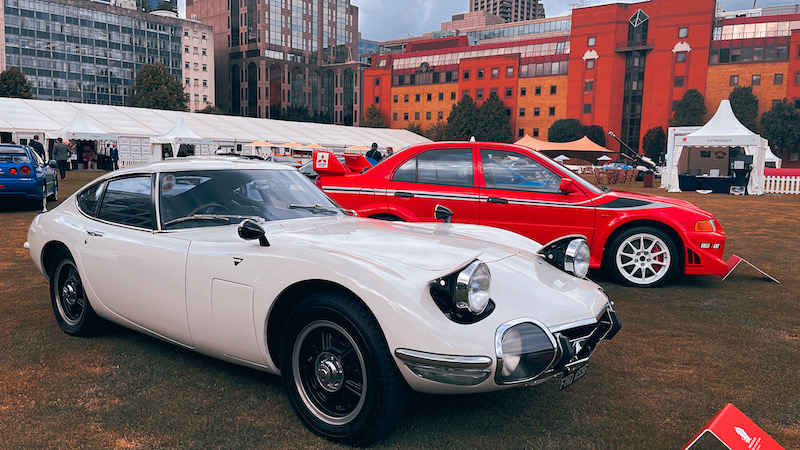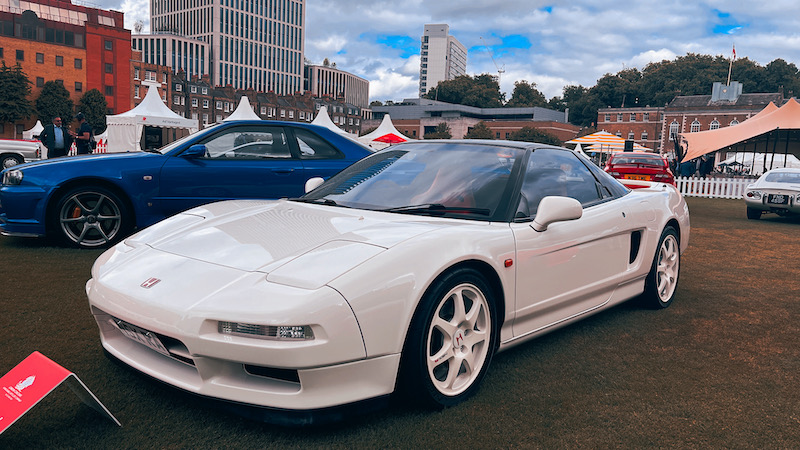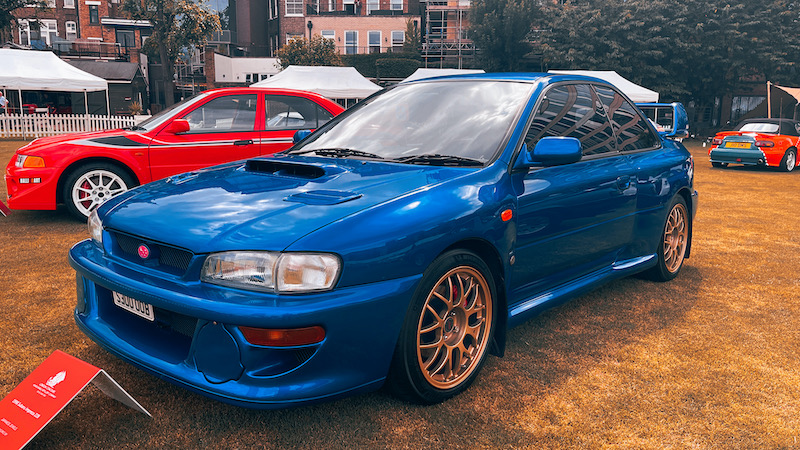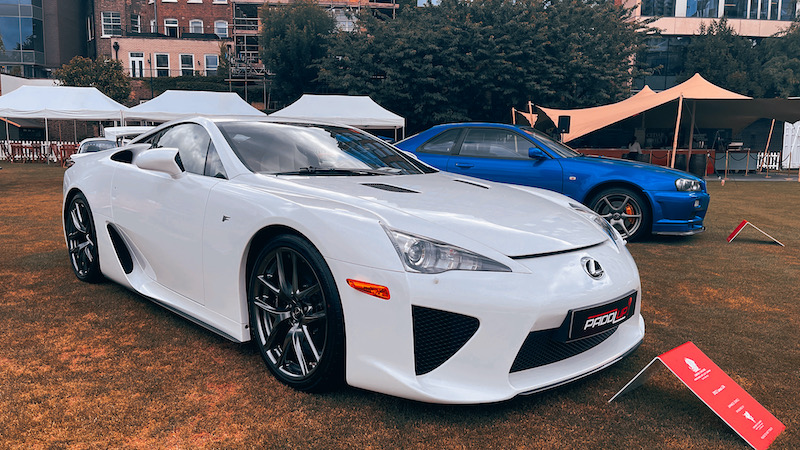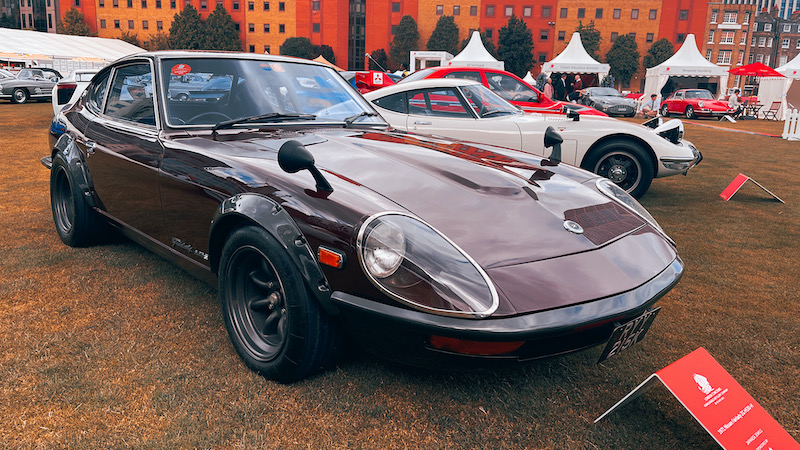 Other highlights included a rare Mercedes-Benz 300S, brought along by this year's featured collector, Sukhpal Singh Ahluwalia. The man behind the EuroCarParts business spent two years tracking down the parts for this full-bore restoration. 
Auction house Gooding & Co previewed its Concours of Elegance sale at Hampton Court later this year by bringing along a Ferrari 250GT SWB first owned by Garage Francorchamps. It was driven by Pierre Noblet and Claude Dubois ('Elde') to third in class at the 1960 Le Mans 24 Hours, and later saw action at the Goodwood TT and the 1961 GP de Spa.
For lovers of American metal, the highlight of the Fins and Chrome section had to be the 1960 Chrysler 300F, one of 248 built and the sole triple-black model in existence, while drop-top delights of a different kind were on show via the 1968 Aston Martin DB6 Volante brought along by Nicholas Mee & Co. which featured special-order ICI Metallic Chrome Aluminium paint.
However, there was no getting away from the eye-popping Lamborghini Diablo SE30 Jota brought along by event sponsor Montres Breguet. Although its exterior shade drew plenty of admirers, a close look at the interior revealed a Montres Breguet clock there, too.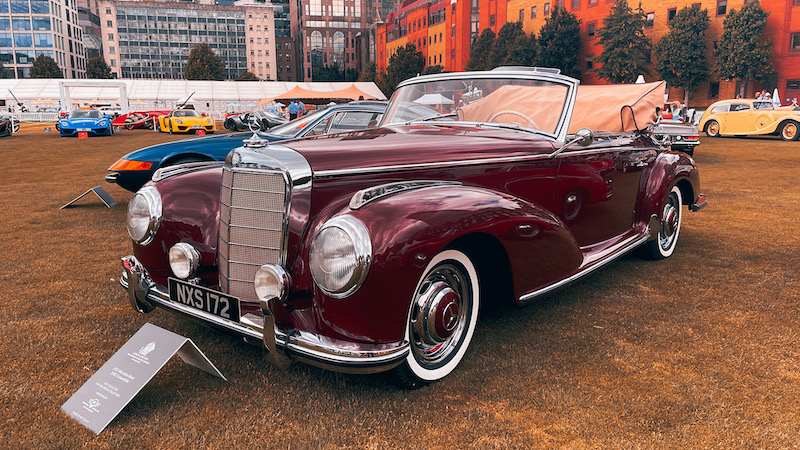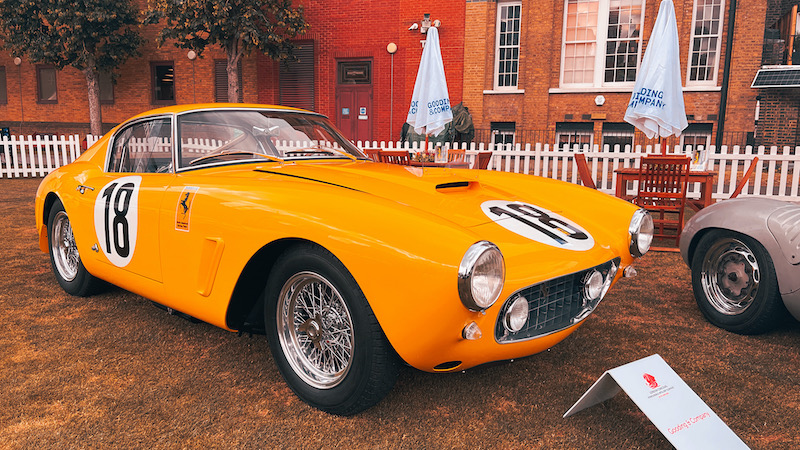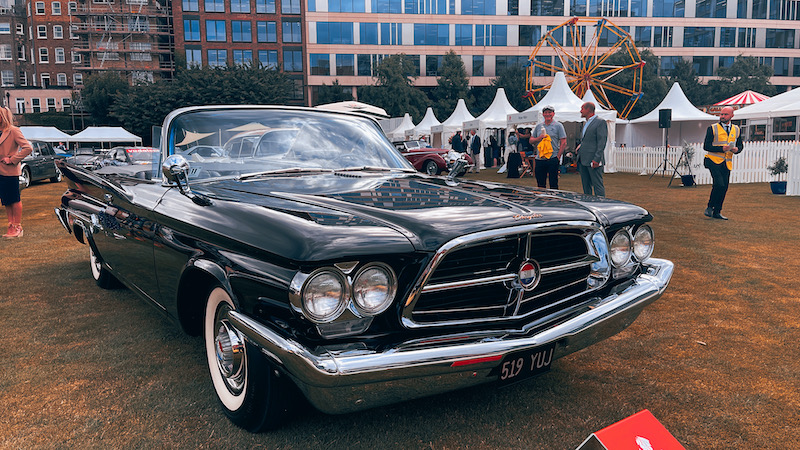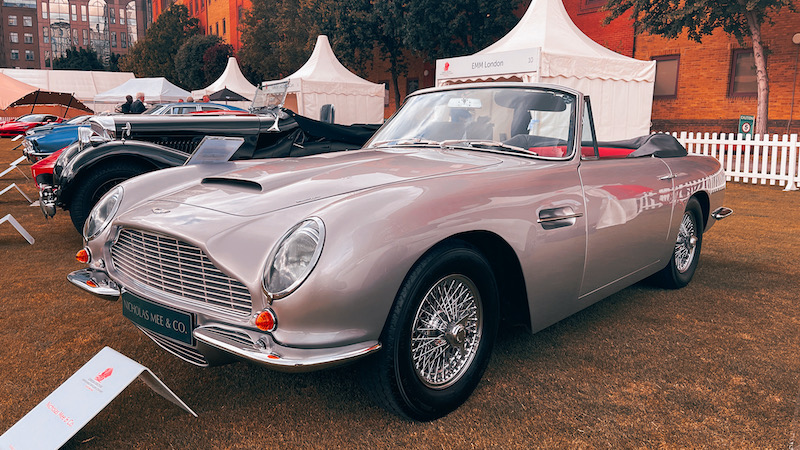 This year's London Concours is to be commended for a wide-ranging selection of cars that catered to every palate, from new supercars to vintage Bentleys. Importantly, while some of the cars were the staples of such events, the organisers deserve credit for bringing out rarely seen concepts and special-bodied production machinery that would otherwise live under a dust sheet. Excellent food options and facilities added to the appeal. 
More details can be found at www.londonconcours.co.uk.