WORDS: DAVID LILLYWHITE | PHOTOGRAPHY: VELOCITY INVITATIONAL
There's a fine line with Historic racing events. Some are great for the racers but surprisingly little fun for spectators. Some are so geared towards spectators that the racers have to battle through crowds in cars that really don't like crawling along. So what a relief to find one that seems to work for both.
On its fourth running, Velocity Invitational seems to have found the sweet spot. It first ran in 2019, choosing Sonoma Raceway in northern California because its wine-producing founder Jeff O'Neill is based nearby – and because this is a great circuit that's been underused in recent years for Historic racing. Covid stopped play in 2020, but the event ran in 2021 and '22 at Laguna Seca, best known in our world as the home of Monterey Historics.
For 2023 Velocity Invitational returned to Sonoma, which has been recently revamped with much-improved hospitality facilities. What a good move. Sonoma started life in 1968 as Sears Point Raceway, and it became Infineon Raceway in 2002 before being renamed Sonoma Raceway in 2012. As with Laguna Seca it's full of changes of elevation, but unlike most circuits it's remarkably compact despite the full track's comparable 2.5-mile length.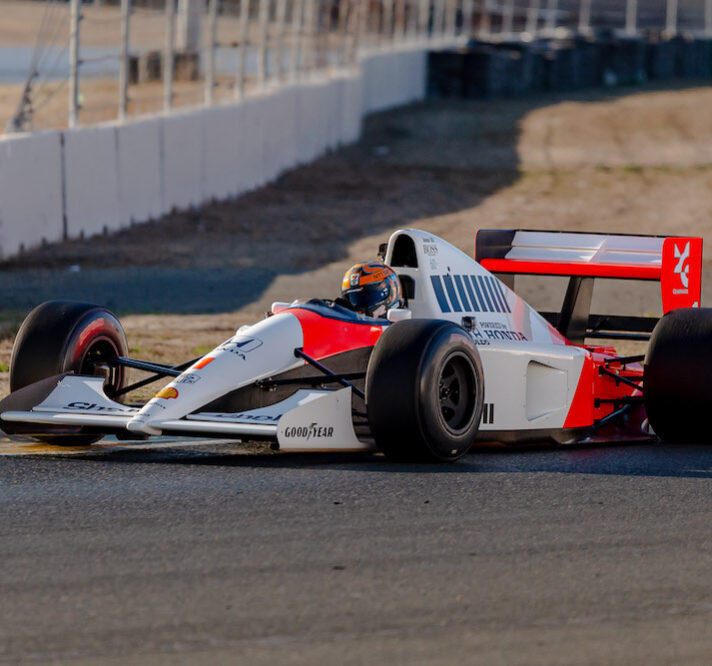 Inspired by an early visit to Goodwood Revival, Jeff decided to create an event that would entertain and educate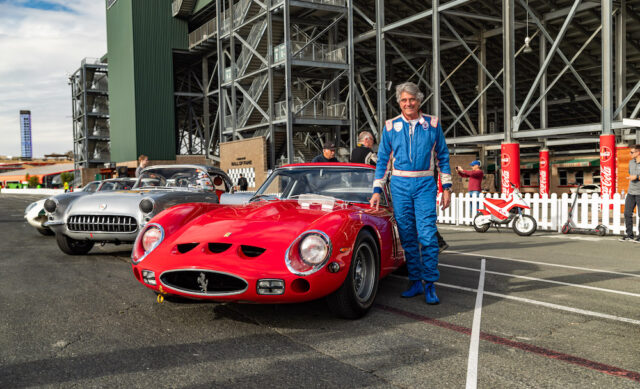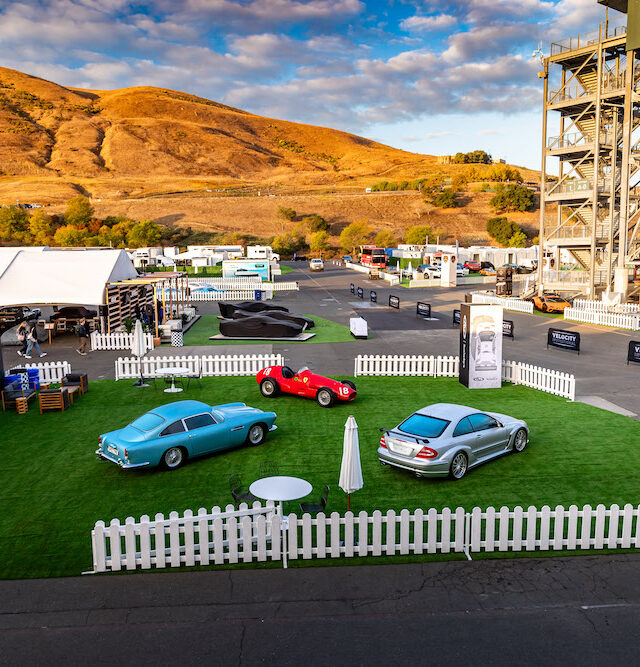 What Velocity Invitational has added to this is a touch of class. Founder and long-time racer O'Neill (above, with GTO) explains that he was "just sick and tired of taking great cars, or just coming to an event with great cars, and there being nothing for anybody to do besides watch everybody unpack in the pits with a stick of dynamite". Inspired by a visit to an early Goodwood Revival, he decided to create an event that would entertain and educate all involved.
He employed renowned museum designer Ulf Henriksson of The Scenic Route to meticulously plan the event layout, complete with actually edible food and quality drinks, and carefully curated the race grids, keeping them relatively low at a maximum of 25-28 to minimise risk to cars without compromising the racing or the spectacle.
It seems to have worked, helped along this year by crucial manufacturer support from McLaren celebrating its 60th anniversary, Ford unveiling the GT MkIV and Subaru bringing its Works 23R WRX Rally and driver Brandon Semenuk.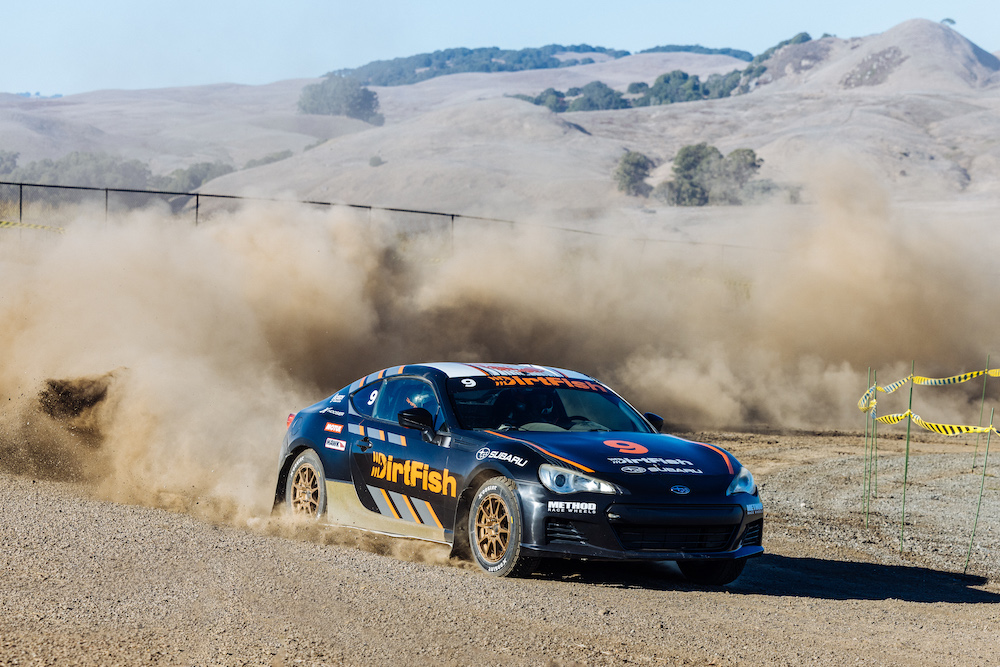 Rally? Yes, a rally stage on the far side of the race track proved an extremely popular attraction this year, with more than 500 passenger rides booked and delivered over the three-day event via the DirtFish Rally School with Alister McRae, Max McRae and Benjamin Pedersen, as well as Semenuk in the Subaru.
But if we're talking popularity, it doesn't get bigger than McLaren F1 driver Lando Norris, who was billed as the star attraction of the event. Any doubts that this was a strong strategy were blown away by the huge queues for Lando's autograph; the line started building at 8am even though Lando wasn't due to start signing until 4pm that day.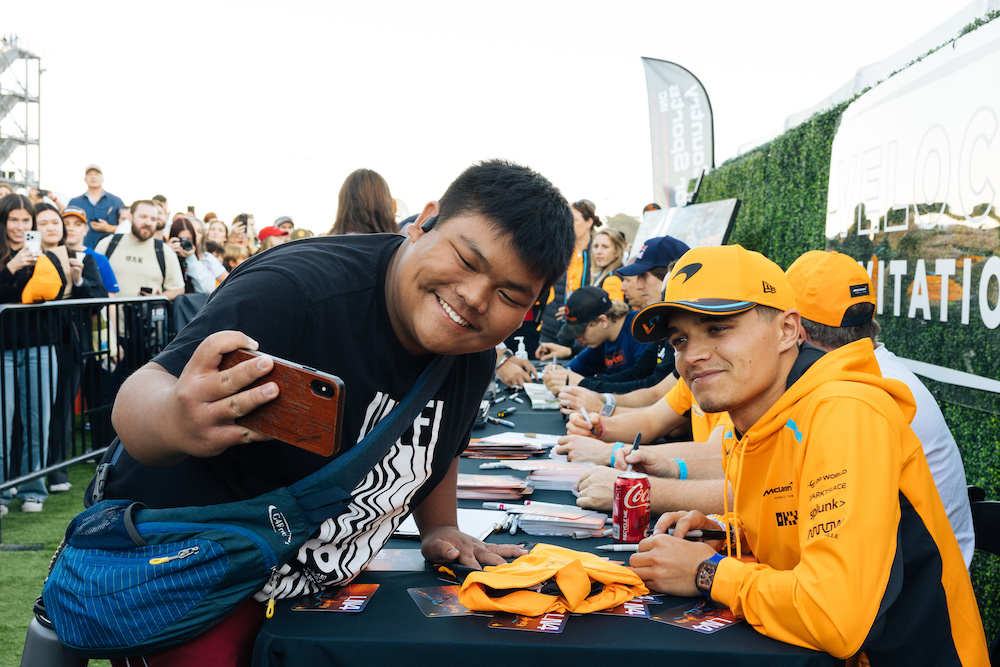 Norris, along with CEO Zak Brown, Pato O'Ward, Alexander Rossi, David Malukas and Tony Kanaan from the Arrow McLaren IndyCar Team, NEOM McLaren Extreme E driver Tanner Foust and former McLaren F1 driver Stefan Johansson took to the track in the largest collection of heritage cars McLaren has ever run in the event. These included Niki Lauda's 1984 World Championship-winning MP4/2A-1, Lewis Hamilton's MP4/23A-05, which he drove to fifth place in Brazil in 2008 to win his first World Championship, and the MP4/6-10 that Ayrton Senna powered to his third and final World Championship.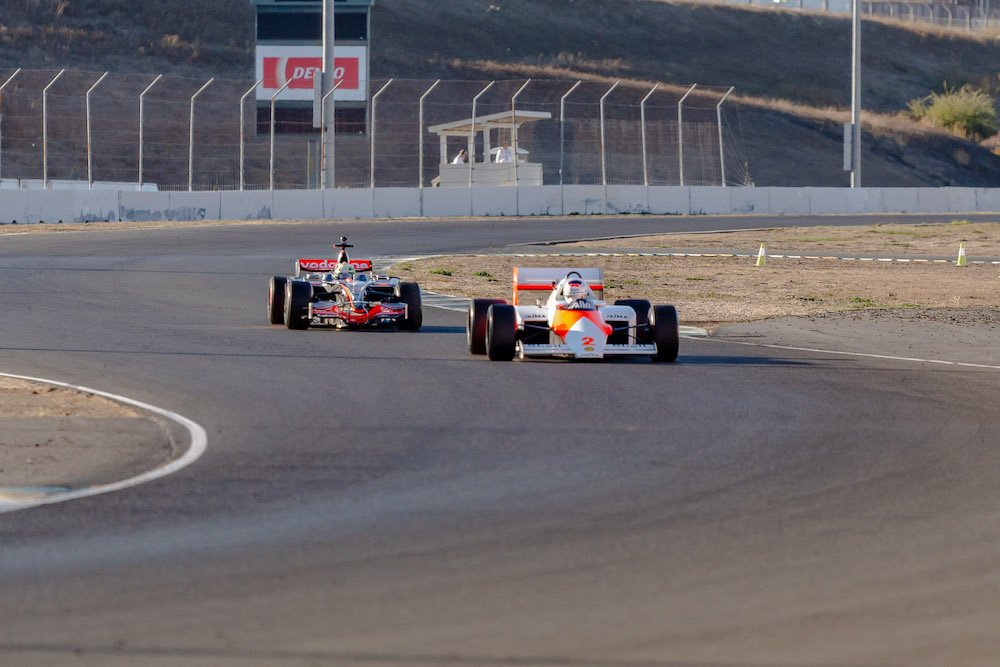 McLaren added to this with huge track parades of its own Historic cars, led by the first-ever customer McLaren, the M1A that later starred in an Elvis movie (and is featured in the latest issue of Magneto). Le Mans and F1 legend Derek Bell joined the customers and journalists driving the wide selection of cars, which included several P1s and Sennas.
Of the racing, there were grids for everything from 1920s Brass Era racers to recent Le Mans GTE class and ALMS cars. A few could have done with more entrants, and – as is typical with American Historic racing – the racing wasn't as aggressive as in the UK and Europe. But there were several great battles, not least between Jeff O'Neill himself in a friend's 250GTO fighting with a 250GT SWB and a Porsche Abarth Carrera GTL in one of Sunday's races. The thunderous Can-Ams and equally deafening muscle cars of the Historic Trans-Am grid, along with the stunning 1966-1981 F1 cars, weren't to be missed, either.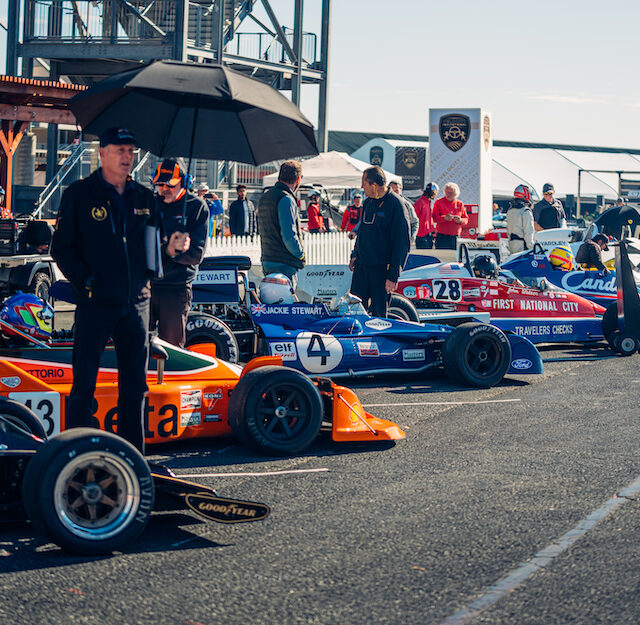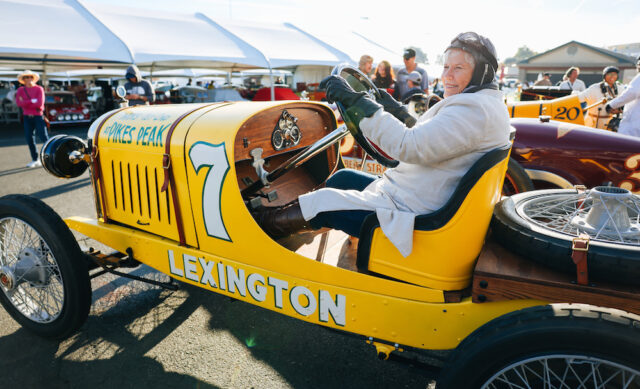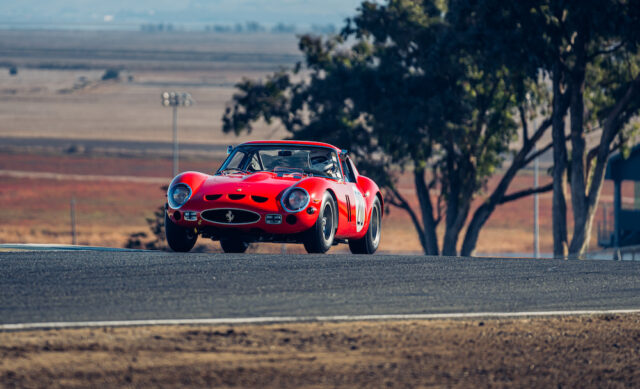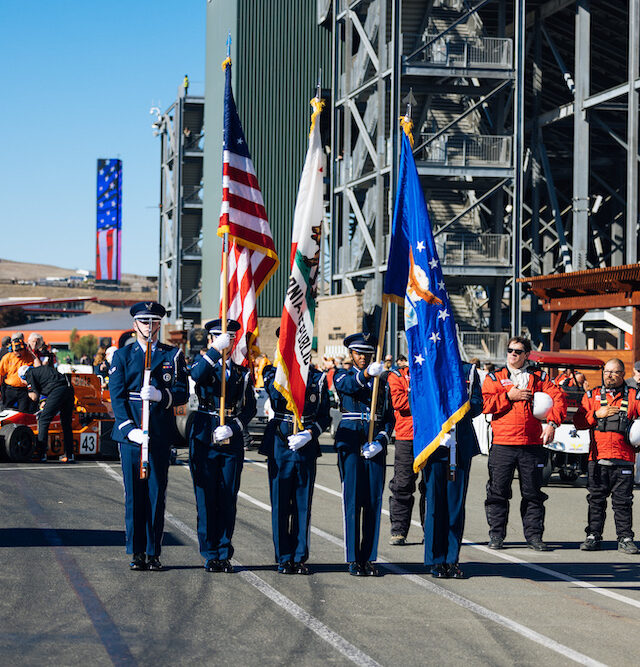 Another surprising highlight was a first-of-its-kind Sprint Car exhibition race inside the turn-11 hairpin on Saturday night, which included champion driver Chase Johnson and a lot of crowd-pleasing action.
Any event such as this needs strong manufacturer support and sponsorship, along with decent attendance. In this, Velocity Invitational seems to be at least on the way: Ford chose the event for the first public viewing (including track demonstration) of its new GT MkIV, and McLaren unveiled its new limited-production '3-7-59' 750S, which celebrates McLaren's long-standing Triple Crown of winning Monaco GP, Indy 500 and Le Mans.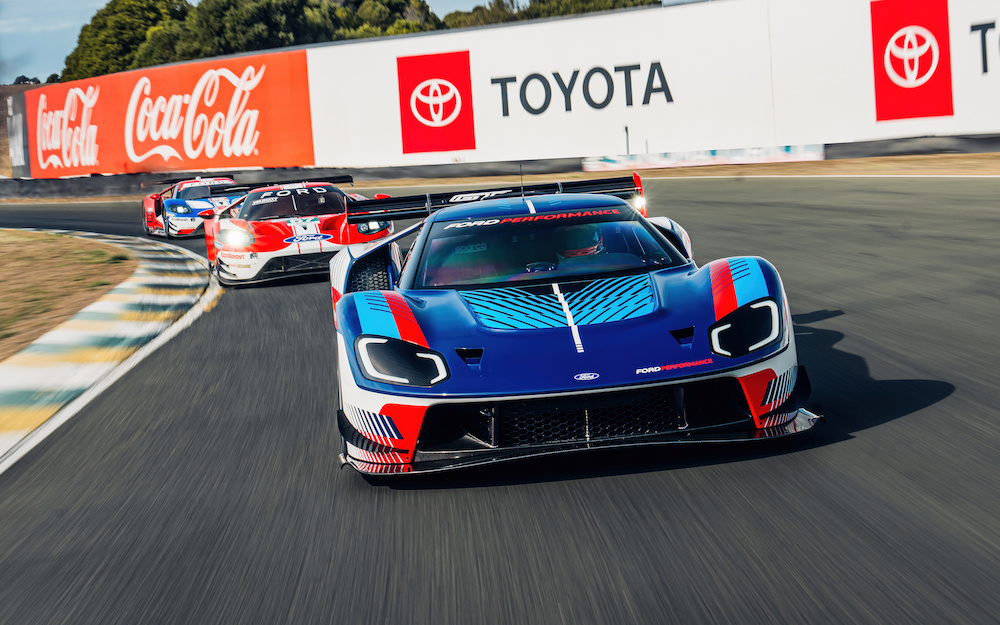 Attendance is said to have been 20,000-plus over the three days, including drivers and teams, which feels right. Now they've built it, it feels as though more sponsors will come. That will help Jeff O'Neill and his team keep prices reasonable. Most encouragingly, the audience was notably younger and more family based than most similar events in the US. Lando and co might have attracted them, but they were all happily taking in the Historic cars as well, while the young kids were kept happy with a designated games area.
We think this is an event that's going to keep growing – visit it in 2024 if you can. More details here.