Words: Nathan Chadwick | Photos: Mecum
After 12 days, 4000 lots and many millions of dollars, Mecum Auctions season-starting sale lived up to its billing as an extravaganza of an automotive auction – the largest of its type in the world.
Between January 4-15, Osceola Heritage Park played host to a wide-ranging selection of cars, from European exotica to rare-groove American muscle, alongside storied racing machinery and the simply plain odd. There were intriguing results, with some cars selling for lower than their pre-sale estimates. We've corralled the top ten lots in terms of price achieved, along with a few of our favourite oddballs from the sale.
10. 1968 Eagle Offenhauser Indy Car ($1.1m)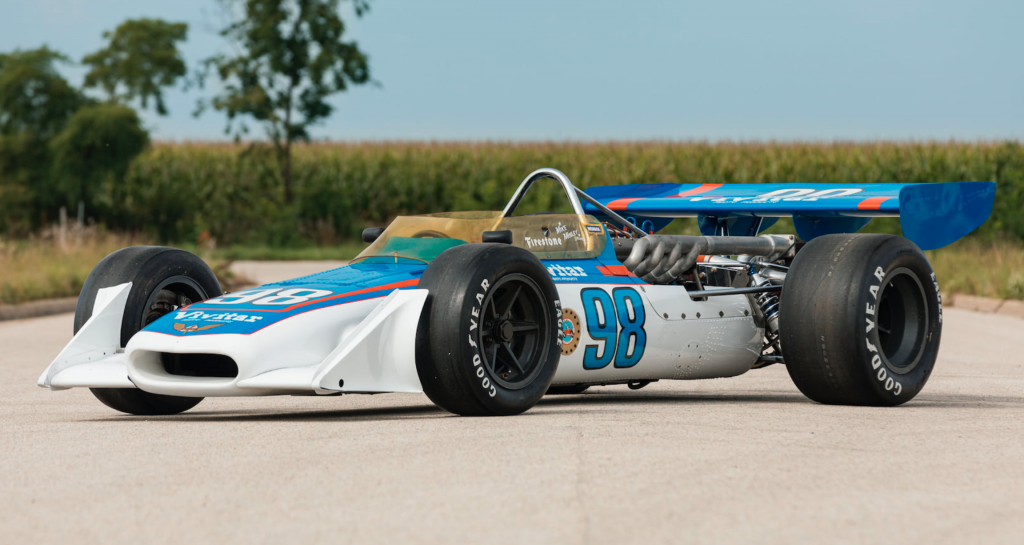 This Eagle, chassis 404, was a winner for Dan Gurney on three occasions in 1968 – the Rex Mays 300 at Riverside and both Indy Car races at Gosport – and took a second place at that year's Indianapolis 500.
It was then sold to Marshall Robbins of the Jim Robbins Company at the end of the year, and was duly raced by LeeRoy Yarbrough in the Indianapolis 500 in 1969 and 1970.
Leader Card Racers then bought the car, and drafted in George Snider for a crack at the 1971 Indianapolis 500. The team was back the next year, with Mike Mosley at the wheel. He was leading the race until a hub failed, causing the car to crash. It was repaired and driven in 1973, by Tom Sneva at Ontario and Johnny Parsons.
The Wilke Family maintained ownership after the car's racing retirement until the Kissimmee sale, and along the way treated it to an exacting restoration to 1972 Indianapolis 500 specification. Estimated at between $950,000 and $1.1m, it hit its upper estimate square on the nose.
9. 1970 Pontiac GTO Judge Ram Air IV Convertible ($1.1m)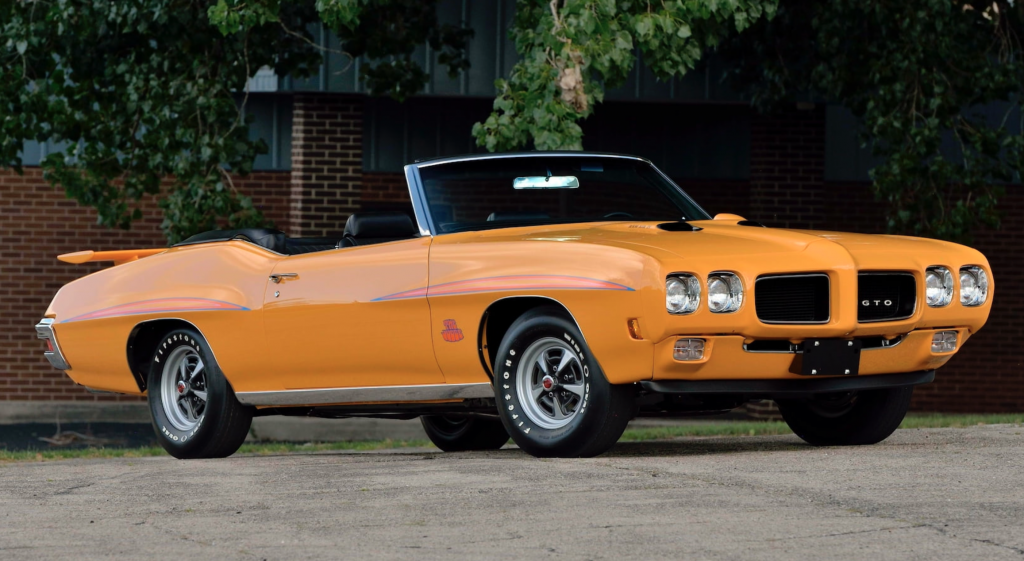 Offered from the The Chuck Cocoma Judge & Ram Air IV GTO collection, this is one of seven Ram Air IV GTO Judge Convertibles built with automatic transmission, out of 168 Judge Convertibles made in 1970. This particular example was used as an exhibition car, and as such was liberally specced with options such as power steering and power front disc brakes, Formula steering wheel, AM/FM radio, stereo eight-track tape player, custom seatbelts, Soft Ray tinted windscreen and Rally II wheels mounting Firestone Wide Oval white-letter tyres.
Since being given a body-off-frame restoration in 1990s, it's received plenty of awards on the show circuit. No estimate was made publicly available prior to the auction.
8. 1966 Shelby 427 Cobra Roadster ($1.43m)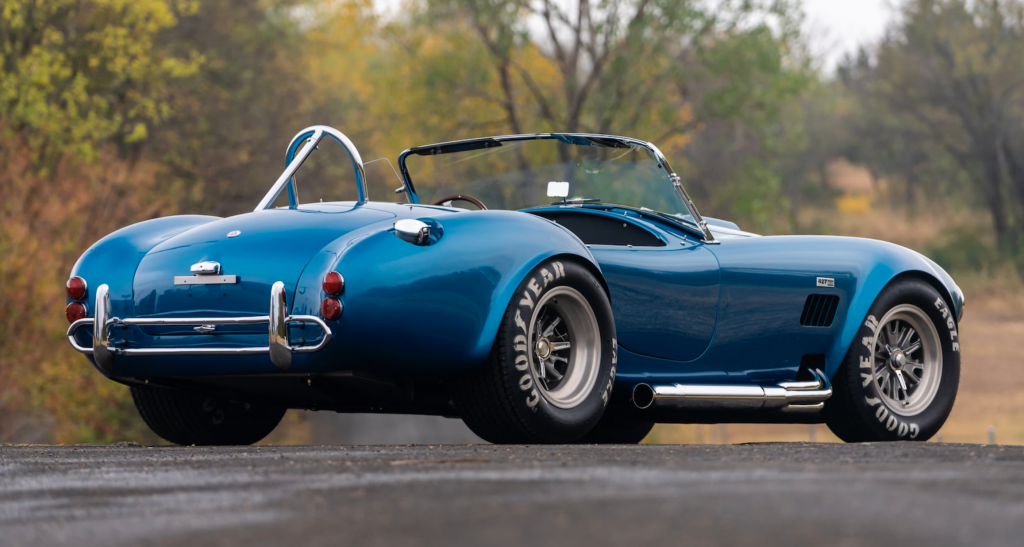 This Shelby Cobra 427 boasted an intriguing ownership history, courtesy of Geoff Howard of Accurate Restorations in Danbury, Connecticut. More on him in a moment, but what started life as a normal 427 (it's titled as a 1966) was given the much-fabled Semi-Competition (S/C) look in 1971, which amounted to a bonnet scoop, roll bar, side exhaust pipes, competition-type fuel filler, S/C lips to the rear-wing flares and Halibrand wheels.
Ten years later, Howard entered the story to convert the mechanicals into a car that matched the looks. He drafted in Joe La Pine of Danbury Competition Engines to build an S/C-specification engine with ported and flowed aluminium cylinder heads. The suspension was also upgraded to Competition specification, taking its inspiration from a Shelby factory-team racing car that Howard also owned. It was offered at Kissimmee fresh from a 2022 restoration, and sold at just shy of its $1.5m low estimate.
7. 1969 Dodge Hemi Charger Daytona NASCAR ($1.43m)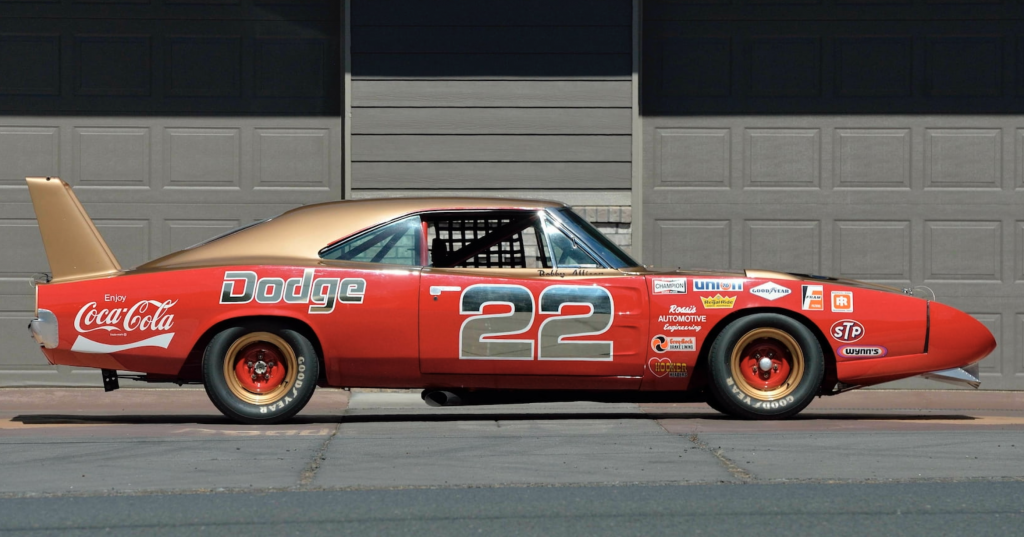 This 1969 Dodge Hemi Daytona NASCAR has an intriguing role in the super-speedway wars of the late 1960s and early 1970s. Prior to the Charger Daytona's unveiling at Talladega, Allison did four laps of Daytona at 200mph, as proved by the lap charts that came with the car.
After being rescued from a barn by Pat McKinney, it was restored to Red and Gold Coca-Cola no. 22 livery. Allison inspected the car in 1999 and has signed for its authenticity, and his signature can be found in two places on the dashboard. Estimated at $900,000 to $1.1m, it accelerated past that to $1.43m.
6. 1969 Dodge Hemi Daytona ($1.43m)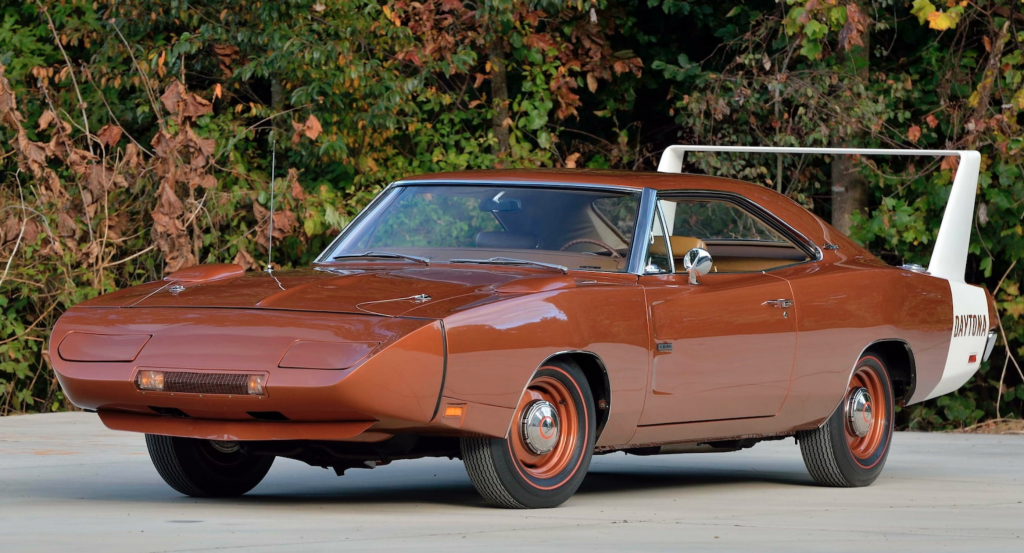 With an odometer reading of 6490, it's believed that this is the lowest-mileage four-speed Daytona known to exist. Its specification of T5 Copper Metallic, tan interior alongside power steering and power brakes is also said to be unique; it's also one of 20 four-speed Hemi 426-engined Daytonas. However, it's the ownership history that's fascinating.
It was first bought by a chap called Greg Williams, who wanted to turn it into custom car. He duly gutted the car of all the bits he didn't need, but crucially kept them safe. After being trailered around the show scene for a while, the Dodge – and the boxes of bits – were sold to Otis Chandler, the owner of the Los Angeles Times. He employed Roger Gibson to put it all back together, and it is said to be the first Mopar to be restored with the assembly-line paint daubs and tape deliberately visible. 
Chandler sold the car to Defensive Player of the Year Kevin Greene, linebacker for several NFL and NFC teams, who later sold it to Tim and Pam Wellborn, who used it only rarely while it formed part of their museum holdings. It was also owned by actor and comedian David Spade, before joining the Gary Edwards collection.
5. 1967 Ferrari 330GTS ($1.595m)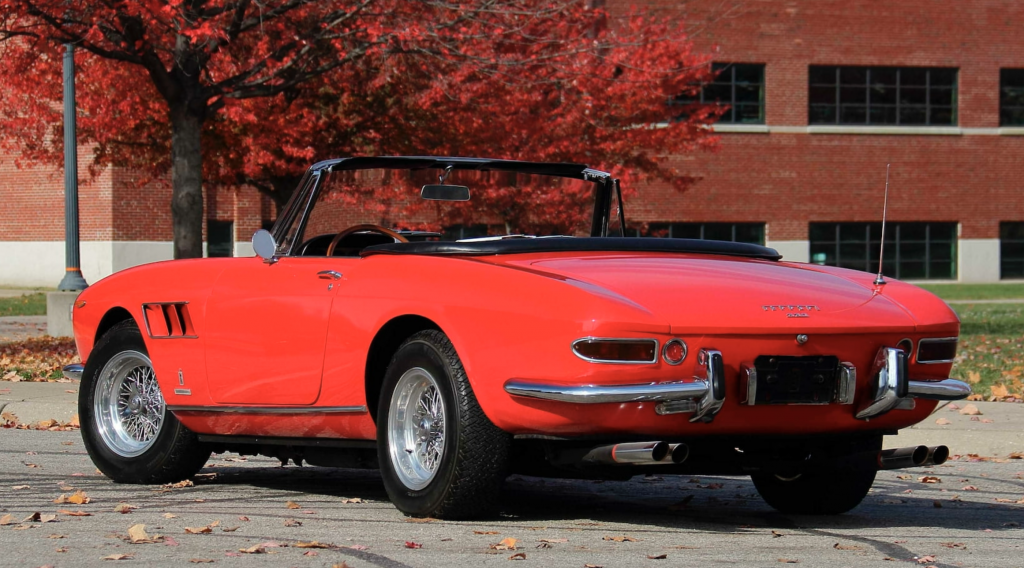 Ferrari made only 100 examples of the 330GTS, and this – chassis 11085 – was built to the rare specification of Rosso Cino (China Red) with a beige interior, and delivered to US distributor Luigi Chinetti Motors. The 92nd car built, it features a dash plaque from Germany's Scuderia Hanseat driving school, engraved with the name Otto C Winzen. The German-born Winzen was a key part of the American space programme during the 1950s and '60s, undertaking advanced research and development work into high-altitude manned flight. The car comfortably shot past its $1.2m high estimate.
4.1955 Mercedes-Benz 300SL Gullwing ($1.65m)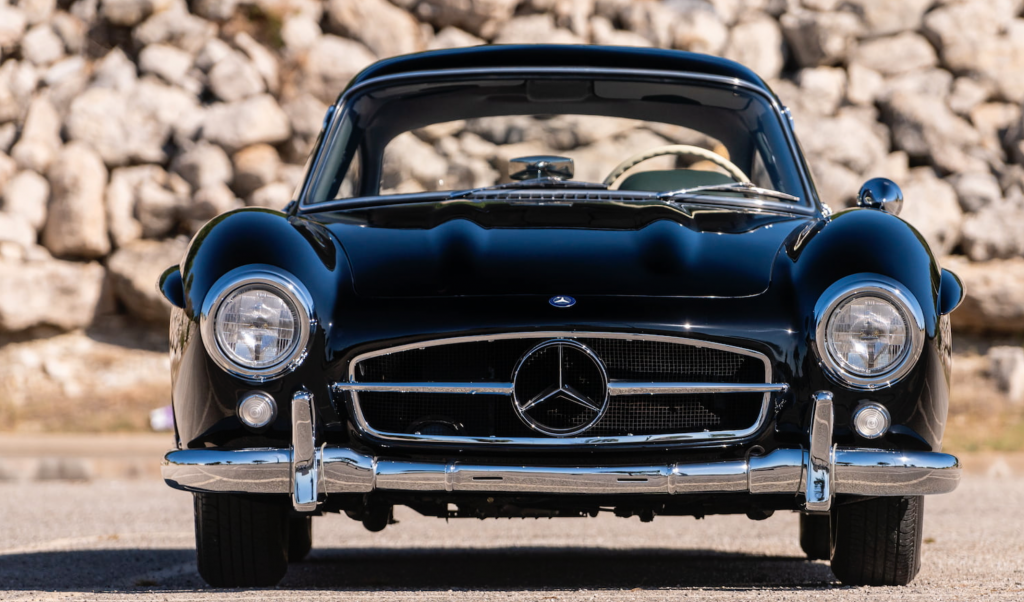 Could the 300SL Gullwing rush be coming to a softening phase? A glut of 300SLs came on to the market as a result of the Mercedes-Benz Uhlenhaut Coupé sale – but that was 2022, this is 2023. Against a pre-sale estimate of between $2.3m and $2.5m, the car was sold for $1.65m. This is despite a matching-numbers engine, an extensive restoration from Rudi & Company's Coachwerks in Victoria, British Columbia, Canada and custom-made luggage.
3. 1959 BMW 507 Roadster ($1.76m)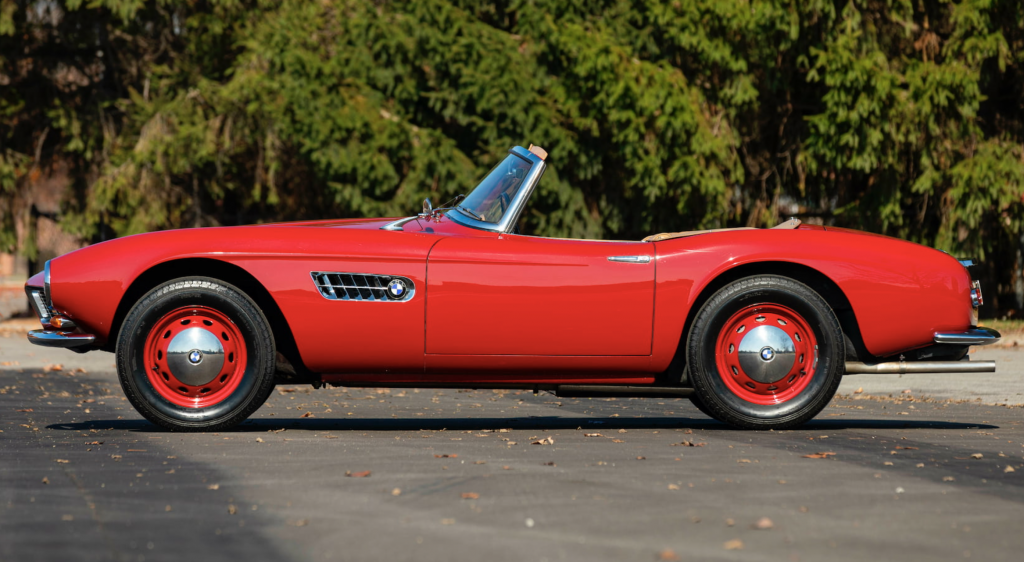 This BMW 507 Roadster did rather better than its Stuttgart-born 1950s German sports car compatriot, but it still sold for just under its lower estimate. The Series II model with a redesigned floor and fuel-tank arrangement was the 242nd car out of 252 built, and it had a pre-sale estimate of between $1.8m and $2.2m. This car, chassis 70242, also featured the rare John Surtees-developed four-wheel disc-brake option, and is one of just 11 cars to have been sold with a hard top. It had been extensively restored by Bruce Kelly's Lake Country Classic in Minneapolis, Minnesota.
2. 1967 Ferrari 275GTB/4 ($2.97m)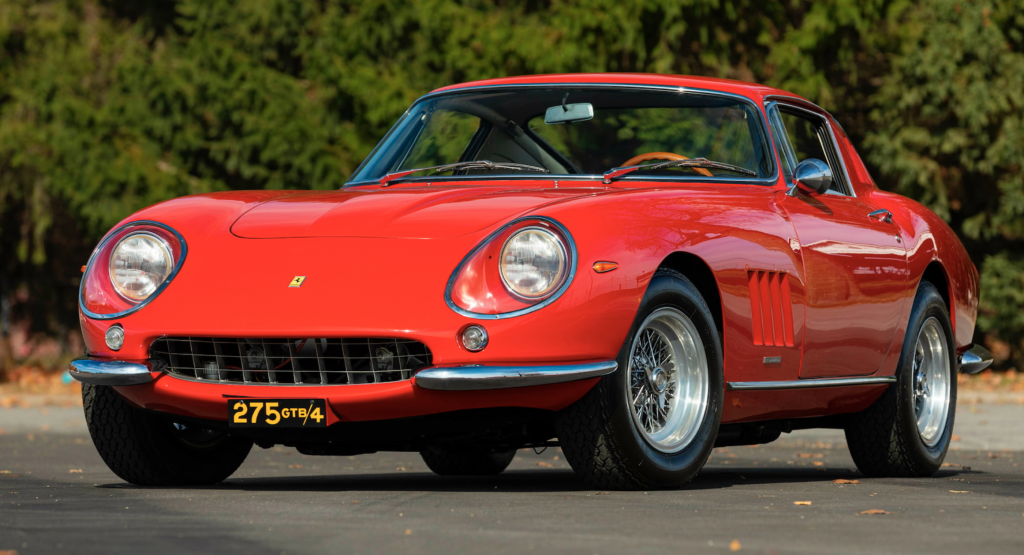 It wasn't all doom and gloom at the upper reaches of the price pyramid – this 275GTB/4, chassis number 09565, was estimated at between $2.25m and $2.6m, and was hammered away for $2.97m. Originally one of just six specified in Nero (black) with orange leather seats and red carpets, it was first delivered in April 1967 to Ferrari distributor Dino Ravasio & Figli in Verona, Italy. The first owner was Luigi Ravizza, who was keen to start competing with his new purchase. He entered it into the fourth Coppa Città di Volterra hillclimb in Italy, but couldn't make the start because the car wasn't finished. He'd make up for that over the next few years, entering several Italian hillclimbs as well as taking on the Prize of Tyrol at the Innsbruck airfield in Austria.
In 1971 the car made its way to the US, calling Ohio and Virginia home, before ending up in the Don Vitale collection, where it would stay until 2000. It then passed into the Richard H Grant III collection before its Kissimmee sale.
1. 1992 Ferrari F40 ($3.135m)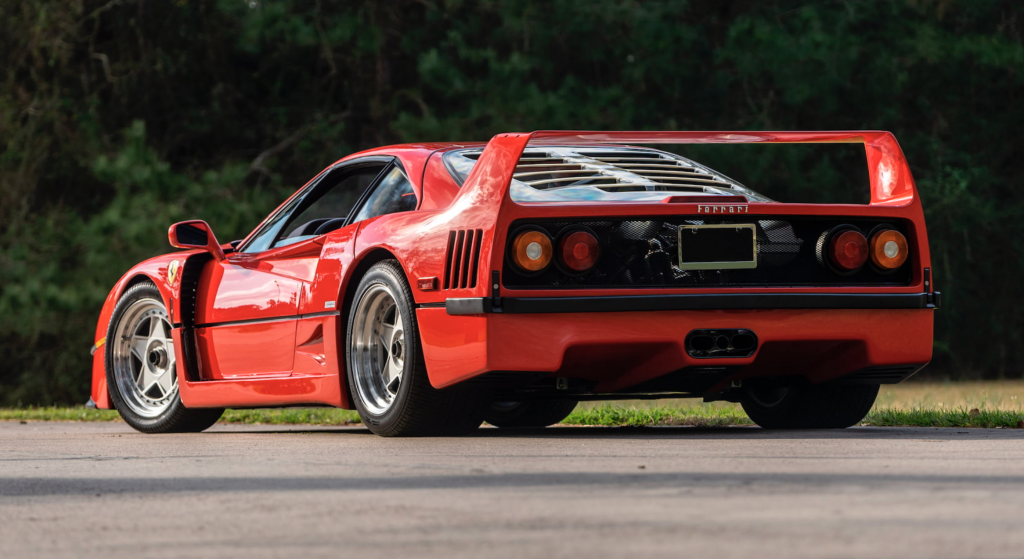 This F40 achieved the highest price at the Mecum sale – but it was hammered away somewhat short of its $3.7m to $4m estimate. That's despite Ferrari Classiche Red Book certification and Marcel Massini's notes on seeing chassis 92189 travel the production line over winter 1991-92. The 179th US-spec car made out of 213 built, it had covered just 10,994 miles and had received engine and gearbox refreshment less than a year ago.
Other attractions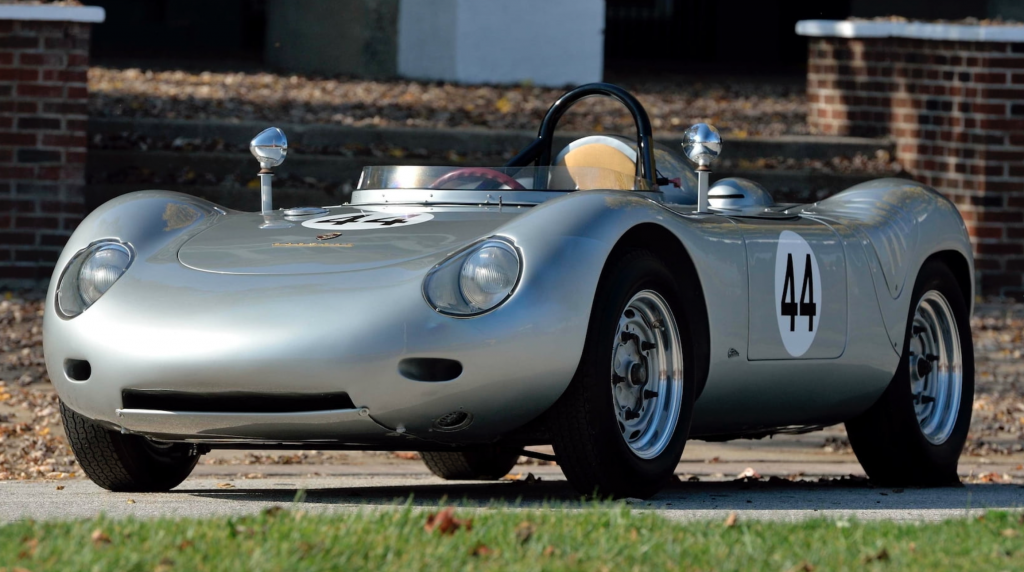 There were plenty of interesting lots away from the top ten, from the rare to the weird. But firstly, let's look at what didn't sell, starting with a much-storied Porsche.
Only 34 Porsche 718 RSKs were built, and the car from the Rick Grant III collection was one of just four factory-built with the ability to convert between centre and off-set steering. Delivered new to privateer racer Christian Goethals of Belgium, it took first place at the 1959 Leopoldville Grand Prix in the Belgian Congo. In 1960, Goethals and Curt Delfosse finished sixth overall and third in class at the Buenos Aires 1000km Grand Prix. There was also a class win at the Formula Libre Prix de Paris at Montlhèry and second place at Spa Francorchamps. A 1600cc engine was installed by Porsche at the end of the year, but it would stay in Stuttgart before it was sold to the US. At the time of writing, the car hadn't sold, at $3.2m against a $3.5m-$4m estimate.
Other notable no sales included one of 70 US-spec Ferrari Enzos in silver (high bid $3.1m vs $3.5m low estimate), 1967 Ford GT40 MkIV (high bid $1.1m vs $2m low estimate), 1967 Ferrari 275GTB/4 (high bid $2.9m) and 1967 Ferrari 275GTB/4 NART Spider Straman Conversion ($2.9m high bid).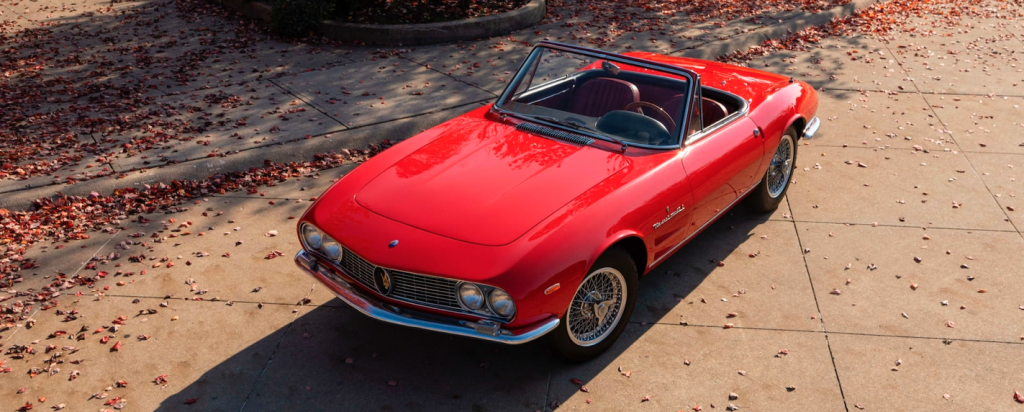 Another interesting car from the Grant collection was one of two Vignale-bodied prototype Maserati 3500 GTI Spyders built in 1965. Production of the standard Maserati 3500 had wrapped up in mid-1964, but this chassis was constructed by Vignale in January 1965 to GTI Spyder specification, which meant a 3.5-litre twin-cam straight-six engine and a ZF five-speed manual box. The body itself is very different to the main production cars, with a reworked nose and hindquarters. It was bought by Simini Giuseppe of Milan, Italy, and would remain, along with the other model built to this style, an intriguing one-off.
The Maserati had found its way to the US by the time it entered the Rick Grant III collection in 1976. He purchased it for $10,000 in Ohio, and would regularly use the car over the next two decades. In 2005 he treated it a restoration by Dale Oakes of Euro Classics in Dayton, which saw fresh paint, upgraded stainless-steel door sills, an interior retrim in red leather and an oak-veneer dashboard. The Lucas fuel-injection system was replaced with triple Weber twin-choke carburettors. Against a $350,000 to $500,000 estimate, it sold for $550,000.
Other prototypes included a one-of-four 1955 Chrysler Ghia GT Special that was exhibited at the 1955 Turin Motor Show, which sold for $770,000, while the Mercury XM Turnpike Cruiser Concept we discussed here was unsold at $350,000 against a $1.25m-$2m estimate. Meanwhile, a 1969 Yenko Super Camaro Prototype sold for $440,000.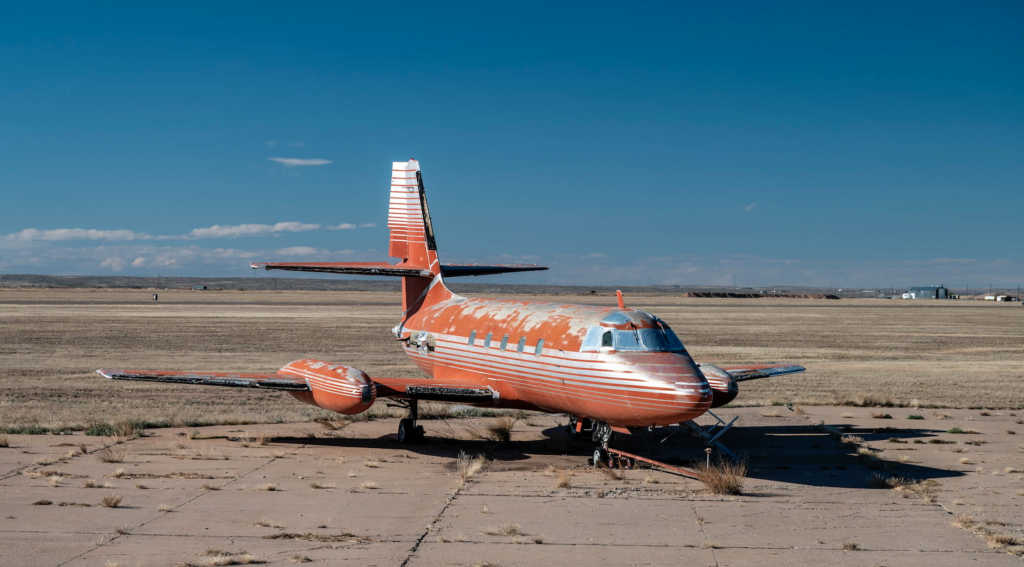 In the 'and finally' collection we have this – a 1962 Lockheed 1329 Jetstar, first owned by Elvis Presley. Stored for decades at Roswell International Air Center, it needs full restoration. The engines and cockpit have gone, but the cabin still retains its wood panelling and red velvet upholstery with gold-finish hardware. Someone couldn't help falling in love, decided it was now or never and bought it for $286,000.
More details on Mecum's sale can be found here.