WORDS: ELLIOTT HUGHES | PHOTOGRAPHY: THORNLEY KELHAM
British car restoration company Thornley Kelham has revealed the Jaguar XK European as the first car in its new European series of restomods. The XK European follows the success of the company's Lancia Aurelia Outlaw European CSL that broke cover in November 2021, and which built on the initial Aurelia Outlaw inspired by the famous Giovanni Bracco chassis 1010 period race car. 
As with the Aurelia Outlaw Series, each XK European will be entirely bespoke and crafted to the preferences of individual customers from the basis of a neglected Jaguar XK donor car. 
With the donor acquired, Thornley Kelham's craftsman embark upon a 5000-hour concours-standard restoration and modification process to produce a stunning 21st-century expression of the classic 1950s Jaguar XK.
Many of those hours will be poured into the new, fully aluminium bodywork penned by McLaren P1 designer Paul Howse. With swollen arches, a lowered roofline and a more pronounced teardrop rear end, the XK European boasts a more sporting appearance than the original car, while staying true to its classic styling.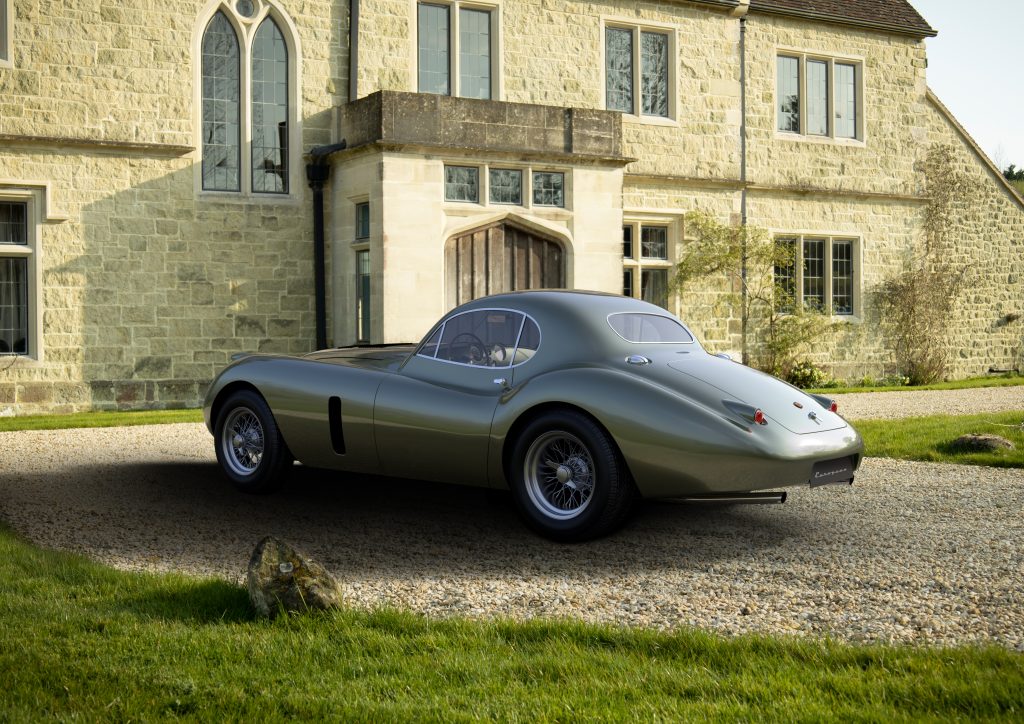 Thornley Kelham has applied the same philosophy to the redesigned cabin, which maintains the ambience and layout of the original, albeit with body-coloured aluminium replacing the walnut dashboard trim.
The driver's H-point has been lowered for a more purposeful driving position, which means that headroom hasn't been compromised due to the cut roofline. The sportier driving position is complemented by more supportive seats trimmed in Connolly leather, and comfort is improved with air-conditioning. Further modern conveniences such as Bluetooth connectivity, electric windows and power steering negate the usual drawbacks of driving a classic XK. Safety and chassis rigidity have also been improved with a subtly integrated rollcage. 
Underneath the bodywork sits a familiar Jaguar straight-six, albeit one that has been rebored to 3.8 litres and fitted with new cams and direct injection for a healthy 300-340bhp output, depending on specification. Reliability should be much improved, too, because an uprated aluminium radiator and oil cooler complement additional body louvres and vents to solve a well known Achilles' Heel of classic Jaguars. 
Power is sent through a revised five-speed manual transmission and limited-slip differential to wider wire wheels at the rear that provide the grip required for the car's additional horsepower. The wider wheels also sit flush with the car's reprofiled arches, adding to its more sporting appearance.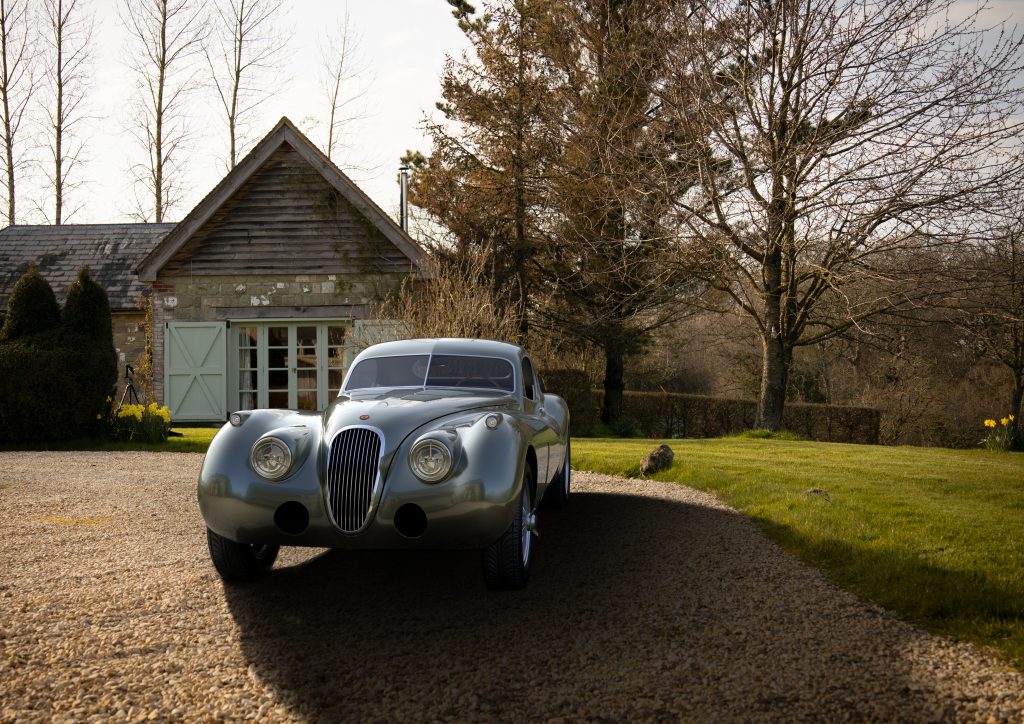 The suspension and braking systems have been similarly revised to deal with the extra performance. A double-wishbone set-up with Bilstein shock absorbers and Eibach springs now reside at each corner, which required a complete redesign of the rear axle that originally featured antiquated leaf springs. Powerful disc brakes with four-piston calipers ensure the car can stop as effectively as it accelerates and handles.
Development of the first XK European is already underway, and Thornley Kelham has announced that it has already secured its first commission. The number of cars slated for production is said to be "strictly limited", and prices start at £550,000 plus the donor car depending on specification.