WORDS: SIMON DE BURTON | PHOTOGRAPHY: SEGWAY
If the name 'Segway' conjurs an instant image of an airline stewardess or (political correction) steward gliding between terminals on what looks like an upright, two-wheeled electric broomstick – I'm with you. That's what a Segway is, isn't it?

Not any more, it seems. It turns out that Dean Kamen's turn-of-the-century invention was sold to a 'Beijing-based robotics start-up' called Ninebot in 2015, which ditched the much-derided 'personal transport solution' two years ago.

Now a Ninebot subsidiary called Segway Powersports is the name used on a range of all-terrain vehicles that include an agricultural utility truck called the Fugelman, a quad bike named Snarler and – best of all – the Villain, which is the shamelessly indulgent, street-legal, off-road 'side by side' pictured here.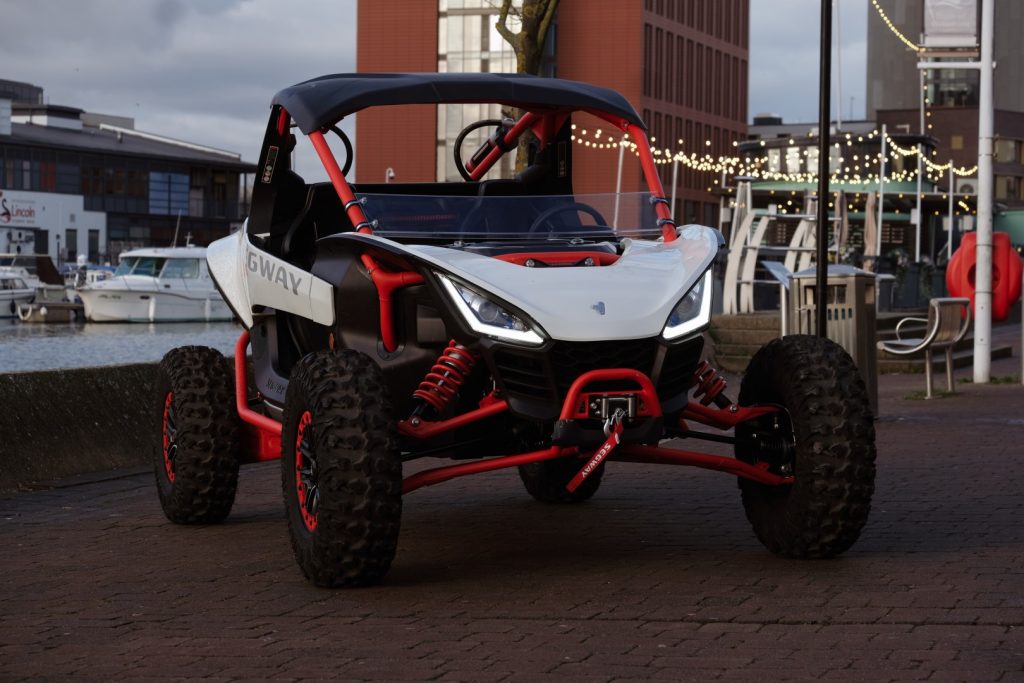 When Magneto was offered the chance to be the first UK-based motoring publication to drive a Villain, we were given two options: try it out on a field around the back of Devon-based dealership Hayes Machinery; or take it away for a few days for the full on-road, off-road experience.

Always anxious to do the job properly (and always willing to muck about in someone else's vehicle) we – ok, I – opted to drive home in it, a 38-mile journey that took in a combination of roads ranging from a full-on dual carriageway (nerve wracking) to country lanes so small that they may not even have been 'adopted' (ideal).

Generally speaking, a Villain on the road is somewhat monstrous.

The 1000cc, V-twin engine situated directly behind the two seats drones like a washing machine with a broken drum, while a noticeable lag when setting off (a cause of the CVT gearbox) makes for jerky slow-speed manoeuvres. Add in the fact that a Villain driven at road speeds (our unrestricted version would easily hit 70mph) could feasibly drink a V8 Range Rover under the table when it comes to petrol consumption, and it will be apparent that you wouldn't want one as a daily driver.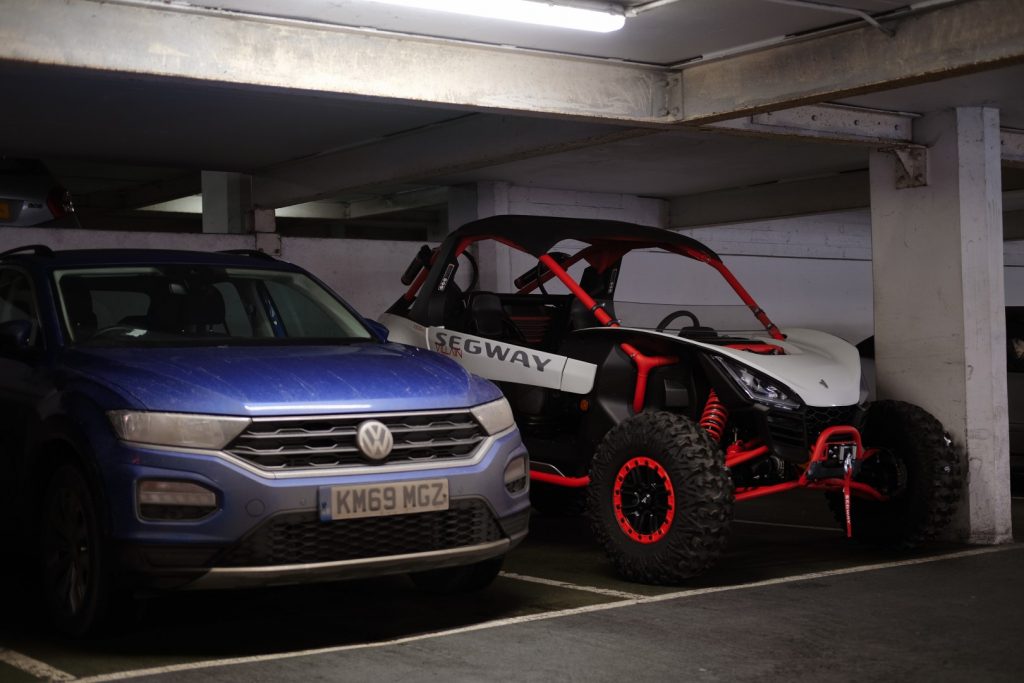 But it's not meant to be a daily driver– it's meant for having fun in. And for that, it's brilliant.

With gas shock absorbers that measure around a metre long giving up to 40cm of suspension travel at the front and 45mm at the rear, plus 10-inch-wide knobbly tyres all round, the Villain makes smooth works of rocks, lumps, mounds and ruts. Meanwhile, the switchable four-wheel drive, front diff lock, high and low-ratio gearbox and choice of three driving modes give the feeling that it will go virtually anywhere.

Throw in the useful 105bhp from that noisy engine (which actually sounds brilliant when being thrashed), and the result is every off-road hooligan's dream  – 'air' on demand, donuts all day long, no hill that can't be tackled and all the opposite lock you can muster at the merest hint of a loose surface.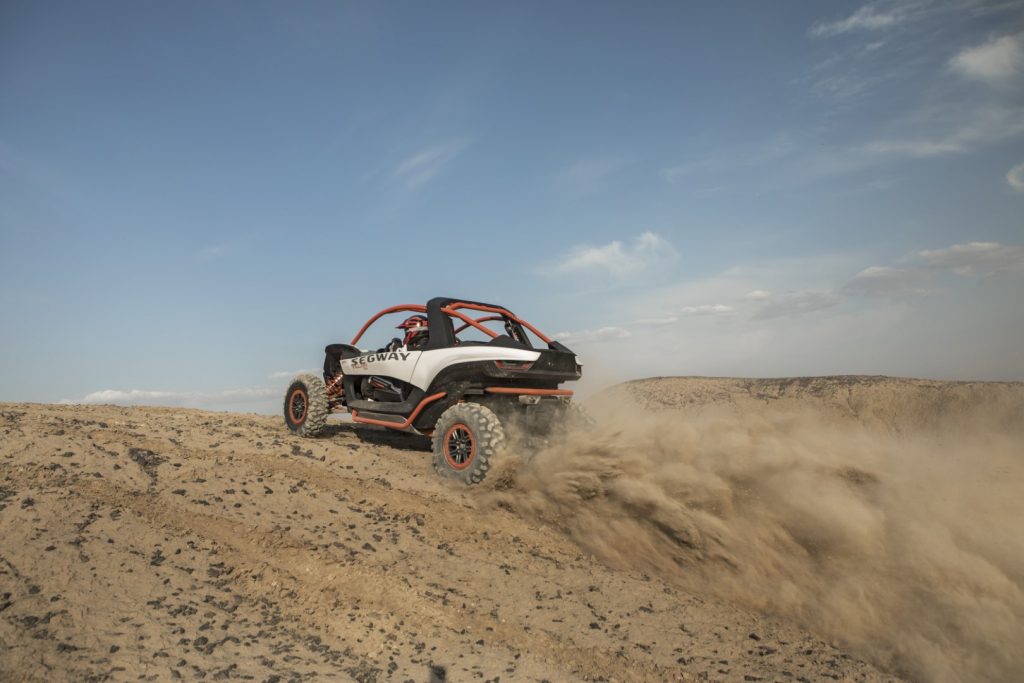 True, there are plenty of rivals in the same field (that could be a pun), notably CanAm's spectacular, 200bhp Maverick, but that will set you back £24,407 compared with £17,999 for the Villain.

Which will leave £6408 to spend on petrol. Enough, these days, for a whole afternoon of driving fun…

Thanks to James Hayes of Hayes Machinery, Business Park, Unit 3 N Aller Roundabout, South Molton EX36 3RF for providing the Segway – and apologies for the mud. That was everywhere. hayesmachinery.co.uk.