Words: Nathan Chadwick | Photos: Singer Group Inc
Say hello to Singer's Turbo Study for 964 Cabriolet owners – the first car from the Californian-based firm to have a fully opening roof.
It's come about as a result of requests from owners, and blends the grand-tourer brief of the Turbo Study revealed early this year with roofless motoring. This particular car features lightweight carbon fibre bodywork in Cadiz Red, a 510bhp 3.8-litre twin turbocharged flat six with air-to-water intercooling, a six-speed manual gearbox and carbon ceramic disc brakes.
Though a four-wheel-drive set-up is possible, this owner has chosen rear-wheel drive, along with a touring-specification suspension setup. Inside, the electrically adjustable sports seats are finished in black with Tartan seat centres, with red Black Forest wood accents on the trim. It's also got air conditioning and inductive phone charging.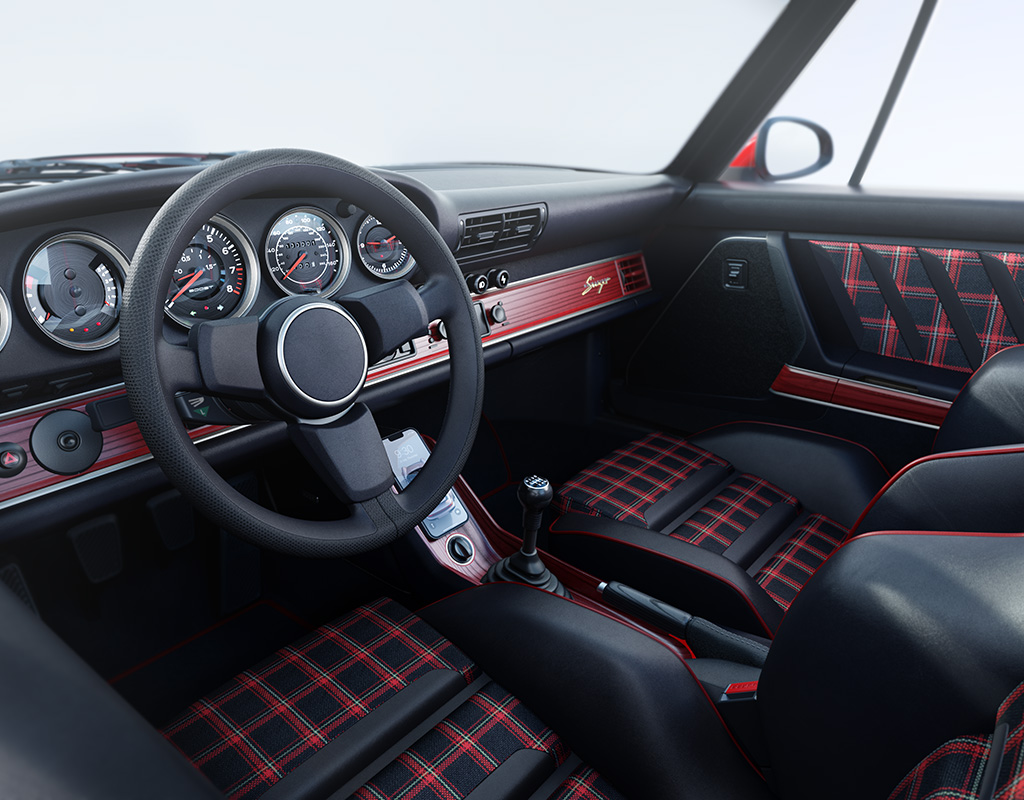 "The first Porsche, the Sport 356/1 known as 'Number 1', was a cabriolet, and high-performance, open-roof glamour has been part of the story ever since," says Rob Dickinson, founder and executive chairman of Singer Group Inc. "I've long wanted to celebrate that part of Porsche heritage at Singer and doing so as part of our recently announced Turbo Study seems a perfect place to start. Our goal with the Turbo Study is to distill the aweso​me thrill of Porsche's first 'supercar' while reimagining its performance and refinement. We're excited that owners can now choose to enjoy these traits with the roof down."
A price hasn't been released for the new car; each one is a bespoke build and the car can be set up for a grand touring or something more sporting, while power outputs can range from 450bhp to 510bhp. The Wolf Blue Turbo Study, the first car built, will be making its North American debut at The Quail, a Motorsports Gathering on Friday, August 19. More details here.