Words: Nathan Chadwick | Photos: RM Sotheby's
The Monterey sales season always brings out a diverse range of automotive temptations, but this year's RM Sotheby's sale has a fascinating selection of road-going Group B and Group A homologation specials, plus a fascinating limited-run coupé based on a Lancia Delta HF Integrale Evoluzione I – more on that later.
The lots are formed from two main collections: The Iannelli Family Collection and the appropriately named World Rally Classics Collection. Most are offered without reserve – we've picked out five highlights from the sale.
1986 Ford RS200 Evolution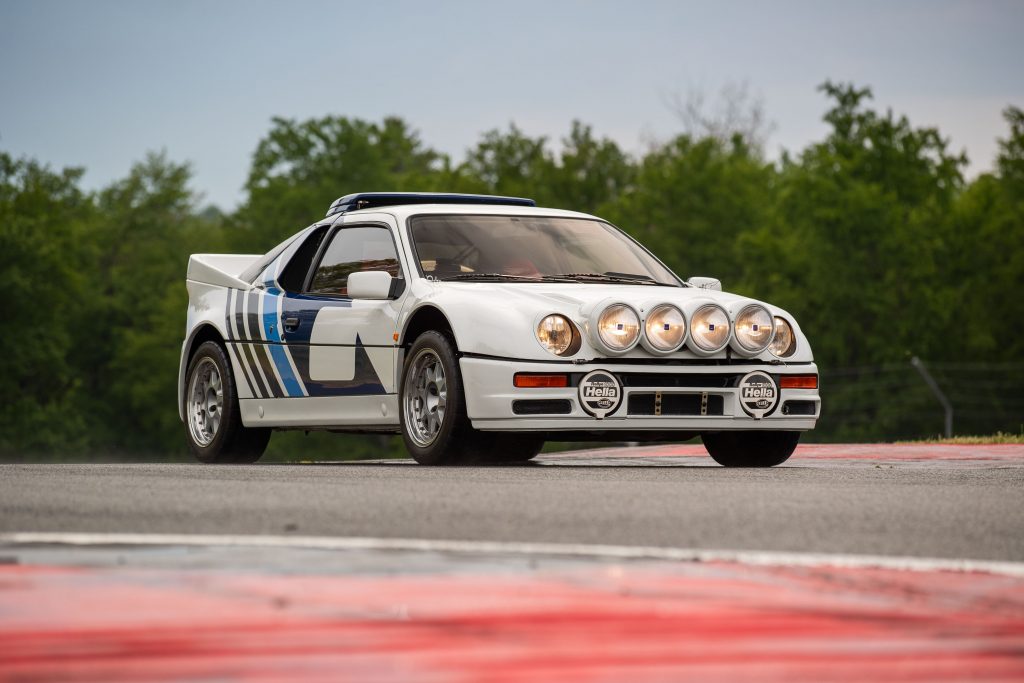 This Ford RS200 is one of just 24 Evolution versions constructed, out of 200 total RS200s. The Evolution tag means it features an upgraded 2.1-litre BDT engine that's good for upwards of 600bhp – more than double the standard car's output. Chassis 0084 is believed to have been sold to its first US owner in 1989 via US RS200 importer Bob Sutherland. The first owner would keep the car for 28 years, putting it on display at The Auto Collections, the museum based in the parking garage of the Imperial Palace Hotel in Las Vegas.
The museum closed in 2017, after which the car was sold to a collector in Texas. The engine was sent to RS200 specialist Geoff Page for a full rebuild, which included new main and big-end bearings, valve springs, piston rings and big-end bolts, as well as a freshly rebuilt turbocharger and a new cambelt. As a precautionary measure, the cooling, braking and fuel systems were also overhauled.
In 2019, ownership passed to the vendor, who has driven it only on rare occasions. Despite this, it's been upgraded to a new flywheel and Tilton carbon twin-plate clutch to improve driveability. It's covered less than 500km since new; it's estimated at $550k-$650k.
1985 Peugeot 205 Turbo 16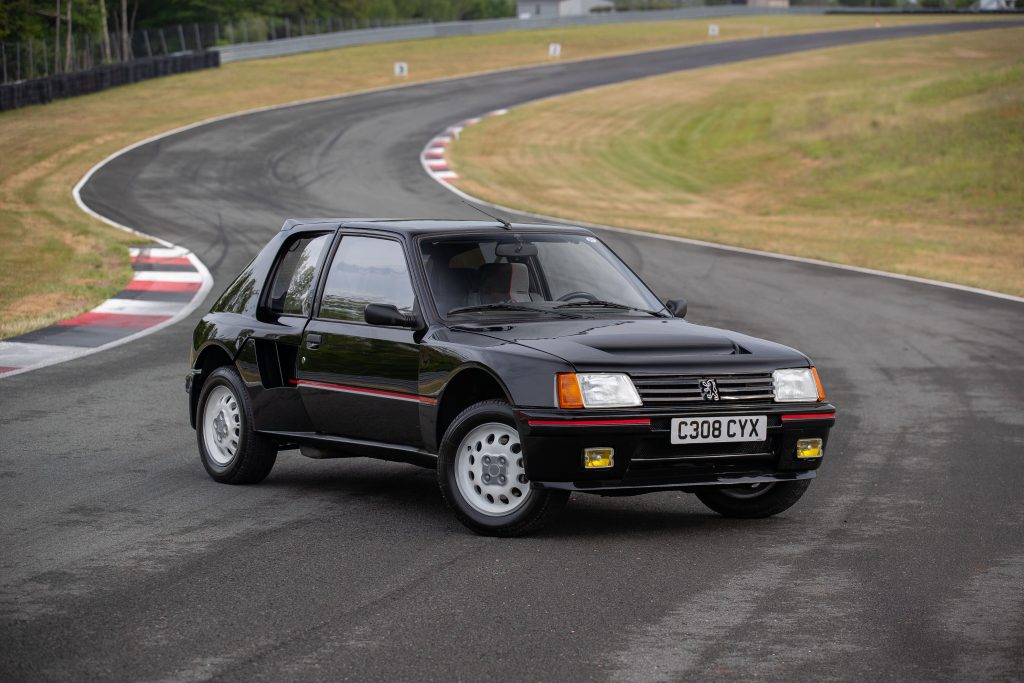 This Peugeot 205 Turbo 16 is one of just 200 built to satisfy Group B homologation rules – however, it's believed to be unique among that number. Its first owner was London-based Qatari Sheikh Abdullah bin Khalifa Al-Thani, who specified this car – chassis 177 – in black. It's believed to be the only one finished in this colour.
Sheikh Al-Thani kept the Peugeot until 2017, selling it to Hafid Dilaimi, also of London. It then passed to Tom Kirby of Stroud, Gloucestershire, who prepared the car to concours condition, displaying it at Salon Privé at Blenheim Palace. In 2022 it was serviced at BGMSport in Northamptonshire, with a fresh cambelt, filter and fluid changes, new clutch and brake master cylinders, and a refurbishment of all four wheels. The current vendor acquired the car last year; it's covered 8696km. Offered at no reserve, it's estimated at $350k-$450k.
1982 Lancia Rally 037 Stradale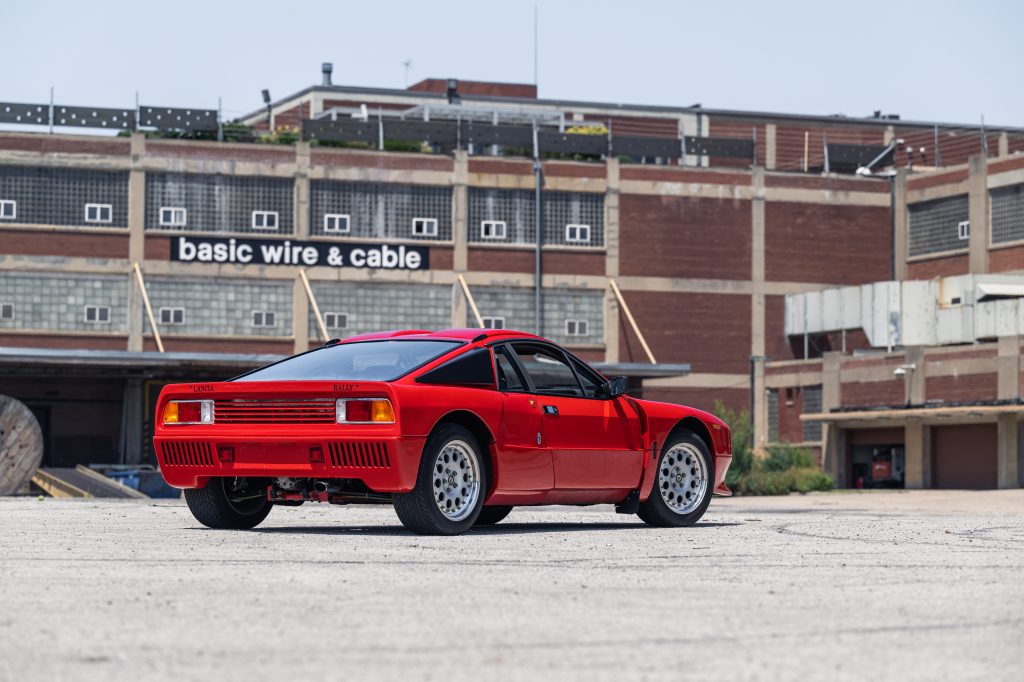 This Lancia 037 Stradale is 22nd of 217 examples built, and was first registered in Palermo, Sicily, by a Francesco Pio Bignardi – a second name familiar to many in the Italian rallying community. Despite this, the Lancia was used only as a road car, and in 2005 ownership passed to Carlo Pungetti of Bologna. He didn't register the car for the road; instead he kept it in a warehouse for ten years before selling it to a German collector. It's been with the current oner since 2019, and has covered 3300km since new. It's estimated at $600k-$750k.
1992 ZAGATO Hyena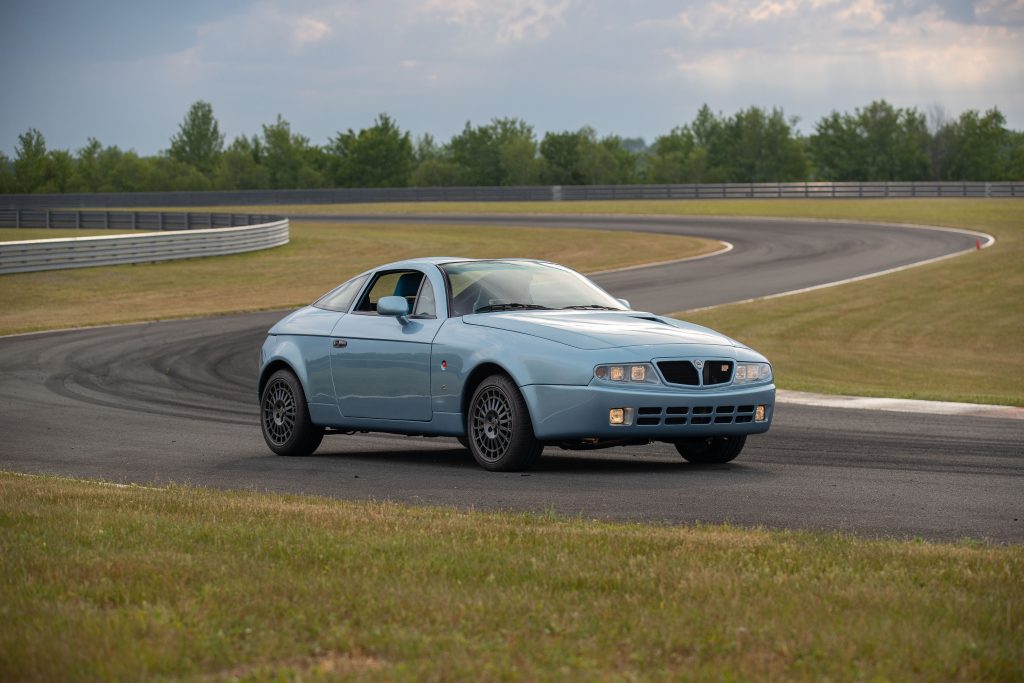 Keeping to the Lancia theme, here's one of three Deltas in the sale (the others are an Evoluzione II Giallo Ginestra and an Evoluzione I Martini 6) but this one, quite obviously, is not a 'normal' Delta.
For the uninitiated, this is a Zagato Hyena. In the early 1990s, the Dutch Lancia importer, Paul Koot, conceived of an idea: take the underpinnings of the Lancia Delta HF Integrale, and give them to Zagato to build a two-door aluminium-bodied two-door. The original idea was to have Lancia support the project, but the FIAT Group said no; Koot had to buy all the cars himself and then have them converted. The original plan was to have 500 made, but in the end just 24 were built between 1992 and 1994.
This example is chassis Z018, the 18th built. It was kept in storage until it was imported to the UK by Lancia specialist Walkers Garage in 2001. It was then finished in red with a black interior, and sold to its first owner in April 2002. That owner would keep the car for the next 19 years, at which point it was sold to the vendor.
The owner instructed Italiamotorsport Parussini of Udine, Italy to not only restore the Hyena, but improve the performance. The car was stripped down for a bare-metal respray in Grigio Alloy, while the interior was retrimmed in turquoise Alcantara similar to that of the Delta HF Integrale Martini 6. The engine was remapped beyond the standard Hyena's 250bhp to 320bhp, and the car was fitted with a bespoke exhaust system, while the suspension and brakes have also been upgraded. After 12 months' work and 100km since completion (it now has 31,199km on the clock), it's being offered at no reserve, with an estimate of $300k-$400k.

1987 Citroën BX 4TC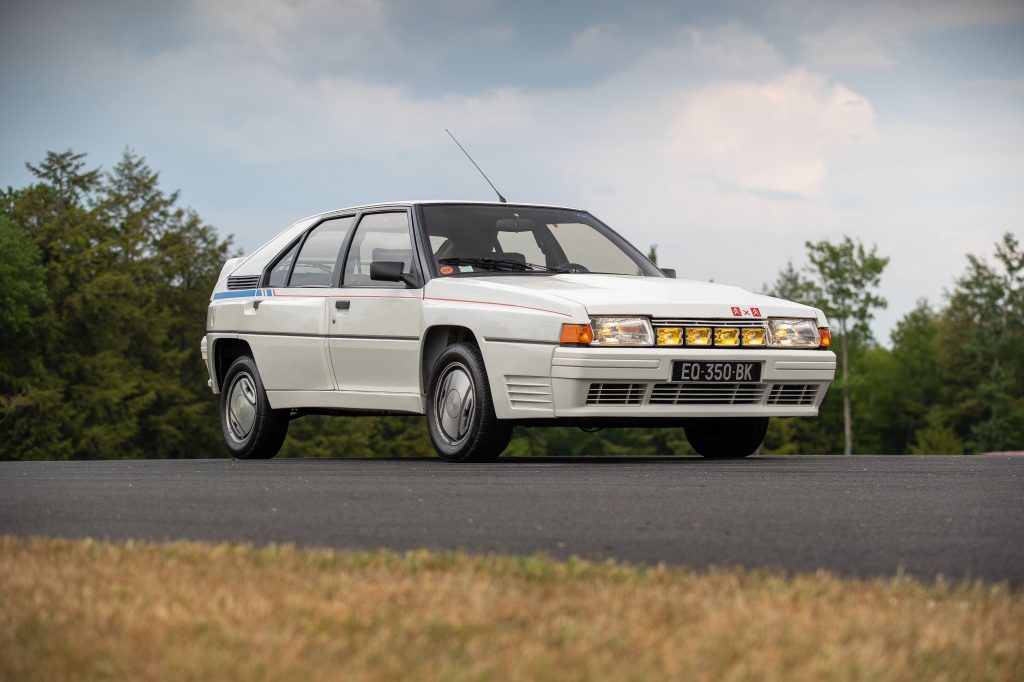 The BX 4TC has one of the most fascinating stories among the Group B cars that actually competed. Despite Citroën needing 200 road cars to be homologated, it's believed just 62 were sold in period. The rally version managed to compete in only three events – not particularly successfully – before Group B was banned at the end of 1986. It's believed around half of those cars sold were bought back for destruction, leaving 30 remaining.
This particular example was originally sold to Paris, where it stayed until 2000. It would have a further brief ownership stint, before moving to another enthusiast's collection in Toulon. It would stay there until, in 2018, it was bought by a US-based collector. it was then given a major service, which included the replacement of the clutch and timing belt. It was then acquired by the current owner last year; it's covered 53,192km in total. Offered without reserve, it's estimated at $100k-$150k.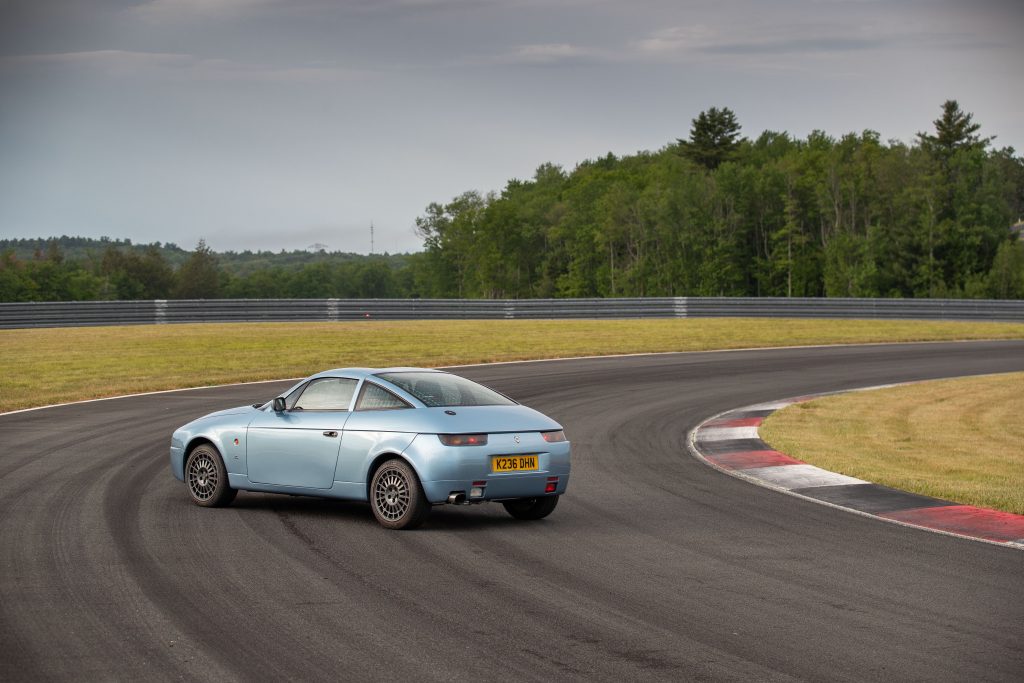 The auction takes place on August 17-19, 2023 at the Monterey Conference Centre, 1 Portola Plaza, Monterey. Preview day is Wednesday August 16. More details are available here.