WORDS: ELLIOTT HUGHES | PHOTOS: JLR
So many of us are guilty of being a little po-faced about the concept of a performance SUV. After all, the idea of a top-heavy, off-road-biased luxury car is the very antithesis of a high-performance sports machine. But what if you want all of the above in one neat package? 
As it turns out, plenty of buyers are looking for exactly that, which is why even Ferrari and Lamborghini have thrown their coppolas into the ring in recent years. Range Rover, though, has had something of a head start. The British marque made its first attempt at a super SUV – the Range Rover Sport SVR – back in 2015, complete with aggressive styling, bucket seats, and a fire-and-brimstone 5.0-litre supercharged V8 engine.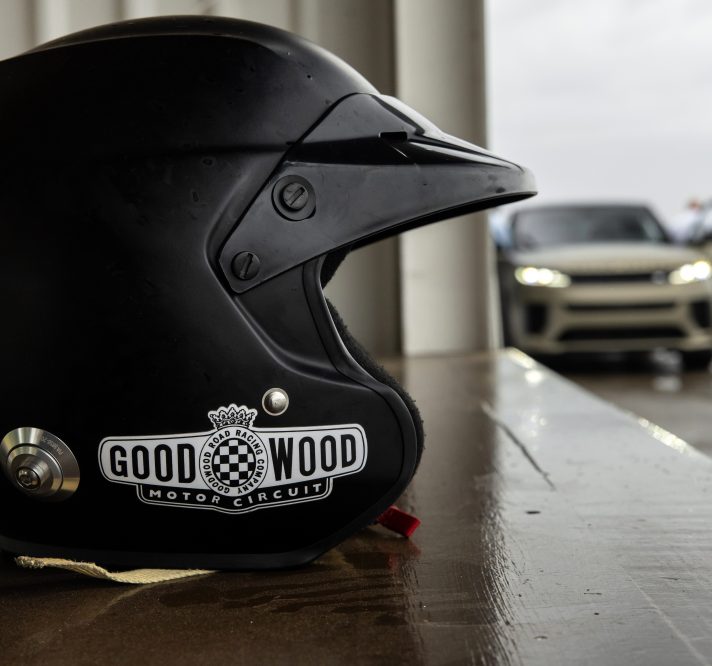 Incessant rain has created all the usual wet-weather booby traps of slippery braking points, standing water and the siren call of slick kerbs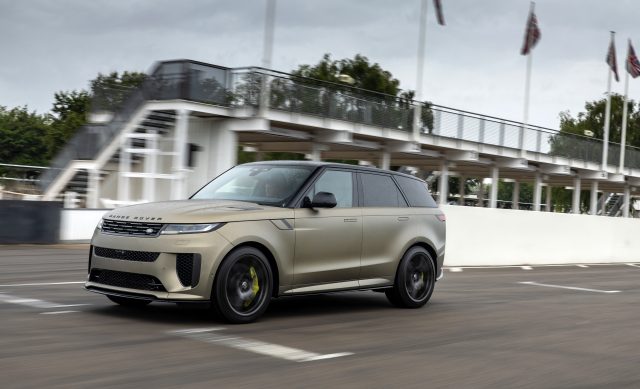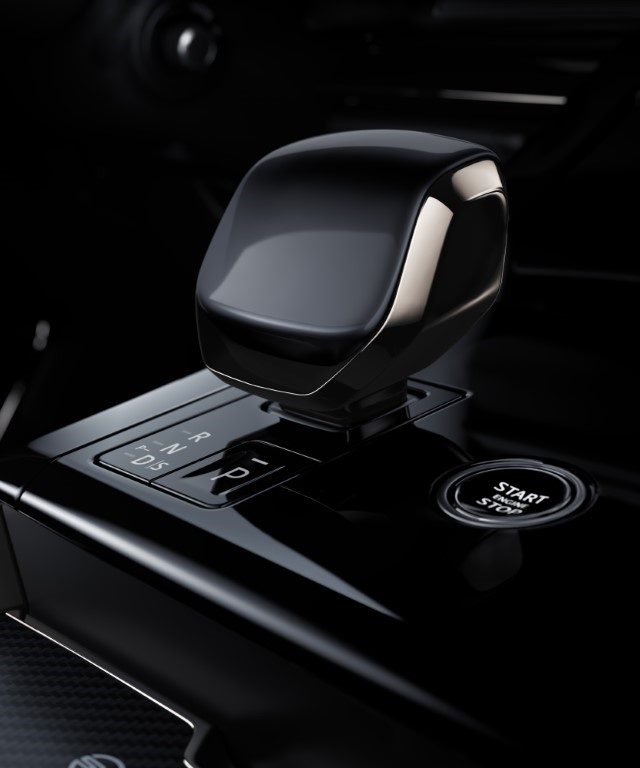 Eight years later, and with the competition fiercer than ever, Range Rover has unveiled that car's successor, the all-new Sport SV, at the Goodwood Festival of Speed. I'm among a small group of journalists invited to experience a passenger ride in the SV around the Goodwood Motor Circuit.
As a very fast, old-school track with minimal run-off, the circuit is an intimidating place at the best of times. Things are even trickier on this occasion; incessant rain has created all the usual wet-weather booby traps of slippery braking points, standing water and the siren call of slick kerbs eager to spin you into the scenery. Putting all that to one side, it's time to drink in the SV's exterior before jumping into the passenger seat for a couple of laps. Flat out!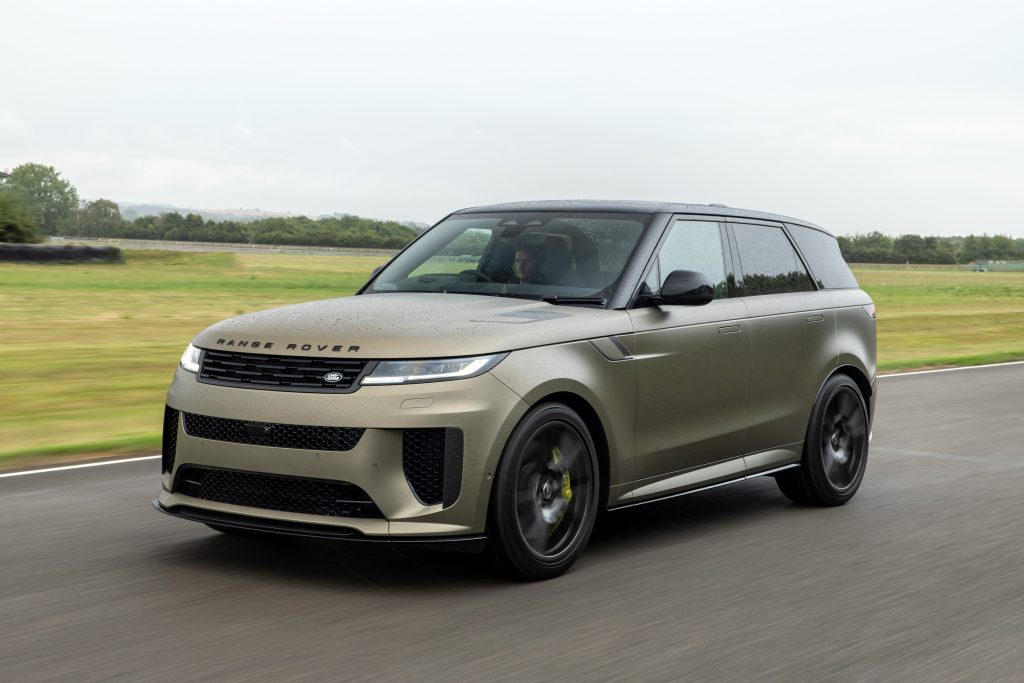 At a distance, the differences between this limited-edition SV Edition One model and the P530 Sport seem subtle – which is no bad thing. The front and rear track are marginally wider, and the car sits 10mm lower than usual. There's also a new front bumper that helps to cool the engine, as well as sportier side skirts and a racier rear bumper complemented by a quartet of circular exhaust tips. The first 23-inch carbonfibre wheels ever fitted to a production car are probably the standout feature, and house huge eight-piston carbon-ceramic brakes.
Range Rover's SV department says the combination of those wheels and brakes yields a 74kg reduction of unsprung mass over the regular Sport. This might seem a little superfluous for a car that still weighs 2560kg – and the thought of kerbing one of the wheels is enough to make me shudder – but every little helps, I suppose.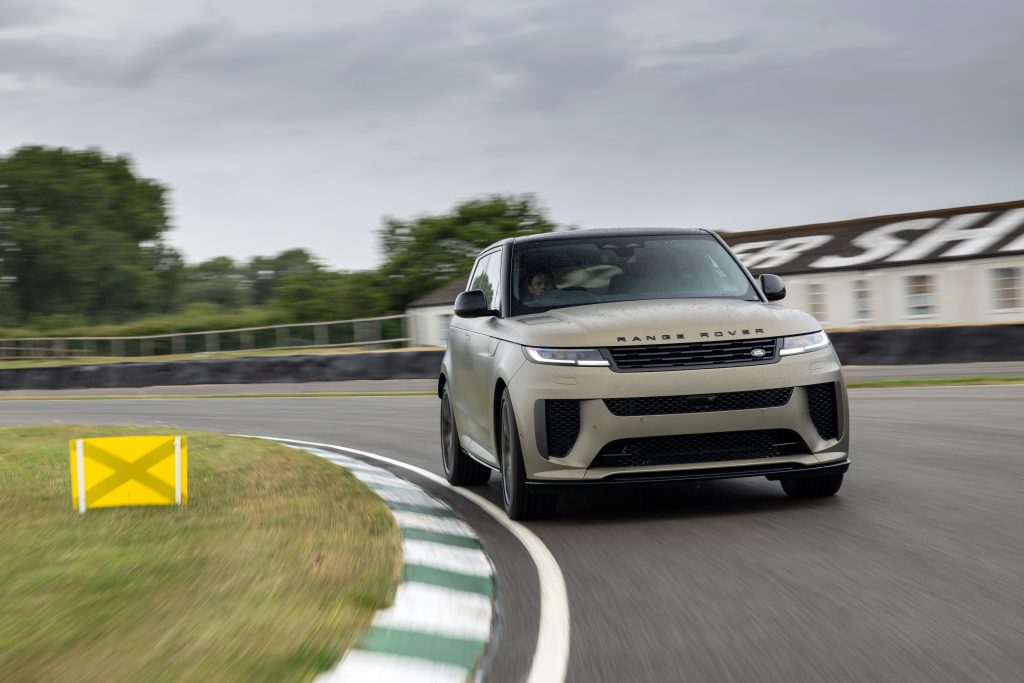 You sit lower than in a full-size Rangie, behind a leatherbound dashboard that's dominated by a 13.1-inch Pivi Pro infotainment screen. The seats themselves are very comfortable, and a far more logical choice than the supercar-esque buckets found in the previous SVR model.
The front seats aren't just comfortable – they also contain one of the SV's most innovative features. Range Rover calls these Body and Soul seats, and they feature four transducers that pulse and vibrate to allow you to feel the bass from whatever is being played through the 29-speaker Meridian Signature sound system. This tactile bass technology was developed by SUBPAC, and can be used with six pre-loaded wellness tracks that can help to energise or relax those perched up front.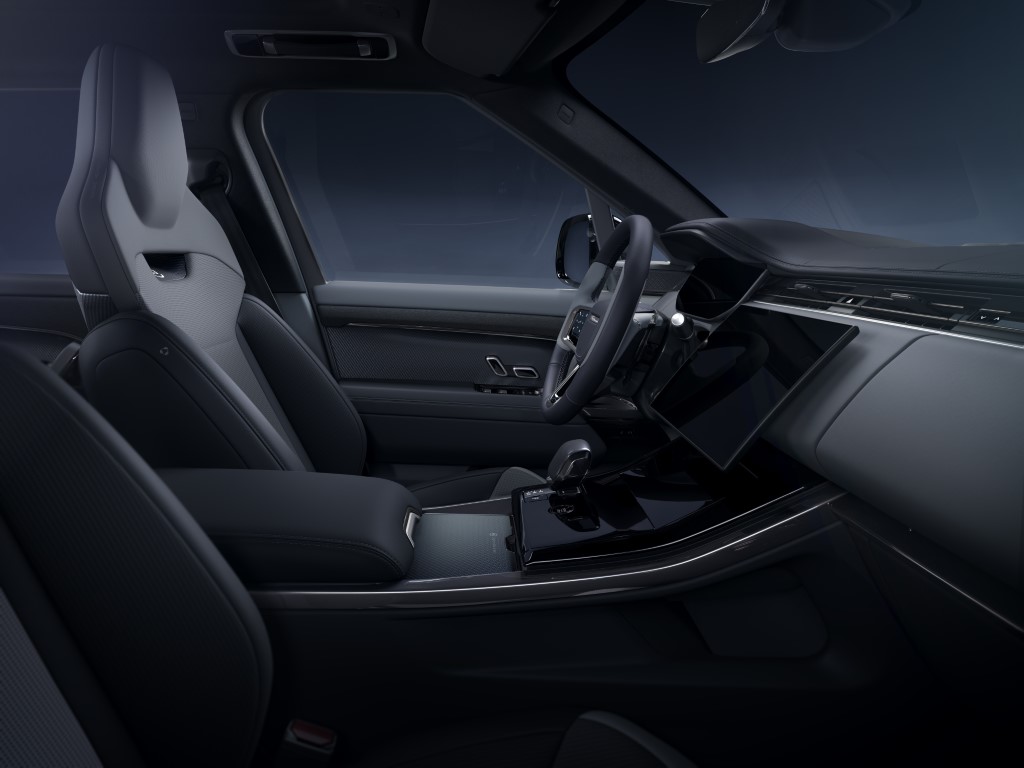 Dynamic Mode is primed as we wait for the marshal to give us the all-clear at the end of the pitlane. Without hesitation, 626bhp and 553lb ft are administered to all four wheels by the SV's mild-hybrid 4.4-litre twin-turbocharged V8. In the dry, it allows the car to accelerate from 0-60mph in just 3.6 seconds. In the wet, it doesn't feel that much slower as we thunder towards Madgwick.
A dab on the brakes, and the car duly rotates through the double apex. Back on the power and we reach 120mph before the rapid right-hander of Fordwater. The SV's body control immediately impresses. There's little roll – it's almost incongruous for a two-and-a-half-tonne car with a high centre of gravity to corner in such a manner.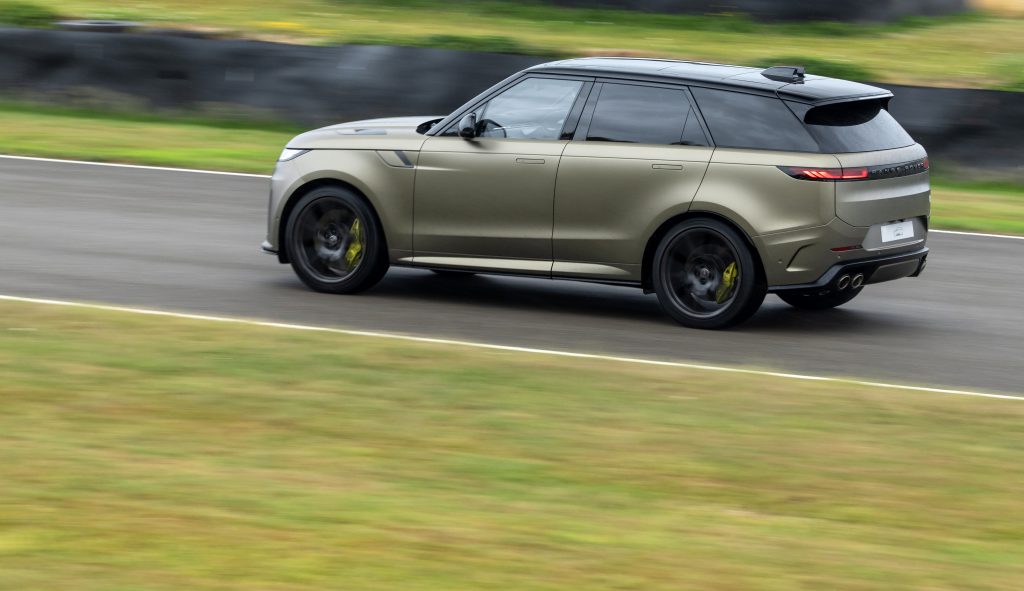 The secret is a combination of dual-chamber air springs and hydraulic interlinked dampers that forgo the need for conventional anti-roll bars. Complementing the clever semi-active suspension system is rear-wheel steering, torque vectoring, an active locking rear differential and the fastest-ratio steering rack ever fitted to a Range Rover. All of this allows the car to produce "in excess" of 1.1G of lateral acceleration. Incredibly, that's the same amount as a Porsche 718 Cayman GT4.
It's only when we get to the lower-speed corners of the St Mary's Complex and Lavant that the car's weight is apparent from the passenger seat. Here, you can hear the torque-vectoring system furiously nibbling at those carbon-ceramic discs as the car slides on entry, scrabbling for grip on the perilously slippery asphalt.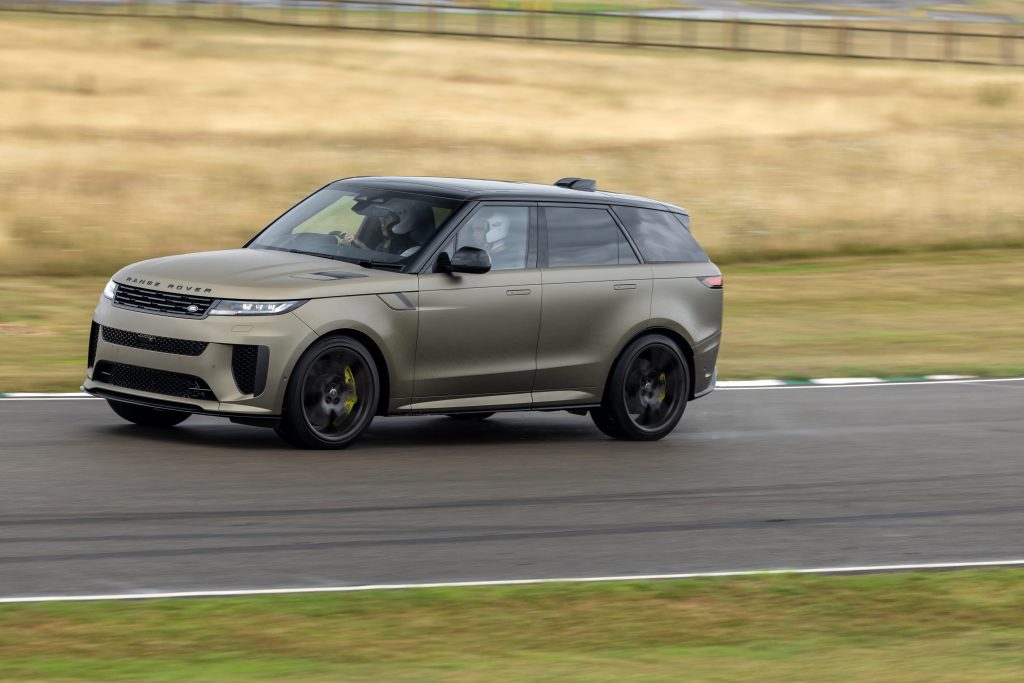 Even so, we still reach almost 140mph on the Lavant Straight, before hammering the brakes into the tricky braking zone before Woodcote. Even at these speeds, the car remains remarkably flat, with little pitch, dive or roll as the SV is manhandled towards the final chicane. If the conditions had been dry, we would have doubtlessly neared closer to the SV's 180mph top speed.
After one more white-knuckle lap, we peel off the circuit and take the scenic route back towards the paddock, traversing a 45º bank before heading down a narrow track. It's definitely a modest demonstration of the car's off-road capabilities, particularly when I experienced what a standard P530 is capable of in Madrid last year – but it's still impressive after driving at such speed around a circuit only minutes earlier.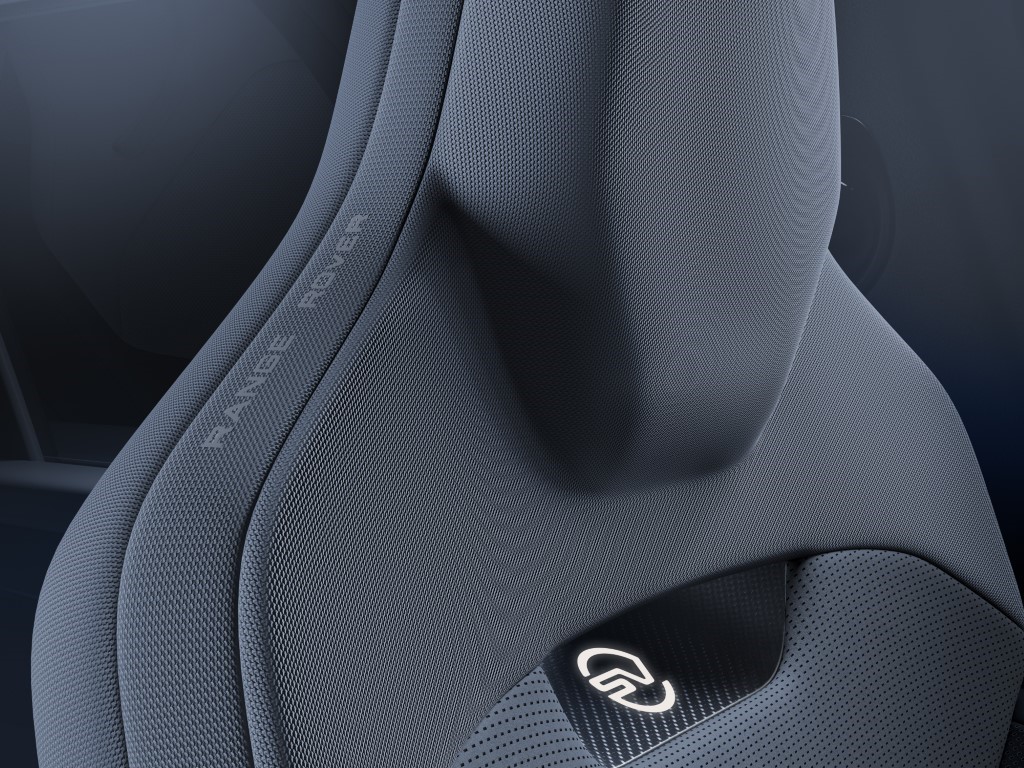 It's both impossible and unfair to definitively judge a car from the passenger side, but the SV already seems like a very impressive swansong for the high-performance V8-powered Range Rover Sport. I suspect that after driving the car later this year, I'll be confirming that we were all wrong and you really can have it all in one neat package.
Prices for the 2024 Range Rover Sport SV Edition One model starts from £171,460, and all invitation-only build slots have already been allocated. Edition One deliveries are slated for early 2024. For more information about future SV model availability, click here.