WORDS: ELLIOTT HUGHES | PHOTOGRAPHY: PETERSEN AUTOMOTIVE MUSEUM
Renowned US collector Bruce Meyer has donated his 1932 Ford McGee Roadster hot rod to the Petersen Automotive Museum in Los Angeles, California.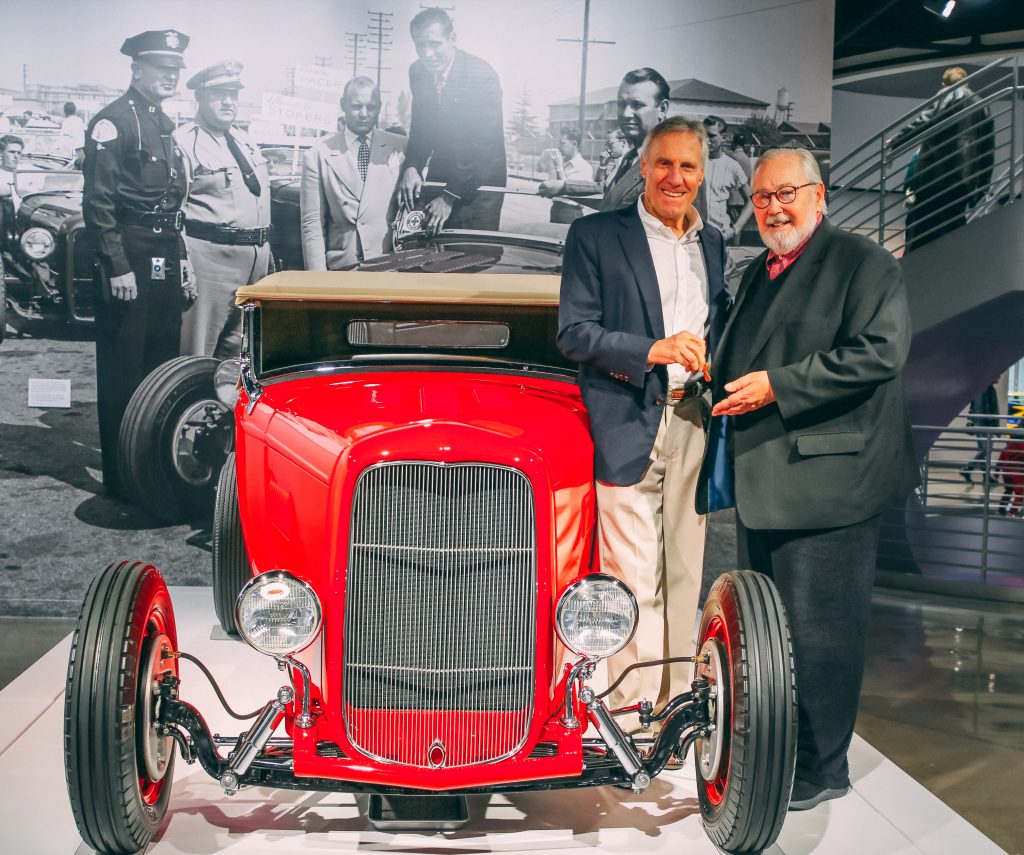 Built by acclaimed hot rodder Bob McGee, the McGee Roadster is revered for introducing an aesthetic that is now prototypical of hot rod roadster design. The Petersen Automotive Museum has confirmed that the landmark machine will reside in its permanent collection.
Interestingly, the Petersen Museum and the McGee Roadster's origins can both be traced back to Hot Rod magazine, which was founded by Robert E Petersen in 1948. The McGee Roadster's popularity skyrocketed after it appeared on the cover of Hot Rod, while Petersen's subsequent publishing success enabled him to open his eponymous museum in 1994.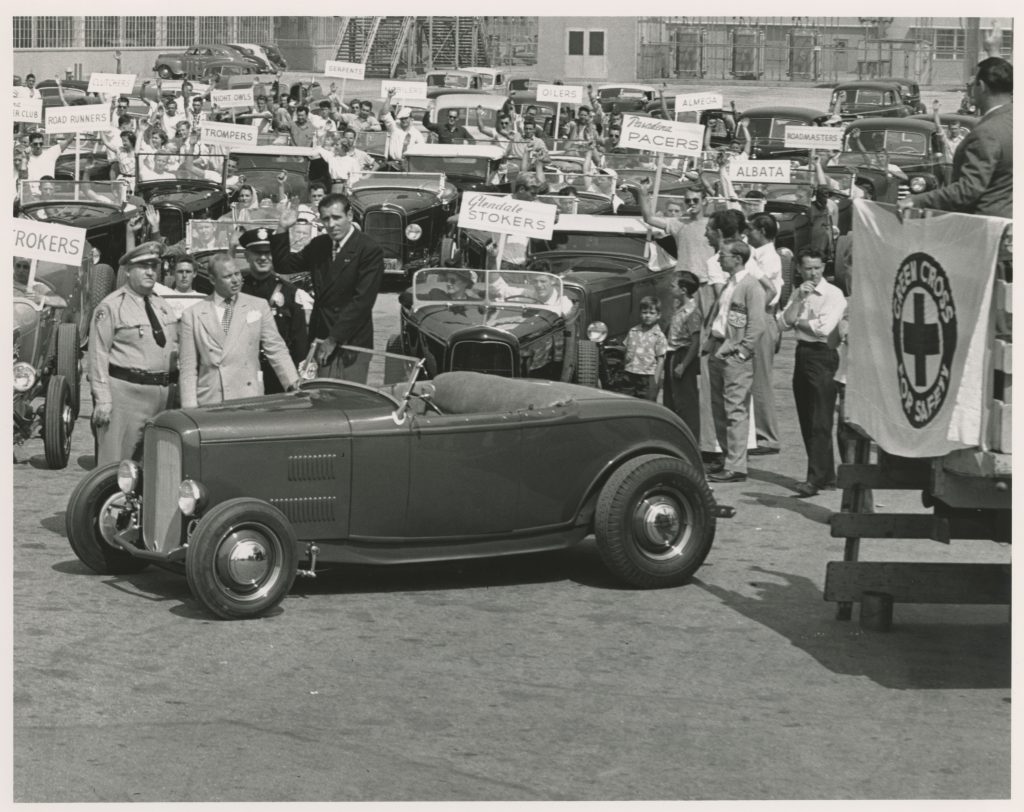 "Hot rods are vital to the entire automotive industry, and Robert Petersen is the man who really brought hot rodding to the people," explained Meyer, who is also founding chairman of the museum. "This car is an important piece of automotive history, and there is no more worthy destination than the Petersen Automotive Museum."
The hot rod design elements pioneered by the McGee Roadster include lowered suspension, larger Lincoln Zephyr rear wheels, a three-piece louvred hood, a peaked and filled grille shell, hidden door hinges and shaved door handles. Unlike many custom cars the McGee has served as a daily driver, and it has also raced on the Bonneville Salt Flats.
"The McGee Roadster is so much more than just a car; it is the symbol of an entire era and generation of innovative hot rodders," said museum executive director Terry L Karges. "We are honoured by Bruce's donation, and proud to preserve this piece of history."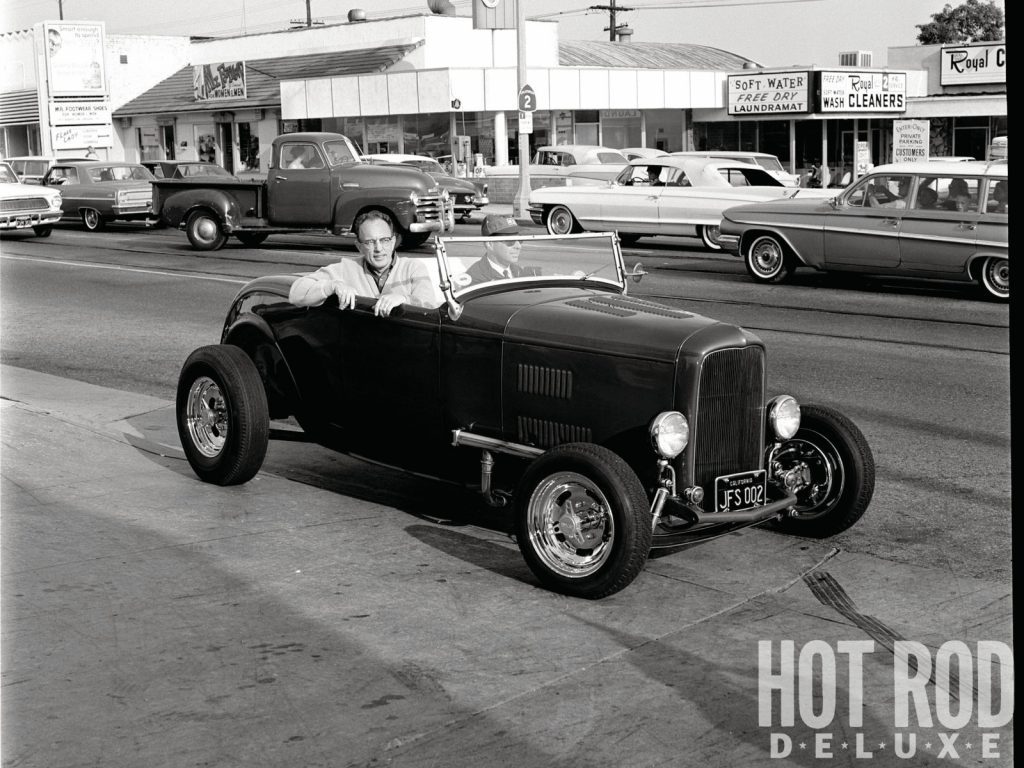 In 1956, Bob McGee sold the Roadster to hot rod enthusiast Dick Scritchfield, whose connections in the movie industry led to the Ford being leased to film and television directors for various productions.
A friend of Scritchfield then refinished the car in Candy Apple Red with silver metalflake, making the Roadster the first automobile to be finished with non-experimental metalflake paintwork. Various modifications were made to the Ford over the years, before Meyer fully restored it to its original 1948 specification in the late 1990s.
The McGee Roadster was depicted on the 2014 USPS commemorative stamp series entitled Hot Rods Forever, which was created by Derry Noyes and digitally rendered by John Mattos. In its current configuration, the car has also competed in and won prizes at the Grand National Roadster Show and the Pebble Beach Concours d'Elegance. On April 12, 2017, it was added to the National Historic Vehicle Register.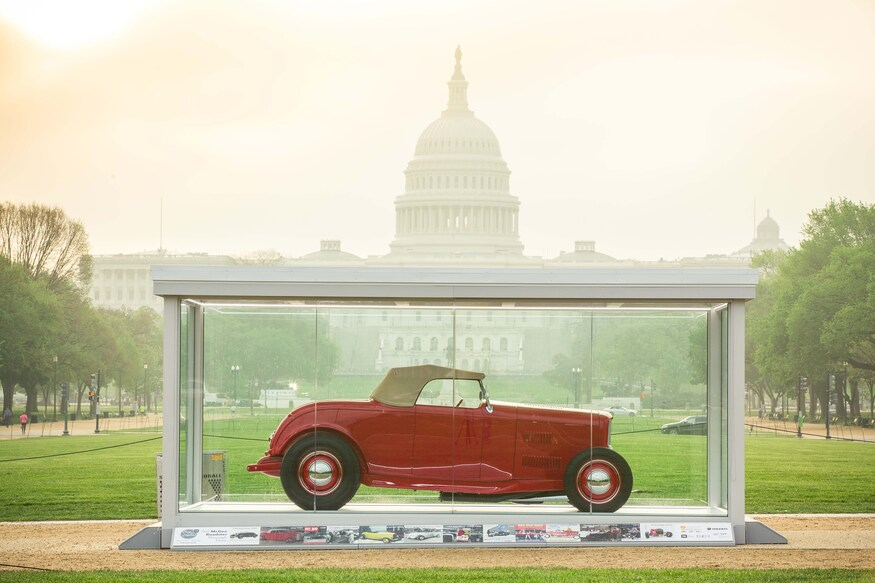 The McGee Roaster is now on display in the Ross & Beth Myers Gallery at the Petersen Automotive Museum.
For museum tickets and more information, click here.