WORDS: DAVID LILLYWHITE | PHOTOGRAPHY: MULLIN AUTOMOTIVE MUSEUM, PETERSEN AUTOMOTIVE MUSEUM
Peter W Mullin, who has died aged 82 at his beloved home in Big Sur, California, was one of the world's friendliest, most passionate and knowledgeable car collectors. He had been seriously ill for over a year, absent from the many car events and museums that he loved so much, although wife Merle has continued to drive and exhibit cars from their collection.
The Mullin collection of French Art Deco-era cars is world renowned, and includes the ex-Dr Peter Williamson 1936 Bugatti Type 57 SC Coupé Atlantic, co-owned with friends and fellow collectors Rob and Melani Walton.
In 2010, Peter and Merle opened the Mullin Automotive Museum in a near-47,000sq ft building previously owned by legendary newspaper publisher Otis Chandler in Oxnard, California. It's an homage to the Art Deco and the Machine Age eras that produced exquisite art and magnificent automobiles, and is home to the finest historic French cars, from the Bugatti to the Voisin, as well as significant and representative decorative art from the 1920s and 1930s. It has hosted several special displays, including one on the art and craftsmanship of the Bugatti family, and also houses the famous Bugatti in the Lake, stored in humidity-controlled conditions to ensure its preservation. The New York Times described the museum as: "A collection of gemlike structures… displayed just as you might have seen them had you attended one of the Paris auto salons in the Art Deco era between the World Wars."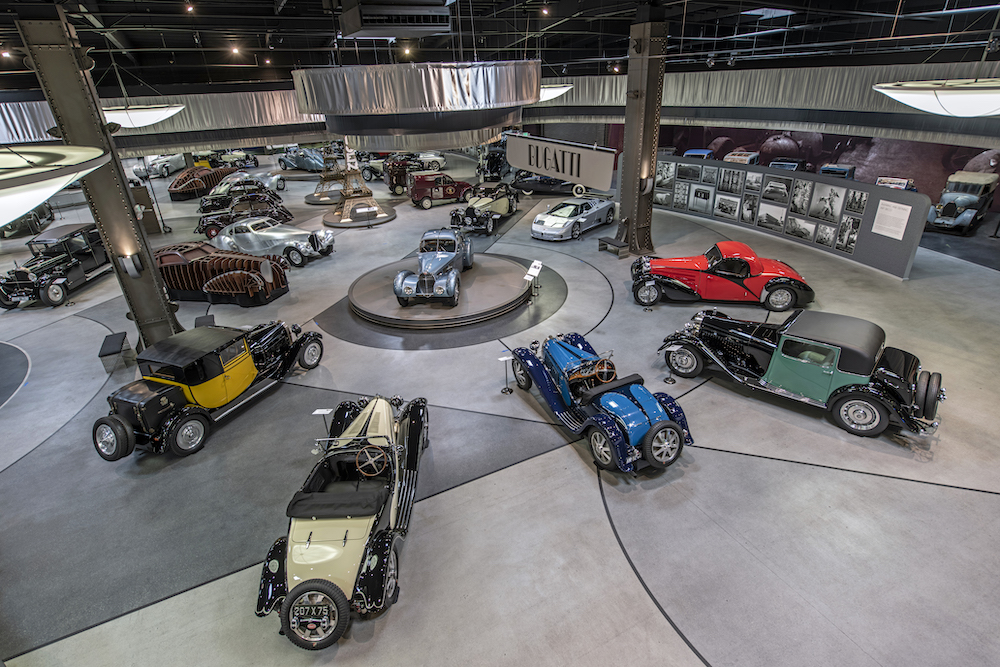 Peter had a lifelong romance with automobiles. In 2018 he told Saratoga Living that he caught the car-collecting "bug" at a young age from his father, who was a chemical engineer for Mobil: "My father would drag me along to car- and boat-related [shows], not really to look at the cars and boats but to look at the viscosity of the oil," Peter told the publication, with a laugh. "And I would say: 'Dad, why are you talking about that? Look at this gorgeous thing here.' So I maybe helped him appreciate what we were looking at, and he helped me appreciate how they worked. So that was a good trade." Peter's first car was a 1953 Chevrolet Bel Air Convertible – his collection now features several hundred vehicles.
He was a devoted supporter of the Pebble Beach Concours d'Elegance and other concours events around the globe, with his cars winning many class wins and Best of Show awards, as well as a Peninsula Best of the Best in 2017. He also entered and drove his cars in vintage races and rallies around the world.
He was instrumental in raising the $100m needed for the highly successful rebuild and relaunch of the Petersen Automotive Museum in Los Angeles, arguably the world's great car museum, and was a former chairman and still a board member when he passed away. Peter was also president of the American Bugatti Club; with more than 30 Bugattis, the most comprehensive selection of early 20th century Bugattis in single ownership, there was never any doubting his dedication to the marque.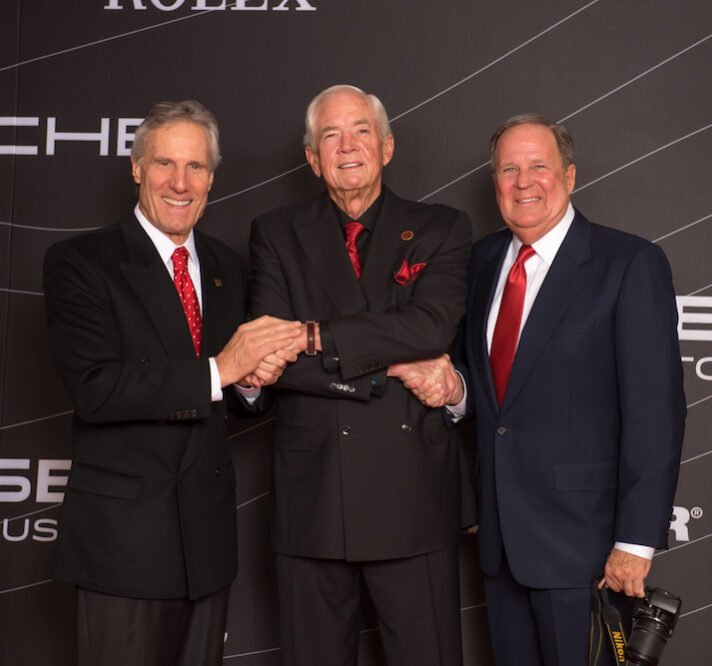 His legacy will live on for many, many years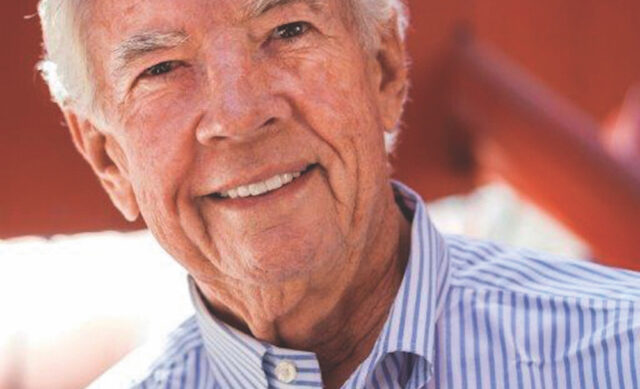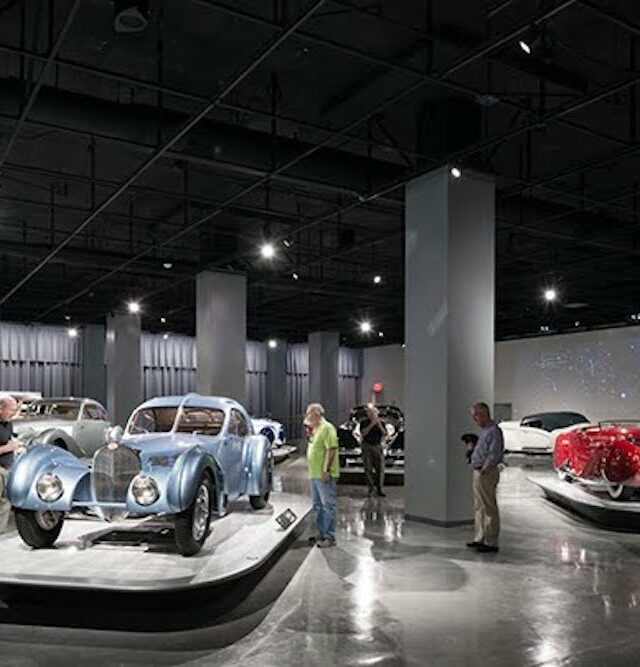 "Peter was the right chair at the right time to lead us through the transformation process that started with the renovation, which culminated in the Petersen being named the best automotive museum in the world, and eventually led to the transformation of Los Angeles' iconic Museum Row," said Petersen Automotive Museum executive director Terry L Karges. "His legacy will live on for many, many years."
Over the past five years, Peter has been involved with the creation of a new museum in the Cotswolds, UK – a project that, after further public consultation, is still very much ongoing. It will continue in honour of Peter, named The Mullin Oxfordshire.
He wrote recently about The Mullin: "I turned 82 in January 2023. I have made a 30-year commitment to this project. By any definition that is a legacy – not a business enterprise. I regard myself as a custodian – not a collector. My aim is always to illuminate, innovate and educate.
"My particular passion for the automobile is not about top speed or horsepower, but about the extraordinary impact that the car has had on mankind; the mobility, the ingenious design, the engineering and the beauty of art in motion.
"By any conventional measure this will not just be another car museum. In the 6000-plus years of recorded human history, we have had the automobile for just 133 years, since 1890. Our great grandchildren will probably never drive a motor car – at least not as we know it. Instead, they will travel in secure autonomous pods controlled by a computer.
"The wonder and awe of the automobile – that today we may take for granted – will be an experience they will only ever be able to share by coming to a destination such as The Mullin."
Peter's interests stretched far beyond all things automotive, though. Art, music (he was chairman of the Music Center Foundation), wine and even bonsai trees have been passions of his, and he was also a Knight of the Order of Arts and Letters for contributions to preserving French history and culture. At a former home in Italy, Peter and wife Merle have produced olive oil, wine and honey, and raised Cinta Senese pigs. Between them, the couple have six children and 11 grandchildren.
Peter's business career began with a bachelor's degree in economics at the University of California at Santa Barbara (UCSB). He was founding chairman of Mullin Barens Sanford Financial and consulted on executive compensation and benefit issues for more than 40 years for public and privately held firms across a variety of industries, including many Fortune 500 companies. He was also a founder and chairman of M Financial Holdings Incorporated (M Financial Group), one of the US's leading financial services design and product-distribution companies. Through a network of more than 140 independent firms, including Mullin Barens Sanford, and a member-owned reinsurance company, M Financial serves the financial and life-insurance needs of corporations, executives and affluent individuals. Peter was also a chairman of M Financial Re, a national reinsurance company.
Prior to the formation of Mullin Barens Sanford, Peter served as chairman of MullinTBG, a leading non-qualified benefits firm he founded in Los Angeles in 1969. He served on the boards of Main Management, Good Samaritan Hospital, ArtCenter College of Design and St John's Health Center, and was chairman emeritus of the Board at Occidental College. He was also the past chairman and a member of the Board of Visitors of the Anderson Graduate School of Management at the University of California at Los Angeles (UCLA).
With Merle, whom he met in 1994, Peter invested heavily in ArtCenter College of Design in his hometown of Pasadena (the couple made a substantial monetary gift to ArtCenter in 2013, the largest in the college's history). A number of the auto industry's leading designers, who currently work for top luxury brands such as BMW, Mercedes and Volvo, are ArtCenter alumni.
The Mullins' historic donation to ArtCenter College of Design will also fund, in part, the dramatic transformation of ArtCenter's 'wind tunnel' into the Mullin Transportation Design Center. Experimenting with the rules of car design will be the norm at the Mullin Center, set to open in spring 2024. Designed as a destination for future-thinking transportation designers and a creative hub where a variety of art and design projects can be realised, the facility will feature 31,000sq ft of specialised labs, classrooms, exhibition spaces, offices and studios – including a fabrication studio, a vehicle-architecture lab, and an art and process lab.
Peter's legacy will be continued by Merle, who has become an avid car enthusiast. She organises the It's All About the Girls women-only classic rally, and has exhibited automobiles at events around the world. You can read her tribute to Peter here.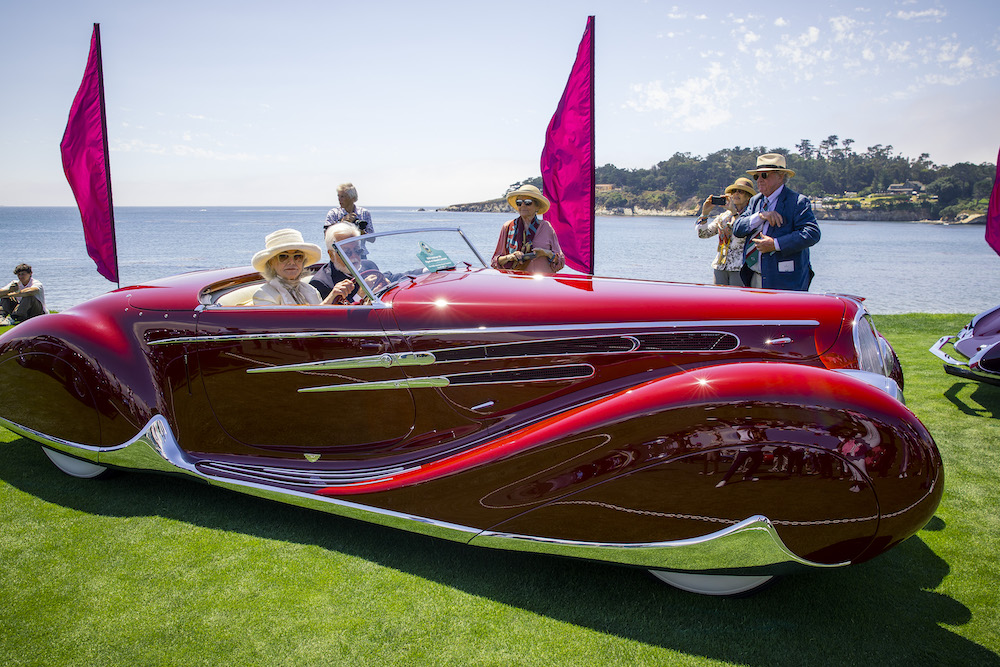 Most of all, Peter was always great company, a deeply knowledgable car enthusiast and highly supportive of Magneto magazine. We will miss him dearly – and give our sincere condolences to Merle and the rest of the family.