COURTESY OF MULLIN AUTOMOTIVE MUSEUM
On Monday September 18, 2023, at 6:25pm, the thunderous roar of an eight-cylinder racing engine shook the entire, beautiful coastline of Big Sur, California, as Peter Mullin soared, full throttle, in his beloved 1925 Bugatti Type 35 C, hoping not to be late to his first Executive Board dinner in heaven.
His family, his friends and the entire tapestry of Los Angeles have lost a special friend and mentor. He dreamed big, even as a young boy, growing up in Alhambra, California: "You can accomplish anything. If you can dream it, you can execute it." And he delivered on those dreams, with gusto and a unique fervour, for every one of his 82 years.
Peter served on 22 Boards of Directors during his lifetime. He did not just serve; he led! He was an innovative thinker, with the strength, courage and persistence to travel along unexplored paths. He gave selflessly of himself, of his time and of his finances. "Give to the point of discomfort," was his message of encouragement to others.
His accomplishments were enormous and of great importance to him, but his finest, according to Peter, was family. He was infinitely proud of his children: Brian and Kelly Mullin, Darcy and Matt Cobb, Tim and Rebecca Mullin, Ted and Jacqueline Miller, Jessica Miller, and his beautiful, adored Courtney Margaret Mullin, who preceded him in death, in 2015. It was his hope that his principles and legacy continue through his 13 special grandchildren: Stella Mullin, Sloane Mullin, Cal Mullin, Lachlan Cobb, Tate Cobb, MacDonald Cobb, Grayson Mullin, Finn Mullin, Courtney Mullin, Simone Miller, Sadie Miller, Oliver Miller and Miles Miller.
He is survived by his brothers Michael (Debbie) Mullin and Father Patrick Mullin, as well as his sisters Maryann Gum and Jennifer (Ken) Snelling. He was predeceased by his brother, Stephen (Carol) Mullin.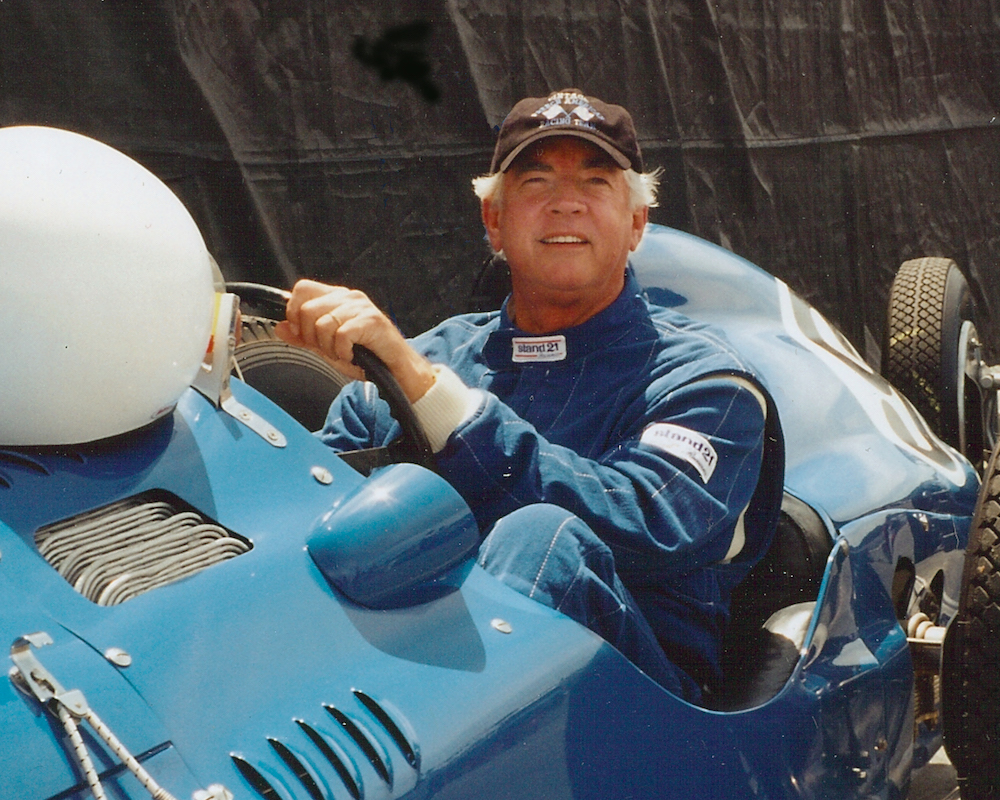 Peter and I had the gift of 29 years together, travelling on a magic carpet ride, sprinkled with faerie dust, hand-in-hand, to the far corners of the world, all the while enjoying our beautiful homes in Los Angeles, Umbria, Italy, Perthshire, Scotland, and Big Sur. We exhibited, raced and drove our beautiful, classic French cars together, throughout Europe, England and the entire world, always executing on Peter's never-ending dreams: raising black Cinta Senese pigs in Umbria, to produce remarkable Prosciutto, raising Umbrian bees (more than 1,000,000) for the production of lavender and sage honey, growing grapes, also in Umbria, for the production of fine wines, and creating an aquaponic lake at our home in Big Sur to grow hydroponic vegetables.
In 1969, at 28 years of age, he founded Mullin Consulting in Los Angeles, ultimately becoming the largest executive benefits and compensation company in the US, and continuing to serve the financial community today as Mullin, Barens, Sanford Financial Services, based in Southern California.
In 1978, with three close friends/colleagues, he co-founded the M Financial Group, a leader in life-insurance and financial services for ultra-high-net-worth individuals and Fortune 500 companies.
In 2010, Peter realised yet another dream when he created a home for his beloved collection of classic cars and art: The Mullin Automotive Museum, in Oxnard, California – a place in which he could share his passion with the world. The museum is an homage to French culture, automobiles, architecture, visual arts and design, furniture, lighting and sculpture of the Art Deco period, which Peter felt was the apex of industrial and fine arts design.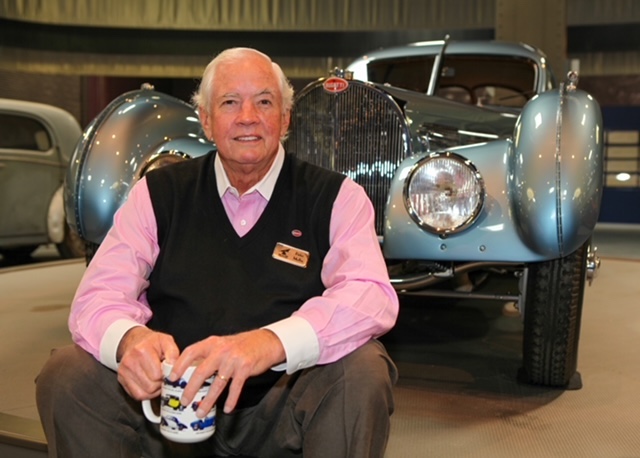 Legacy was not his intention in his philanthropic efforts; he truly loved to give back, to return his "good fortune". Regardless, his many legacies remain, as a testimonial to his great largesse:
Petersen Automotive Museum, Los Angeles, the crown jewel, in Peter's mind, was his role as chairman along with his dear friends and co-chairs, Bruce Meyer and David Sydorick, in the realisation of one of the most important automotive museums in the world.
The Mullin Commons, UCLA Anderson School of Management, where he served as chairman of the Board of Visitors for 23 years.
The Mullin Transportation Design Center, ArtCenter College of Design, Pasadena, California, realising his dream for the outstanding Transportation Design programme, there, to finally have a home – a project that is nearing completion in the immediate future.
The Mullin Plaza and Gardens, Saint John's Hospital, Santa Monica, California, where he long served as a member of the Board of Directors. The Plaza is a calm and healing respite for staff and for families of patients.
The Mullin Family Garden of Thoughts and Dreams, the Colburn School, at the impending Frank Gehry-designed Kohl Hall Performance Center, in the heart of downtown Los Angeles.
The Mullin Wine Bar, The Music Center, where Peter served as chairman of the Music Center Foundation for 25 years.
Huntington Library and Gardens, San Marino, California, trustee emeritus from 1992 to 2001.
Occidental College, Los Angeles: The Mullin Family Garden and the Mullin Sculpture Studio.
California Institute of Technology, trustee, 1990-2005.
Avery Dennison, where he was the longest-serving board member, 1988-2013.
The Tocqueville Society, United Way of Greater Los Angeles, where he created the Mullin-Miller $1 million match fund to encourage others to give to the Pathways Out of Poverty plan.
Peggy Guggenheim Collection, Venice, Italy, where he served on the Board of Visitors, 2000-2023.
Catholic Education Foundation, co-founded by Peter in 1987, when schools in the Archdiocese faced extinction due to the surge of better-paid lay teachers having replaced the dwindling number of religious instructors. Peter mobilised into action, along with the late Mayor Richard Riordan and their dear friend Richard Ferry, raising $100 million for scholarships for inner-city children. Today, that non-profit organisation reports net assets of over $400 million, having given away 215,000 tuition grants at a value in excess of $242 million over the past 35 years.
University of California, Davis, School of Viticulture and Enology, 2008-present.
Mullin Automotive Park and Museum, Chipping Norton, The Cotswolds, England, representing his soon-to-be-realised dream for an extraordinary museum and driving track, designed by the renowned architect Lord Norman Foster.
He had a million ideas and he executed on every one of them! He had an Irish twinkle in his eye, and huge, open arms that embraced everybody he encountered. He is still making magic, up there, in Bugatti heaven.
The service will be private. In lieu of flowers, those inclined to do so may donate to the Peter Mullin Family Charitable Foundation, through which all proceeds will be distributed to the religious, charitable, educational, health-care and performing/visual-arts organisations that Peter supported throughout his lifetime.
Mailing address: The Peter Mullin Family Charitable Foundation, 1421 Emerson Ave, Oxnard, CA 93033.
You can read Magneto's full obituary to Peter Mullin here.