WORDS: ELLIOTT HUGHES | PHOTOGRAPHY: gooding & co.
Gooding and Company has revealed that a 1937 Talbot-Lago T150 Teardrop Coupé will be sold at its upcoming Amelia Island Auction. The auction is scheduled to take place at the Omni Amelia Island Resort in Florida on March 4, 2022, during the recently renamed The Amelia weekend.
For many enthusiasts, the Art Deco lines and incredible rarity of this pre-war model make it one of the most desirable and beautiful motor cars ever created.
"The sheer enduring beauty and influence of the Talbot-Lago T150-C-SS Teardrop Coupé is utterly incomparable," said Gooding and Co. co-founder David Gooding. "This masterpiece will undoubtedly sell to one of the world's greatest connoisseurs of automotive design."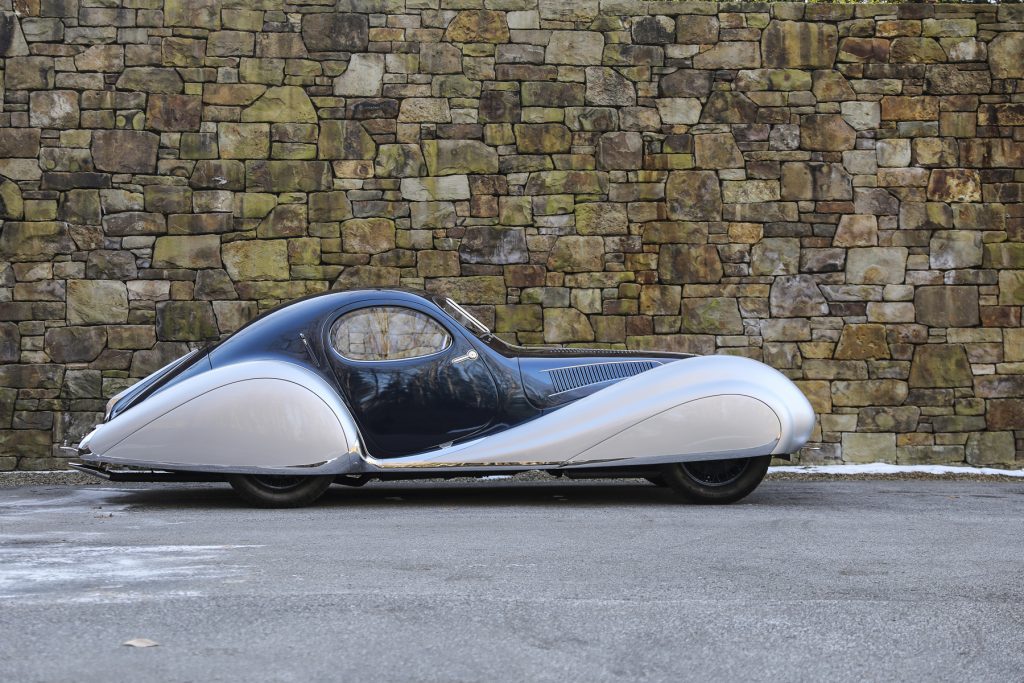 Talbot-Lago's T150-C-SS Teardrop Coupé is a marriage between the marque's superlative T150-C-SS chassis and the artisan coachwork of Figoni et Falaschi. It consolidates the talents of Anthony Lago and Joseph Figoni – two of the most influential figures of the Parisian automotive movement of the 1930s. 
Just ten Teardrop Coupés such as this one were built on the T150-C-SS chassis. This particular example, chassis 9220, is one of just two built that include the most dramatic features of the design, with all-aluminium coachwork and fully enclosed and skirted front fenders.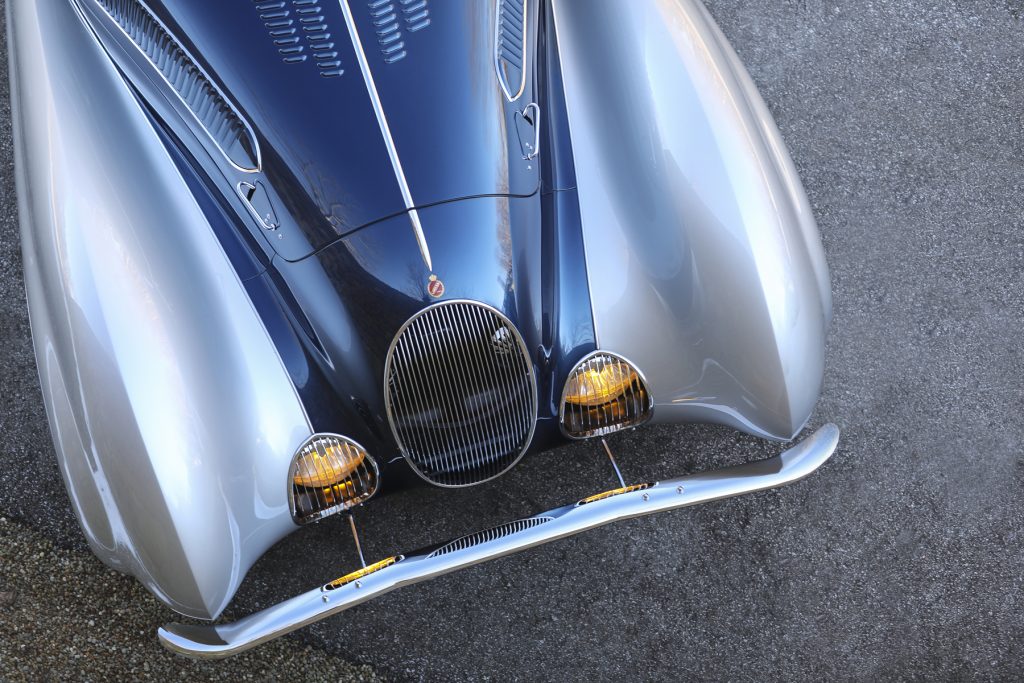 Today, it is the only example remaining with its original bodywork still intact. The car's incredible rarity and sculptural elegance are reflected in its estimate, which sits in excess of $10m (£7.38m).  
The car's impact on automotive design in period was evident with its display at the 1938 Concours d'Elegance Fémina in Paris, where it won the Prix d'Excellence after being presented by Princess Stella de Kapurtha of Spain.
Since then, the car has been in the care of several of the world's most influential collectors, including Tommy Lee and Lindley Locke as well as forming part of the Nethercutt Collection in California. 
The current consignor's tenure of ownership saw the car undergo a complete restoration to its original specification before debuting at the Pebble Beach Concours d'Elegance in 2005, where it earned a First in Class. The Talbot-Lago's appearance at Pebble Beach was followed by several Best of Show awards, including at the 2007 Amelia Island Concours d'Elegance.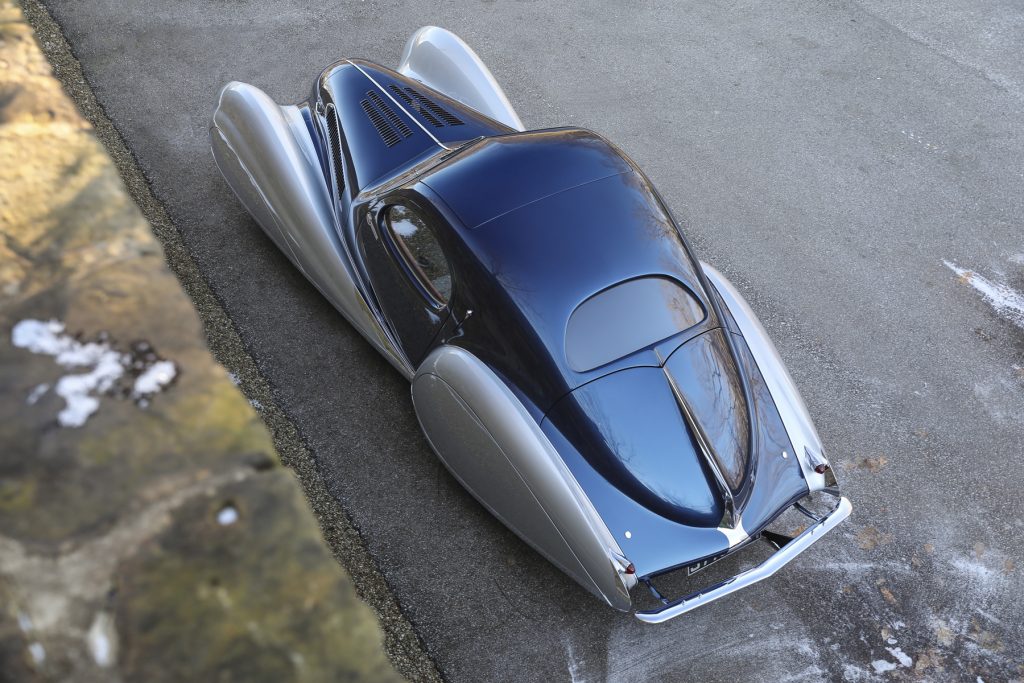 If you liked this, then why not subscribe to Magneto magazine today?