Words: Nathan Chadwick | Pictures: Bonhams
One of just 16 Autech Gavias built is heading to auction with Bonhams in the next fortnight.
The Gavia was the second collaboration with Nissan's in-house tuning arm Autech, which had already produced the extravagant and controversial Stelvio AZ-1 in association with Carrozzeria Zagato.
The Gavia was slightly less extrovert, using more traditional rear-view mirrors, rather than mounting them in the wings. The project began in 1993, using the Nissan Leopard (otherwise known as the Infiniti M30 in the US) as a base, but with a 3.0-litre VG30DETT engine sourced from the contemporary Z32 300ZX. While officially the car produced the same 280bhp as the 300ZX in accordance with the Gentleman's Agreement between Japanese carmakers with regards to published output, it's said to produce closer to 300bhp. A four-speed automatic delivered this oomph to the tarmac.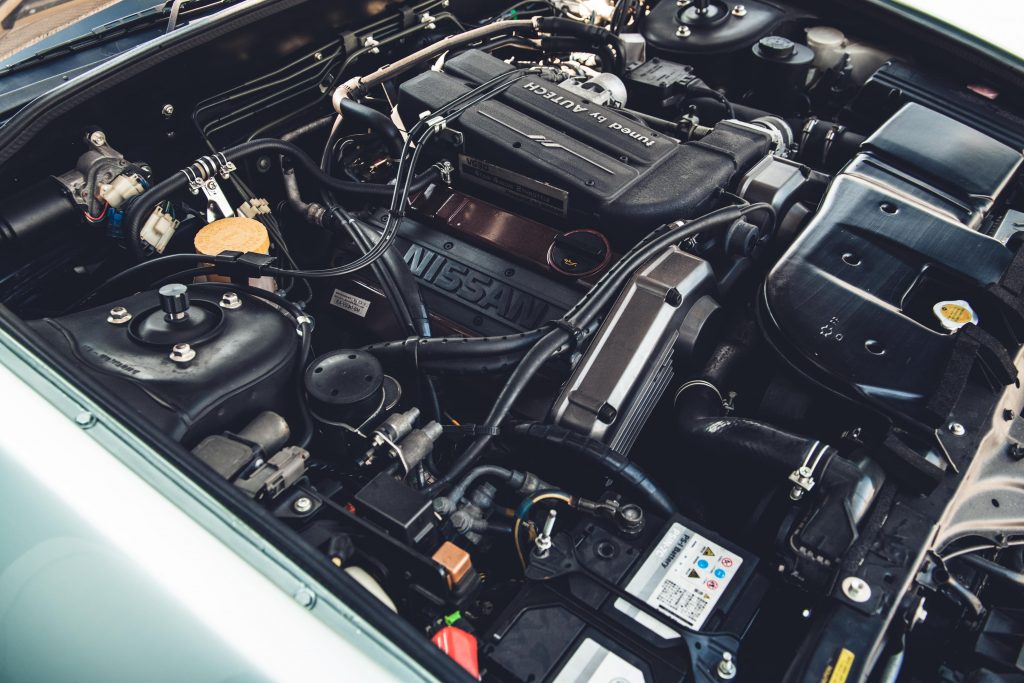 The body was hand formed in aluminium by Zagato, while an S13 Silvia donated its headlamps. At the time there was much talk of a mid-engined supercar to rival the NSX from Nissan via Autech, but the decline in the worldwide economy, particularly in Japan, put paid to that and further collaboration between Nissan and Zagato. It also stopped this car from the relative success of the Stelvio; while that car found 104 homes, just 16 Gavias were sold.
While more restrained than the Stelvio, there are some interesting design flourishes to note; take the disc-type wheel covers with a NACA duct to aid brake cooling and provide access to the valve stems.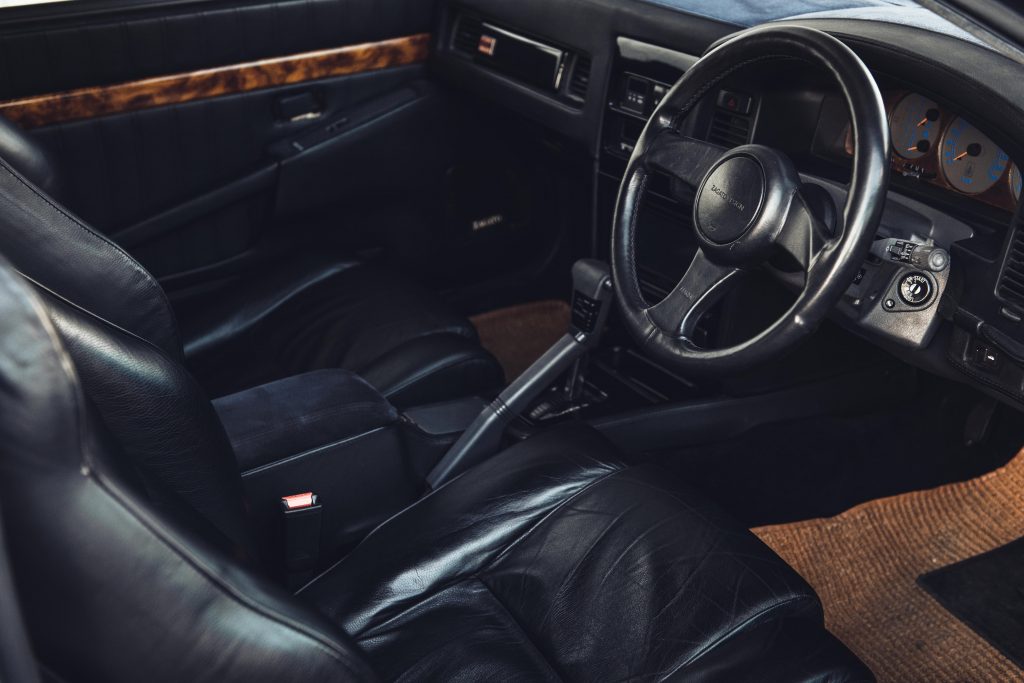 This particular car, believed to be built in 1995, was originally sold to Japan, and has covered 68,000km. Bonhams describes it as being in driving condition, but the driver's seat is unbolted because the electrical adjustment mechanism goes forwards but not backwards. 
It's up for grabs at Bonhams' Beaulieu Sale at September 10 at the National Motor Museum in Hampshire, UK. It's estimated at between £30,000 and £50,000. More details can be found here.