WORDS: ELLIOTT HUGHES | PHOTOGRAPHY: MORGAN MOTOR COMPANY
Morgan Motor Company has announced that it is reworking its Plus Four and Plus Six sports cars with a host of visual and dynamic enhancements as part of a new Plus line from January 2023.
First introduced in 1950, the Plus nameplate has been almost a continuous presence in Morgan's history and will sit alongside the newly introduced Super line to differentiate between three- and four-wheeled models.
The introduction of Plus aims to reflect the company's rich heritage while embracing modern technology, as the marque continues to move into the future.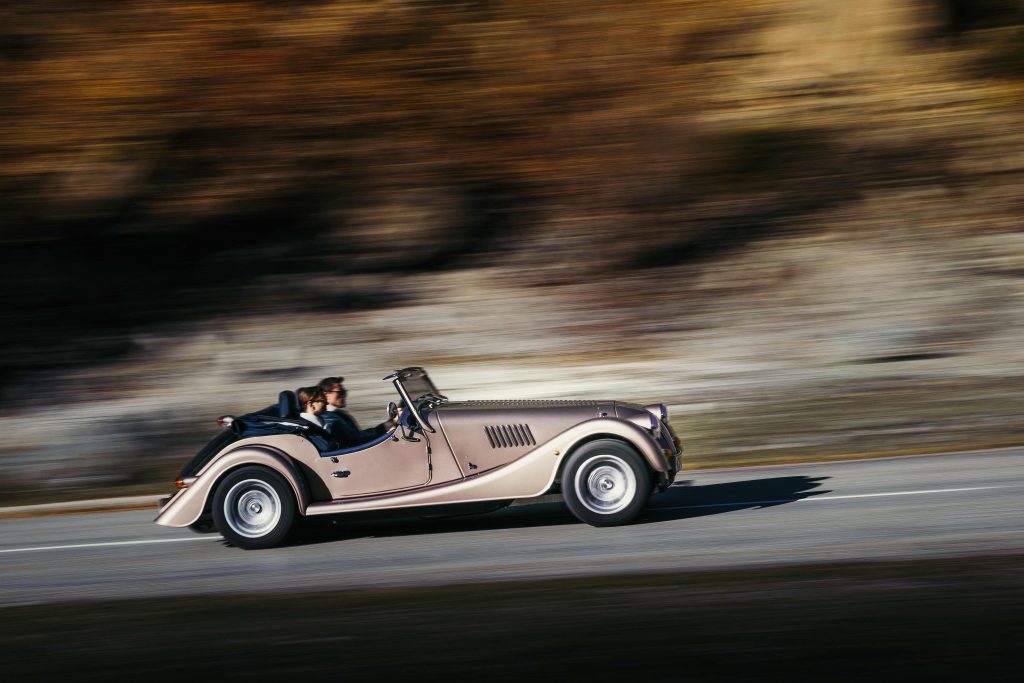 Plus models will continue to be coachbuilt upon the marque's latest lightweight, bonded-aluminium CX-Generation platform. Plus Four models will remain the closest aesthetically to Morgans of old, with a marginally narrower body and wire wheels, while the Plus Six boasts a wider and more aggressive profile.
"The new Morgan Plus line celebrates the essence of unconventional driving and ethical engineering," says Morgan's chief executive officer Massimo Fumarola. "It unites timeless design and craftsmanship with the most exhilarating driving engagement. With Plus we want to honour those individuals who believe that motoring is not about status, but more about character; authenticity and pleasure."
Malvern will totally refresh Plus model interiors as part of its raft of improvements, melding the marque's traditional aesthetics with the need for modern convenience.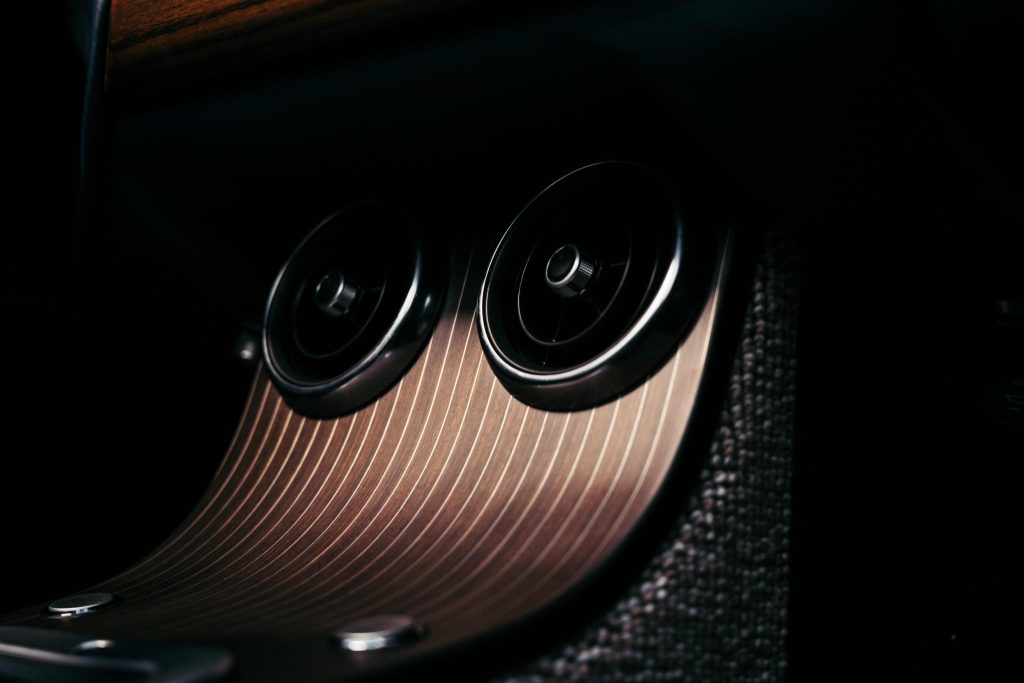 A new marquetry veneer that passes through the centre console is one obvious improvement to Plus model interiors, and it can be specified in a number of finishes. This is accompanied by a super-formed aluminium dashboard and instrument panel, new door cards with bolt-action door handles and improved seats that now come with a Comfort Plus option.
Morgan emphasises its storied tradition of craftsmanship by making Plus-line interiors almost infinitely customisable, offering a comprehensive range of finishes and materials for the door cards, seats, steering wheel, speaker grilles, door handles and gearshift surrounds.
Customers can also option Spokes in Flight and Kinetic Diamond veneer motifs that are inspired by traditional spoked wheels. A third option, Engineered, blends wood and aluminium to signify the marque's usage of its two fundamental materials.
A more controversial development for marque purists is the introduction of technology to Plus interiors. A new LCD display screen has been incorporated into the dashboard design, while USB power sockets have been incorporated into the glovebox. A Sennheiser audio system complements the technological improvements and ensures Plus-line cars will be better suited to long inter-continental stints of motorway driving than their predecessors.
While the majority of Morgan's attention has been dedicated to the interior, it has also made several enhancements in the name of vehicle dynamics. Chief among these is the introduction of Electronic Stability Control (ESC) and a new braking system co-developed with Continental and AP Racing. Morgan says the configuration of its new ESC system is dependent on which driving mode setting is selected, and that it has been tuned to the requirements of each model and gearbox variant.  
Complementing the ESC system are bespoke calibrations for the automatic transmissions that were developed in partnership with BMW. Automatic Plus-line models will be able to alter shifting behaviour depending on driving mode, brake pressure and steering angle, as well as sense when the car is on a hill with an in-built accelerometer.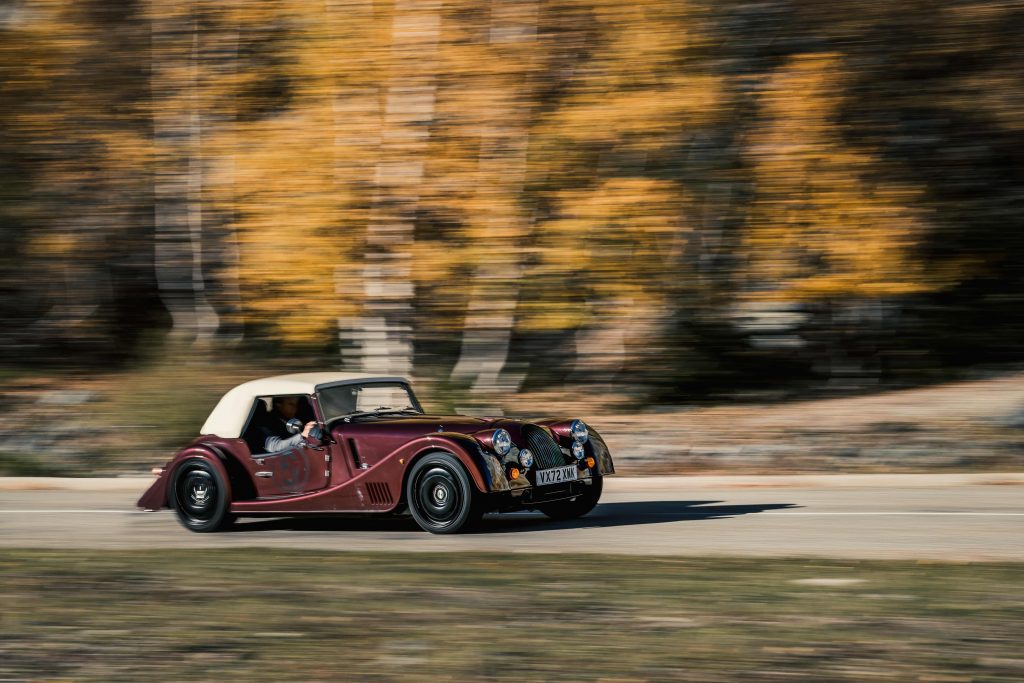 New suspension dampers and bushes improve the dynamics even further, in addition to a high-performance braking system developed by AP Racing.
"The introduction of new dynamic features to our latest Plus models reflects Morgan's philosophy of continual evolution. Above all, Morgan sports cars should be fun to drive, providing occupants with a unique and memorable experience," asserts Morgan's chief technical officer Matt Hole.
Morgan's latest introductions will be produced from January 2023, with prospective customers being invited to begin their own bespoke Plus commission from today.