Words: Nathan Chadwick | Photos: Artcurial
It's a big year for Le Mans – the 11th running of the Classic comes after the 100th running of the 24-hour endurance epic. Artcurial is holding an auction on June 30 at the event, with 153 lots made up of automobilia, boats and cars.
We've already brought you one of the star lots, a Porsche 962 that finished third in 1990, here. However, there are plenty more exciting, storied lots – we've picked our highlights from across the strong line-up.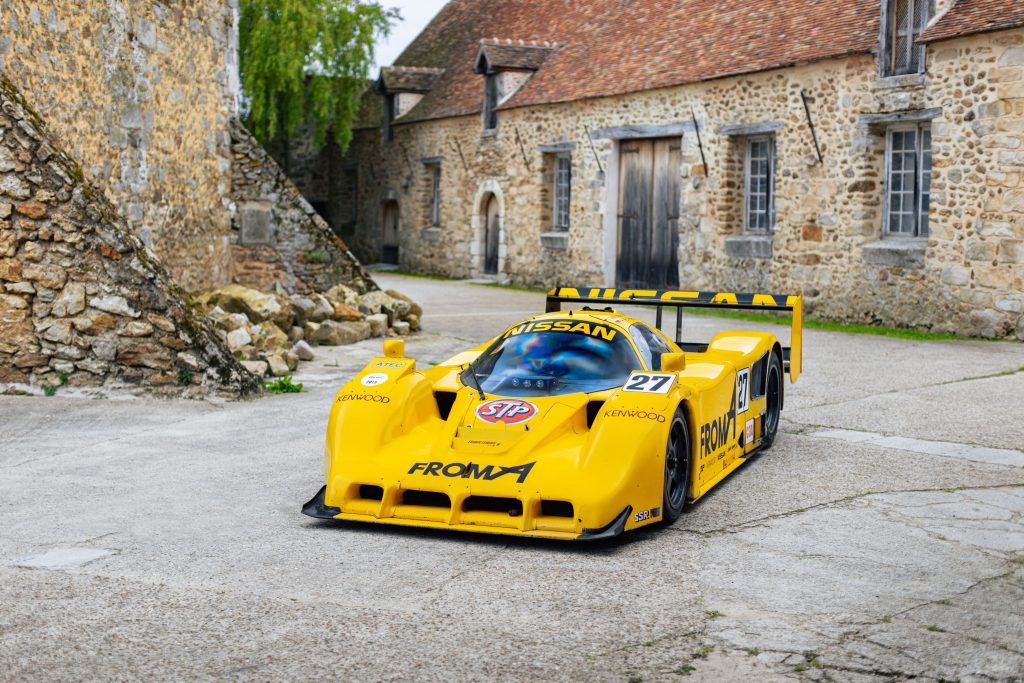 We begin with a 1990 Nissan R90CK Group C car – one of only seven R90CK-spec chassis produced. The model offered, chassis R90C-07, was originally set aside as a reserve car, so never actually campaigned at the Le Mans 24 Hours, although it did compete at the Daytona 24 Hours in 1992, where it finished eighth overall.
However, R90C-07 found great success in the All-Japan Sports Prototype Championship, where it finished in second place on three occasions in the 1991 season. It also finished runner-up in the 1993 Suzuka 1000km in the hands of former F1 driver Heinz-Harald Frentzen and Mauro Martini. R90C-7 then retired from motor racing, although it has been used in Historics meetings since the early '00s. Fast and ready to race, it is expected to fetch between €500,000–€800,000.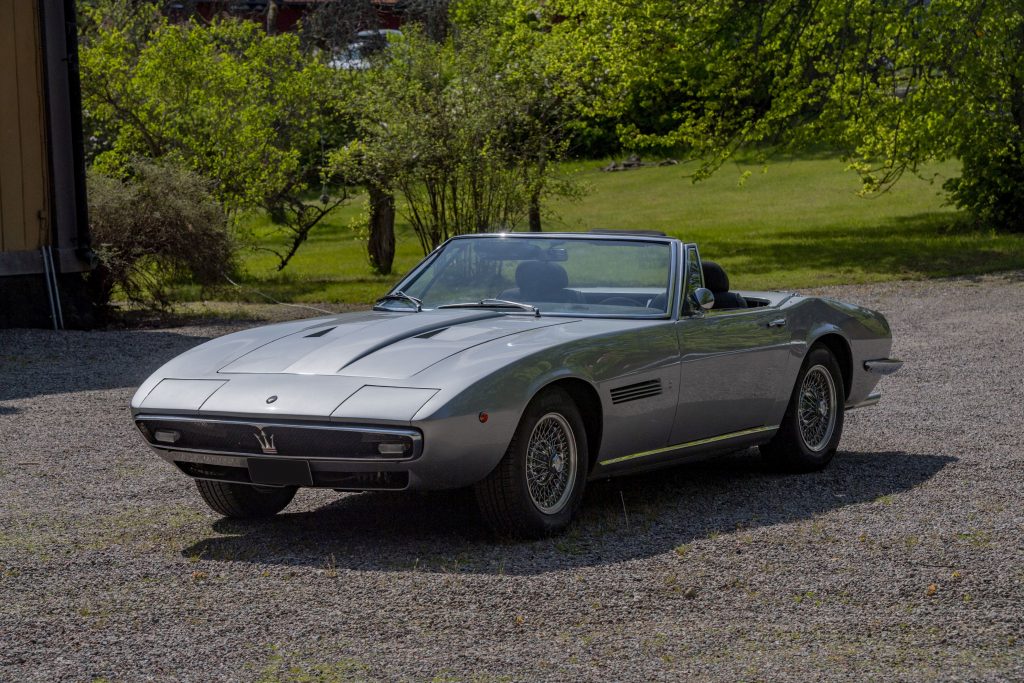 This 1971 Maserati Ghibli SS is one of just 15 built to European specification with a manual gearbox, and 125 Ghibli Spyders built in total, and 35 Ghibli SS Spyders. It was originally delivered to Italy, and finished in blue with a mustard interior. The trail goes a little cold until the 1980s, when the car was bequeathed to the owner's widow, who then passed the car onto her children. In 1987, it passed through another Italian owner before being acquired by the consignor, a Swedish collector who picked it up in Modena and drove it back. After some engine problems, he had the 4.9-litre V8 rebuilt. An accident in the 1990s meant the car was taken off the road. More recently, it has been restored by a Stockholm-based specialist. It's estimated at €600,000–€800,000.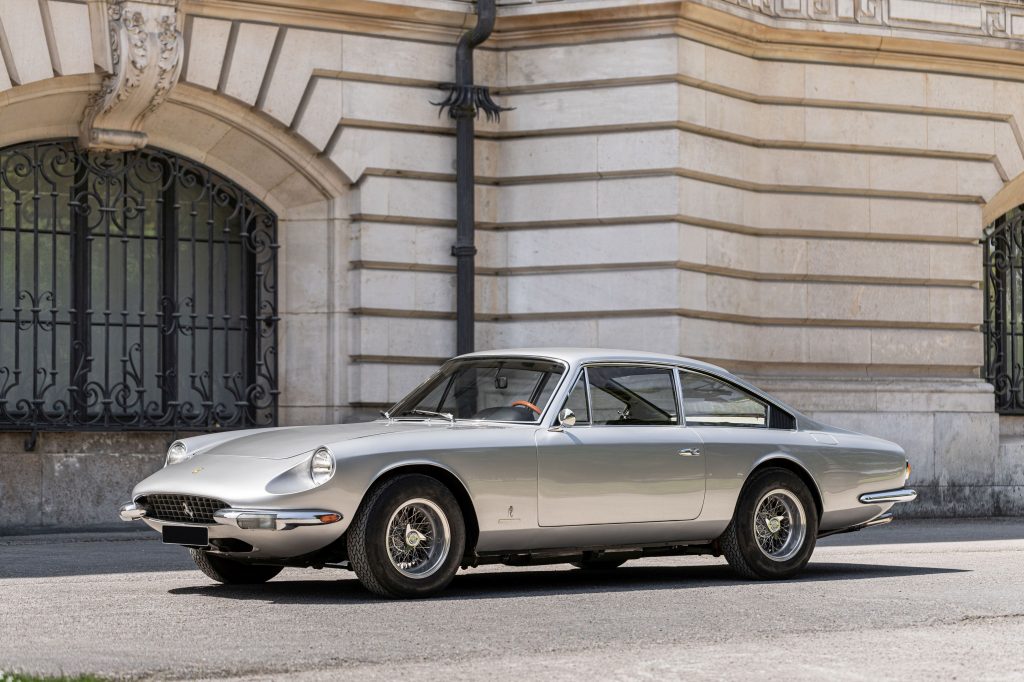 This 1969 Ferrari 365GT 2+2 is one of 800 made, and called Portugal its first home. In the years since, it's had four owners – the first of which maintained ownership until the late 1990s. The latest owner has had the car since 2019 and spent more than €60,000 on restoration work. It's estimated at between €240,000–€280,000.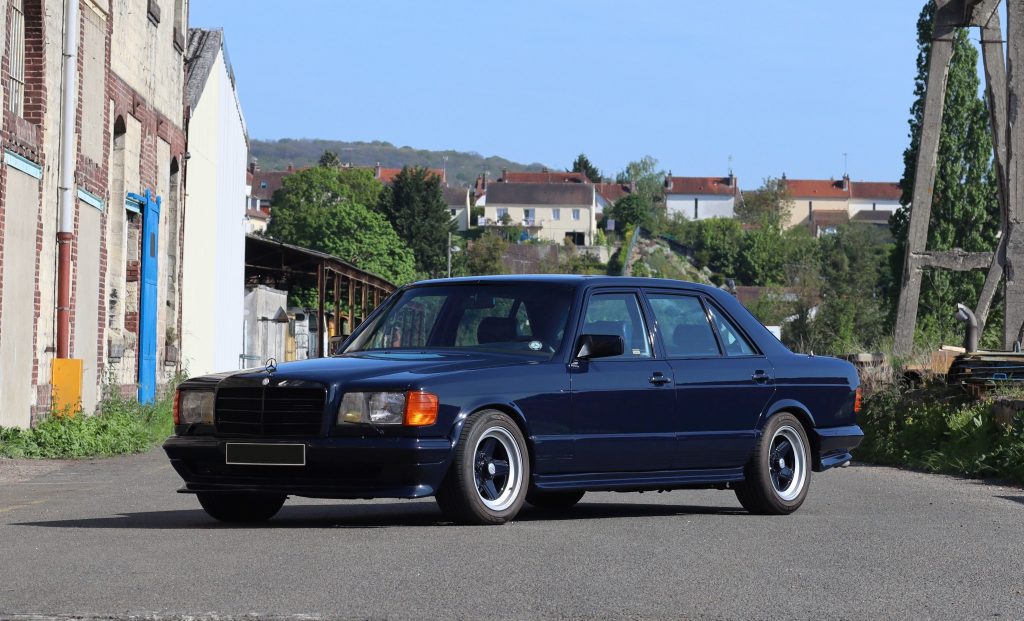 Several famous names loved the AMG-fettled Mercedes-Benz W126 S-Class, most notably George Harrison. This particular 1984 500 SEL was first ordered by actor and racing driver Jean-Paul Belmondo, and received AMG accoutrements in the form of a body kit, full dechroming, steering wheel with no airbag and five-spoke Penta alloy wheels painted to match the bodywork colour. Belmondo gifted the car to his bodyguard in 1993 to use on holiday; that bodyguard is the current vendor. It's estimated at between €20,000–€30,000, and is offered at no reserve.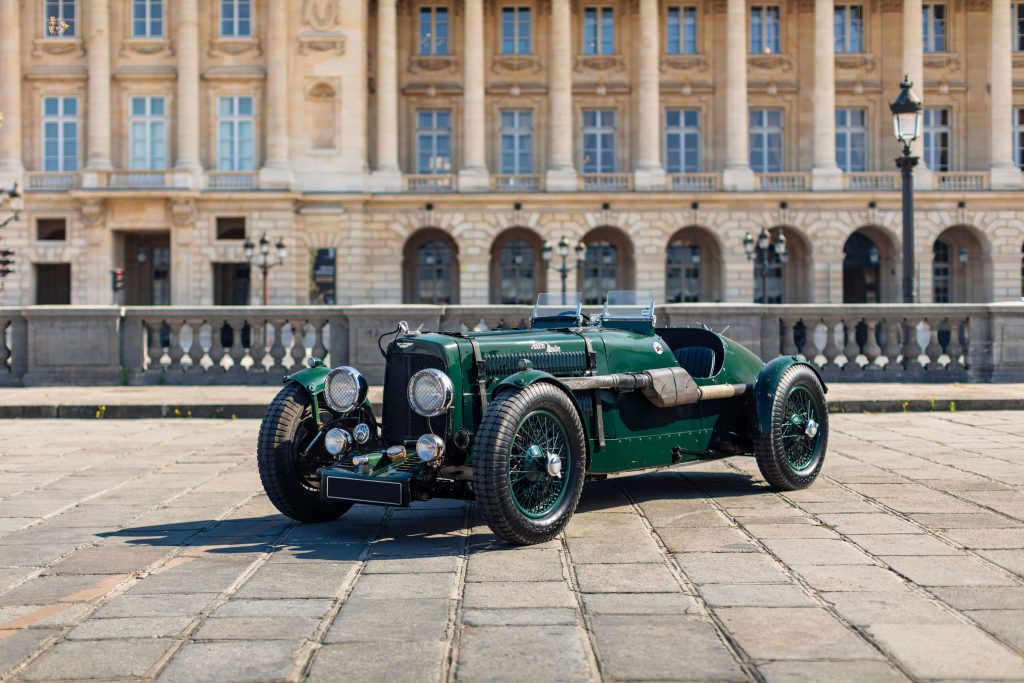 This 1934 Aston Martin Ulster is the first of 21 Competition Client examples built, and is considered to be the prototype for the remaining cars. It is chassis C4/403/S, which features engine C4/403/S – the motor was a special version, crafted from lightweight parts by Joe Bestante, engine chief engineer at Aston Martin, for valued customer Richard J Barton.
During this time, three cars were prepared for the 1934 Le Mans 24 Hours with lightened and drilled chassis. This chassis was an unused unit, LM11, and was sold to Barton alongside several lightweight parts. It was then registered as BML 58, and later that year, given a new Ulster cylinder head and special carburettors. Barton competed in several English events, before advertising the car for sale in the summer of 1935. Over the next few years it had several owners, the next key one being David Handley. On a foggy day in 1940 he had an accident, after which he sent the car back to Aston Martin for repairs. It was given a replacement chassis – LM12.
It would have several more owners until its next owner, Richard Prentice, had another accident in 1955. The repairs included modifying the rear end to a Bugatti-style tip and a repaint in white. Later that year it was sold to Kenneth Mills, who painted it red; in 1958 the engine was swapped for a Le Mans unit in another car. Fast forward through several more owners, and between 1988 and 1991 the car was restored by Ecurie Bertelli, before passing through a new owner and ending up in the hands of the current keeper.
They found that the original engine was fitted into another Aston Martin in 1959 – which he also owns. According to Artcurial: "We have several documents establishing that both cars were with Bill Elwell-Smith at the same time. The change of ownership took place in 2016 and shortly after, both cars were sent to Ecurie Bertelli in order to swap both engines, which enables our particular Aston Martin to be fitted today with its original engine." It's estimated at between €1.1m–€1.3m.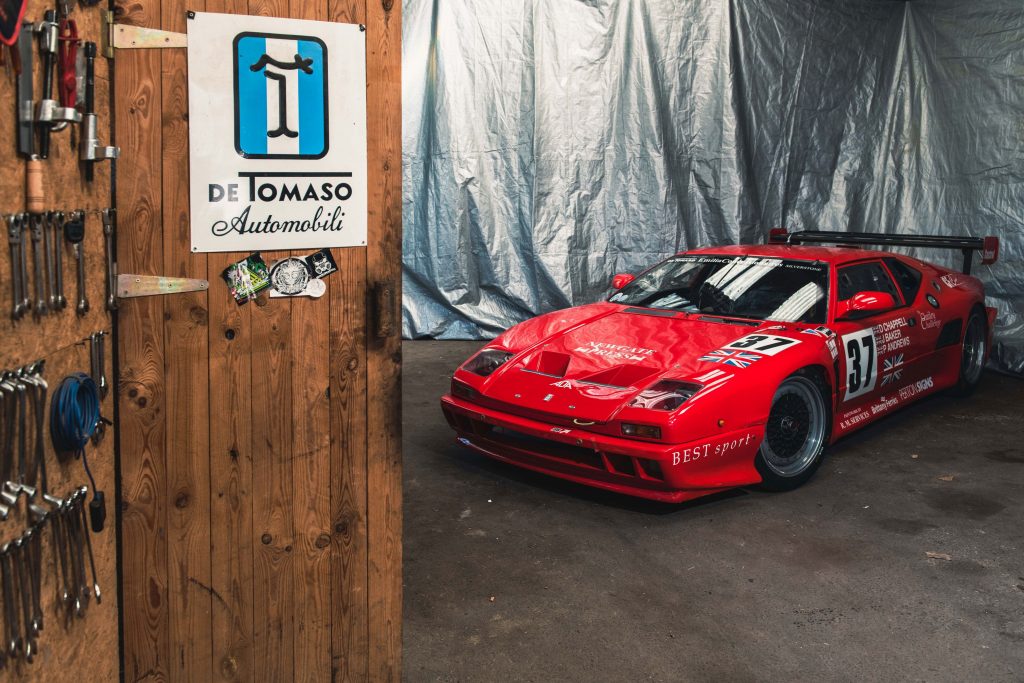 Just 38 final variants of the DeTomaso Pantera were built – the SI, launched in 1990. British manufacturer ADA Engineering, no stranger to endurance racing and Le Mans, decided to prepare this 1990 SI for the 1994 event. Although it finished the race it wasn't classified due to gearbox problems caused by a spin into the Hunaudières gravel trap. However, greater success came next year, when the ADA team won the British GT Championship's GT1 category, taking 12 victories along the way.
In 1996 Andy Wallace got behind the wheel for the BPR series, at Monza, the Nurbürgring and Paul Ricard. The car was then sold to the British Superpower team, run by John McDonald, co-founder of the former RAM Racing Formula 1 team. It was entered into Le Mans 1997, painted blue, but injection problems during qualifying meant it didn't compete. It did, however, notch up victories elsewhere.
British Superpower would go into liquidation in 1998, and the car was sold without an engine or gearbox. It was sold to the current owner in 2007, who set about a full restoration. The engine was built by John Christian in Detroit – it's a new FIA-approved all-aluminium 6.0-litre Ford V8 block that produces 635bhp and 512lb ft. It also has new aluminium SVO cylinder heads, Kinsler fuel injection and a Pectel Cosworth ECU.
The new gearbox is a Porsche G50 five-speed, and all the mechanical parts have been replaced or restored (Penske shock absorbers, constant-velocity joints, coils, radiators and so on). Since the restoration's completion in 2021, the car has recorded two class victories in the French Historic Circuit Championship. It's estimated at between €350,000–€450,000, and is offered at no reserve.
For more details on the auction, head here.