WORDS: ELLIOTT HUGHES | PHOTOS: JAGUAR
Jaguar Classic has unveiled two special C-type Continuations to honour the race car's historic achievements in 1953. The two '70-Edition' models will boast distinctive specifications from the previous eight Continuations, and will be hand-built at Jaguar's Classic Works facility in Coventry, UK.
The 70-Edition Continuations arrive 70 years after four C-types fitted with innovative disc brakes dominated the 1953 Le Mans 24 Hours, finishing first, second, fourth and ninth. Piloted by Duncan Hamilton and Tony Rolt, the winning C-type was the first car in history to win the famous race at an average speed of over 100mph, covering over 2500 miles at 105.84mph.


Unique paint, trim and tailoring specifications set 70-Edition cars apart from previous C-type Continuations. The first of the two models is finished in one-off Verbier Silver paintwork over Cranberry Red leather, a combination inspired by the C-type's Platinum Anniversary.


The other 70-Edition's specification pays homage to the very car that Rolt and Hamilton drove to victory in 1953, and is finished British Racing Green over Suede Green leather. Both cars feature hand-painted number 70 roundels, 70-Edition badging, a bespoke key and a dashboard plaque fashioned from a 1953 C-type's fuel tank by jeweller Deakin & Francis.
"Each C-type Continuation is a rare and special vehicle to grace any collection, but we are delighted to reveal these two exquisite editions to commemorate a landmark year for Jaguar and motor sport," said Jaguar Land Rover Classic's senior manager Matthew Bailey.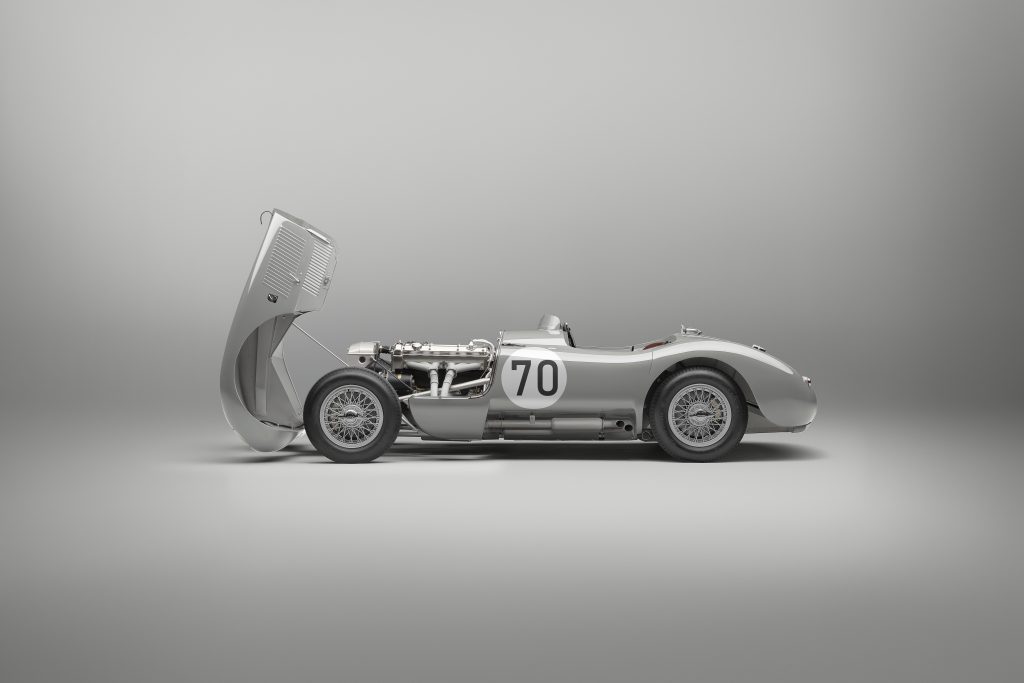 "The C-type is an historically significant car, with Jaguar pioneering disc brake technology 70 years ago, and we often take for granted the fact that the disc brake remains the industry standard."
The C-type Continuation project was made possible after Jaguar Classic embarked on a two-year deep-dive into company archives for drawings, documents and photographs. This was supplemented with the expertise of legendary Jaguar test driver and engineer Norman Dewis, shortly before he passed away in 2019.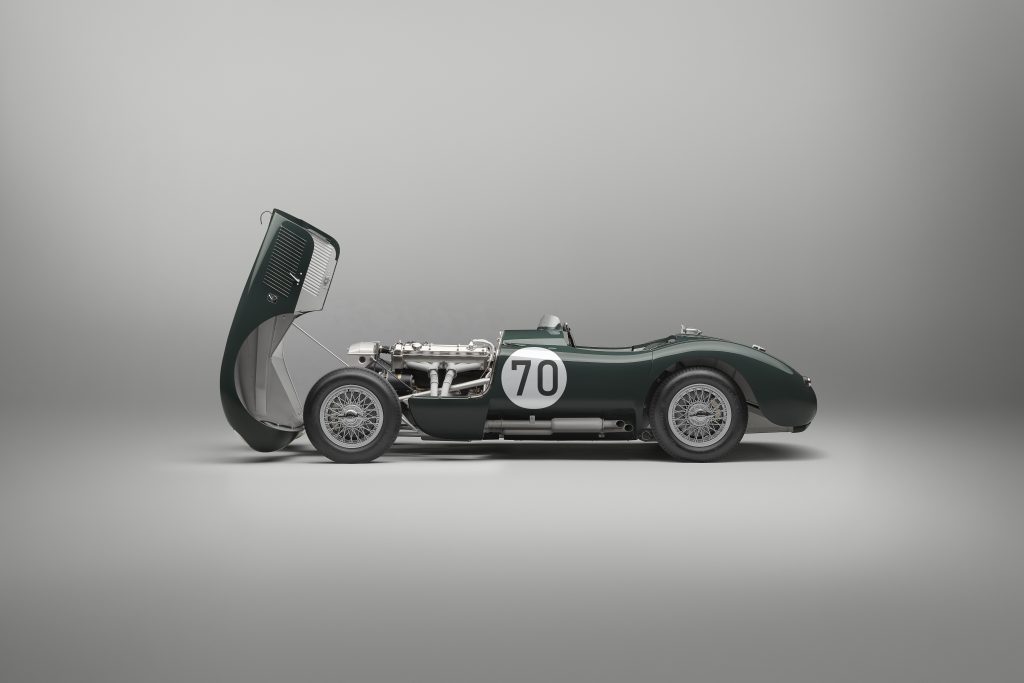 Each car takes over 3000 hours to hand-build, with nine months spent on the production of the 3.4-litre straight-six XK engine. The unit boasts the same 220bhp output as the original C-type's, and is fed by three refurbished twin-choke Weber 40DCO3 carburettors manufactured in period.
Jaguar Classic's attention to detail can also be seen in the brake-fluid reservoir, which is fitted with a bracket that was designed for another vehicle and serves no purpose on the C-type. Nevertheless, the functionless bracket remains for authenticity's sake on all ten Continuations.
More information here.