WORDS: ELLIOTT HUGHES | PHOTOGRAPHY: Wikimedia commons/Elliott Hughes
An unassuming industrial unit in Wakefield, West Yorkshire, houses one of the world's most awe-inspiring collections of racing machinery. A raft of legendary vehicles sit atop an immaculately painted floor, line abreast, while white artificial lights beam down on a smorgasbord of iconic liveries.
The collection belongs to McLaren Racing CEO Zak Brown, and the nondescript building is where his United Autosports outfit calls home; sitting mere metres away from the collection is an armada of cutting-edge Le Mans prototypes being diligently prepared by a team of engineers.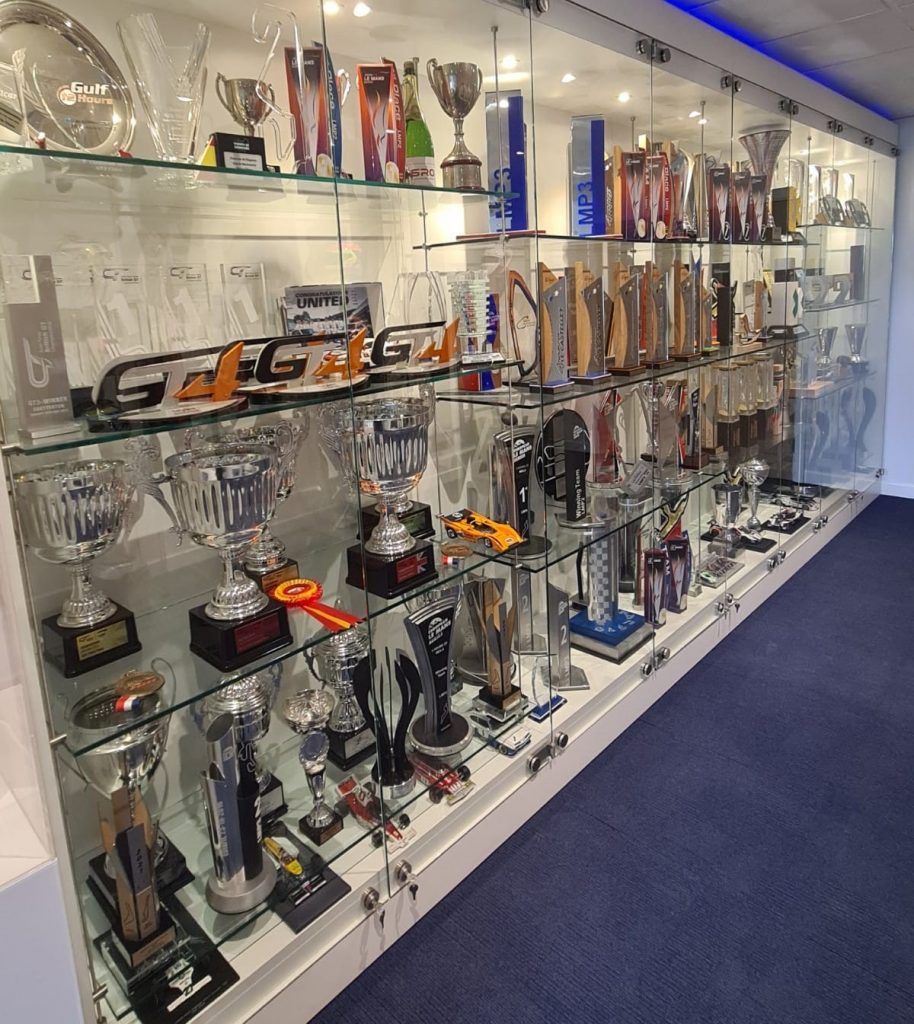 We're on a private tour of Zak's jaw-dropping collection. After a walk through a small lobby lined with an impressive collection of silverware, we come up to a pair of double doors behind which Zak's treasures lay.
"Not everything's here, so I apologise in advance," Zak says with a wry smile as he flings open the doors. "The Jaguar XJR-10 and Porsche 935 are at Long Beach – although the IndyCars are here, which is good to see."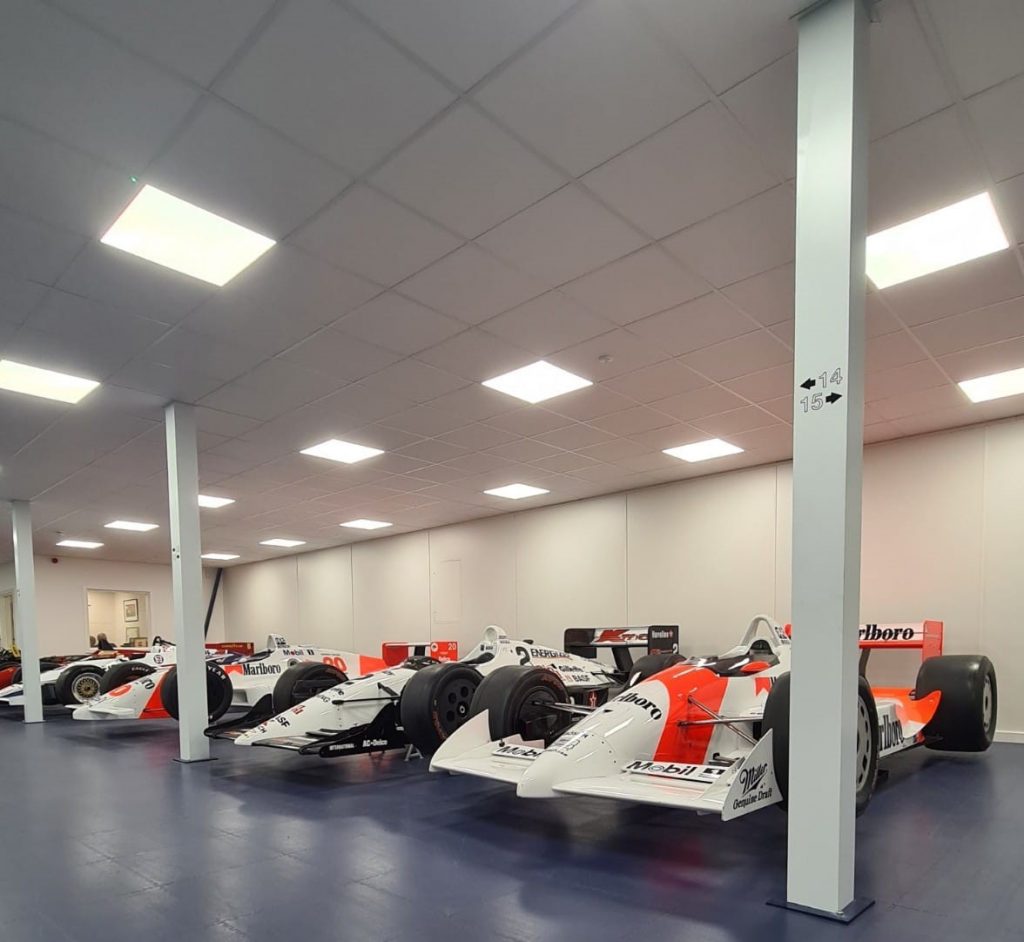 An overwhelming sea of metal and carbonfibre bodywork fills our vision. Zak then gestures to the two ostensibly unassuming go-karts on the left. It turns out they were steered in period by two of his favourite ex-McLaren drivers: Ayrton Senna and Mika Häkkinen. "This is Senna's final World Championship kart from 1981. I've cleaned it up and it works – pretty cool. And the other kart is Häkkinen's European Championship one. Sadly I haven't driven them, because I can't fit in them."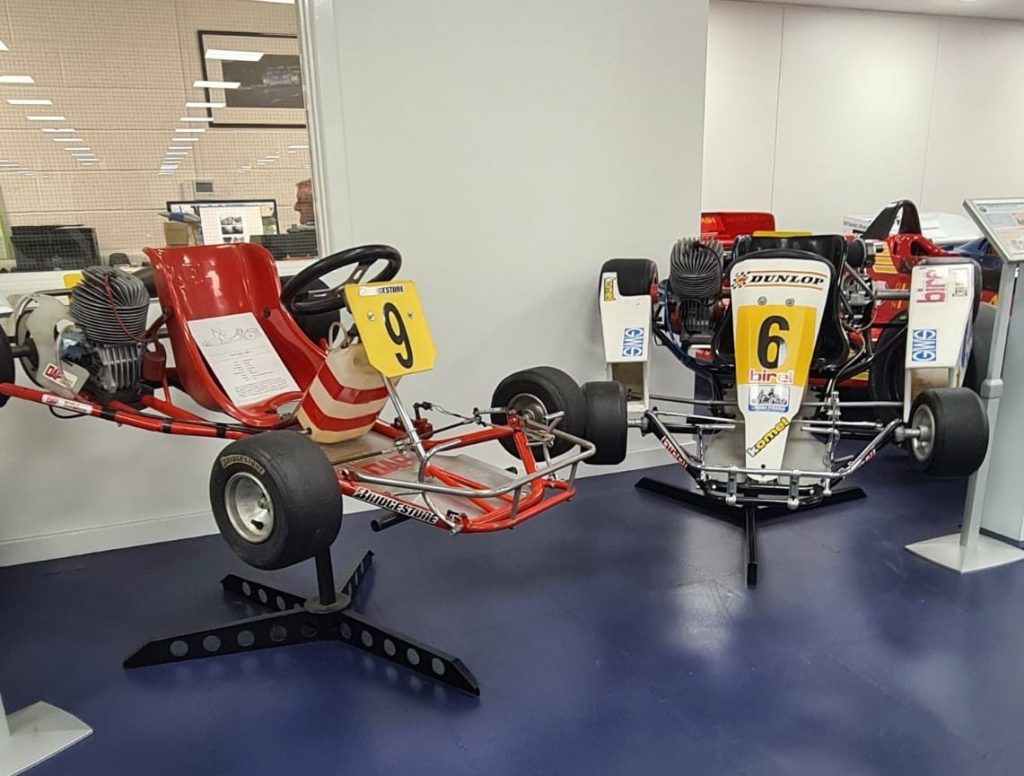 Then it's on to what Zak calls Formula 1 Row. "All the cars in the collection were driven by World Champions, all have won races and all run," he explains. As a former racing driver himself, it's hardly surprising that Zak's cars are all in working order, and he is known to drive them when his busy F1 schedule allows him to do so. The fact that each car bears the name of a legendary World Champion on its bodywork makes Zak's collection even more special.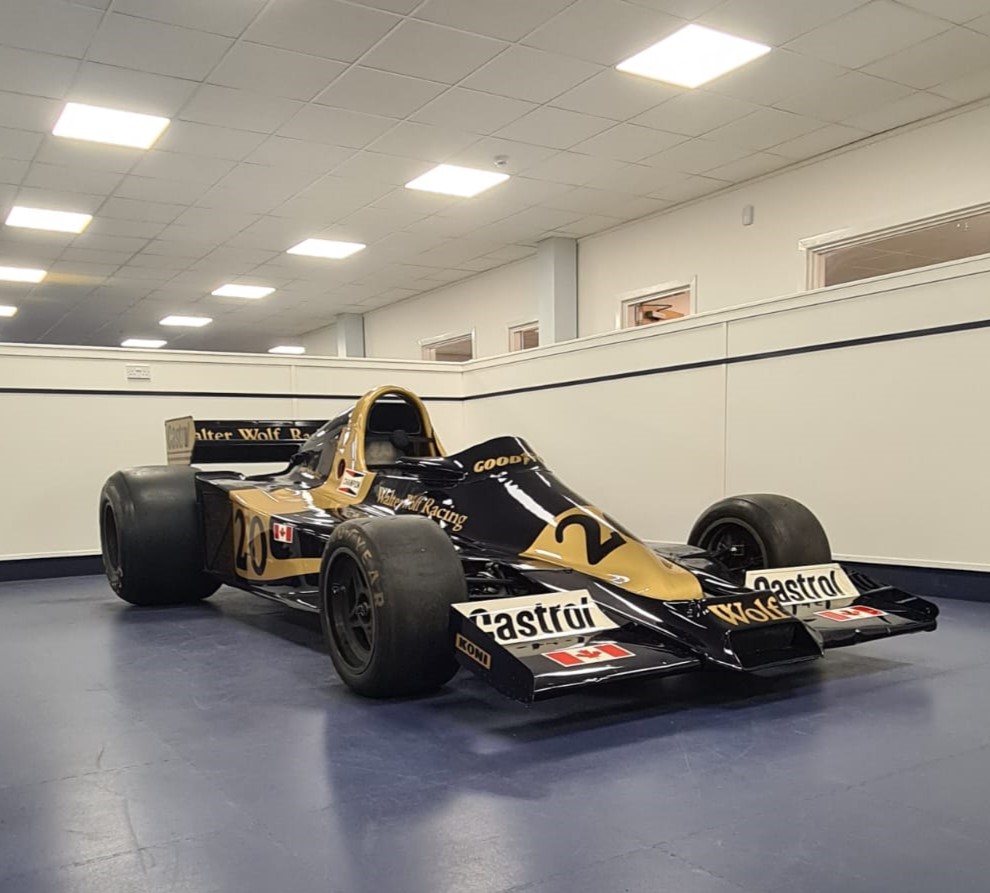 Magneto's eye is immediately drawn to the menacing black-and-gold-liveried Walter Wolf that, unlike the cars around it, is covered in dirt and debris. "This is the only car that is unrestored, so this is straight from Walter Wolf – original dirt and all. Jody Scheckter won in this car on the team's debut in 1977." Walter Wolf is one of just four teams in F1 history to have won on debut, the others being Alfa Romeo, Mercedes-Benz and, most recently, Brawn GP.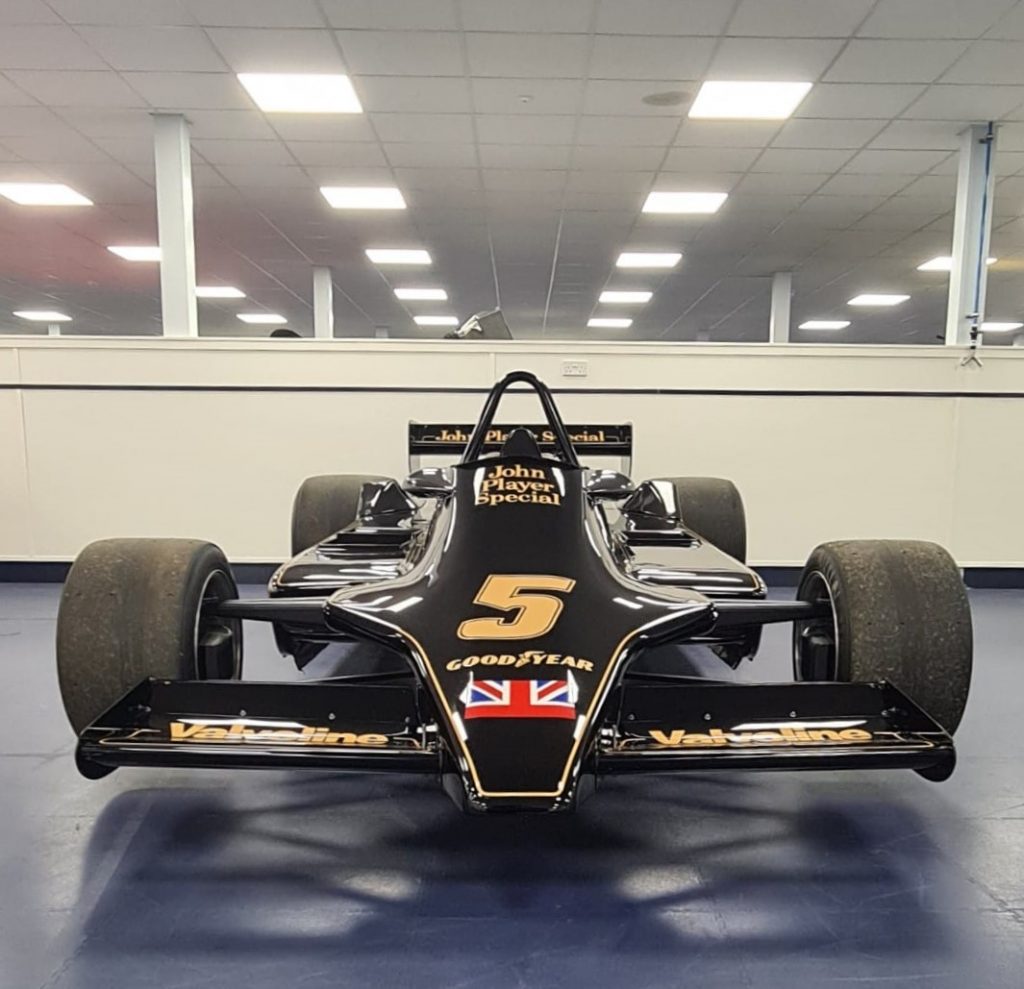 The black and gold of the Walter Wolf is complemented by the iconic John Player Special livery draped over a nearby Lotus 79. "Mario Andretti debuted this car in Belgium, which he won, and then it became Ronnie Peterson's main car, in which he also won. This is the only chassis that both Ronnie and Mario won in, so it's very unique," Zak says.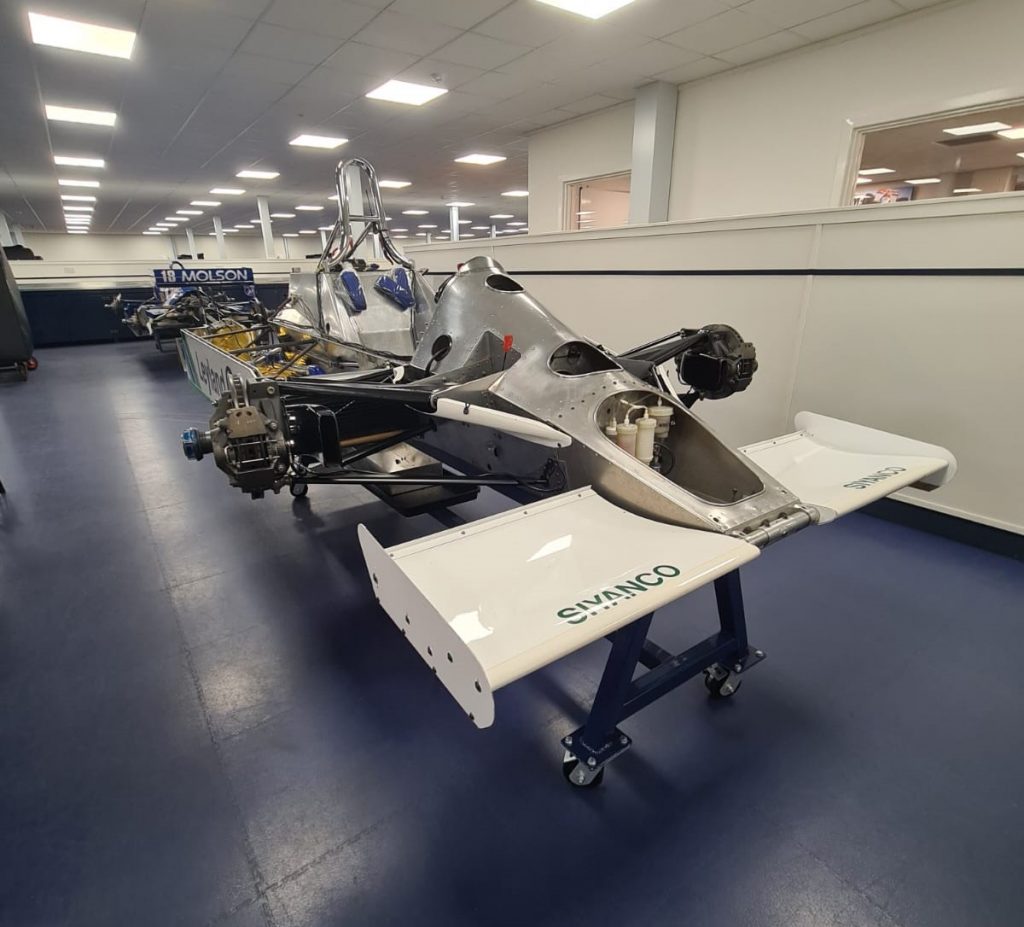 After admiring the Lotus and Walter Wolf, Magneto walks past a pair of Williams cars in pieces, being worked on by Zak's knowledgeable team of historic engineers headed by former Williams manager Dickie Stanford. "That's Alan Jones's World Championship-winning FW07 – it's having work done to the wiring loom. The other is the Williams FW11 in which Nigel Mansell won the 1987 British Grand Prix," Zak says casually.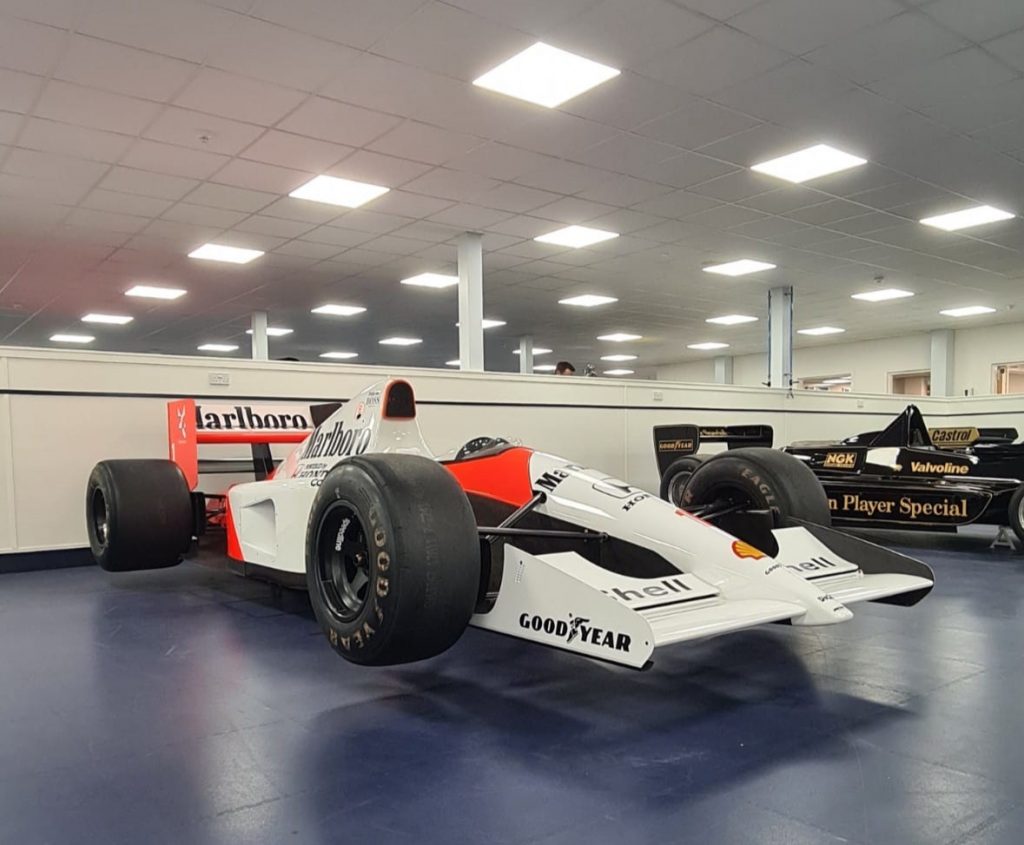 Then, we're brought to what can only be described as the jewel of Zak's collection: the McLaren MP4/6 that was driven by the great Ayrton Senna to his sixth and final victory at the Monaco Grand Prix.
"This is it, right here. It really ticks every box," Zak enthuses. "I've had it for five years, and if I had to pick just one car from my collection, this would be it. Unfortunately I haven't driven it because – again – I won't fit, but it's been driven. I had Emerson Fittipaldi drive it at Goodwood in 2021."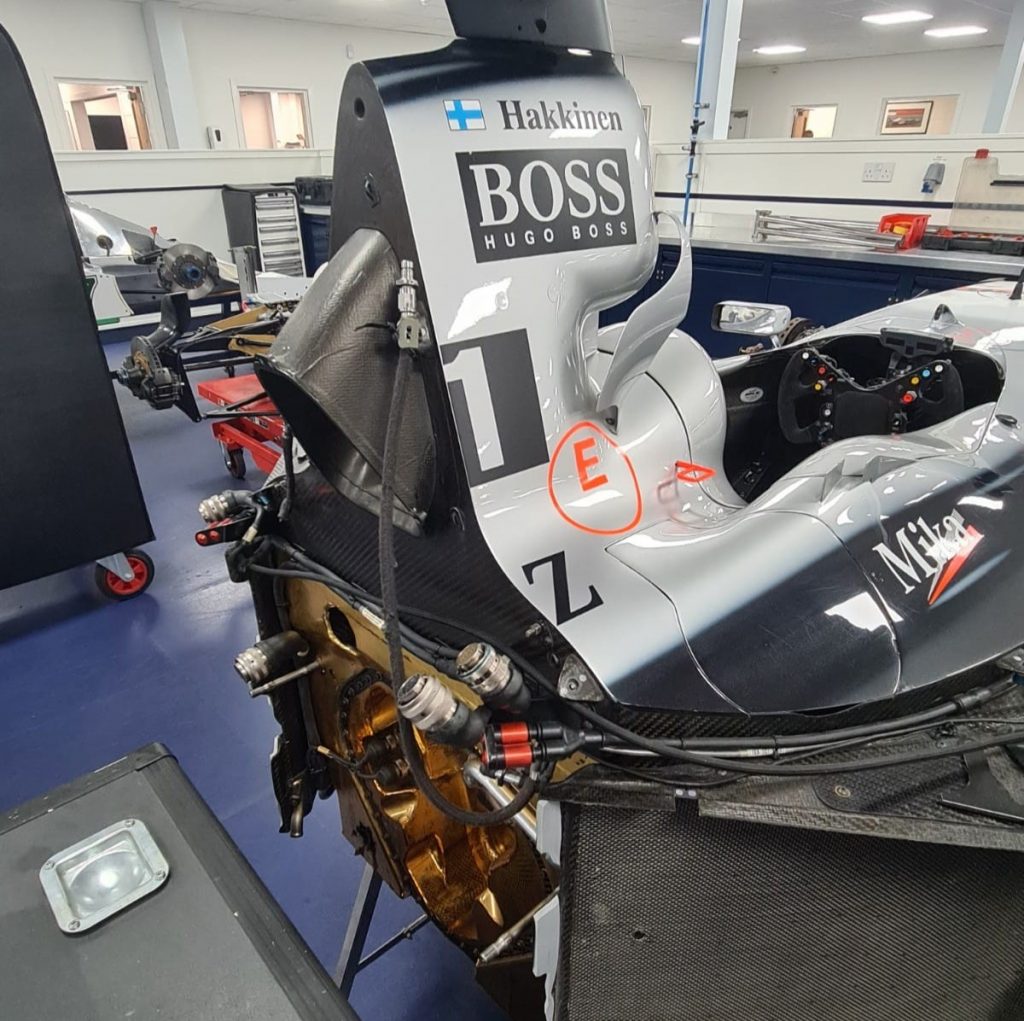 We then passes Mika Häkkinen's 2001 McLaren MP4-16. This is having a complete rebuild, its gold-leaf-lined engine bay exposed as it undergoes maintenance for another outing. We then head over to some of Zak's most cherished IndyCars.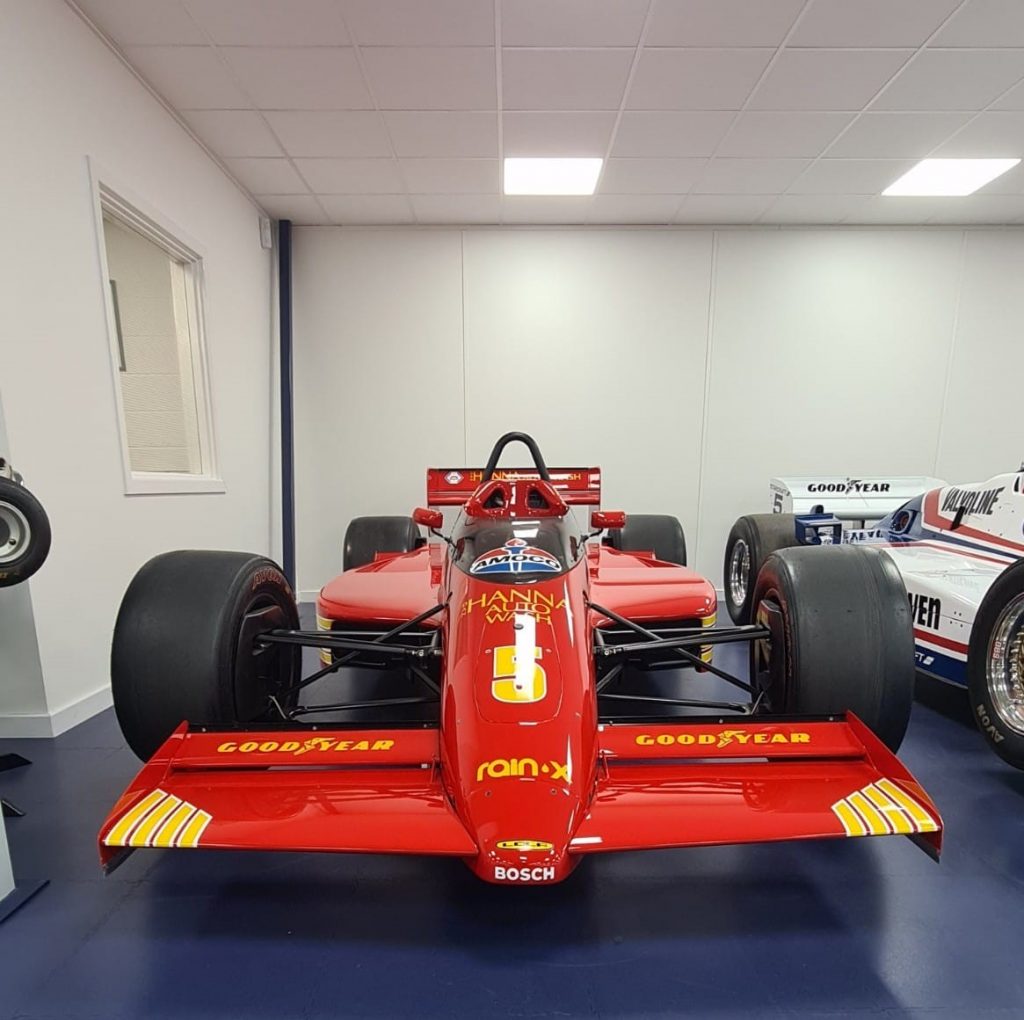 "My most recent addition is Mario's 1987 Long Beach winner. I was at that race. This is the car that got me into racing," Zak says as he peers into the cockpit of the Newman/Haas machine. "After Long Beach it took pole at Indy, and Mario led for 179 laps before it broke down. Mario has driven it since and helped me shake it down. Adrian Newey designed the car, and I had him sign it."
Zak points to a signature on the headrest: "I wish I'd got Mario to sign it, too."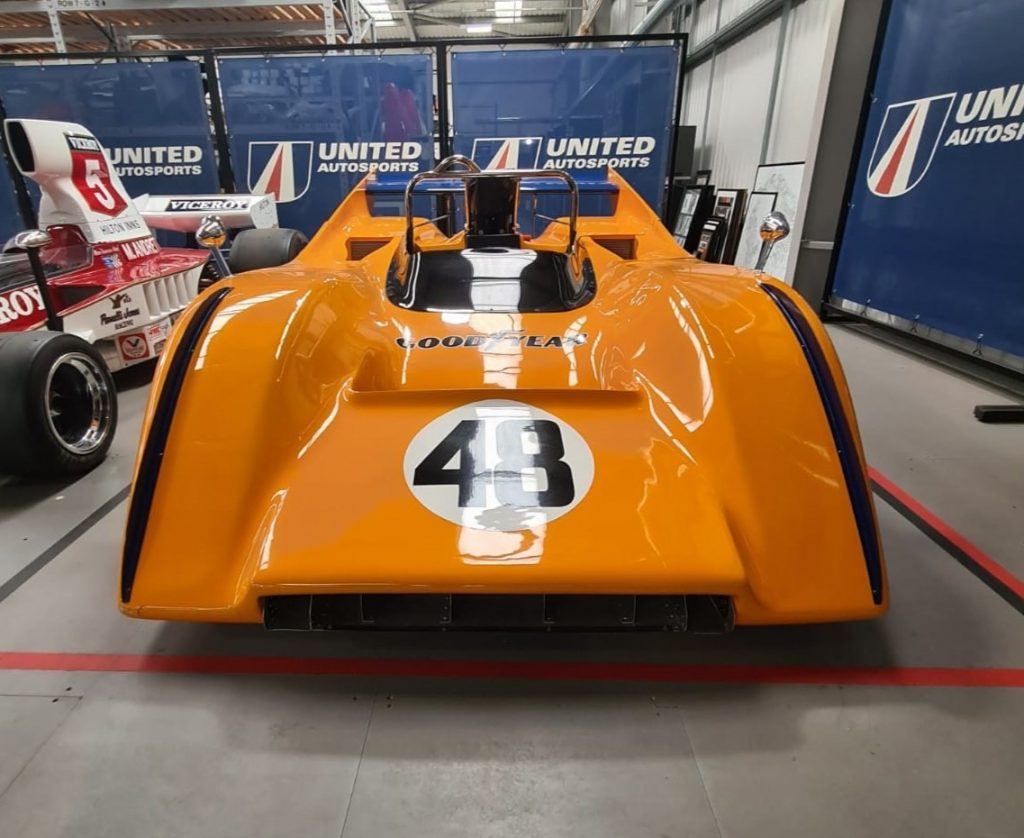 Open-wheel race cars comprise the majority of the collection, but a selection of CanAm, WRC, TransAm, NASCAR and the aforementioned Group C endurance racers are among the vehicles that prove Zak's eclectic appetite for Historics. A monstrous 1000bhp 1970 McLaren CanAm is undoubtedly the most memorable of the closed-wheel portion of Zak's fleet. "This is the car in which Dan Gurney replaced Bruce McLaren after Bruce was killed at Goodwood," he says solemnly. "Dan went on to win two of the first three races he competed in, so this represents the transition from Bruce to the next era of McLaren."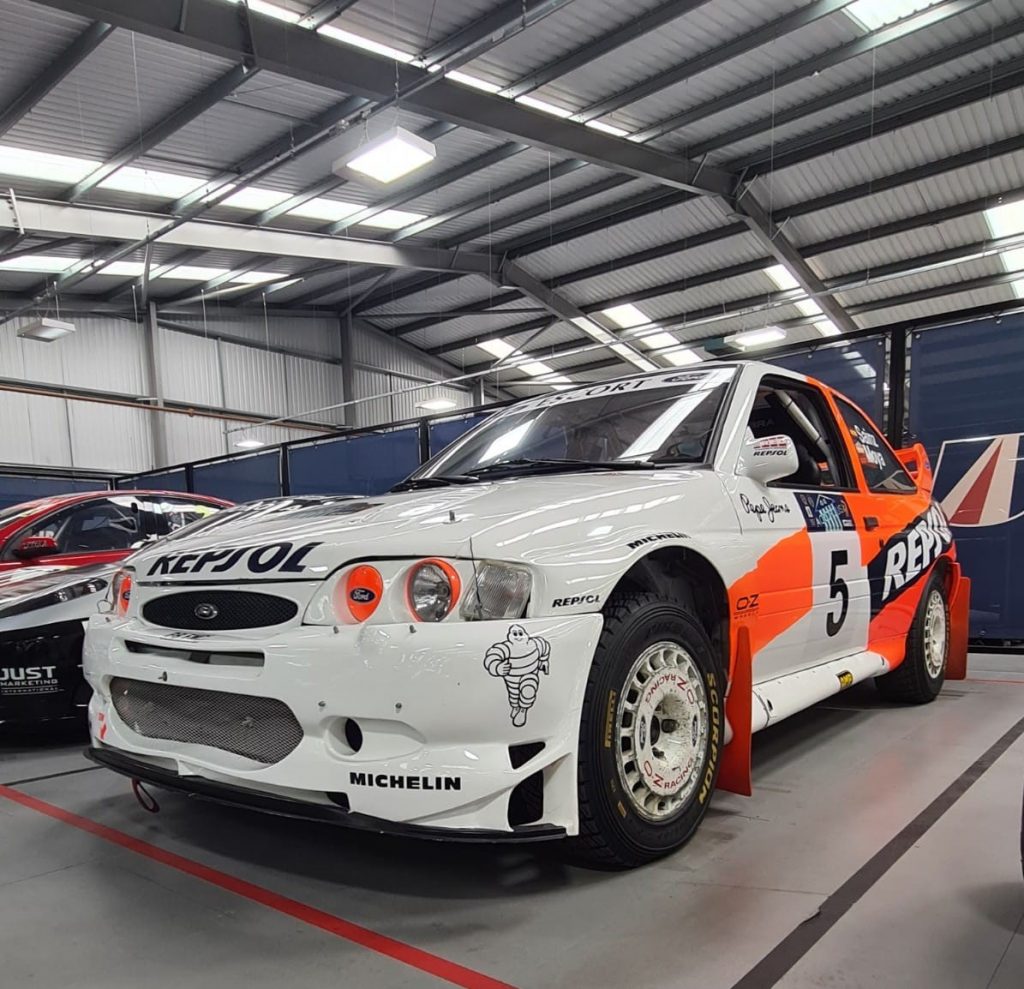 The hard-top highlight of the collection is Carlos Sainz's Ford Escort WRC car. "This is about as fun as it gets to drive," Zak declares. "Carlos won the Acropolis Rally in this car in 1997, and came second in Monaco." Sainz's son, Carlos Jr, is now a Ferrari F1 driver having left Zak's team at the end of 2020, but Zak insists he'd still love for the younger Spaniard to drive it.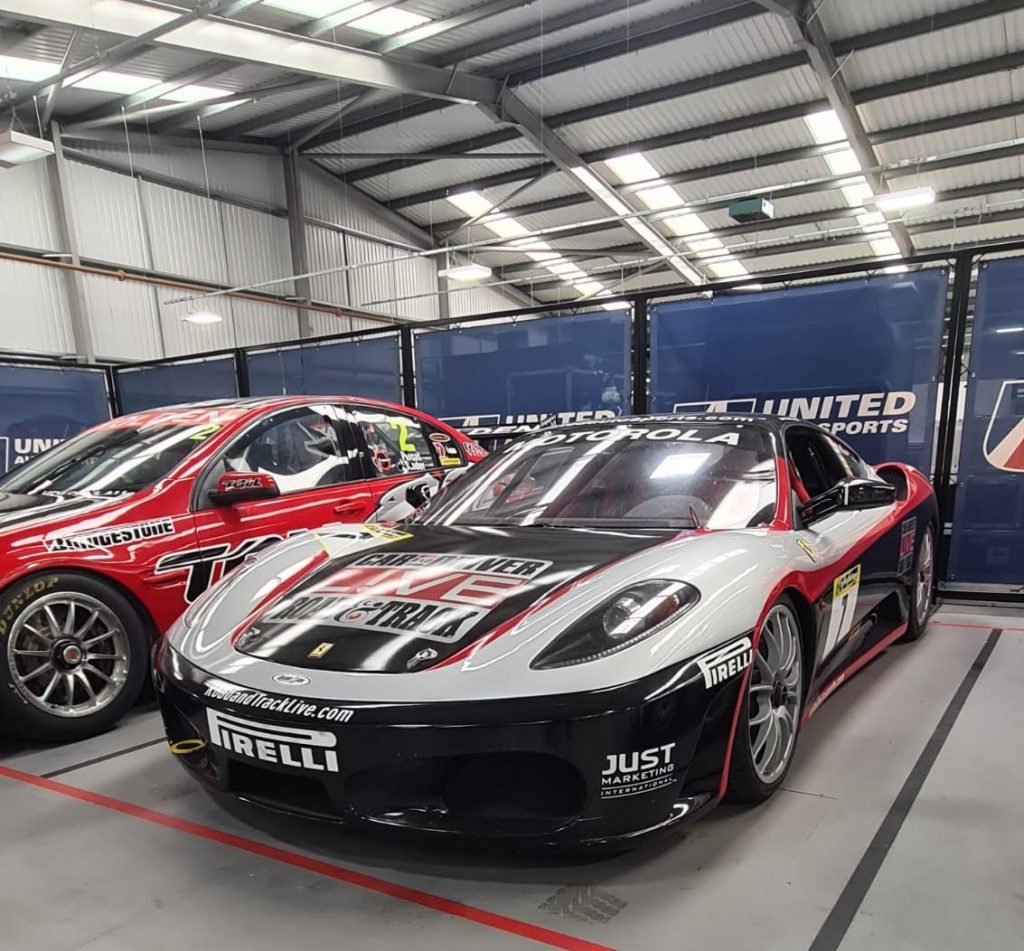 The personal side to Zak's collection is intriguing, and shows that years of political wrangling in the corporate element of motor sport haven't diminished his own deep-seated passion for racing. Many are unaware that Zak was once camped out at a friend's house in Sheffield, Yorkshire while he chased his goal to become a professional racing driver.
Zak would go on to spend ten years racing around the world as a professional, achieving second in class at the Daytona 24 Hours and Sebring 12 Hours in 1997, before taking a sabbatical from the driving seat in 2001 to build a successful career in motor sport marketing.
Perhaps that's why a 2008 Ferrari F430 Challenge sits in such esteemed company in his collection. It's his very own race-winning car, set among dozens of legends he acquired through his achievements out of the cockpit.