WORDS: ELLIOTT HUGHES | PHOTOGRAPHY: UNITED AUTOSPORTS/WILLIAMS
Magneto recently had the pleasure of a chat with former Williams F1 manager Dickie Stanford during a break in his busy schedule. The affable Dickie spends his time maintaining Zak Brown's impressive race car collection at United Autosports in Wakefield, West Yorkshire.
Dickie is a familiar face to any long-term Formula 1 fan; he joined the Williams team as Nigel Mansell's race mechanic in 1985, and by 1995 he had become the team manager – a role he held until 2005 before reducing his workload to spend more time with his family.
Sir Frank Williams managed to tempt Dickie back into his team manager role in 2010, and Stanford finally retired from the active race team at the end of 2013 after an astonishing 30-year career at the pinnacle of motor sport.
But his work wasn't over yet. As retirement beckoned Dickie for a second time, Sir Frank intervened once again and convinced him to oversee Williams Heritage from 2014. Then, as the Covid pandemic set in, Dickie thought he would be winding down properly after leaving Williams Heritage in 2019 – until Zak Brown called, that is. Stanford's been overseeing United Autosport's Heritage division ever since.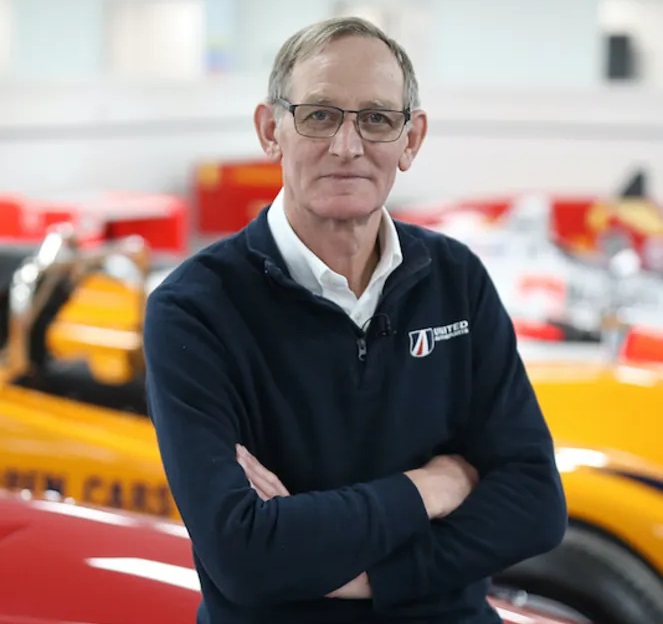 Magneto: This must be quite a change for you after working at Williams for so long?
Dickie: I joined Willies in 1985 and spent 35 years working on Williams race cars, so it's completely different – just because of the variety of cars we have coming in.
Magneto: There are a few Williams in the workshop at the moment – are you pleased to see them again?
Dickie: Yes! Obviously with Zak's connection to McLaren there are more McLarens than anything else, and we do a lot of work for the company. Bruce McLaren drove the 7A currently in the workshop at the Race of Champions in 1968, and that car was at the very first motor race I attended, so I was keen to get to work on it.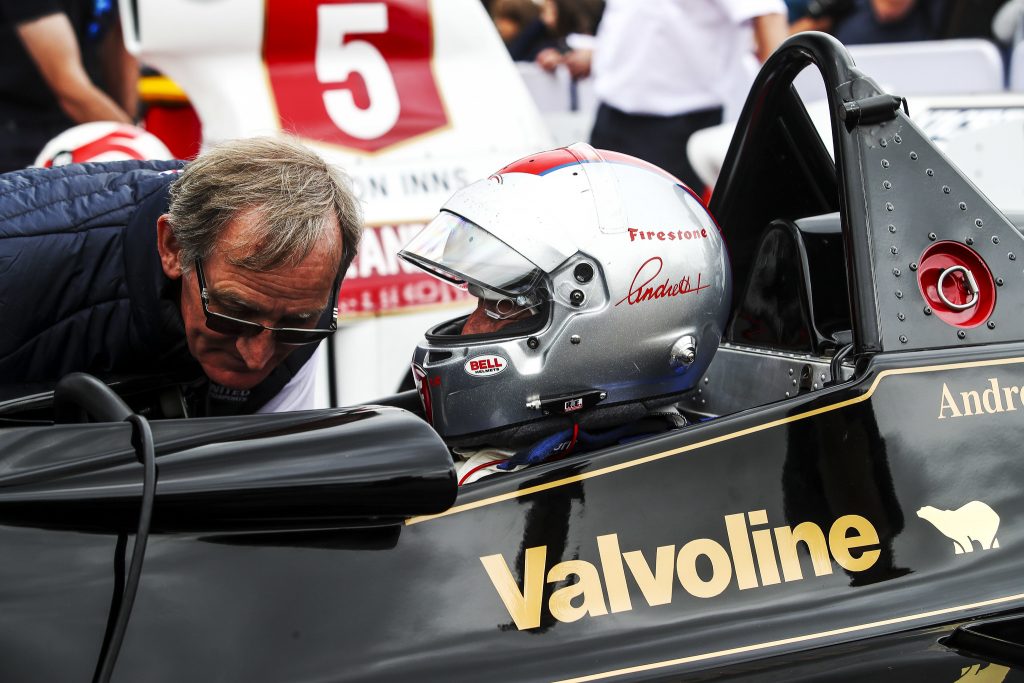 Magneto: You're not immune to a bit of nostalgia then?
Dickie: I'm not! I also prefer working on the older cars because it takes so many more people to run the newer cars. When we run the McLaren 16A we need about seven or eight people, whereas you could probably run the Williams FW07 or Lotus 79 on your own; all you need is a starter and somebody stood at the front, and away you go. It must be my age – the older I get, the more I enjoy the old cars.
Magneto: Speaking of the past, you've worked with some amazing drivers over the years. Who was the best?
Dickie: I'm still in touch with a lot of them, so I never tell anybody. There's probably four or five, and they've all got different strengths…
Having said that, I always found Michael Schumacher was the easiest to talk to, even when we had Montoya and Schuey's brother Ralph at Williams. I could always go to Michael and get a signed hat from him for a friend or family, despite the fact we were fighting Ferrari for the championship. If I went to Montoya or Ralph, I'd get nothing!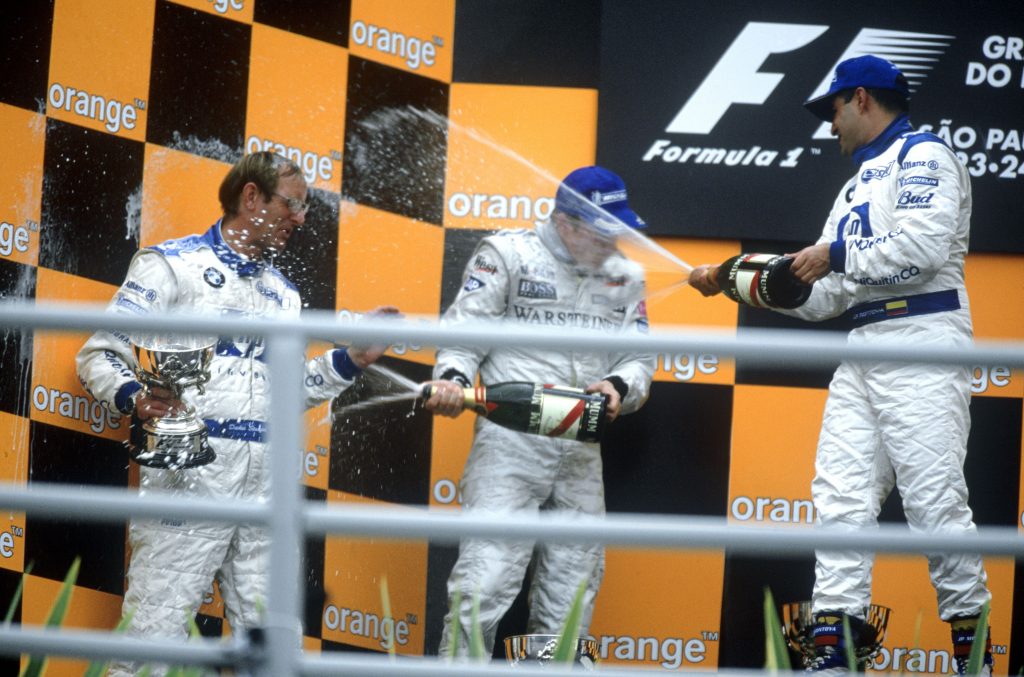 Magneto: If you can't tell us who the best driver was, what about your favourite car from your racing career?
Dickie: Well, one is coming here soon: the Williams FW11B. Monster cars. Nelson won the championship with it in '87 and it had around 1000bhp – more than 1000bhp in qualifying. It had no traction control, and started the race with 200 litres of fuel onboard. That's what it was like in those days – there was just loads of turbo lag and the power came in with a big bang.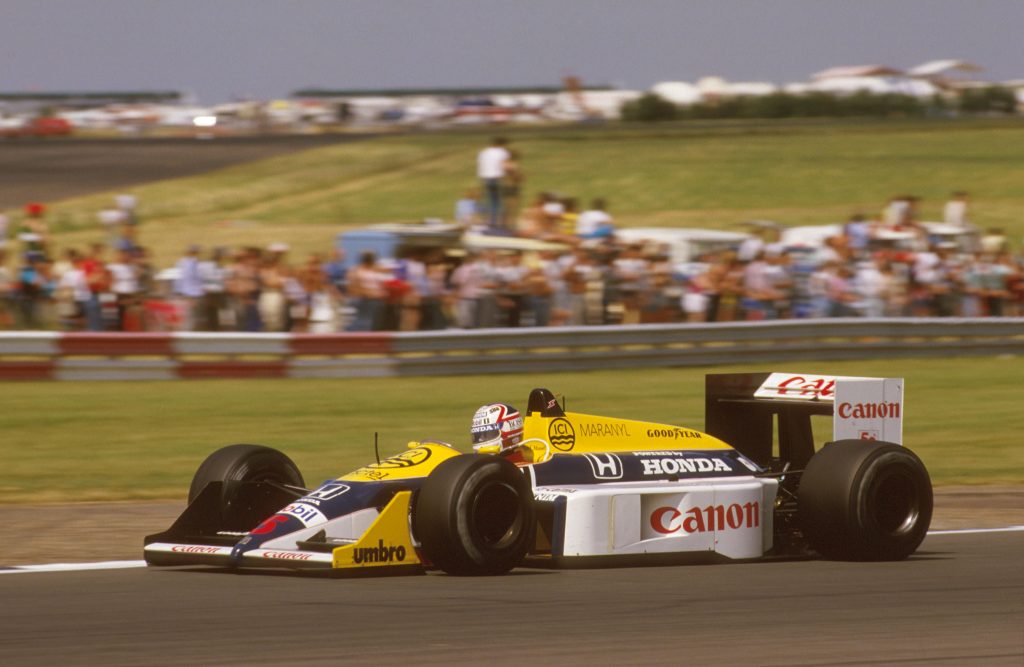 When we were testing the car at Willies, we went to Abingdon Airfield and we said to the test driver Ross Cheever: "Be careful because this thing will spin its wheels in top gear." When he came back he had a grin from ear to ear, and he said: "You're right! When you change into sixth, it lights the wheels up!" I think if you asked Nigel, he would say that the FW11B was his favourite car, too.
Magneto: What was it like working with people such as Patrick Head and Adrian Newey?
Dickie: Patrick always knew what he wanted and what direction he wanted to go in, and it was always an instant decision. Adrian would also know what he wanted, but he needed time to think about it.
People don't realise how good an engineer Adrian is until they work with him. When I first met him, I thought he was just an aerodynamicist, but when he took over from Patrick as chief engineer his solutions to the major problems we were facing were always perfect. I then understood why he's so good.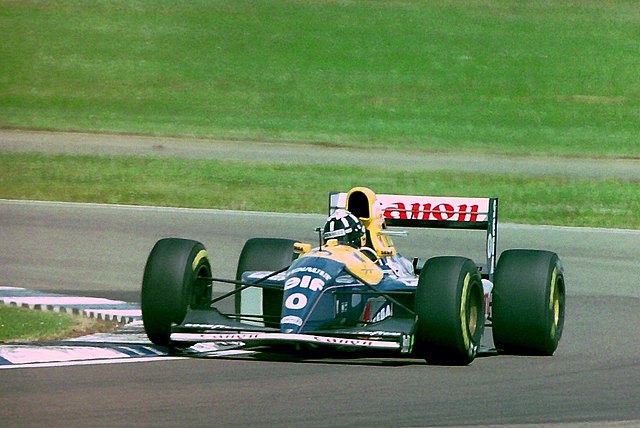 Magneto: You've worked alongside Adrian and Patrick to develop a lot of incredibly clever technical innovations at Williams. Which was your favourite that you had a hand in?
Dickie: The CVT gearbox, because not many people know about that because it was banned before we could use it. I ran it in the car a couple of times while it was being tested – there's a very good piece on YouTube about it with a very young David Coulthard driving. It's weird, because the revs just keep climbing and climbing, and there's no gearchange.
Magneto: How frustrating is it when the FIA bans something clever you've developed?
Dickie: You should ask Patrick Head. The story goes that it was full steam ahead on building the Williams six-wheeler ground-effects car to race, and every driver who sat in it said it was fantastic. Then Frank went to an FIA meeting and, unbeknown to Patrick, agreed to ban the car, perhaps for extra prize money or something like that. I think that's the only time Frank and Patrick didn't speak for a few days – so the story goes.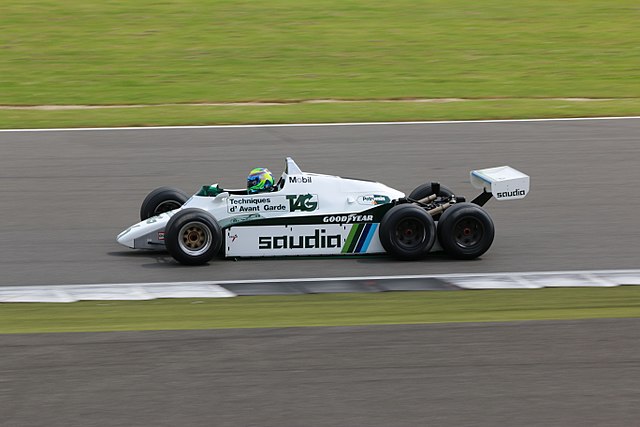 Magneto: Sir Frank passing away was a terrible loss for the motor sport community. When was the last time you saw him?
Dickie: Probably when I stopped at Willies just as Covid was setting in. They locked him away in the factory to protect him. He had an office, bedroom, and nurse's flat built in, and you had to have a keycard to get through an electric glass door to see him. It was very tightly controlled.
I had a pass to get in there, as well as Claire, Johnny [Frank's daughter and son], Mike O'Driscoll… there were a few people who had passes, but not many. After I left Williams, Claire bought the house next door to where she lived and had it converted for wheelchairs and everything, and that's where he stayed until he died. It's really sad. I've just got the memorial invite from Claire and Johnny, which means I've got a very busy week in July because I've got to go to testing at Donington and then fly to Austria to run the Lotus 79 straight afterwards.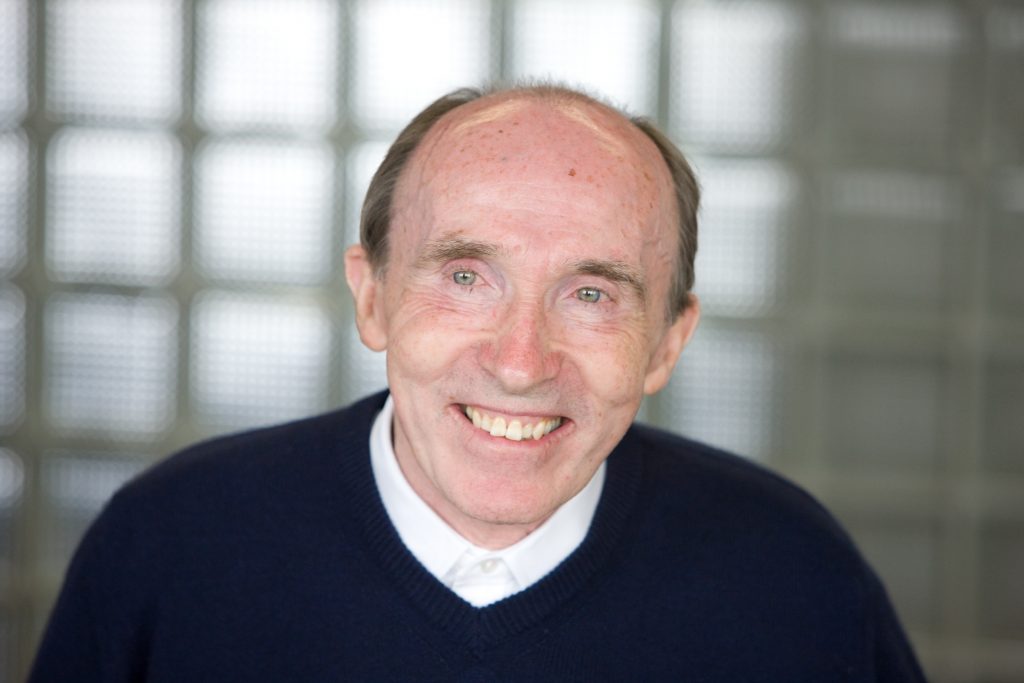 Magneto: All that travelling must remind you of your F1 career?
Dickie: Working in an F1 team is very intense, there's definitely not the stress now that there used to be, and I don't miss travelling; in my last year as team manager I spent just 55 days in the UK. It can be a killer of marriages, so 15 years of it was more than enough. Although I do miss the excitement of racing and winning races, I must admit.
Magneto: There's a huge amount of travelling and races now. Is being a team member harder than ever?
Dickie: The curfew rule in 2010 definitely helped. Before the curfew, starting at 6pm and finishing at 3am the next morning would be nothing – that was a standard day on a race weekend. The engineers just used to make the job grow and grow, so when the curfew came in it was brilliant; the engineers had to stick to what needed to be done rather than pulling the car apart every night.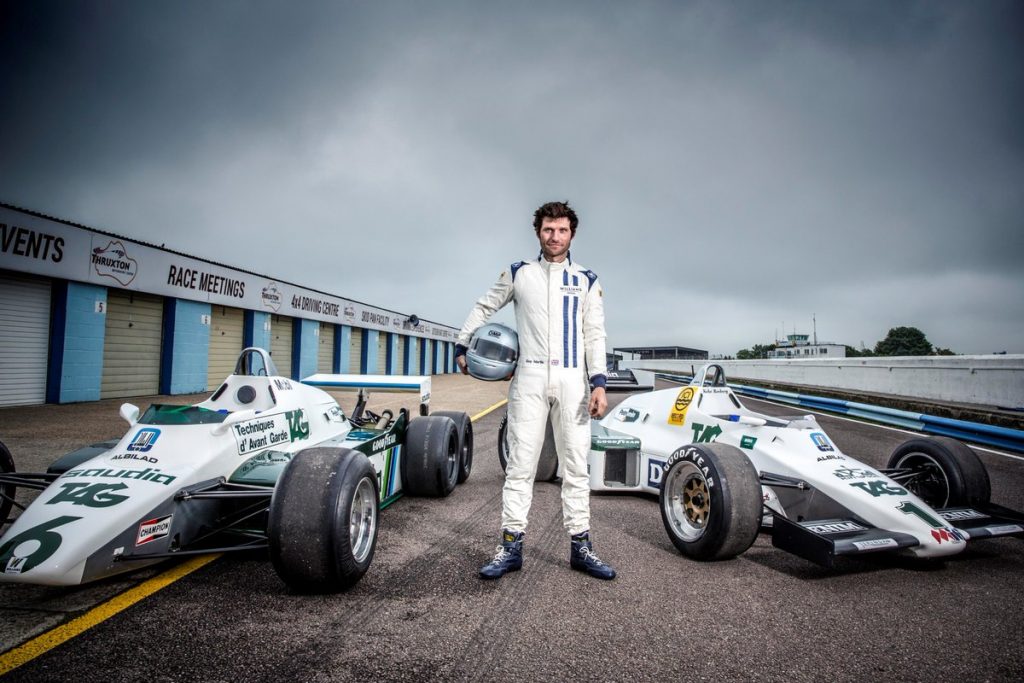 Magneto: You mentioned the FW11B is on its way to the workshop. Is there anything else incoming that you're excited about?
Dickie: We're currently working on the Williams FW07 and McLaren M16A. McLaren is also sending a M26 and M70, so that's going to take up most of my time until next year, because I only deal with the single-seaters. We've got a lot on!
Magneto: At Williams Heritage you worked with Guy Martin for a programme on Channel 4. Would you offer him a job at United?
Dickie: He didn't do too bad a job when we did the film with him at Willies. We had to keep pushing him, because once he'd seen something in the workshop, he'd get distracted, and want to go and talk about that.
I couldn't believe it – he drove all the way home to Grimsby from Grove every night, and then he'd drive all the way back in the morning for four days in a row.