WORDS: NATHAN CHADWICK | PHOTOGRAPHY: MECUM
Three legendary IndyCars are due to be auctioned off as part of Mecum's eight-day auction bonanza in Indianapolis, starting on Friday, May 13 and running until May 21.
The prime lot is the 1969 Eagle Weslake Ford 'Santa Ana' IndyCar, as driven to second place at the 1969 Indianapolis 500 with Dan Gurney behind the wheel for the All American Racers team.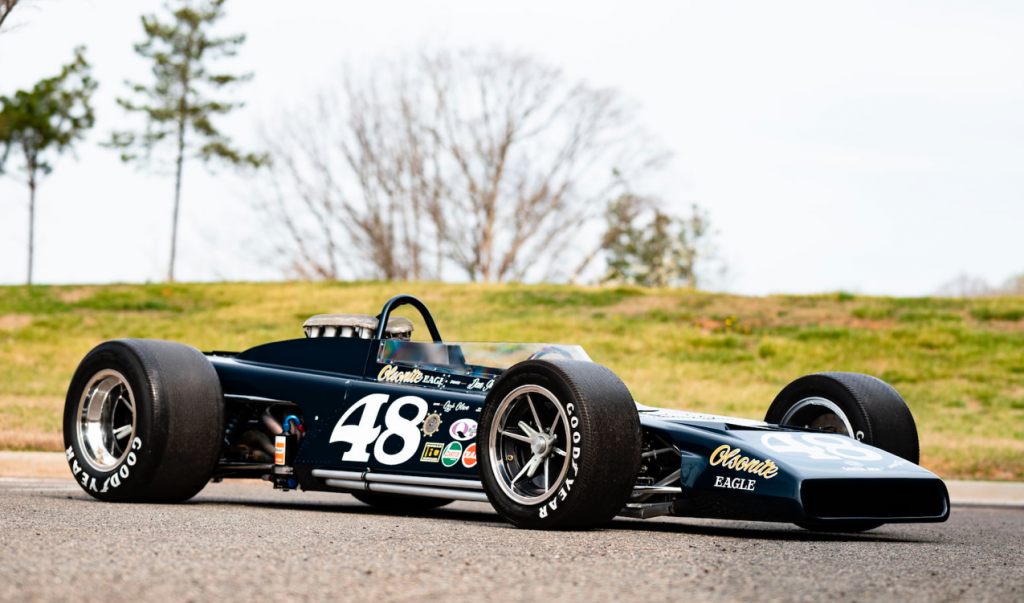 Eagle chassis 701 was designed by Tony Southgate, and was powered by a Ford 320ci V8 with Harry Weslake-designed cylinder heads; it was a rare naturally aspirated engine among the turbocharged Offenhauser or Ford engines. The car would provide Gurney with three wins between 1969 and 1970, at Indianapolis Raceway Park, Brainerd and Sonoma – the latter being his final IndyCar victory.
In 1971 it was sold to Carroll Shelby's Shelby-Dowd Performance concern, and other drivers to get behind the wheel included Swede Savage, Danny Ongais, Jerry Grant and Jim Molloy. More recently, it was driven by Dan Gurney's son, Justin, for the pre-race ceremony for the 2015 Indianapolis 500, and formed part of the Dan Gurney Race Cars: An All American Exhibition display at the Indianapolis Motor Speedway museum. Earlier this year it was shown at the 2022 Amelia Island Concours d'Elegance in the Dan Gurney class. It's estimated at between $800,000 and $1m.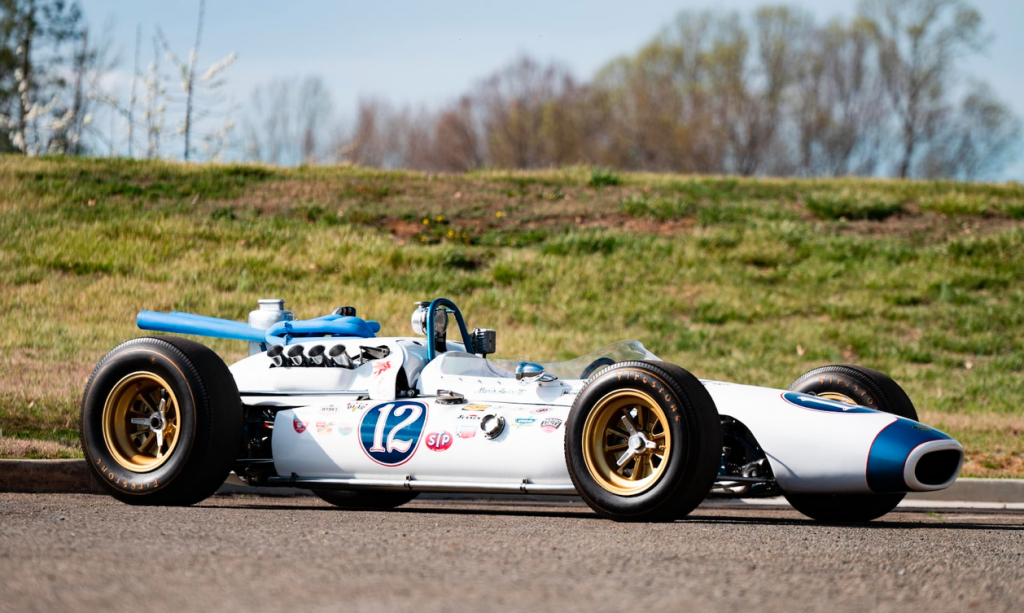 Elsewhere, the Brawner Hawk Ford Dean Van Lines Special IndyCar driven by Mario Andretti to back-to-back IndyCar titles in 1965 and 1966 is also up for grabs.
Andretti scored his first IndyCar win with this car, at the 1965 Hoosier Grand Prix at Indianapolis, and took third and rookie of the year at that year's Indianapolis 500, on the way to winning the IndyCar Championship. 
A year later, Andretti put this car on pole for the Indy 500 but would succumb to the might of Jim Clark's domination of the race, finishing third. However this car would rack up a total of nine wins, and power Andretti to the 1966 IndyCar title.
Powered by a 255ci Ford V8 built by Joe Boghosian with Hilborn fuel injection and a Halibrand two-speed manual transmission, the chassis was adapted from a 1964 Brabham.
Since it retired from competitive life it's been a victor on the concours scene, winning best in class at Amelia Island in 2016 and Pebble Beach in 2018. It's estimated at $1.6m to $1.8m, and comes with its own trailer, if you can pick it up within 30 days.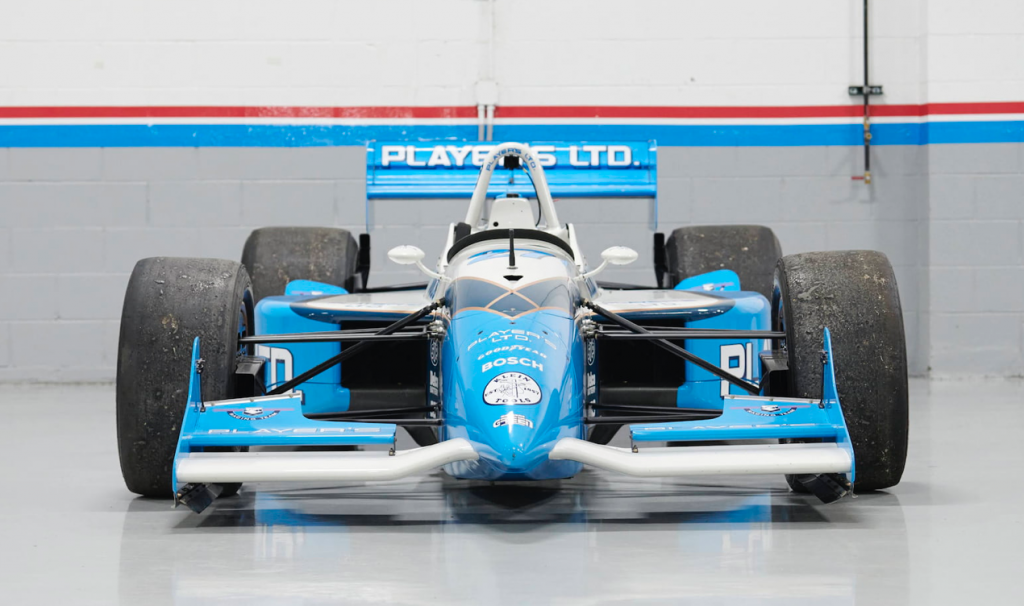 Finally, there's a chance to pick up Jacques Villeneuve's 1995 Reynard 95L Ford Cosworth IndyCar, which he used to take the title in his final year before moving to Formula 1 for 1996. 
Using chassis no. 4, Villeneuve would claim pole positions at Portland, Toronto and Vancouver with this Malcolm Oastler-designed car, which was built at Reynard's premises at Bicester, England. Villeneuve would take two victories, at Miami and Cleveland, campaigning under the banner of Team Green.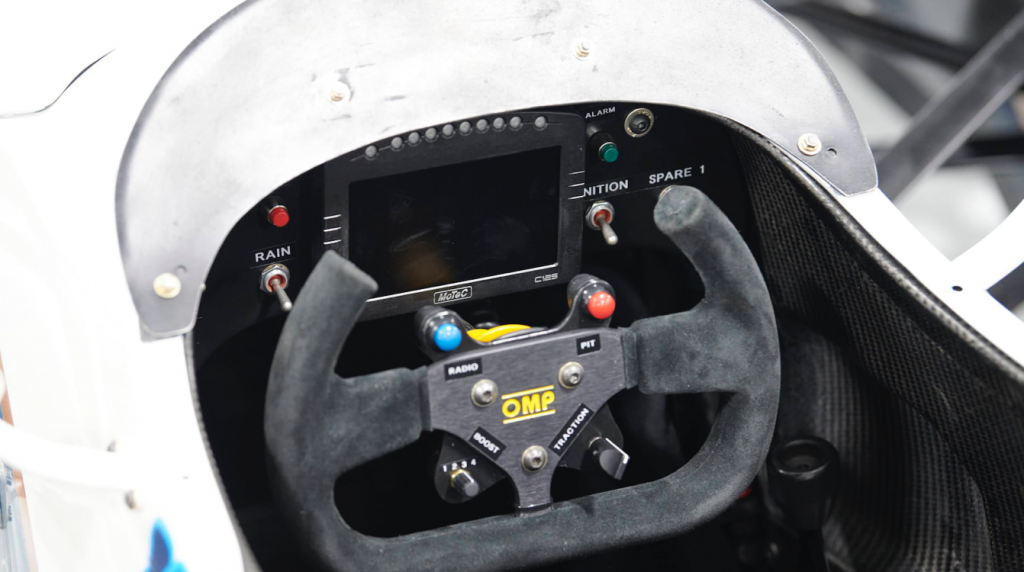 The carbonfibre monocoque chassis has been restored by Bud Bennett and RM Motorsports, while its 2.65-litre Ford Cosworth XB DOHC turbocharged V8 has been rebuilt by Roush. It's estimated to sell at between $650,000 and $850,000.  More details on all the lots can be found here.