WORDS: NATHAN CHADWICK | PHOTOGRAPHY: MECUM
The first car to hit the magic 200mph mark on a closed-course circuit is coming up for auction. Mecum will be selling the 1969 Dodge Hemi Daytona NASCAR at its Indy sale between May 13 and 21 at no reserve.
Serial number DC-93, or 'The Blue Car' as it is known in test documentation, was built by Nichels Engineering from a Charger 500 press car that had been stolen and recovered. The conversion to an aerodynamics test machine was overseen at the firm's Woodward Garage by Bob Tarozzi under the direction of Larry Rathgeb, just as the Charger Daytona development programme was starting.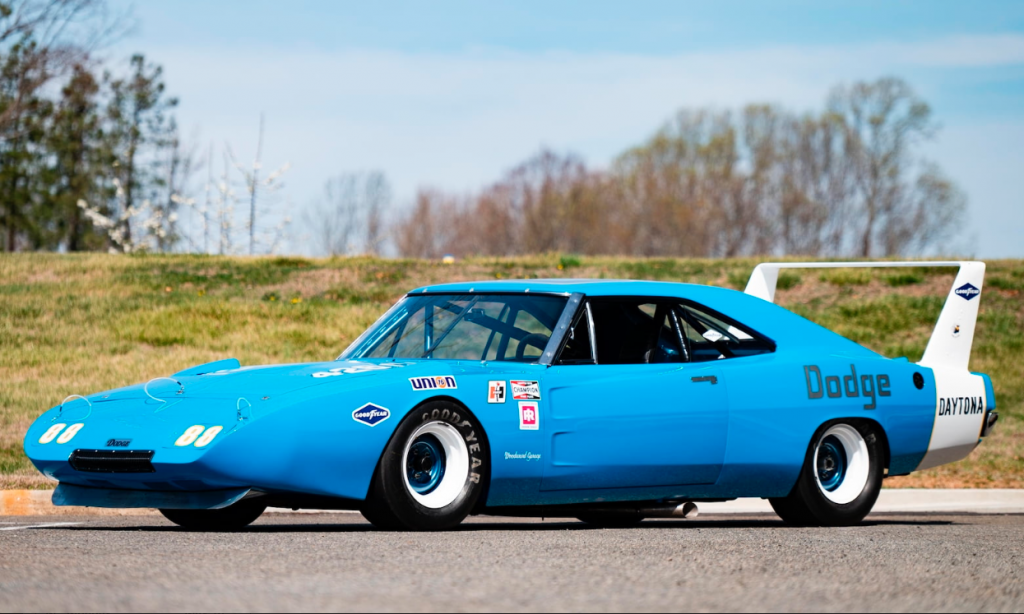 It was first driven by Paul Goldsmith in the 1969 Daytona 500 as a Charger 500 model before being converted to test use. Charlie Glotzbach then put DC-93 on pole for the inaugural Talladega 500 in September 1969, setting a world record 199.446mph top speed. Suitably encouraged, Buddy Baker was charged with traversing the 200mph barrier at the same circuit six months later.
DC-93 had already seen test miles during the Daytona Charger aero development programme. In fact, it had hit 205mph at Dodge's Chelsea Proving Ground in July 1969 with George M Wallace behind the wheel.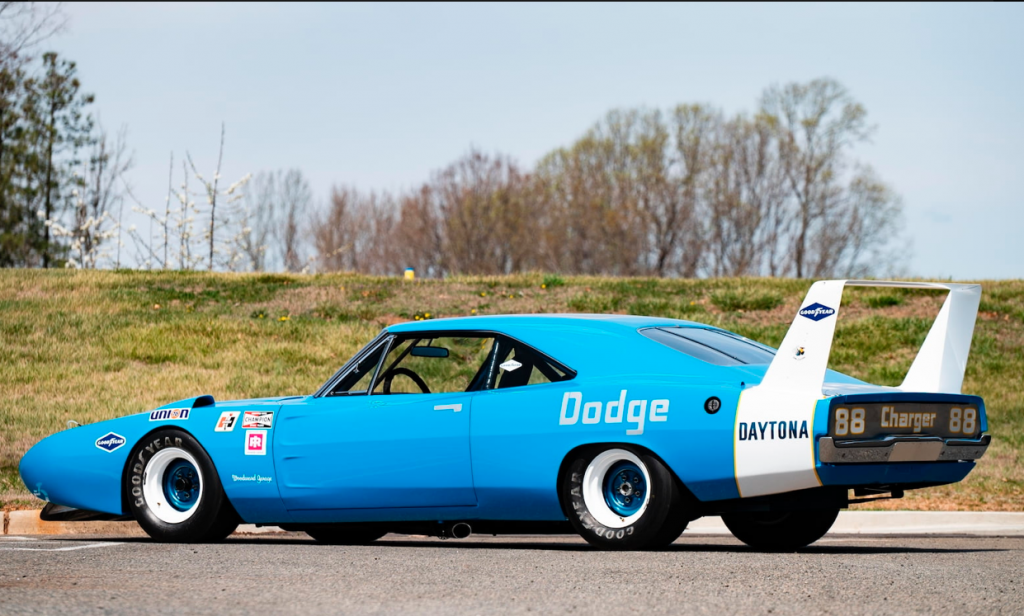 DC-93's Daytona package resulted in a zero-lift vehicle with a drag coefficient of 0.29, and further testing with the car would influence later Chrysler racing machines, such as directional fins to direct airflow to the radiator, underbody panelling from the nose to the K-frame for better aerodynamics, Chrysler's first use of a dry sump in NASCAR, firewall for chassis stiffening and refined cowl air induction through the base of the windscreen.
Chrysler Engineering also altered the body rake to the chassis by 1.5 degrees and flared the quarter panels in front of the rear tyres to improve air flow; in addition, the entire front end was drooped ahead of the front tyres to reduce drag. Suitably equipped, Buddy Baker set an official lap speed of 200.447mph at Alabama Motor Speedway in Talladega, a new world record.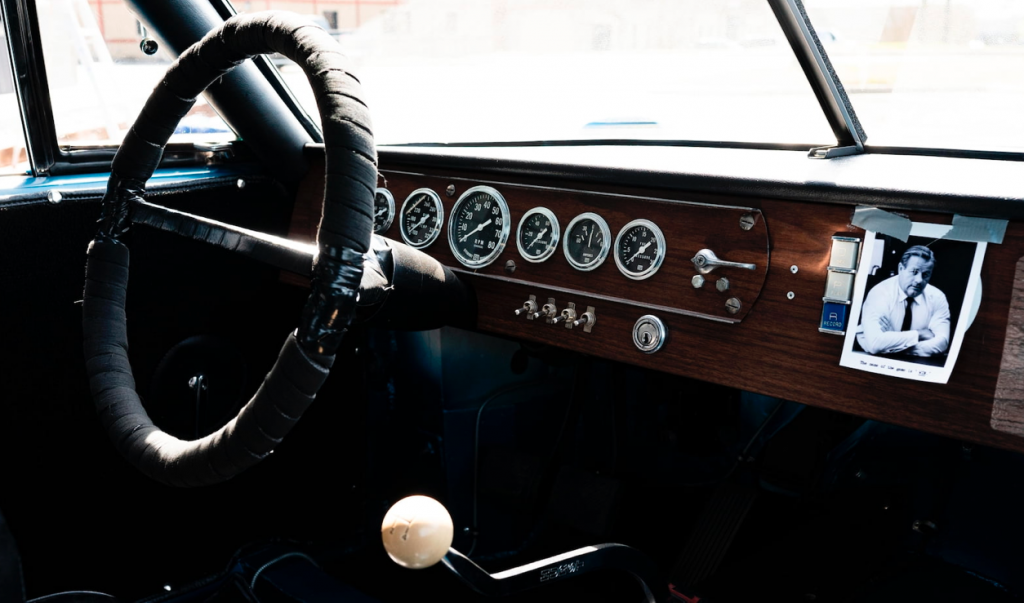 After this record-breaking run, the likes of Bobby Allison, Dan Gurney, Bobby Isaac and James Hylton all had stints behind the wheel. However, it would see more extensive use by Iowa racer Don White in USAC Stock Car competition, before eventually being retired in the mid-1970s. He kept hold of the car until 1998, when Ray Evernham took stewardship. It's since been treated to an exacting restoration, and includes a 426ci 575bhp Hemi EX-144 V8 engine complete with a Holley Dominator carburettor on a 'bathtub' Hemi intake and a Letter of Authenticity from George M Wallace verifying the provenance of DC-93. 
Although the car is being offered as no reserve, Mecum believes it will sell for somewhere in the region of $350,000-$450,000.