WORDS: ELLIOTT HUGHES | PHOTOGRAPHY: HISPANO-SUIZA
Hispano-Suiza's rich history will be mapped out for the first time with an exciting new exhibit in the Peralada Castle Museum in Girona, Spain from May 28, 2022. 
The new Hispano-Suiza Room exhibit will allow visitors to ruminate over the past and present of the recently revived marque, which was founded in 1904 by Damián Mateu and Mark Birkigt.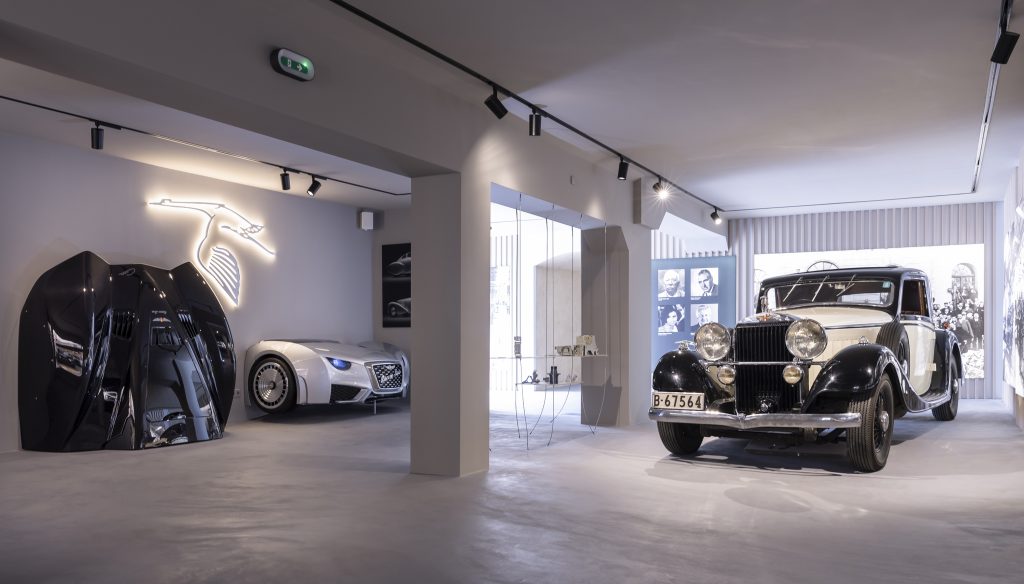 Organised in chronological order, the exhibition traces the brand's journey from a modest upstart in the early 20th century to one of the world's most revered car makers before its activities were disrupted by the outbreak of the Spanish Civil War in 1936 and World War Two shortly afterwards. The car-building side of the firm was then sold off in 1946 before being revived as an EV hypercar manufacturer in 2019.
Visitors begin their journey through time in an opulent hall that contains a recreation of the offices occupied by Damián Mateu and Mark Birkigt, bringing to life the location where the founding duo pioneered technical innovations and wrangled with business decisions. A highlight of this area is the original 'dame with a mink' painting by Spanish artist Ramon Casas, which was used as an illustration on the marque's original shares.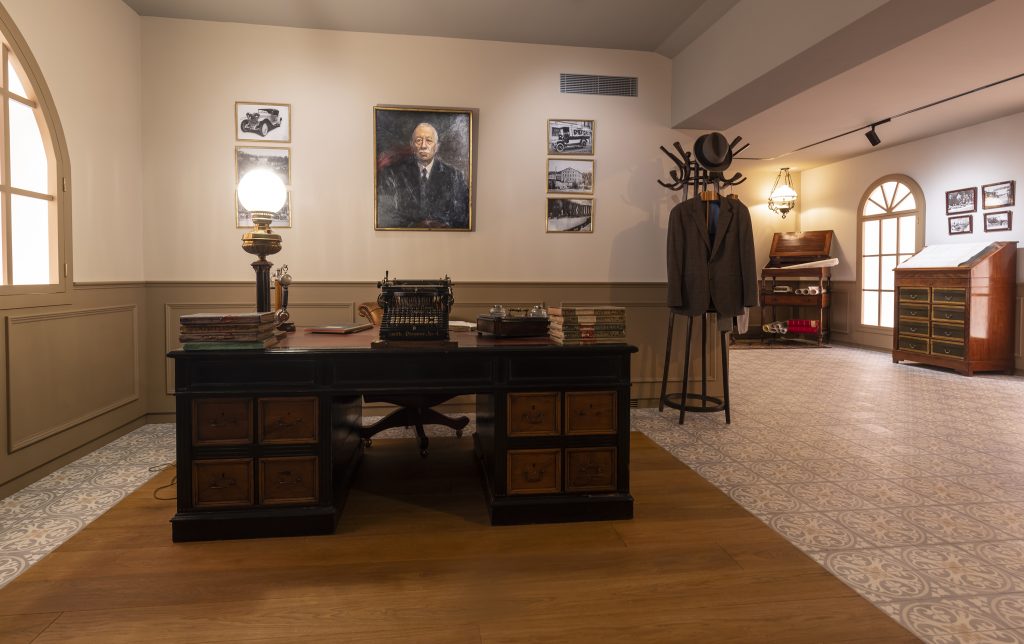 From there visitors will file into the Hispano-Suiza Workshop, where various mechanical components from Salvador Claret's renowned collection can be seen on display. These include rare items such as the Hispano-Suiza Alfonso XIII radiator, a 12-cylinder aircraft engine crankshaft and a Hispano-Suiza T15/20 engine block.
The exhibition's look into the past concludes with the display of a Hispano-Suiza K6 and various trophies won by the brand in period. Some 200 examples of the 120bhp K6 were built between 1934 and 1937, and the example shown is currently owned by the Suqué Mateu family — descendants of Damián Mateu.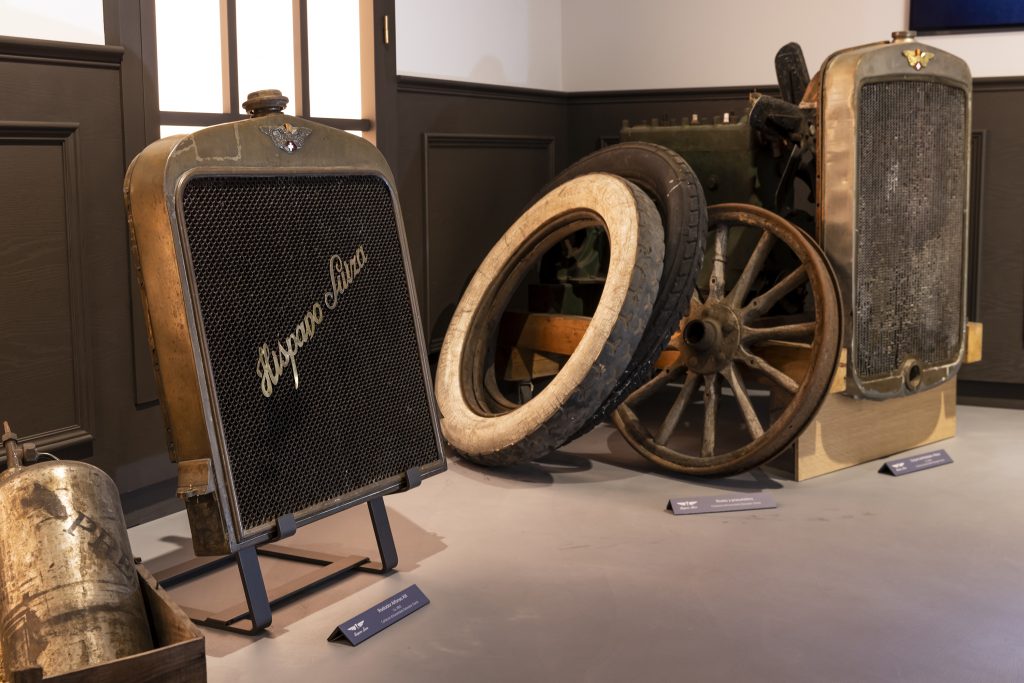 With Hispano-Suiza's history retold, visitors will get a glimpse into its promising new future with the display of cutting-edge components from the new all-electric Carmen and Carmen Boulogne hypercars. 
"The history of Hispano-Suiza deserves to be told to future generations, and with the opening of this exhibition our dream of sharing our legacy with the visitors of the Peralada Castle Museum comes true," says Hispano-Suiza chairman Miguel Suqué Mateu. "It has taken years of hard work to put together this collection that combines the past and the present of Hispano-Suiza."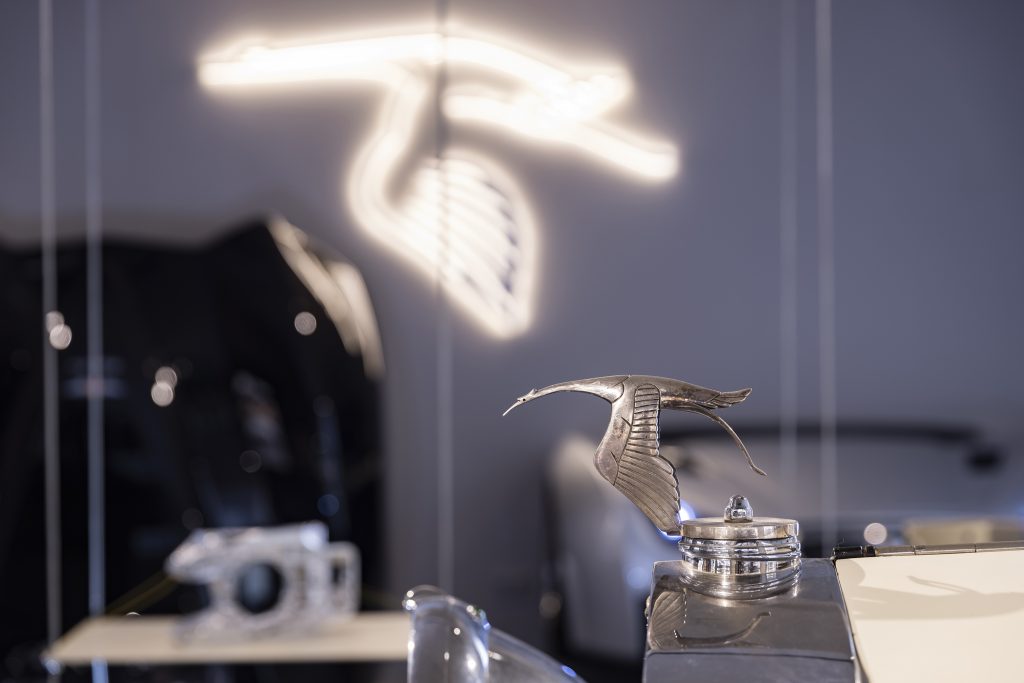 On the opening day of the exhibition, the International Federation of Historic Vehicles (FIVA) presented the Suqué Mateu family with a trophy honouring Damián Mateu's achievements in the automotive industry. Winners of FIVA's prestigious award subsequently become admitted into the FIVA Heritage Hall of Fame.