Words: Nathan Chadwick | Photos: Canossa Events
A 410 Superamerica and 212 Export took top honours as the third Cavallino Classic Modena celebrated Ferraris on their home turf.
The concours d'elegance took place in the palatial grounds of Casa Maria Luigia on the outskirts of Modena, where visitors could enjoy the cuisine of the renowned chef Massimo Bottura, who is actively involved in the event. In the meantime, a panel of Ferrari specialists and Cavallino Palm Beach judges ran the rule over the cars in attendance. On Saturday afternoon, crowds packed the streets of historic Modena to watch the vehicles parade through to the grand square outside the Ducal Palace.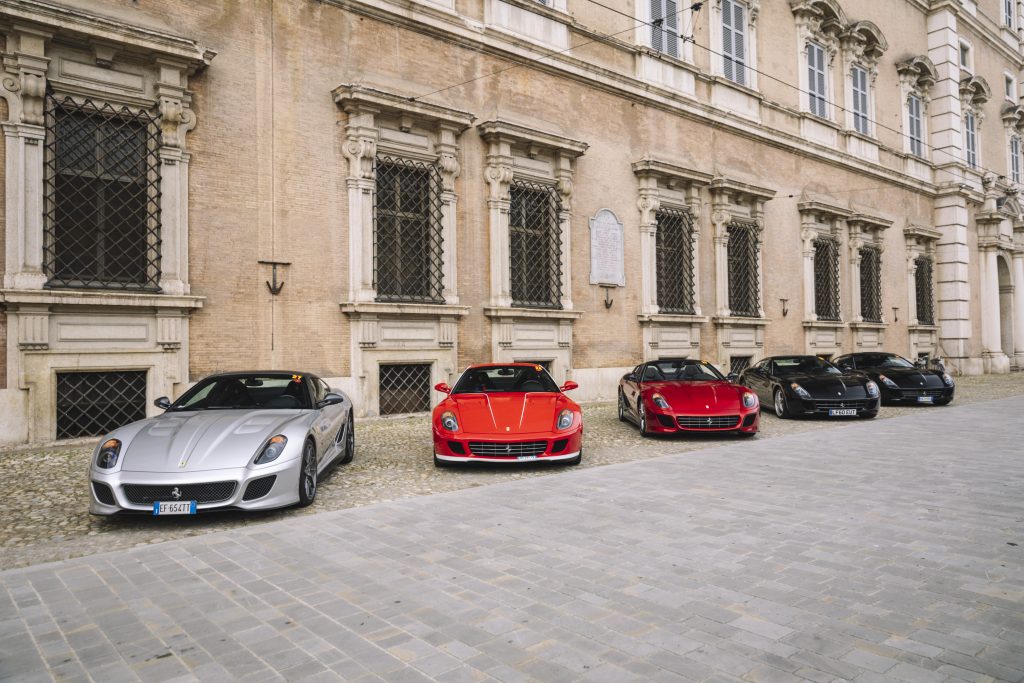 "It's wonderful to see how a bold idea has become a tradition," said Luigi Orlandini, president of Cavallino Classic and Canossa. "Having the American judges with us, who also visited the Ferrari factory in Maranello and the Ferrari Classiche department on Friday, strengthens the bond between Modena, Palm Beach and the international scope of Cavallino."
With the support of auction house RM Sotheby's, an original poster featuring each car in competition accompanied by the signature of its owner was auctioned off during the gala dinner and awards ceremony in aid the Policlinico di Modena project. This aims to equip the paediatric department with equipment to reduce the traumatic impact of radiotherapy on children.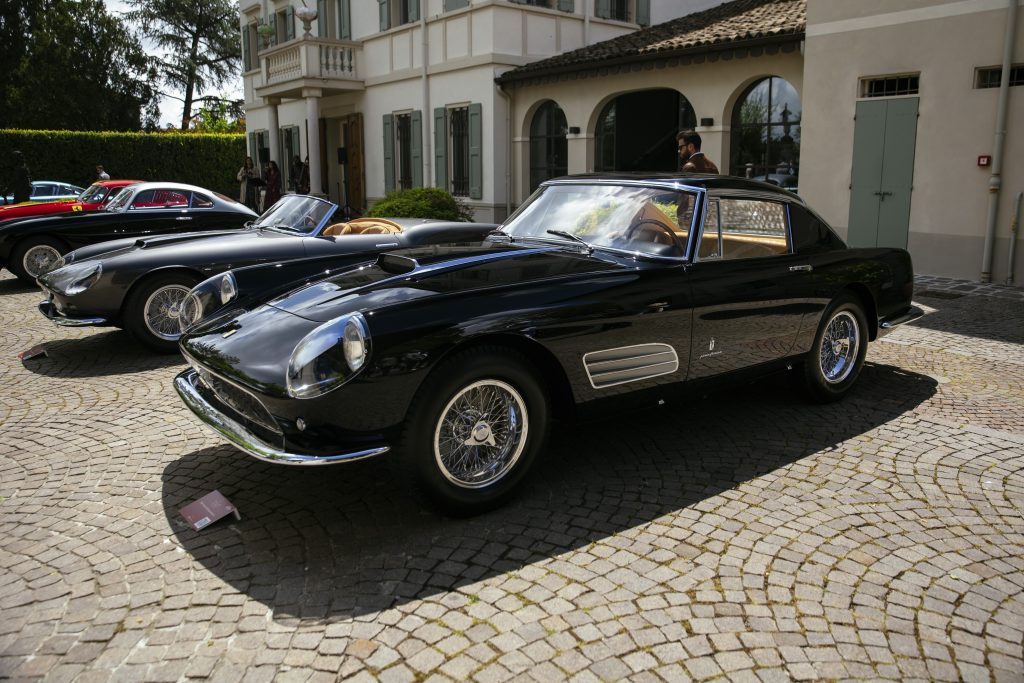 Best of Show Gran Turismo went to Kevin Cogan's 1959 410 Superamerica, chassis 1305. This was the 25th Superamerica built, and the fourth of 12 Series III cars, and features several special features such as competition-style covered headlamps and unique rear wings with one-off taillights. It's finished in Nero Tropicale over a Naturale leather, and was sold new to Switzerland before making its way to the US in 1970.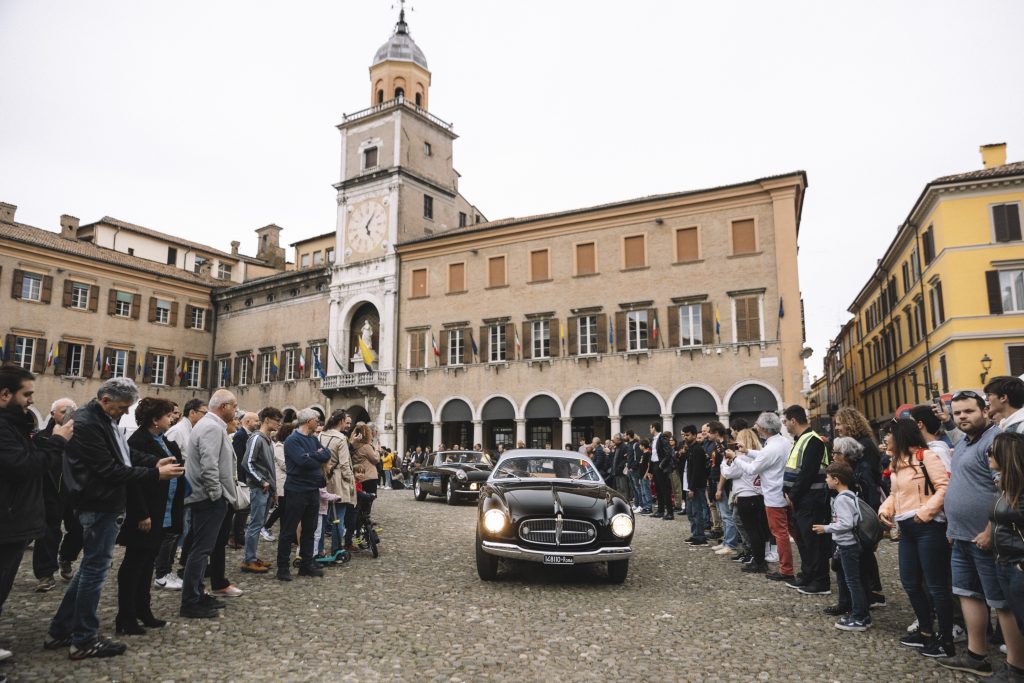 Best of Show Competizione went to a 1951 Ferrari 212 Export presented by Brian Ross. Chassis 0080 was fitted with a bespoke chassis to cope with an uprated 150bhp version of Gioachino Colombo's V12. It was put to good use: Vittorio Marzotto won the Targa Florio with the car, while the Taruffi-Chinetti team came first in the Carrera Panamericana.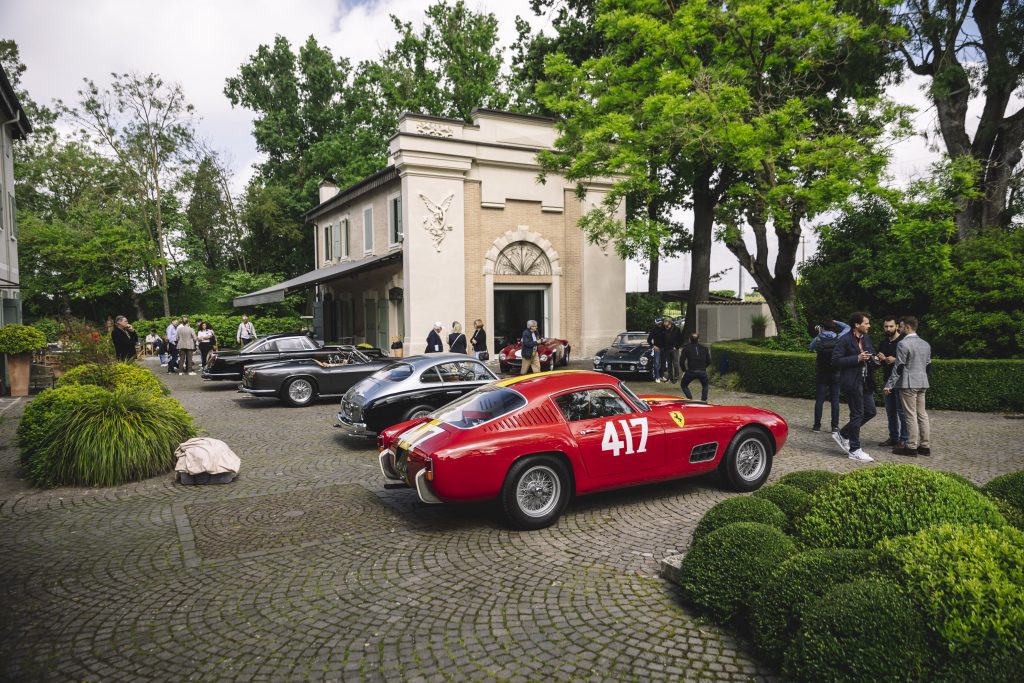 A 1957 250 Berlinetta Long Wheelbase (Tour de France) won Best of Show: Ferrari Classiche Certified Cars. Chassis 0677 was driven by Olivier Gendebien in period for Scuderia Ferrari, and later under privateer colours. It took class victory at the Mille Miglia in 1957, along with wins at Reims, the Giro di Sicilia and the GP Nuvolari for the Scuderia. Gendebien took ownership of August that year, and month later won the Tour de France outright alongside Lucien Bianchi. Over the next year, the car would notch up victories at the Coupe de Salon, Pau and Reims.
The full list of winners can be found below.
Best of Show Gran Turismo: 1959 Ferrari 410 Superamerica, chassis 1305 (Kevin Cogan).
Best of Show Competizione: 1951 Ferrari 212 Export, chassis 0080 (Brian Ross).
Best of Show Ferrari Classiche Certified Cars: 1957 Ferrari 250 Berlinetta Long Wheelbase (Tour de France), chassis 0677 (Private Collector).
Twelve Cylinder Ferrari Award: 2011 Ferrari 599GTO (chassis 176433).
The Ferrari 250 Award: 1958 Ferrari 250 California (chassis 1057).
The Preservation Award: 1995 Ferrari 456GT (chassis 100589).
The Ferrari Research Award: 2009 Ferrari 599GTB Fiorano 2009 (chassis 166417).
The Ferrari Elegance Award: 1962 Ferrari 250 Berlinetta passo corto (chassis 3169).
The Ferrari 599 Award: 2011 Ferrari 599GTB 60 F1 Alonso (chassis 186586).
The Restoration Award: 1971 Ferrari 365GTB/4 (chassis 13389).
The Judges' Award: 1973 Ferrari 365GTB/4 (chassis 16425).
People's Choice Award: 1964 Ferrari 250GTL (chassis 5735).
Canossa Angels Award: 1990 Ferrari Testarossa (chassis 86643).
RM Sotheby's Award: 1951 Ferrari 212 Export (chassis 0080).
Cavallino Magazine Award: 1971 Ferrari 365GTB/4 (chassis 13389).
Bottura Award: RM Sotheby's 1967 Ferrari 365GTB Prototipo (chassis 10287).
Chairman Award: 2004 Ferrari Enzo 2004 (chassis 136076).