Words: Nathan Chadwick | Photos: Canossa Events
With more than 150 Maranello machines to savour, the Cavallino Classic Palm Beach didn't disappoint fervent Ferrari fans, with four days dedicated to the Prancing Horse.
It all began on Thursday, January 26, with a track day that saw Ferrari Challenge cars of several vintages take to the track with GT and racing Ferraris of varying shapes and sizes. Friday was a little more sedate, with the Cavallino Classic Tour d'Eleganza taking in the scenic A1A before a party under the stars at the Ocean Lawn at The Breakers hotel, where tour awards were handed out. There was also a chance to take in an seminar with IAC/PFA judges.
Saturday was all about the Classic Concorso d'Eleganza, with this year's special focus on cars that had competed at Le Mans in honour of the French endurance classic's 100th birthday. Aside from the prize giving – more details on the big winners below – there was also a gala dinner and a charity auction to benefit the Cavallino Foundation and the projects it supports.
The weekend came to an end with the Classic & Sports Sunday charity brunch, held at the Marjorie Merriweather Post mansion in old Palm Beach, the exclusive and private Mar-a-Lago Club. The public were invited to vote on their favourite cars, and get involved with a charity brunch in aid of the American Council of the Blind Scholarship Fund.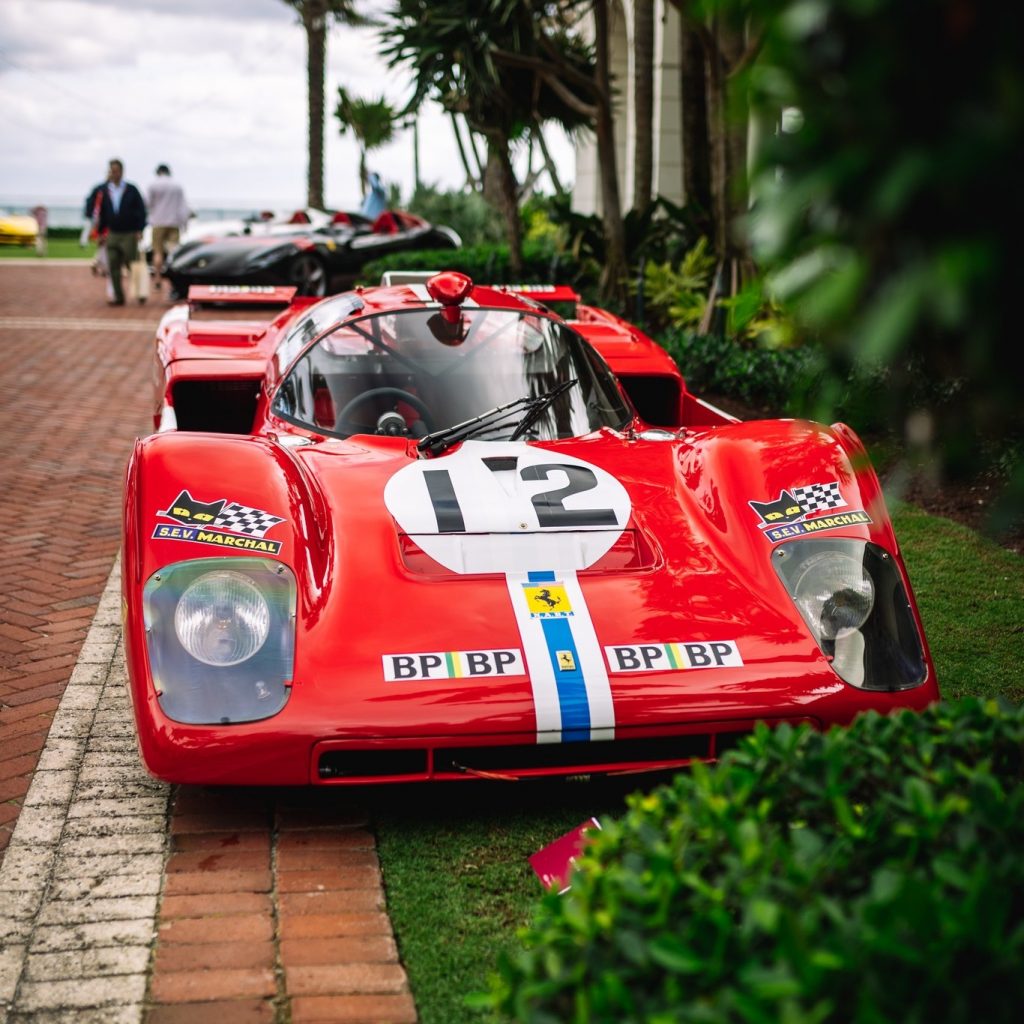 Best of Show Ferrari Classiche Certified went to a 1971 512 M, serial number 1020. It was originally built as a 512S in 1970, but didn't see any racing action that year. It was then modified to 512M specification and sold to the North American Racing Team (NART) in 1971. It would compete at Le Mans in 1971, with Sam Posey and Tony Adamowicz taking third place overall. It also has racing history that year – albeit a string of DNFs – at Sebring, Daytona and Watkins Glen, but it did notch up sixth place for Sam Posey in a Can Am racing at Watkins Glen. Luigi Chinetti Jr, Paul Newman, Milt Minter and Graham Hill would use the car for speed-record attempts at the Bonneville Salt Flats. It was retained by Chinetti until 1995, when it passed to its current owner.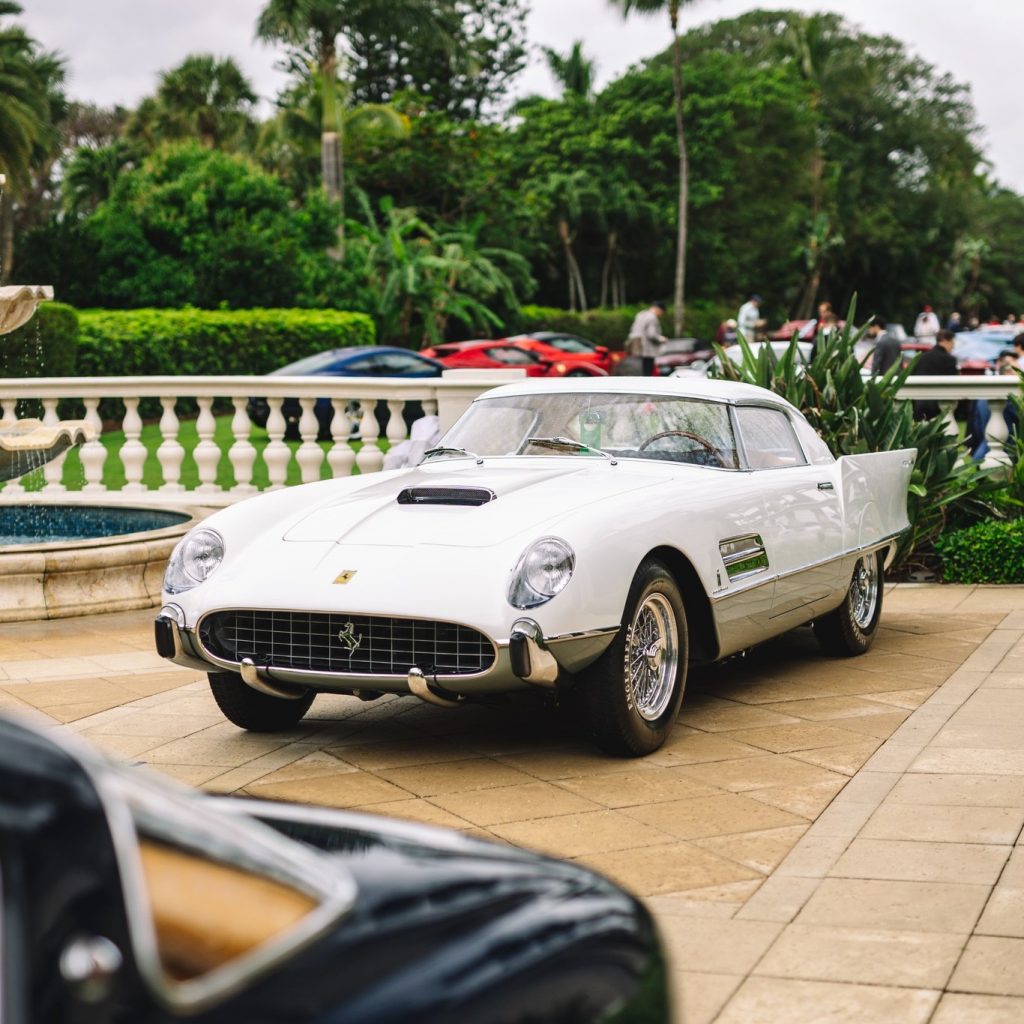 The winner of the Best In Show GT prize went to a 1951 410 Superamerica, serial number 0483SA. Although developed alongside the 340 America, the 410 Superamerica was based on the shorter-wheelbase 250GT chassis. Also known as the Superfast I to differentiate it from the later Superfast series cars, this particular car features raised tail fins and a unique, race-specification 4.9-litre Lamprey V12 with twin ignition and 24 spark plugs. While this series was designed primarily for the American market, this car was on show at the 1956 Paris Auto Salon before being sold stateside the same year. It's been a stalwart of several US collections ever since, and has appeared at Pebble Beach three times.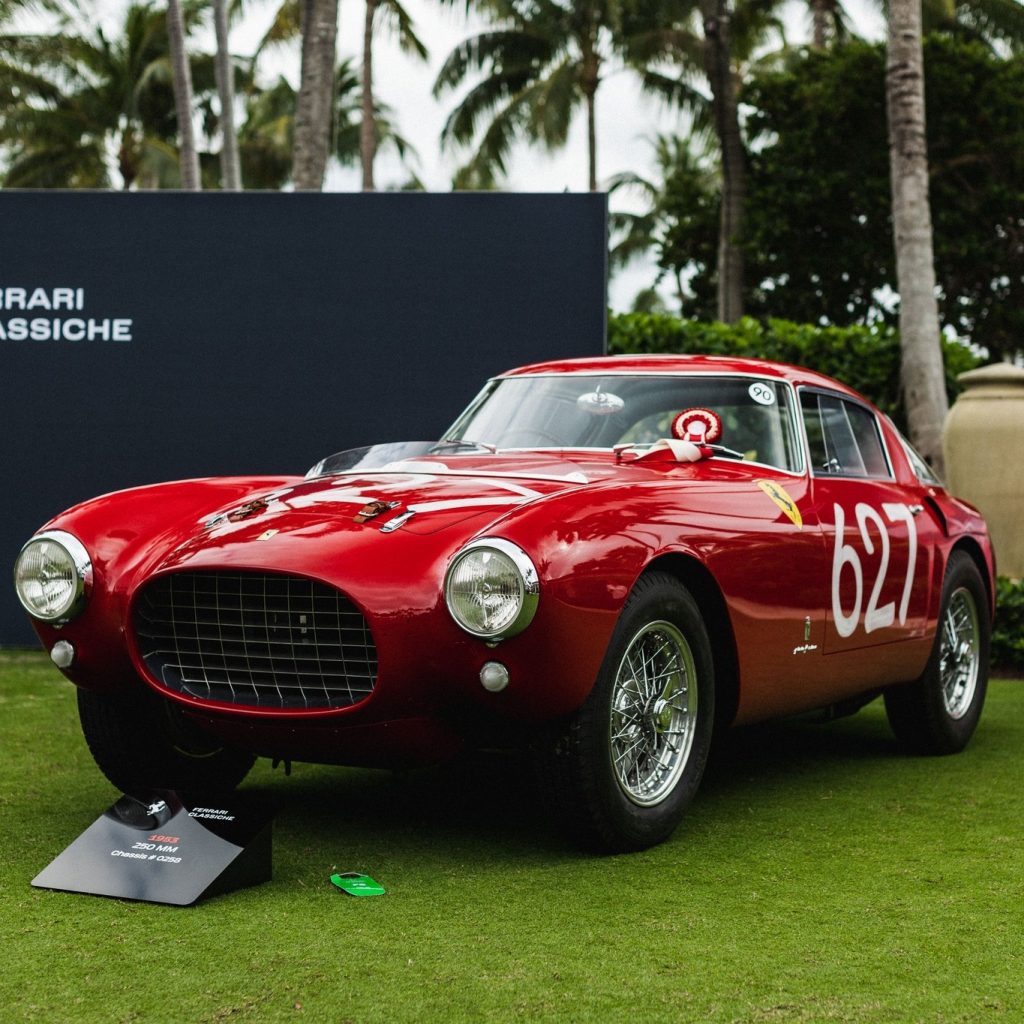 Finally, to the main event: Best in Show. The winner, a 1953 250MM, is one of 18 coupés designed and built by Pininfarina on the 94in wheelbase, and paired with a 2.9-litre, 240hp Colombo V12. Serial number 0256 was originally purchased by Count Bruno Sterzi, who wasted little time in embarking on a competition career with the car, starting with the 1956 Mille Miglia, alongside Giulio Rovelli. While that would end in a DNF, he'd pass the car to Luigi Villoresi who'd finish first at the GP dell' Autodromo Monza race. Driving duties were then passed to Franco Cornacchia for the rest of the summer, with entries at the Coppa d'Oro delle Dolomiti and the Pescara 12 Hours . In 1956 the car came to the US via Luigi Chinetti, who tasked Luigi Arents with racing at the Harewood Acres Grand Prix. Arents would later take stewardship of the car for the Nassau Speed Week, but would only compete in practice sessions. It returned to Chinetti in early 1957, and was sold in 1958. It reappeared in 1993, and has starred at the Mille Miglia and several Cavallino Classics via its two US-based owners in the meantime.
For more details on the Cavallino Classic, click here.