WORDS: NATHAN CHADWICK | PHOTOS: RM SOTHEBY'S
Chassis 3765 LM, the only Ferrari 250GTO/330LM ever to be campaigned by the factory, has been sold by RM Sotheby's in New York for a total of $51,705,000. Hammered away for $47m, the end result was some way short of the $60m estimate, but it was still the second most expensive car sold at auction and, RM Sotheby's believes, a record for a Ferrari at auction.
The next closest Ferrari auction price is the 250GTO sold by RM Sotheby's at Monterey in 2018 for $48,405,000. The highest auction price of all time is for the 1955 Mercedes-Benz 300 SLR Uhlenhaut coupé that sold for £115m ($142m) by RM Sotheby's at the Mercedes Museum in Stuttgart, Germany on May 5, 2023.
This means the first three in the top 50 auction prices of all time are held by RM Sotheby's, followed by more Ferraris from Bonhams and Artcurial. However, it's thought that another 250GTO, chassis 4153 GT featured in Magneto issue 17, sold privately for almost $80m in 2018.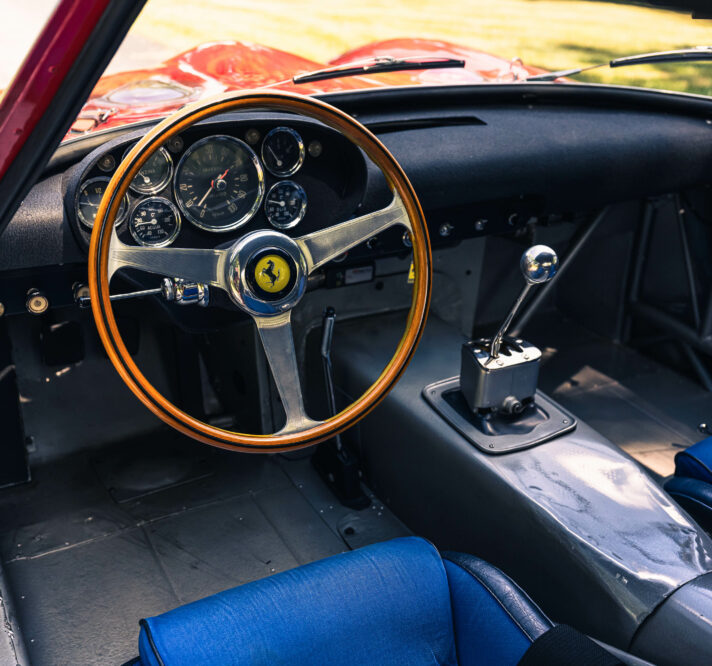 It was the second most expensive car sold at auction and, RM Sotheby's believes, a record for a Ferrari at auction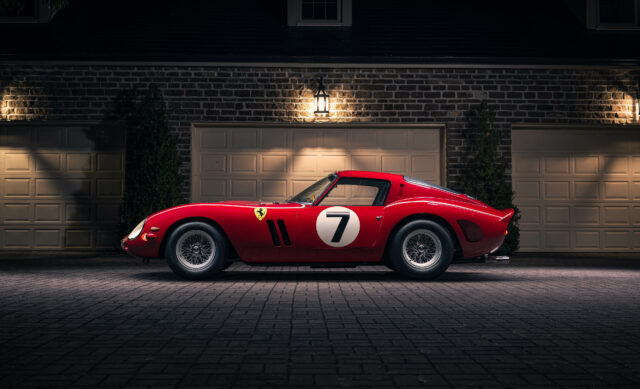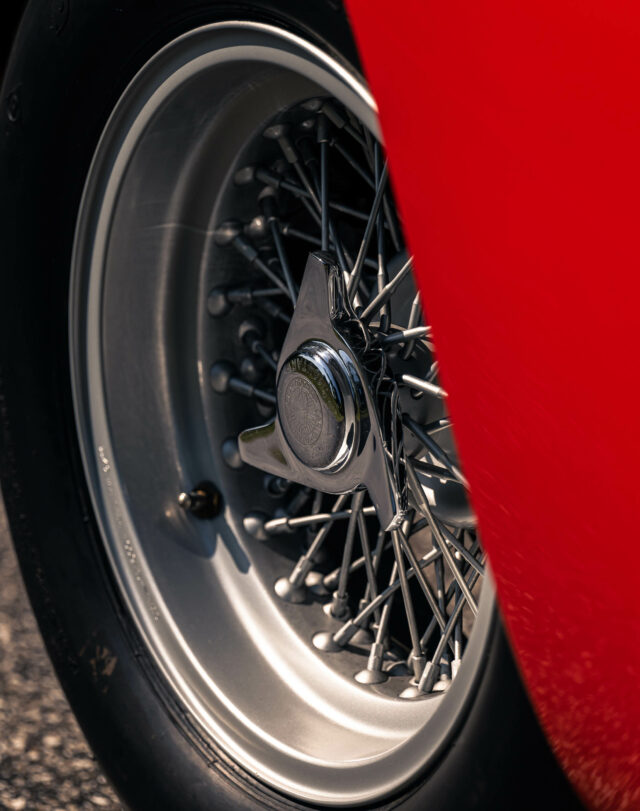 Chassis 3765, the ninth car built by date, was originally fitted with a 4.0-litre Lampredi engine with dry-sump lubrication, special camshafts and three carburettors. It is the 14th of 24 examples built with the Tipo 1962 bodywork, and was pressed into service for the Scuderia for the Nürburgring 1000km on May 27. With Mike Parkes and Willy Mairesse on driving duties, the car came home in second place. Following the race the three-carb engine was removed and replaced with a six Weber 42 DCN carburettor-fed engine with about 390bhp on tap, while the bodywork was altered slightly to accommodate the new engine and rectify some damage from the German event. The bonnet bulge was reshaped and the triple triangular cooling vents above the grille, which had been blanked off for the car's trip to Germany, were opened up again for its next task: Le Mans.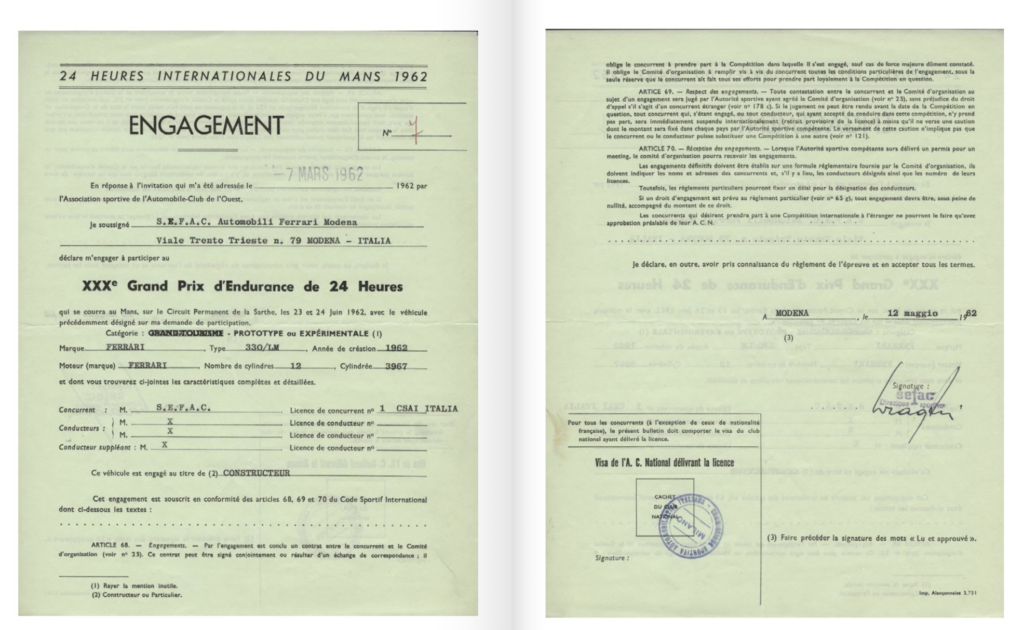 One of four factory cars entered into Le Mans by SEFAC, it was the only 250GTO to run under the company's banner, yet it was up against four privateer 250GTOs. After qualifying fourth in class Parkes would start the race, and in the early pursuit of Graham Hill's Aston Martin the Englishman beached it at Mulsanne Corner. It took 30 minutes to be dug out, and it then went back to the pits to be fixed. When co-driver Lorenzo Bandini rejoined the field they were well down the numbers, but over the next five hours the duo got back up to 42nd place. Just before the sixth hour and 56 laps in, however, the engine overheated and the race was over.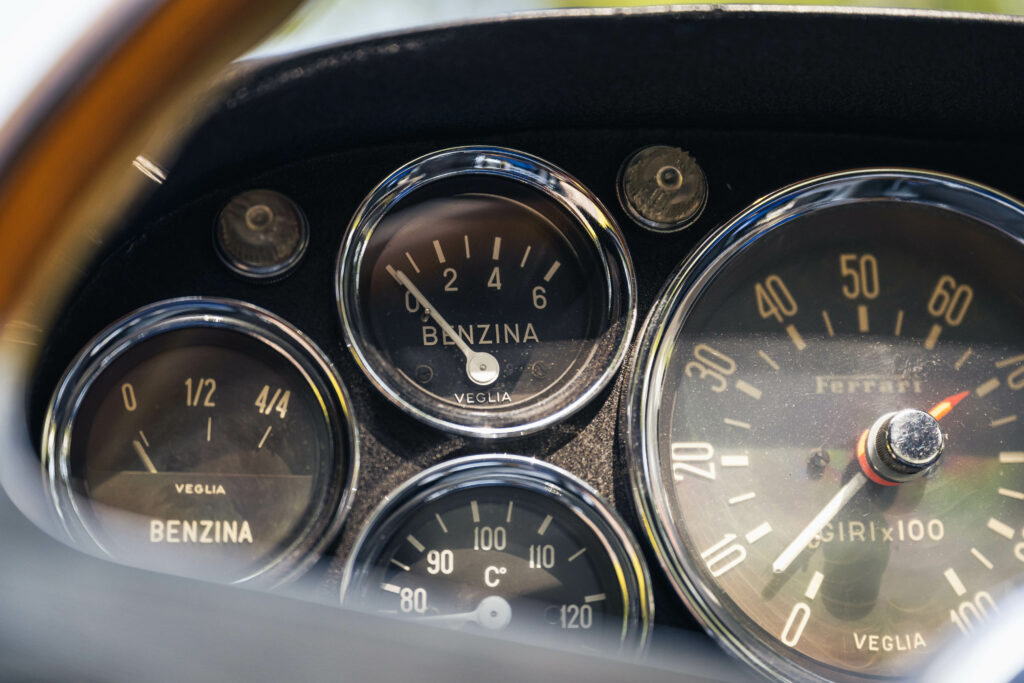 Trieste resident Pietro Ferraro bought the car in November 1965; Maranello fitted the Ferrari with a new 3.0-litre engine originally used as a developmental unit for chassis number 0796 when that car was changed from a 246 Dino racing machine into an early development car for the 250 P; it is this motor that's currently in the 250GTO. After being fitted with a five-speed gearbox spec, it was tested by John Surtees. Ferraro competed with the car in 1964's Trieste-Opicina Hillclimb, finishing fifth, and would then sell it to Ferdinando Latteri of Palermo, Sicily.
After a DNF at the Targa Florio in May 1965, there were three overall wins, two second-overall finishes (both class wins), and one third in class in the 1965 Sicilian Hillclimb Championship. Latteri would notch up one more class win in 1966, before selling the car back to Ferrari in 1967. After being repainted yellow it was sold to California resident Mario Tosi. A year later it was sold again, this time to Jack Reuter of St Louis, Missouri, who'd keep the car until 1974.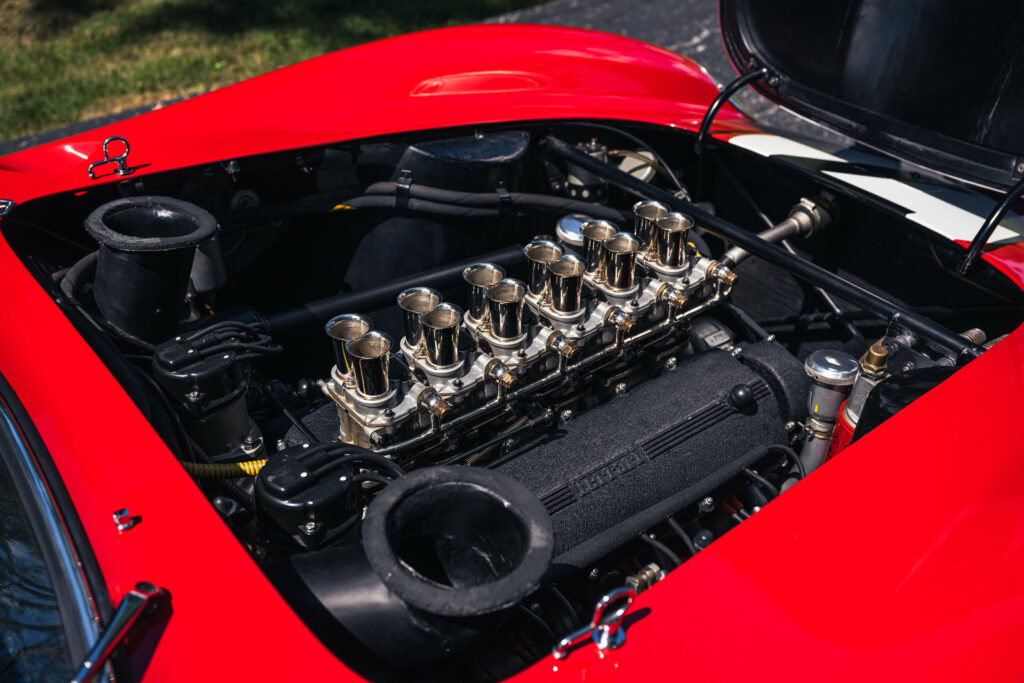 Its next owner was the manager of the American Motors Corp engine design team and chairman of the Ferrari Club of America, Fred Leydorf of Birmingham, Michigan. He would keep the car for the next 11 years, before selling it to the latest vendor. It had a full restoration by Shelton Ferrari in Fort Lauderdale, Florida and then entered the concours circuit, winning several class awards and a Best of Show at the Amelia Island Concours d'Elegance in 2011.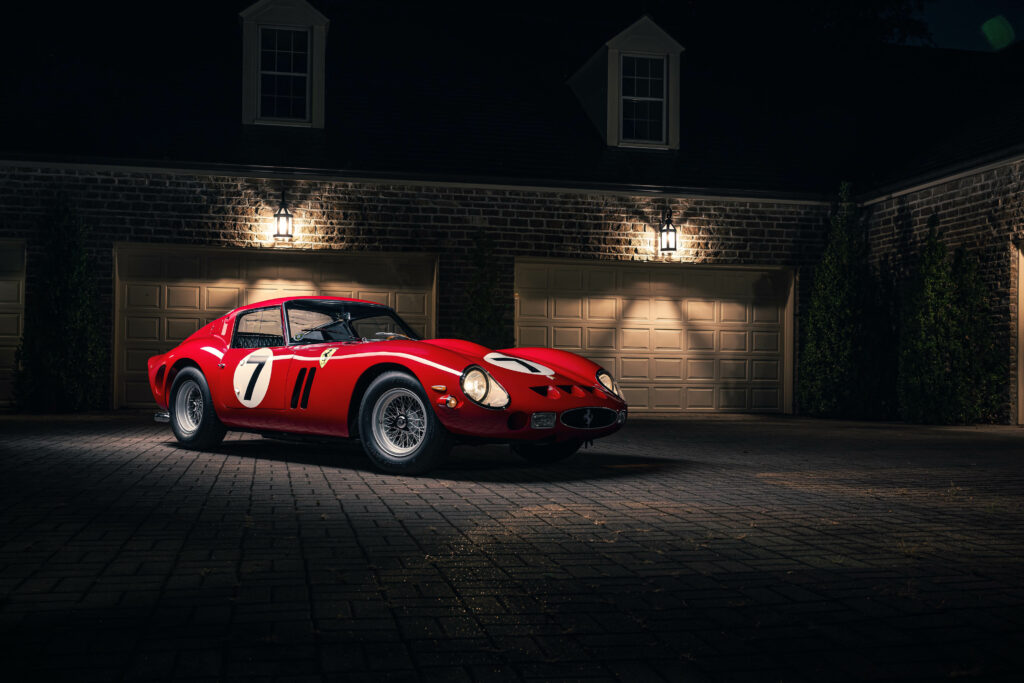 Why didn't it fetch closer to its $60m estimate? Probably partly because of its slightly complicated history, with the replacement engines and bodywork modifications. Though these were all perfectly legitimate factory upgrades, sometimes buyers avoid anything that might need explanation, preferring more straightforward histories. But there's no getting away from the importance of this GTO as a Scuderia car – so it might just be that the estimate was over-optimistic in the current slightly flatter, more sensible market.
You can view the top 50 highest auction prices of all time here.