WORDS: NATHAN CHADWICK | PHOTOS: MASERATI
Maserati appears to be going through a renaissance. Its new batch of cars are being warmly received and, with the MC20 GT2 and MCXtrema models on the way, the momentum looks set to continue.
However, for a marque with such a heritage – and one on which the brand leans heavily – the support for classic models has, in the past, been seen as somewhat lacking, with several parts for cars as young as 20 years old no longer available (NLA). However, things are changing – as previously reported, Maserati Classiche is offering certification services for cars up to 20 years old, with pledges to improve parts support. In addition, the launch of the Maserati Tridente app has seen classic car experiences included as part of the higher-tier membership benefits. We spoke to Cristiano Bolzoni, Maserati Classiche manager, Davide Kluzer, product communication manager and Alessandro Farini, heading up the Tridente app, to see what the latest news is.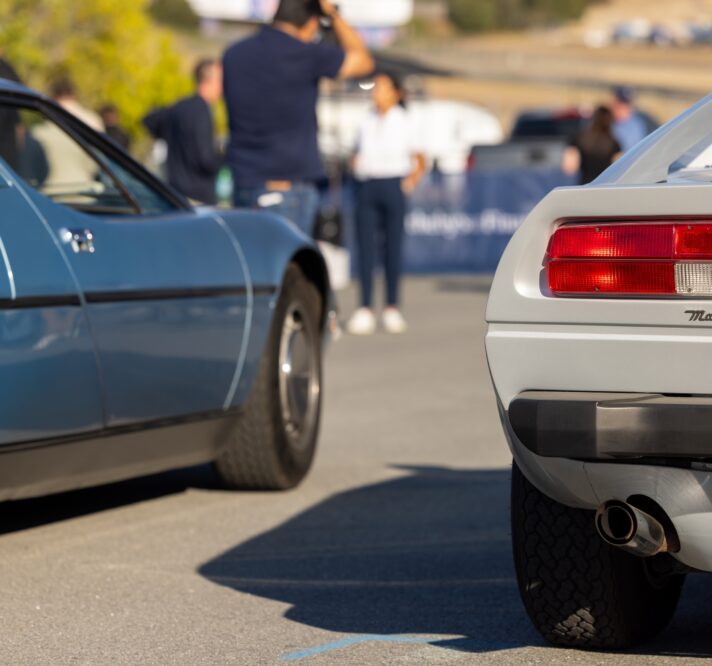 We want to be strictly connected to the future. Planning for the future is always something special, but considering our past, this is very important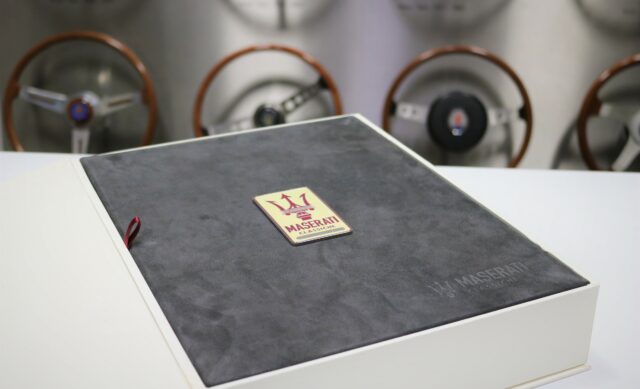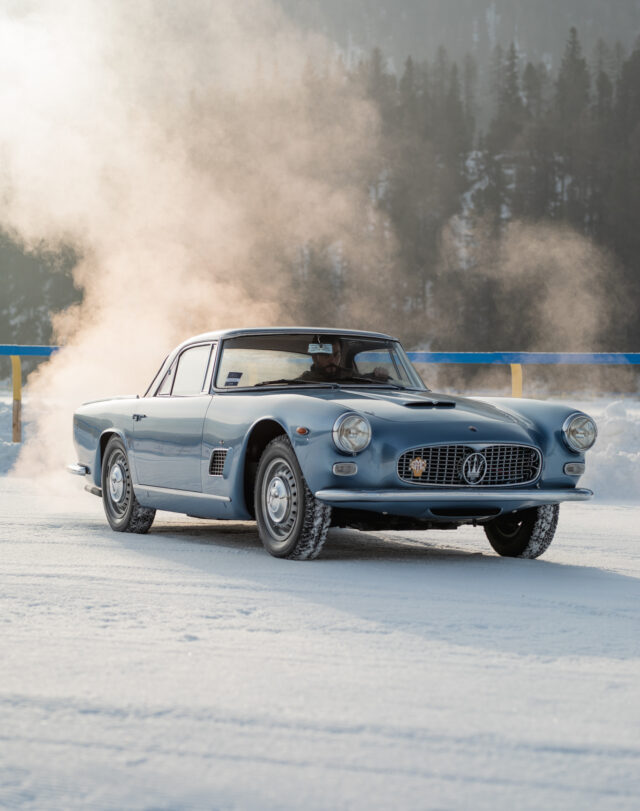 "Maserati Classiche was born with a specific purpose not just to be about a pure classic environment, and the management of old cars," says Cristiano Bolzoni. "No – we want to develop things that take care of our past, our heritage and be the reference of what classic Maseratis represent in the world. But we want to be strictly connected to the future. Planning for the future is always something special, but considering our past, this is very important for me."
Cristiano explains that the Maserati Classiche department is supported by three pillars, the first being certification of authenticity. "This represents our business card, to be connected to our customers," he says. "The second pillar is related to classic parts and components. For the first time, Maserati is officially providing these items to the customer."
That process started two years ago, and so far nearly 200 parts codes have been processed – but Cristiano concedes that more needs to be done. "This is nothing – but considering we started less than two years ago, that is a big result, considering that when we started there was nothing," he says.
The priority, he explains, is the items that are simply no longer available anywhere, rather than competing with items already produced elsewhere. "We don't want to be in competition with other suppliers – we want to concentrate on specific components that are no longer available. Such components that no one is reproducing, and without which you cannot drive the car, such as the windscreen or other critical engine or safety components."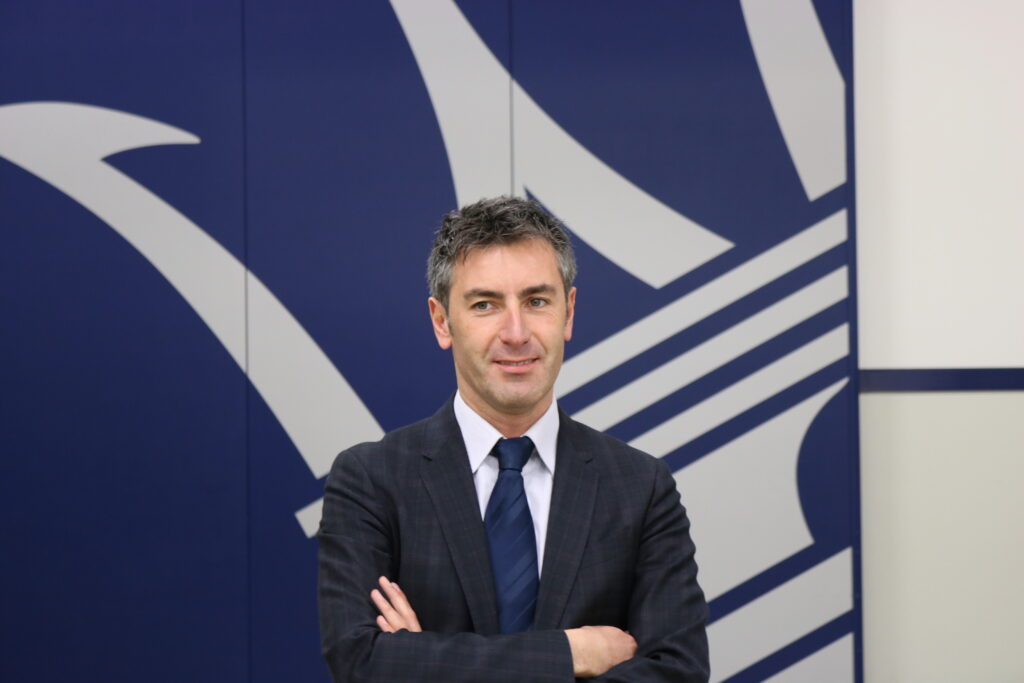 Online enthusiasts have been particularly vocal about the time it has taken for parts to come on stream; Cristiano (pictured above) empathises but wanted to underline the scale of the challenge the Classiche department faces. "It's huge work," he admits. "It's very difficult because it's challenging to have a relationship with a supplier when there were only ever 1000 cars, and they were built 20, 30 or 60 years ago. In some cases we're lucky because the same companies that supplied Maserati at the time are still in existence; we can work with them as a new re-order."
However, not everything is that simple. "When we find something that is not available on not just the car, but the model family, the first stage is to verify if the archive drawing is available," explains Cristiano. "Then we work with the University of Modena to reverse engineer the drawing into a 3D rendering."
That's just the start – the part has to travel through purchasing, engineering (to see whether it's still legal or reproducible with new technology), parts and service (who'll stock the components), purchasing and then finding the supplier. "It's a very complicated adventure, and you have to prioritise," he says. "It's particularly problematic with plastic parts – the customer might see them as cheap parts, but they're very expensive to produce. Sometimes the customer complains, but when I explain the details that I have to follow, they tend to understand."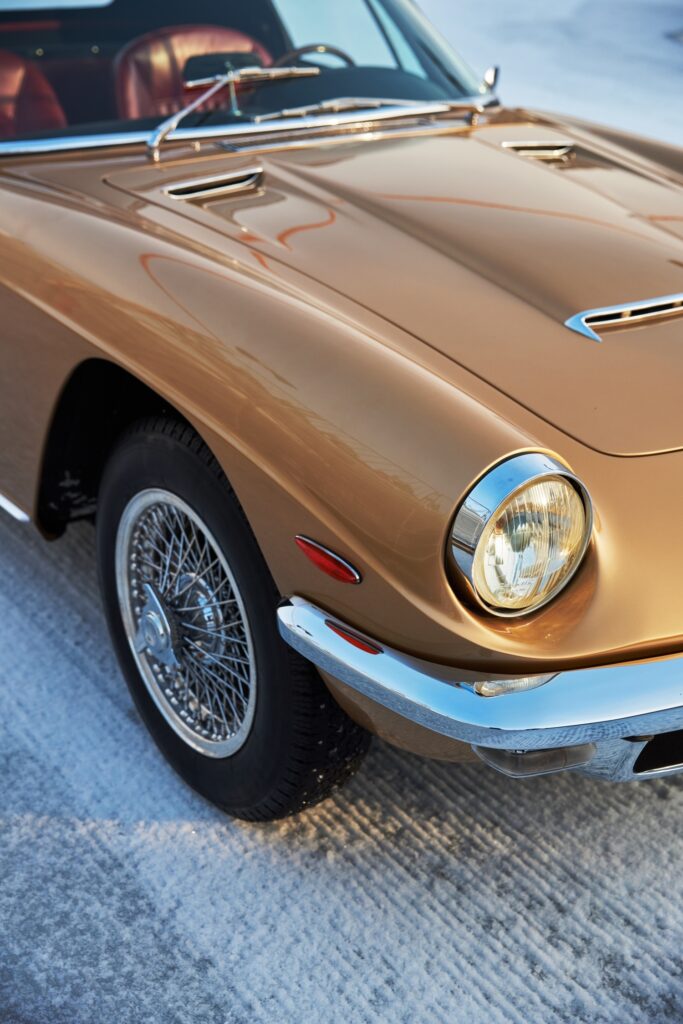 Several products are in development, and given homologation rules, they have to be as close to the original specification as possible. "We simply can't use polycarbonate for headlamps, for example," Cristiano says. This brings challenges with economies of scale – most Maserati models pre-2002 did not sell in greater quantities than 2000 per year. In most cases, total production of some models was a quarter of that, or less.
Certification throws up some particular challenges with regards to NLA parts – what happens when left with no option, a non-original substitute part has to be used? "Consider that when we are certifying a car, we are following a standard that is composed of 300 checks per car," Cristiano says. "There is of course a standard that has to be matched to a specific car – a type of brake disc, whether the car is fuel injected or uses a carburettor, that kind of thing. At the end, we have a crystal-clear picture of the car with all the details related to that chassis number. Of course, there may be some components that are not original because they're not available because the car is 60 years old, or because for safety reasons a part had to be deputised."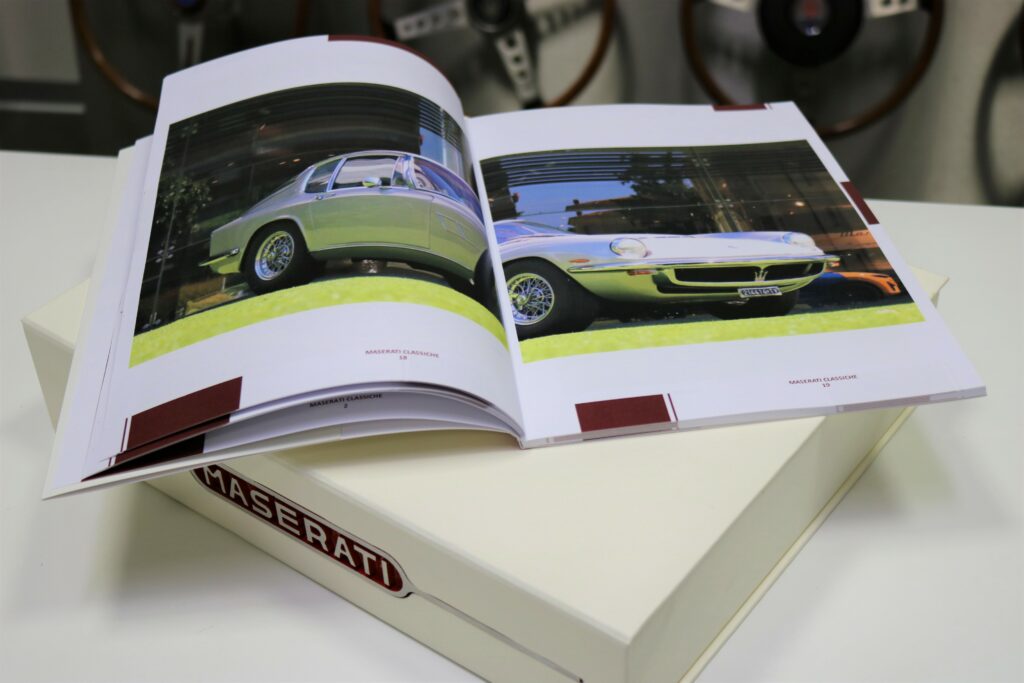 Cristiano understands that some things just aren't available – however, certification is focused on the absolute fundamentals and less important elements do not stop the car being certified. "If the deputised parts are not important for the authenticity of the overall car, we can understand," Cristiano says, taking the Koni adjustable dampers fitted to late 1980s and 1990s Maseratis as an example. "If the exterior parts of the damper are absolutely the same as when new, but the internal parts are improved, that's absolutely okay – technology changes," he says. "What is important is to verify that the dampers align with what was developed by Maserati, and delivered by Maserati."
Expanding the geographical reach of the certification programme is also on the cards; at the moment the process can only be done in Modena, Italy. "Next year (2024) we will launch two classic service points in the US, and another in Japan; we're working on one in the UK, too," Cristiano says. "We want to avoid allowing dealers to be [in charge of] certifications, however – we want to be different from our competitors in other brands."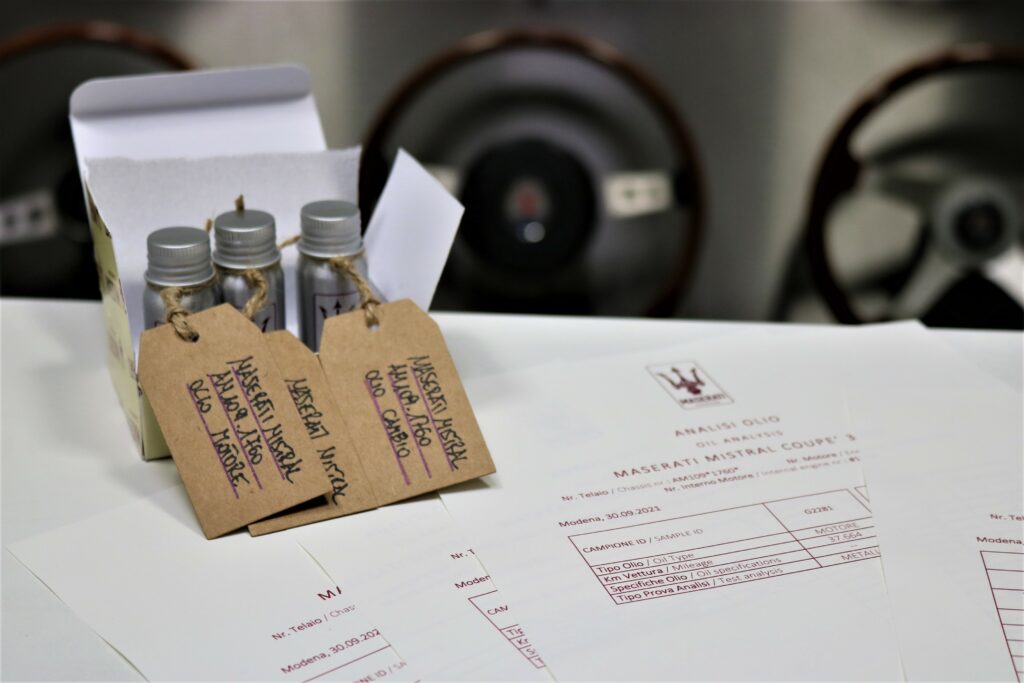 Ghibli and Mistral owners have made up the bulk of certification requests so far, but Classiche's remit is much wider. "We are open to all Maseratis, starting from 1926 until 20 years ago, and it is the cars from 50 or 60 years ago that have been most popular," says Cristiano. "However, in our first two years we've certified only 60 cars, which is nothing when you consider Porsche certifies 500 cars every year – that's amazing. However, we have different purposes and methodologies, which means that the meaning of certification is different. FCA Heritage has certified 70 cars in a year; we have a lot of potential."
The increase in popularity of the De Tomaso-era cars, such as the Biturbo and its variants, has been noted by the Classiche department, however. It's an era that's divisive for Maserati enthusiasts, and historically it's a time that's been glossed over by the firm itself. However, Cristiano is a fan of that era of car, and is adamant the approach is the same for a 1990s Ghibli as it is a '60s one. "I really love that period of cars, because when I was young I was passionate about Maserati and that was the product," he chuckles. "I know there were good and bad things [about that era of cars], but it's part of our story and I'm very happy to support the customers and the cars. There is a specific plan within certification with regards to pricing to involve more Youngtimer era cars in the certification of authenticity programme."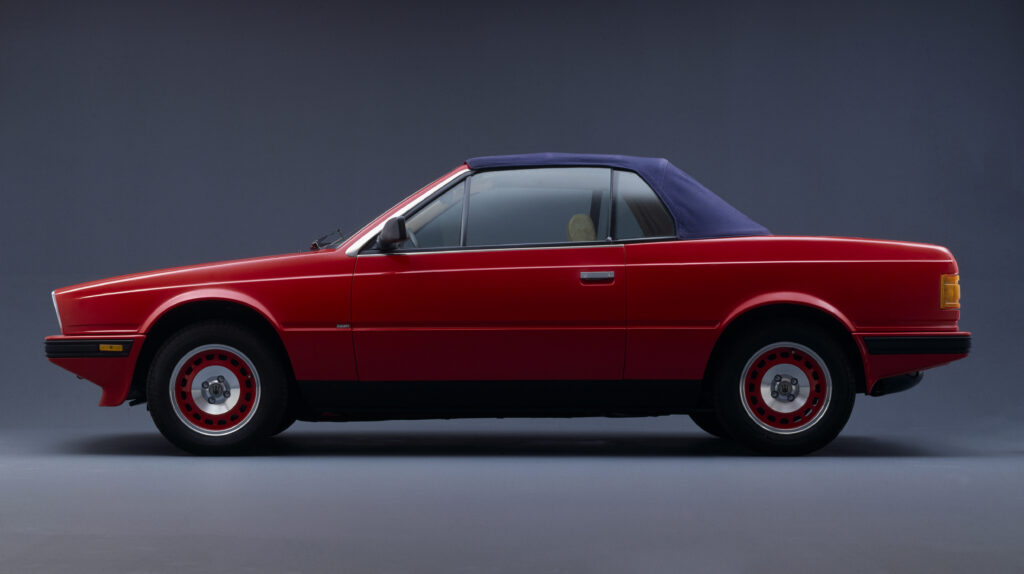 Classiche's third pillar is restoration, something that Maserati is not taking in-house. "I think it right for Maserati to evaluate what is around us in Motor Valley, because there are some very, very knowledgeable people in the area around the factory who are able to do that, so why not involve them?" Cristiano says.
Instead, he sees Maserati Classiche providing different types of assistance for any would-be restorer. "The first is the basic assistance any customer needs to be sure that the restoration is going well – the colour, the accessories, how the car was delivered new, and so on," he explains. "The second step is related to being sure that the components installed on the car are authentic and match up to the original drawings we have at Maserati."
The third part is helping customers with parts supply, even if individual parts are no longer available. "If the customer wants to rebuild or reconstruct the components, we can assist them," Cristiano says. "Another option would be to provide a full restoration of the powertrain at Maserati Classiche, while for the body and chassis we can go to an official supplier. We have another supplier for the wiring system… essentially, we would be the manager of the process and at the end provide a certification of the restoration."
Counterparts within other parts of the Stellantis empire, such as Alfa Romeo, are putting money behind maintaining newer classics. While some Maseratis share parts with Alfa Romeos and Fiats, there may be benefits here, but the Trident isn't directly involved in this process. "There is a huge knowledge on classics overall within the Stellantis group – we take benefits from each other," Davide Kluzer says.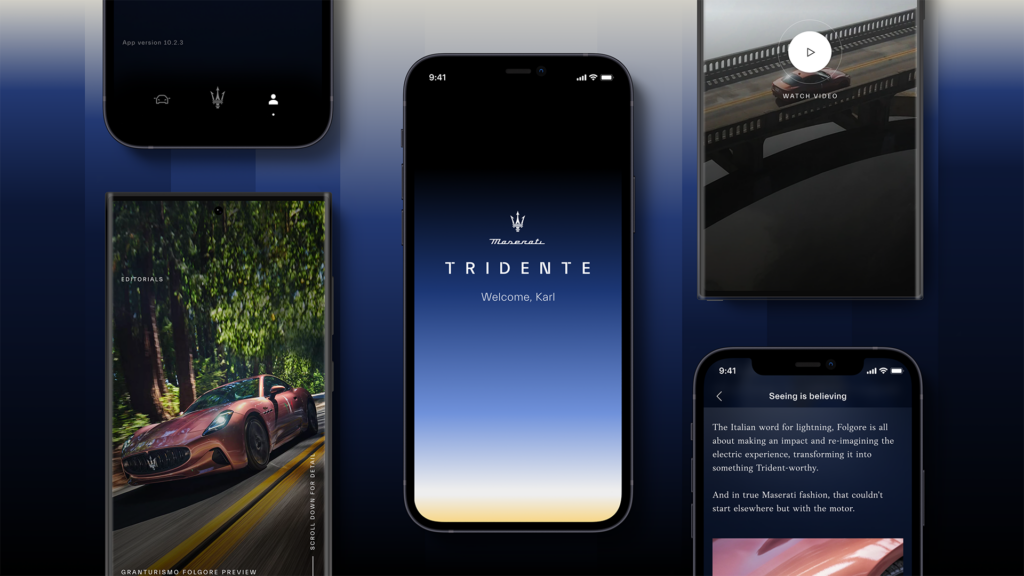 Benefits of a different kind are a key part of Maserati's approach to enthusiasts. The Tridente app has promised a range of VIP activities, with the brand's heritage a key part of it all. The programme was launched for the American market at Monterey Car Week in 2023. According to Alessandro Farini, who heads up CRM at Maserati, although the project was launched in June, Maserati has been working on it for a year, since the public announcement of the new GranTurismo. "We delved into the very idea of car culture, of a community, of people who would like to come together and share their passion for cars, Maserati and a GranTurismo lifestyle," he explains. "There's an element of passion around the heritage of Maserati and beyond the brand itself, such as cars and coffee events."
Alessandro says there are various pillars to what the app represents. "We have editorial storytelling, Maserati exclusives, cultural experiences and curated drives – you can see what we can do with classic cars in each of these areas," Alessandro says.
Maserati House, the pop-up centre for the brand at Pebble Beach, provided the kind of experiences the upper tiers of app membership offers – the public unveiling of the limited-production Xtrema. "Not only did customers get to meet the head of design, engineers and so on, but they also got to see behind the scenes," Alessandro explains. "The rest of the community around the world could be part of that moment, and have exclusive access to our stories. Every market, every dealer will have the chance to bring people on board to Tridente."
The classic car experience can be wrapped into a broader experience. "We would like to offer a passenger-seat experience as part of a curated drive and lifestyle experience, in the UK as well as in North America and Italy," he says. "You will be able to experience beautiful landscapes and roads with a car from the current range, and then maybe the last part of your journey could be in a classic car."
The app, which has now been downloaded by 50,000 users, will also allow virtual tours of Maserati's headquarters for those unable to make it to Modena. As such, Alessandro doesn't see this as a loyalty scheme. "It's designed to be a customer journey that brings people into Maserati, and then there's a flywheel effect helped by our heritage, helped by our classics, that gets people closer to the brand, feel the emotions."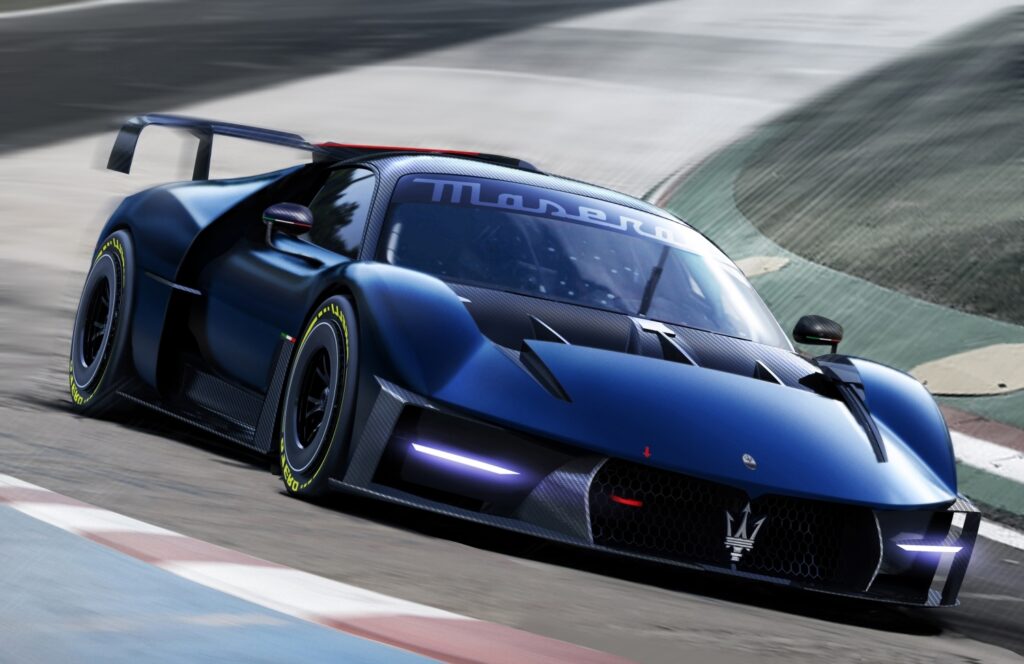 The app will also be a key part of displaying exclusive cars to the Tridente audience first. Maserati last week announced the MC20 Notte special edition, but there could be more on the way. The MC20 is also forming the basis of Alfa Romeo's new 33, while other manufacturers as Jaguar and Aston Martin are building Continuation models – is this something Maserati Classiche has in mind?
It's something that Maserati has evaluated, Cristiano admits, including even EV conversions. However, restomods and Continuations are not something Cristiano is a fan of. "I'm sure if it's made by Maserati, there would be collectors and customers, but speaking for myself, and not as Maserati Classiche manager, when you develop a restomod you have to 'kill' an existing car – and as a passionate person I absolutely want to avoid that," he says.
Instead, Maserati is focusing on the MC20 GT2 racing car and track-only MCXtrema (above), which we've covered previously. However, Davide was enigmatic when pressed on whether we could expect further developments from the MC20 project, such as a '911 GT3'-style MC20 to sit between the standard car and the MCXtrema. "We have the coupé, the Cielo, the GT2 and the MCXtrema; in the future there are a number of ideas," he says. "The concept of the car was to be internal combustion and EV, so it's very agile in terms of ideas – be ready to see something new."
More details on the app can be found here.