WORDS: PETER STEVENS | PHOTOS: AUTHOR, JOEL SALIBA AND JAMES NICHOLLS
Early May in Malta can be windy and even a little damp, but later in the month the sky clears and you can take breakfast, lunch and dinner outdoors. For northern Europeans, it is heaven. With the country's population of only around 500,000, it is hard to believe that John Saliba and his brother Joel can come up with new treasures for the Valletta Concours every year; the former says that out of 315,000 cars registered, there are probably only around 13,000 older or classic cars on the islands of Malta and Gozo.
When I travelled with race teams to events throughout Europe, Japan and the Americas back in the day, I hated the gruelling programme of airport–hotel–track–hotel–track–airport; it almost felt rude to use a fascinating location purely for our own purpose. I always tried to either arrive a few days earlier or stay a few days longer to discover a bit more about where I was. I have the same feeling when judging at a concours event – and nowhere is more rewarding to spend a little time than the southern Mediterranean island of Malta, and particularly the small, historic capital city of Valletta.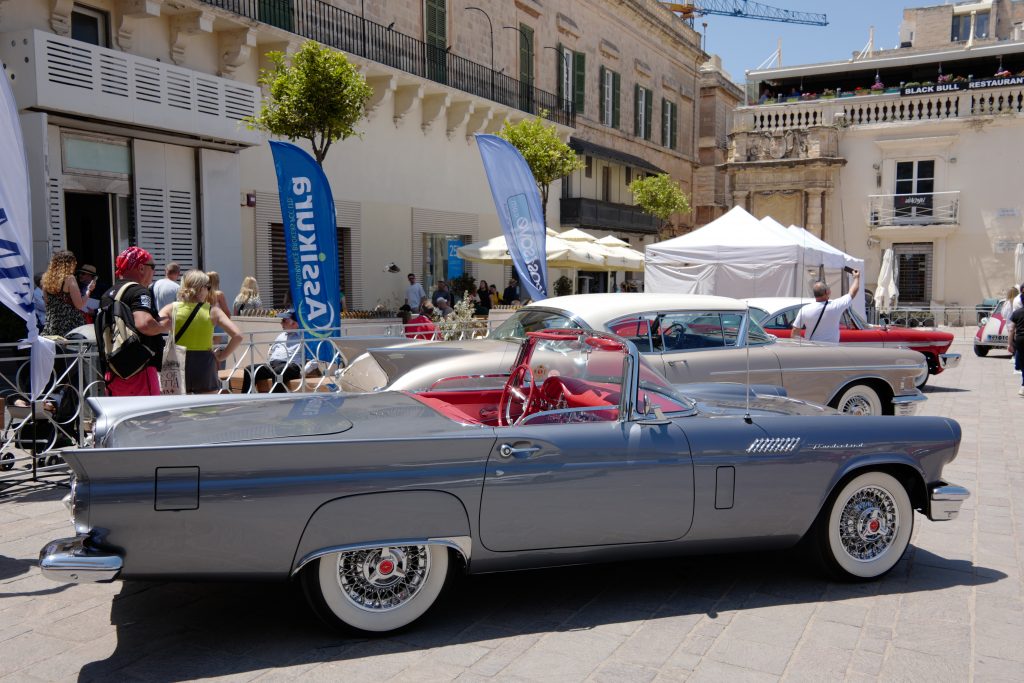 Every year there is more to discover; if I sound like a travel agent, read that as enthusiasm. The thing that immediately strikes a visitor is the colour of the limestone buildings. When this rock is first quarried, it is usually a very pale cream, but exposure to sunlight darkens the stone into a rich, warm, honey colour.
In Malta there seems to be an innate ability to combine these colours with soft-pastel painted-wood details. Whether it's chance or good taste, the cars on display at the Valletta Concours usually complement this colour palette, and the resulting reflections on bonnets and bodies are always a delight.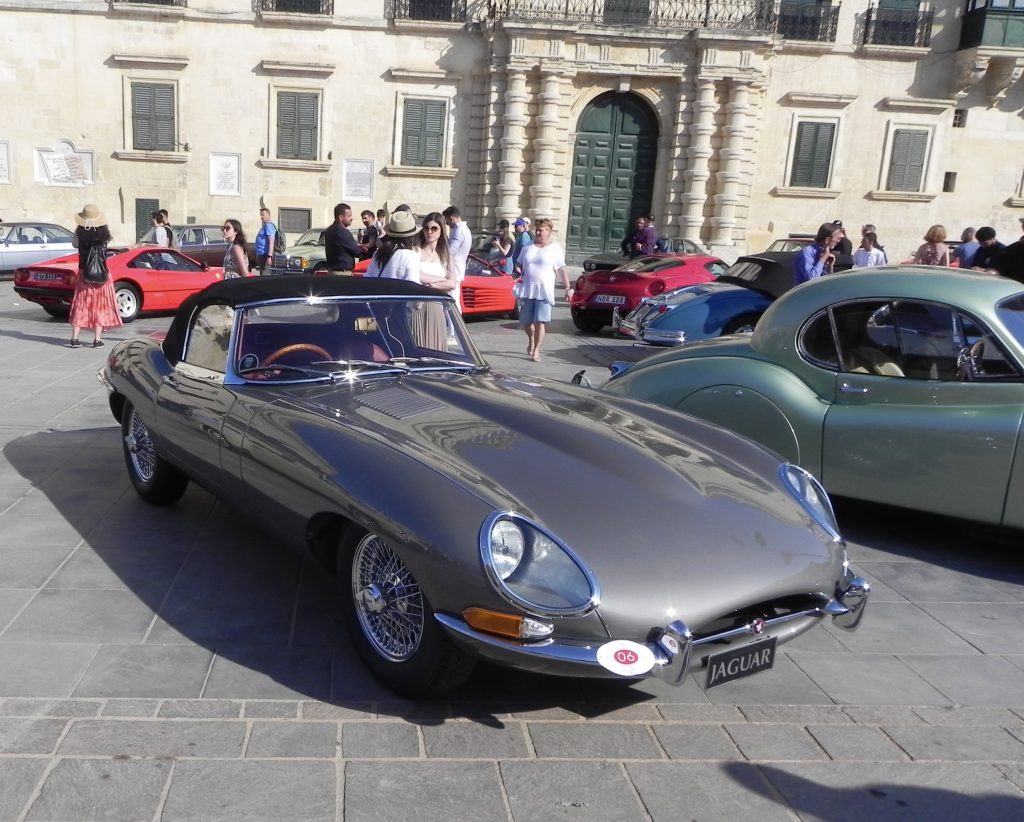 For the 2023 concours, on Sunday May 28, there was a new experimental judging system in which judges were deemed to have certain expertise in particular areas. Author Phillip Porter along with Michael Quinn – grandson of Jaguar founder Sir William Lyons – were, not surprisingly, to judge everything Jaguar related regardless of class.
Valentina Croce (who was introduced to Morris dancing after wine had been taken) and Toni Cobucci judged anything Italian. My good friend and Malta resident Mark Grenside and I had a broad brief: Fiat 500s, American cars, tuned BMWs and modern supercars, which was confusing for some of the entrants but highly entertaining for us.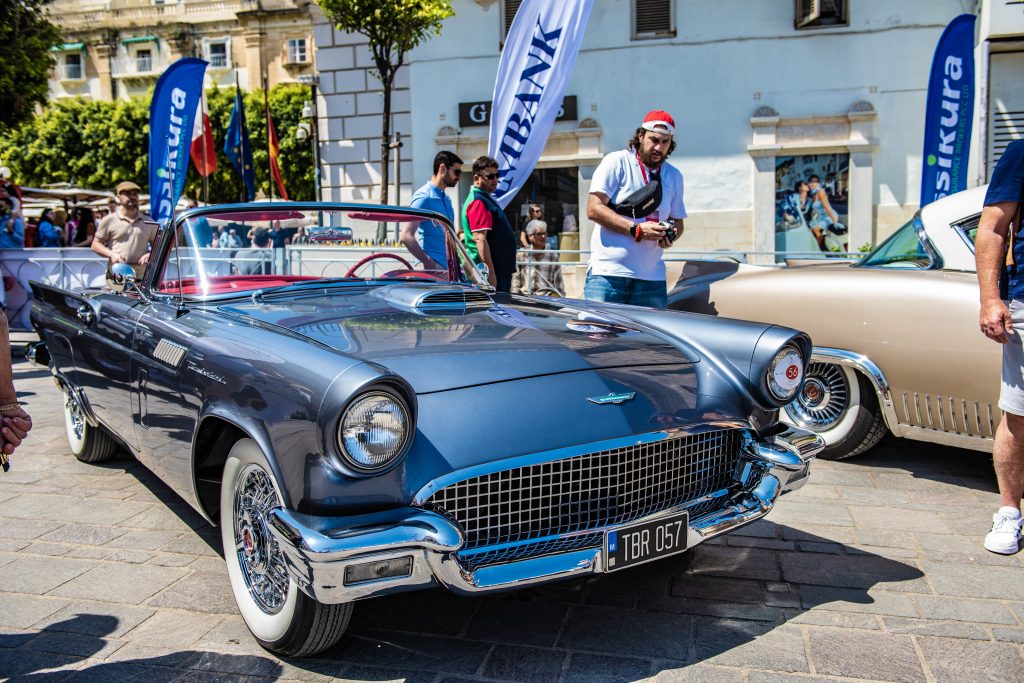 When Mark and I closely examined the spectacular 1957 Ford Thunderbird, I admitted that I'd never had too much time for what I had always considered to be a car for posing rather than driving. But the build quality, refined detailing and charm that this beautifully restored roadster exuded made me change my mind. I loved it!
On being asked to lower the soft-top, owner Joseph Grech and his wife performed an elegant ballet to lower, fold and stow away the roof in perfect harmony. It was our winner of the American class, despite the very close competition from a Plymouth Belvedere Coupe and a Cadillac Eldorado Seville.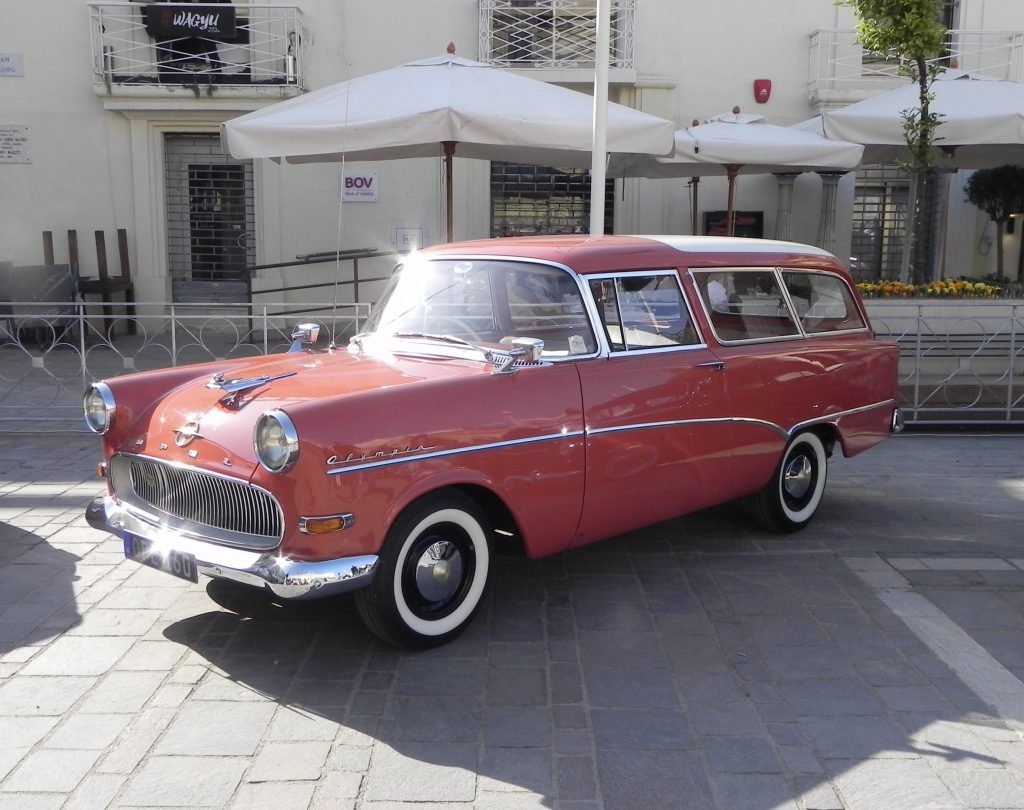 There were some outliers that caught my eye, but maybe not that of those judging them: a 1960 Opel Record Estate in faded salmon pink and cream that just needed a vintage surfboard on the roof, a 1933 Austin Seven-based BMW Dixie AM4 and a 1992 Opel Lotus Omega (one I designed earlier while at Lotus).
Judging two almost-new Aston Martins – a 2017 DB11 and a 2022 Vantage F1 – required either a scorecard of straight tens or a tight-fitting 'ruthless bastard' cap, where every detail is considered on its own merits.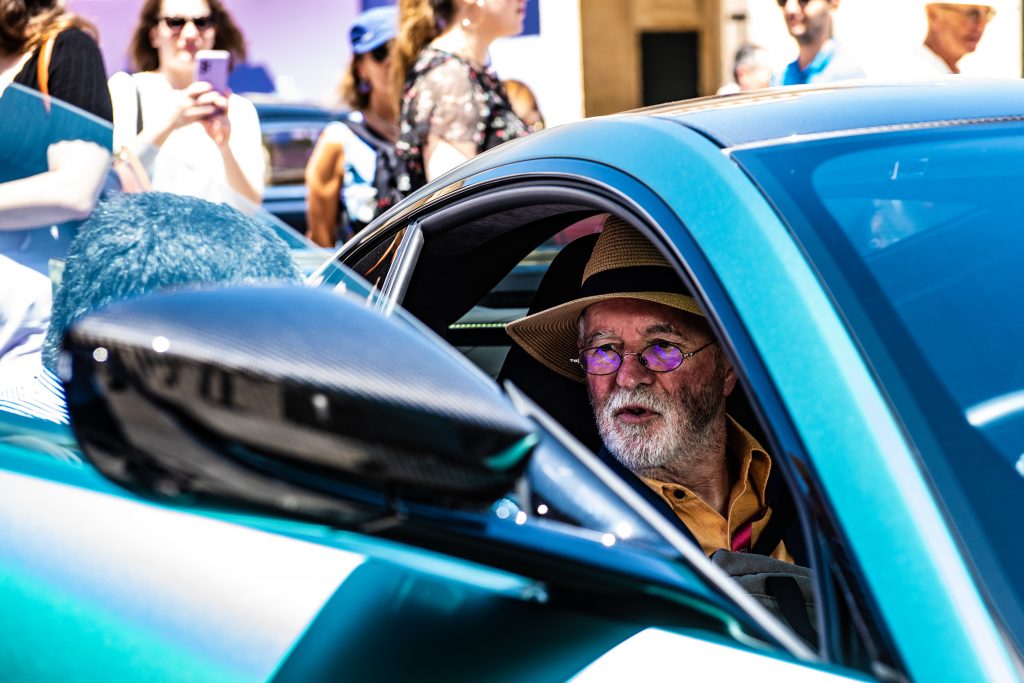 The boot or trunk hinges of both appeared to be straight from a John Deere catalogue, and some of the panel fit and alignment of the DB11 were not of show quality. And my constant observation that carbonfibre is an engineering material and not a decorative finish was clearly unheeded by the stylists of the Vantage F1.
The Valletta Concours prizes are always generous, yet awarded only after lengthy but amusing debate in the judges' room located in one of many local palaces. Each of the ten classes has first, second and third-place prizes, while best first-time participant, Spirit of the Concours and Spirit of Valletta awards are also given out. Prizes are presented by some of the essential sponsors.
The Spirit of Valletta award was given for the first time last year to immensely popular local collector, larger-than-life character and Fiat 500 enthusiast David Arrigo. David was a great friend, who sadly died just four weeks before this event.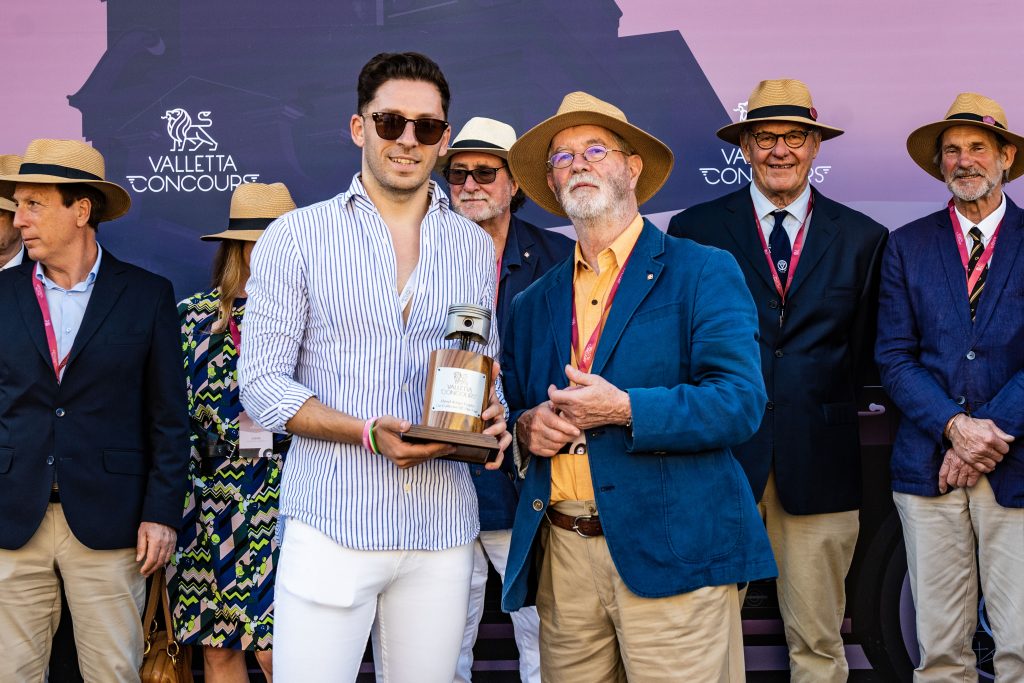 I was asked to design and give the David Arrigo Award to the most deserving participant. Two local craftsmen made the trophy in just ten days. I had the pleasure of presenting the award to Ernest Sullivan for his beautiful Alfa Romeo Giulia Sprint 1600. Despite being unwell, Ernest was determined to enter the concours and was driven to the event to be a participant; a close friend collected the award on his behalf.
Best of Show is obviously the most eagerly anticipated award, and this went to the spectacularly restored 1961 Jaguar E-type Roadster belonging to local Jaguar enthusiast Chris Cachia, who also won the Sports Car class with his 1953 Jaguar XK120.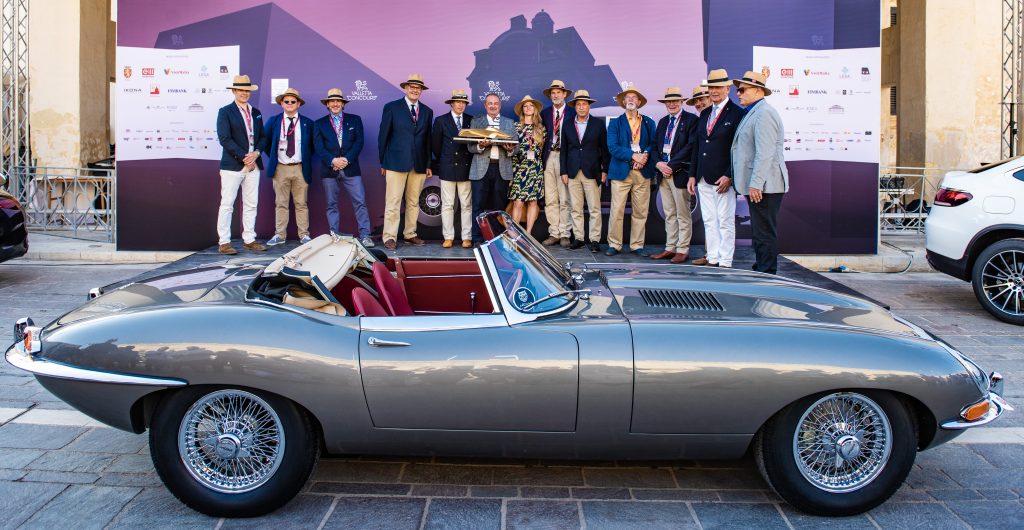 Both awards were a tribute to the exceptional restoration skills found in Malta that exist due to the past need for keeping old cars alive on a remote island – somewhat similar to those same skills that were developed in New Zealand.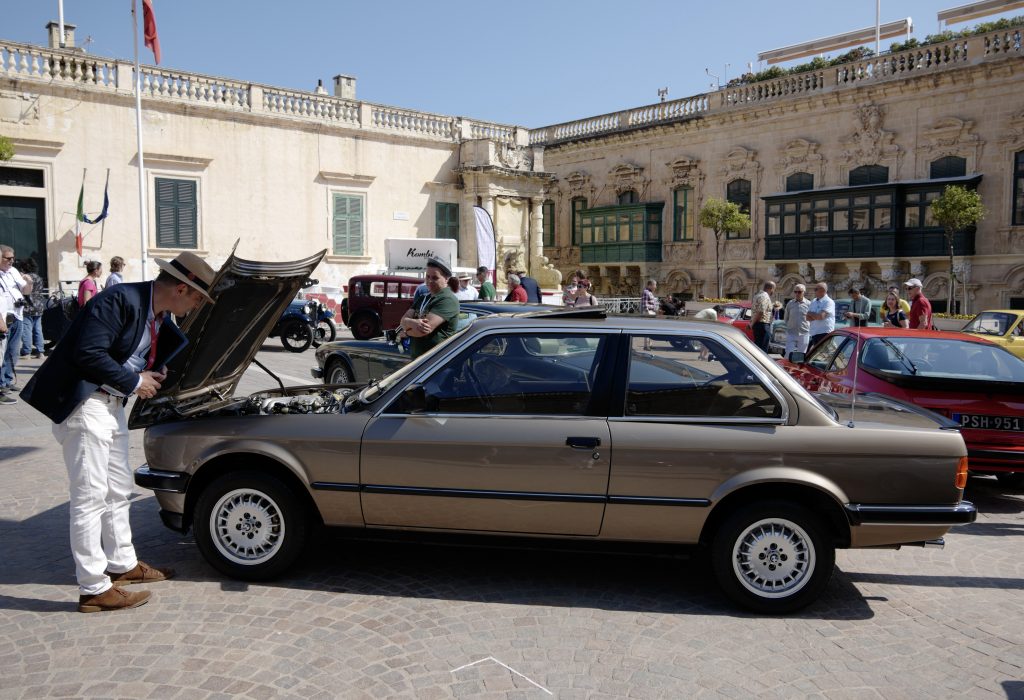 Second Best in Show went to Charles Zammit's 1983 BMW E30 320. It was restored to a condition that made it look like it had just come off the production line in Munich, but somehow it managed not to have that over-restored look that concours judges have learned not to admire.
Two Fiat 500s in the Popular Classics class were hard to fault; one was an early 1962 suicide-door convertible, as opposed to the other, which was a 1969 500F with the more common sunroof.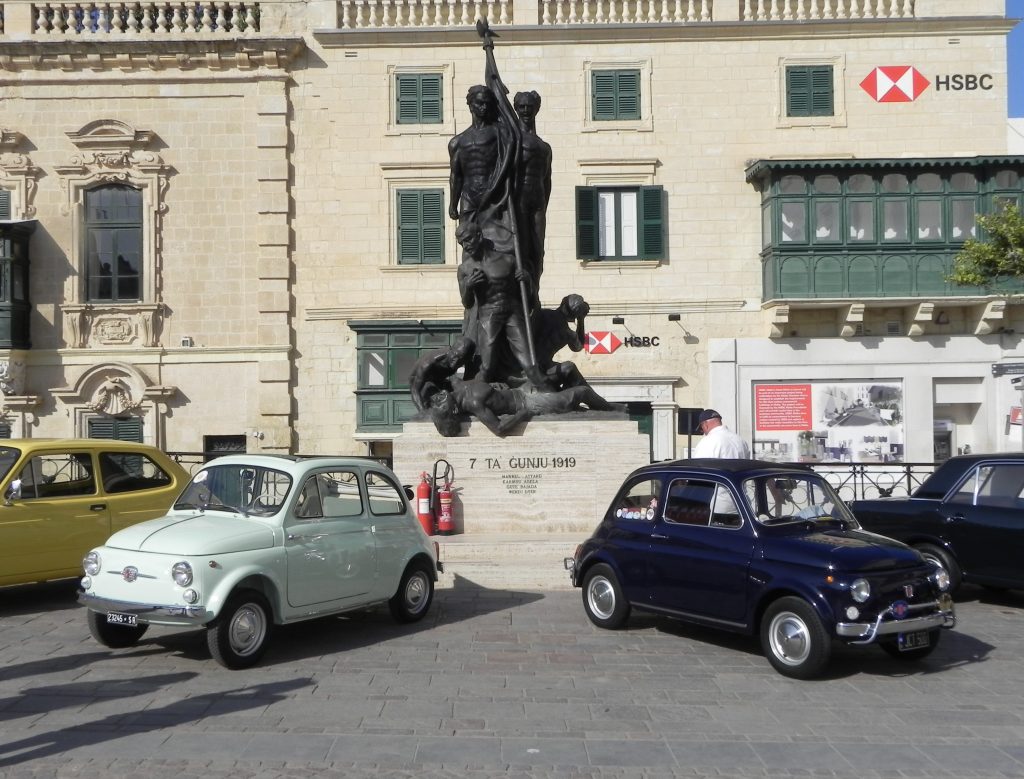 The convertible had a soft roof that could be rolled up, all the way down to the engine cover. Both had been bought in Sicily, Malta's nearest neighbour. The earlier, pale green example had required extensive restoration, while the later, dark blue model needed less work. But there was a great story behind it. It had been left by its owner to his family; this caused uproar and argument among the surviving relatives, who could not decide who should inherit it. The only agreeable solution was that it should be sold to the present owner and taken away to Malta.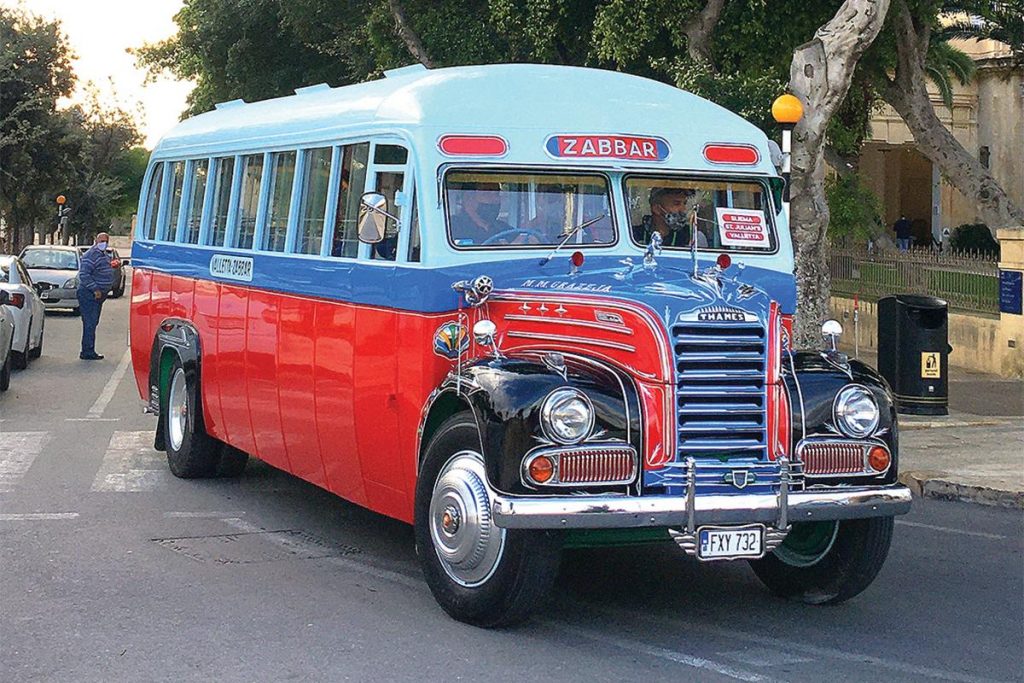 Anyone planning an escape to the sun at the end of May next year could well combine a trip to this lovely historic island with a visit to this most unpretentious of concours events. If they are of an interesting-transport mindset, they could take a look at the fabulous local classic buses – and take in the colours… don't forget the colours!