WORDS: NATHAN CHADWICK | PHOTOS: CAFFEINE & MACHINE
In only a few years, Caffeine & Machine in Warwickshire, UK has become a must-visit point of pilgrimage for all kinds of motoring enthusiasts, from classic Ferraris and Aston Martins to modified hatchbacks, and everything in between. Its appeal has spread across the globe, with enthusiasts coming from far and wide to immerse themselves in a wide variety of automotive expression.
This open-door, open-mind policy has made C&M an institution for many thousands, spawning a clothing line along with themed talks and events, such as the I Love You, Man series of mental-health talks. This week sees the launch of C&M: The Bowl, which opens on September 14. Located near Houghton Conquest, Bedfordshire, it's a stone's throw from a key part of the motoring industry, Millbrook Proving Ground, and close to the M1 and A1, the major routes north that run along the spine of the UK.
As the new location opens its doors with a series of ticketed events (more details are available here), we speak to Phil McGovern, founder and brand director of Caffeine & Machine (pictured below) about how it all started, and what the future holds for what he jokingly describes as a "dysfunctional youth centre for the automotive community".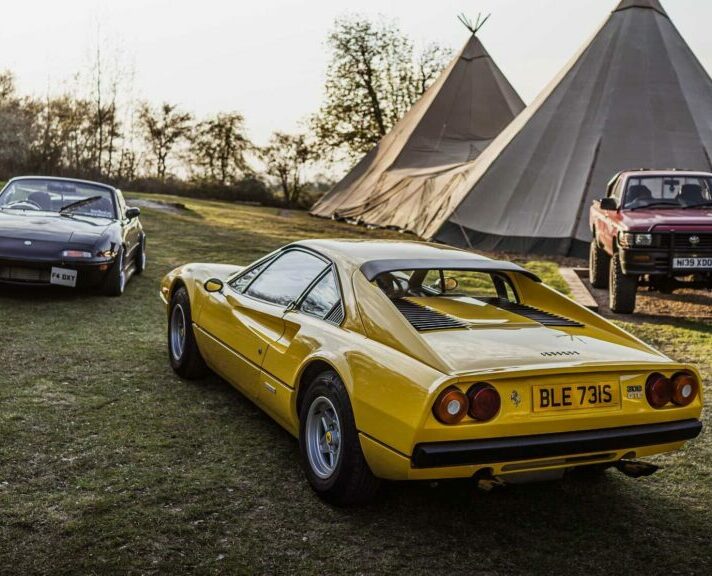 It didn't take long before the artist in Phil kicked in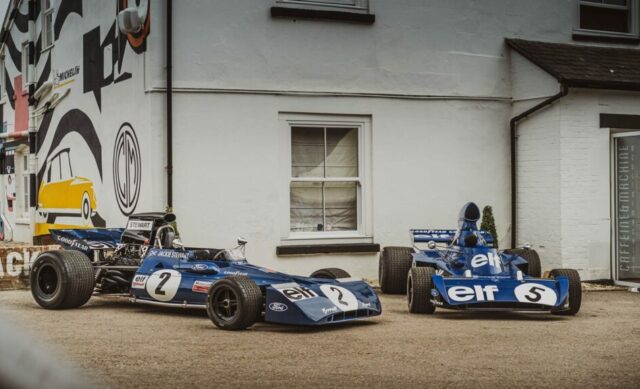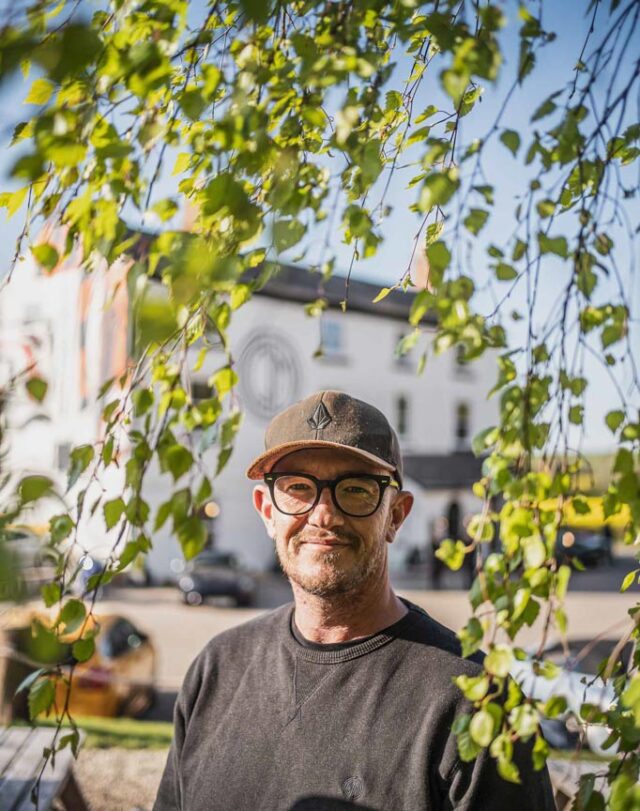 "When I was young, I found myself living in a little town called Kenilworth, just outside of Coventry," Phil recalls. "On this little housing estate there were about three characters who sat at a higher level within the automotive industry. One was a guy called David Shack, who at the time worked for Jaguar on the S-type programme, but was ex-Ilmor Engineering racing engines and had made his way up to be the chairman of engines and transmissions globally for Ford. He was also one of the 12 Saturday Club members that brought us the XJ220; he was 'exhaust and cooling'. I got to know his son, as well as Nathan and Edward Horbury, the sons of the late Peter Horbury. Then, directly opposite my house, was a fellow called Roger Crathorne, who I remember would spend a lot of time restoring his Land Rover in the garage – I found out many years later that he's quite the guy in the Land Rover world."
With such a grouping of influential automotive types surrounding Phil, unsurprisingly he found himself working in the industry, initially working summer jobs in as many departments as he could. He graduated straight into a job at Jaguar, but soon set up camp in the Middle East. "My younger upbringing was there, and the call was strong," he explains. He worked for Ford International Business, working on Mazda, Land Rover, Volvo and Jaguar, looking after sales. "I was constantly just trying to find my groove, and 'product' was where I was at. Because I like things that look cool and interesting, I felt I could sell."
However, it didn't take long before the artist in Phil kicked in. "I just love photography and writing – I needed an outlet, but there wasn't one. I would just send stuff to my mum," he chuckles. What started out as posting photos to Flickr turned to setting up Crank and Piston, a small social media and publishing business, which soon caused problems with his day job at Jaguar. "The long and short of it was that I was offered the opportunity to go and do Crank and Piston full time," he smiles again. "I took it with both hands. The same person who offered me the opportunity to go, three weeks later asked me to pitch for Jaguar Land Rover's digital platforms."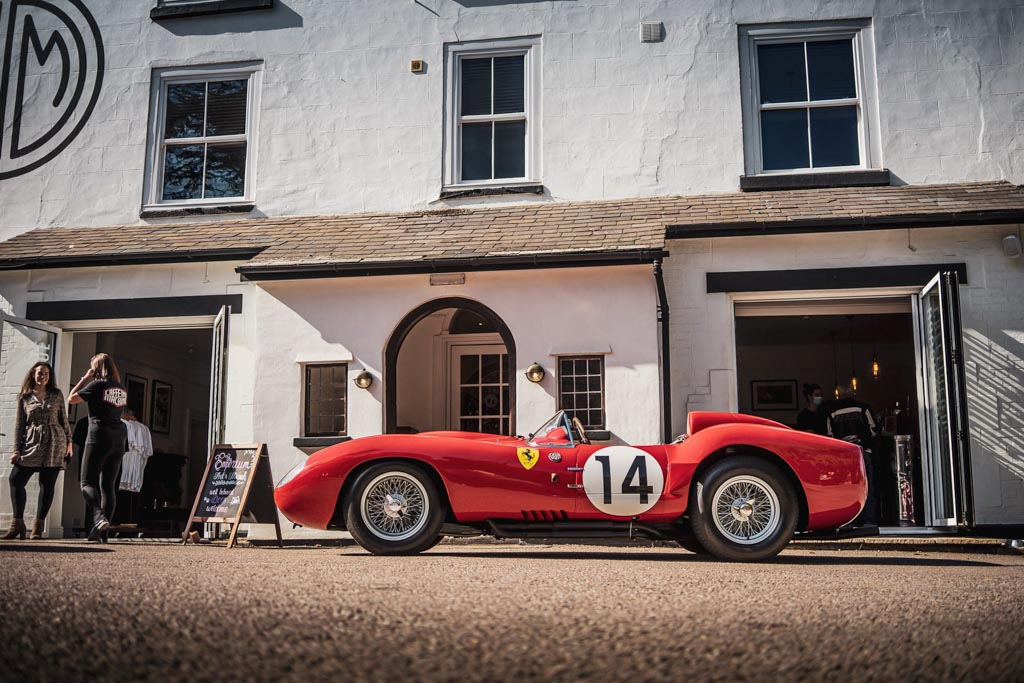 Phil went up against the advertising might of WPP – and won. Crank and Piston looked after Jaguar for the best part of a decade, but other campaigns included Porsche, The Drive YouTube channel, Maserati and more besides. However, after a while, he fancied a new challenge – and found himself taken in by the cars and coffee movement. "I used to fly in and out of LA quite a bit because a lot of my clients were over on the West Coast," he recalls. "I used to go in a day before and stay a day late because I couldn't understand why no one had built a bricks-and-mortar facility around the automotive community."
While there were – and still are – some examples of automotive destinations across the globe, he believed none of them did it to the level he felt he could achieve. Phil launched his first event in the Thursday preceding Yas Marina's hosting of Formula 1 in 2015. "I knew that the likes of Alex Penfold, Tim Burton (Shmee), all these low-lying, super-influential content generators were floating around the area, and somehow I persuaded them all to turn up to a coffee shop – that was the beginning of Caffeine & Machine."
After spending several years trying to refine the concept, he found his desire for inclusivity hard to pull off. "All I wanted to do was say, no – no cliques," he says. "Everyone is welcome no matter who you are, what your background is – I want you to come and enjoy this." The turning point came in the back end of May 2017, when a contact at the Port of Dubai allowed Phil to use some spare buildings, free of charge. "We had 1400 people turn up from across the Middle East, driving from Oman, Saudi, Kuwait," he laughs. "One guy towed a Lamborghini Countach 25th Anniversary behind his LM002; we had everything from supercars to overlanding trucks, to slammed Stepsides and a waft of classic cars."
Phil quickly ran the numbers on the tickets sold and the coffees imbibed, and found that it could work financially on a daily basis – but that the Middle East wasn't the right place for it. "The scene wasn't big enough – England brings you a lot more chimney pots, a lot more scenes and a lot more people," Phil says. He left the Middle East in July 2017, and found the location now known as Caffeine & Machine: The Hill in Warwickshire in November that year. He took the keys in January 2018, and by October that year he was open for business.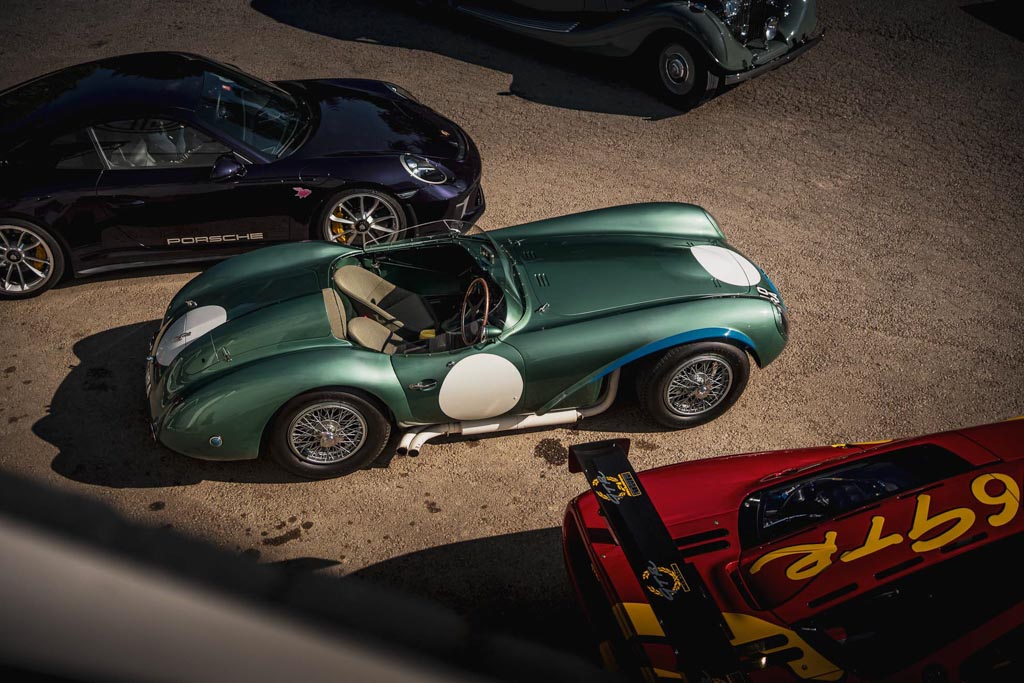 Phil says that the biggest challenge was getting the concept over the line. "[It was hard to get] people to understand what I was trying to do., making them believe what our ethos was, what our manifesto stood for – everyone's welcome, come with an open mind or don't come at all. A fat wallet does not make you special. Don't be a dick," he explains. "Then the real trouble hit when it came to stakeholders…"
The local community, parish councils and planners all took a keen interest. "We played a straight bat the whole way through – we just kept reiterating that we're a bunch of educated, interesting, intelligent guys and gals doing it for the right reason. We're not here to cause disruption. We didn't want to create a nightclub in the middle of the countryside. We wanted to create somewhere based on family values." Phil found himself going to every parish-council meeting he could [The Hill bridges two parish councils], and worked with the local police force, as well as first responders and local schools. "We just kept being in front of people saying 'we are here as a force for good, not a force for evil'."
What started as a five-man team with two business directors has now grown to a staff of 100, with an HQ in Brackley, in around three years. "It feels like the business is growing up – it's gone from this founder-led conceptual idea to being something that we hope we can begin to roll out on a more extensive level across the country," he says.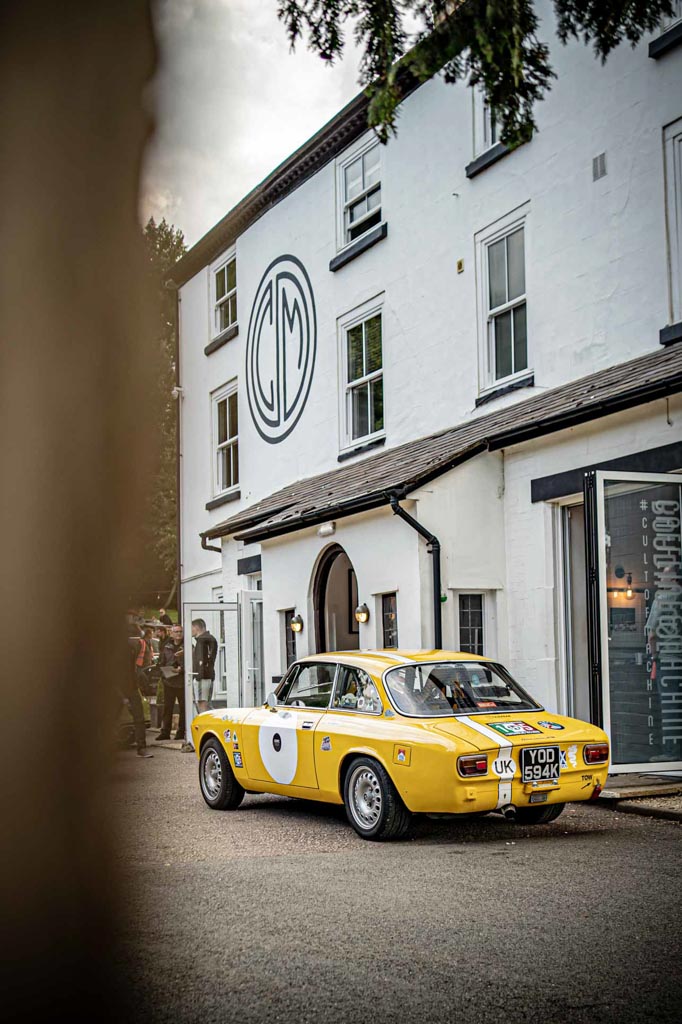 This brings us neatly to The Bowl, Caffeine & Machine's new venture. "The former operations director of Red Bull Formula 1 (Rob Higdon) used to drive past the location every day," Phil explains. "I got a WhatsApp message from him one afternoon, saying we gotta buy this place." That was coming on for three years ago, and the team instantly fell in love with the place, and had got close to finalising a deal before the then owners changed their mind. Post-Covid, however, they changed their mind again. "We jumped on it as soon as we possibly could, because it felt right."
Phil has a simple 30-minute test to find out if a location is suitable. "I go and sit in a local village, and if I see certain things happening within 30 minutes, Caffeine & Machine should work here. It's a type of bike. It's a type of car. It's a type of person driving a type of car," he explains. "There are these layers – I try it wherever I go, anywhere in the world. Anywhere that's got World Rally Championship stages, there's gonna be a little cultural underbelly there somewhere," he chuckles.
The new venture has proven to have had what Phil describes as a 90 percent approval rating from the local community, but the critical factor was that the location had everything approved at a planning level, unlike Caffeine & Machine's other new venture in Derbyshire, which is stuck in planning limbo and is currently being run as a traditional pub. The main focus for the immediate future is The Bowl, but plans are being formulated in Scotland, the southwest, and maybe more following the spine of the country. However, Phil is keenly aware that diluting the ethos of C&M is a key thing to avoid. "We're being sensible with our approach, making sure that we've got the people to facilitate it," he muses. "You've got to have the right people in these areas to understand – our biggest challenge is keeping the culture. The minute you lose the culture, you lose the reason for Caffeine & Machine's existence."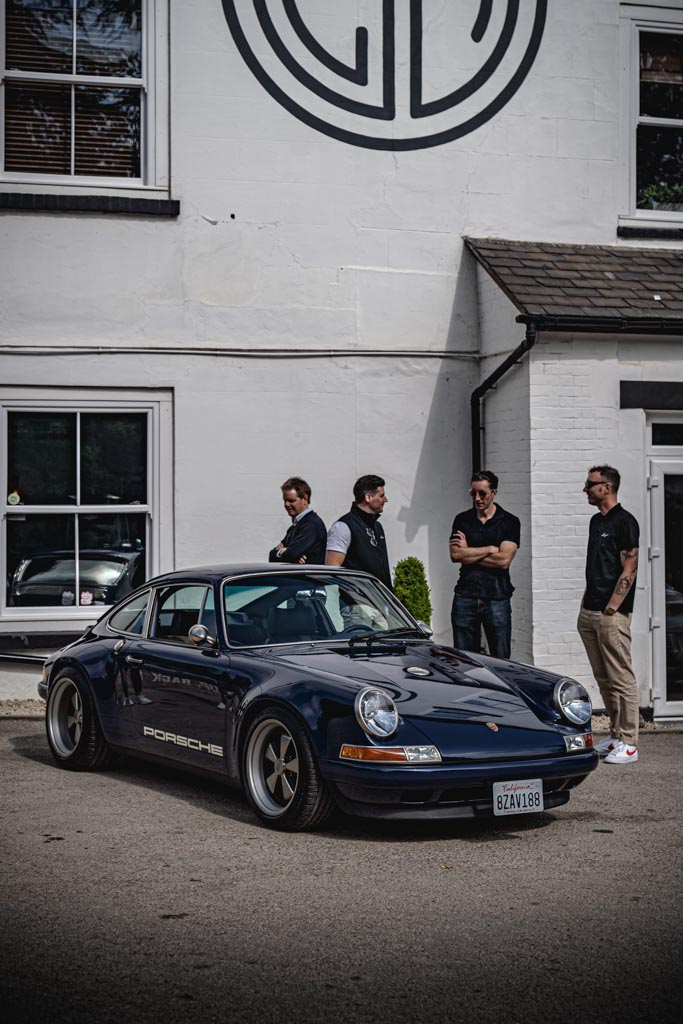 To illustrate that ethos, one of his favourite sights at The Hill over the years hasn't been a certain car, bike or celebrity sighting, as Phil explains. "I see this young fellow, I think he's 13, he's got his spine fused and is in a mobility scooter. He's a car spotter, and comes with his mum – he gets in his chair and he goes bazzing around the yard, taking really lovely photos. Seeing him feeling welcome and feeling happy enough to go bazzing around is a warm feeling."
The people who come to Caffeine & Machine are from a wide variety of backgrounds, Phil says. C-suite directors, entrepreneurs and industry leaders mingle with artists, designers, writers, videographers and photographers, and it's all about the cars. "[In life] we learn really quickly that if you come with a sharp knife, someone is going to be there ten minutes later with a sharper knife," he explains. "So when it's not about the knife, it's about who you're meeting. One of my best evenings recently was with an American guy called Troy, who'd flown over to England on his own. He was based out of Venice Beach, California, and had an amazing hat store, and he had dreamed about doing a cultural dip into England. I just spent the evening talking to this guy. I saw he'd got green leather cowboy boots on and massive amber plugs in his ears – I said 'you look like you've got a story to tell'. Lo and behold, he absolutely did – he didn't come in a car, he arrived in a taxi and stayed overnight."
Caffeine & Machine has also evolved into a clothing line that's developed from the 'gig T-shirt concept' to a full automotive-inspired fashion line. "It's just – what can we do? What can't we do? It's as simple as that really. But it's become a real flight of passion for me, crafting interesting clothing."
He's also developed a range of apparel and collectables around the 'Don't Be A Dick' slogan, which feeds back into car enthusiasts respecting their local communities – but it also goes beyond that, as Phil explains. "It's a life mantra, first and foremost. It's a way of life to live by," he says. "It could be in the checkout queue at the supermarket, it could be on the motorway. It could be when you are leaving Caffeine & Machine. So for us it was to protect the community – we've built this for you, but it's also, for you, by you, with you; it's a statement I heard a few years ago that really resonated with me. You don't do a burn-out outside your own house."
Phil says he found himself leaning into the Don't Be A Dick philosophy aggressively at the beginning to make people understand that the business was serious. "If you come and you do what you know you've done at another event, we are not gonna abide by that. We're gonna ask you not to return, and we're going to be really be public about it. We are going to be zero tolerance, and we have a really good working relationship with the police – we want to keep it that way."
Busy events are ticketed, which acts as a deterrent to bad behaviour. "We know where you've come from because you're very kindly chosen to come to us, which is beautiful," Phil chuckles. "Just be conscious of the fact that we now now know each other, so if you do do it, we know it's you. There's about half a million miles of Tarmac in this country, go find it when it's safe and you are capable of doing so. And if you can't, learn how to drift or go to a track day or go banger racing – just do something. Don't do it right outside the front of our building, because we're supposed to be the safe haven. We're supposed to be the place that protects this community, not fosters the silliness that's sometimes hidden away in there."
As Phil sets his eyes on the next part of the pre-launch set-up, he reiterates that it's the people who makes all the difference. "Come and find a stranger that will become a friend – that is the absolute key to what everything Caffeine & Machine stands for."
Find out more about Caffeine & Machine here.